A spellbinding winter blues–busting indoor rainbow has appeared on the first floor of the Smithsonian's Renwick Gallery in Washington. And while to the naked eye it might look like a grace note after a rainstorm or a multicolored beam of sunlight, this dazzling man-made sleight of hand is actually composed of 60 miles of embroidery thread strung up by hand according to a carefully plotted matrix to create the trompe l'oeil effect.*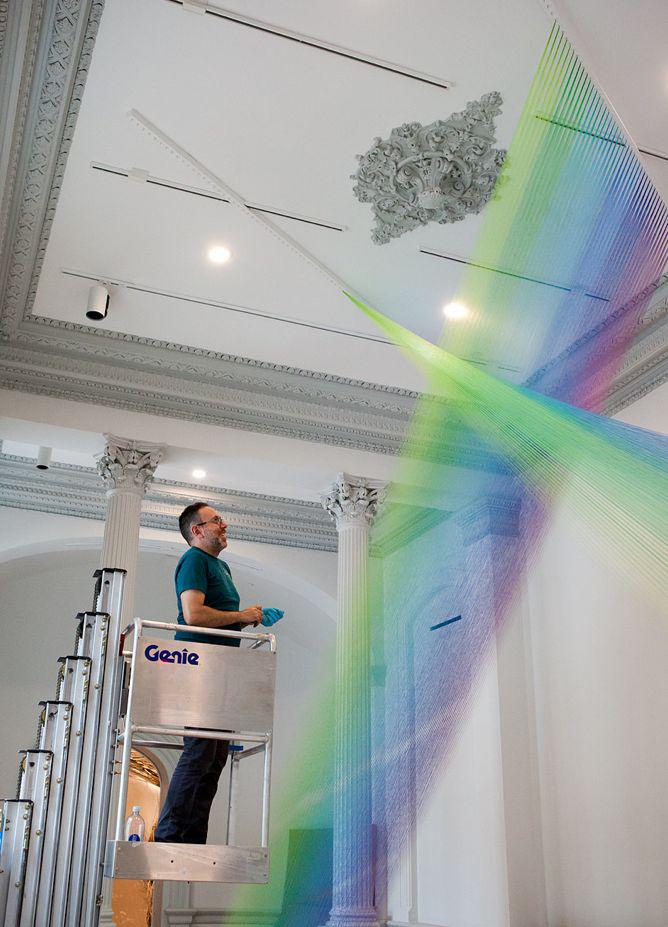 Part of the "Wonder" exhibition currently running until July 10, Gabriel Dawe's "Plexus A1" was created especially for the Renwick Gallery, but it's part of a numbered series called "Plexus," variations of which are currently on view in Utah, Arkansas, and Denmark.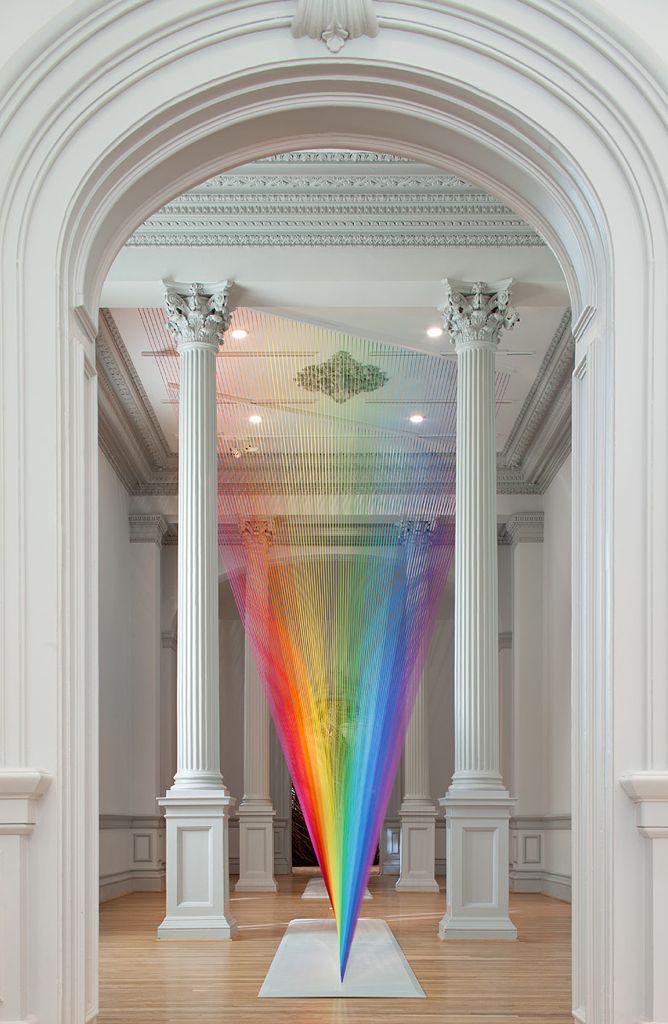 In an essay on his website, the Mexico City–born, Texas-based artist says that his textile-based, site-specific installations "explore the connection between fashion and architecture," and his "fascination with the sky and its subtle gradations of color and light."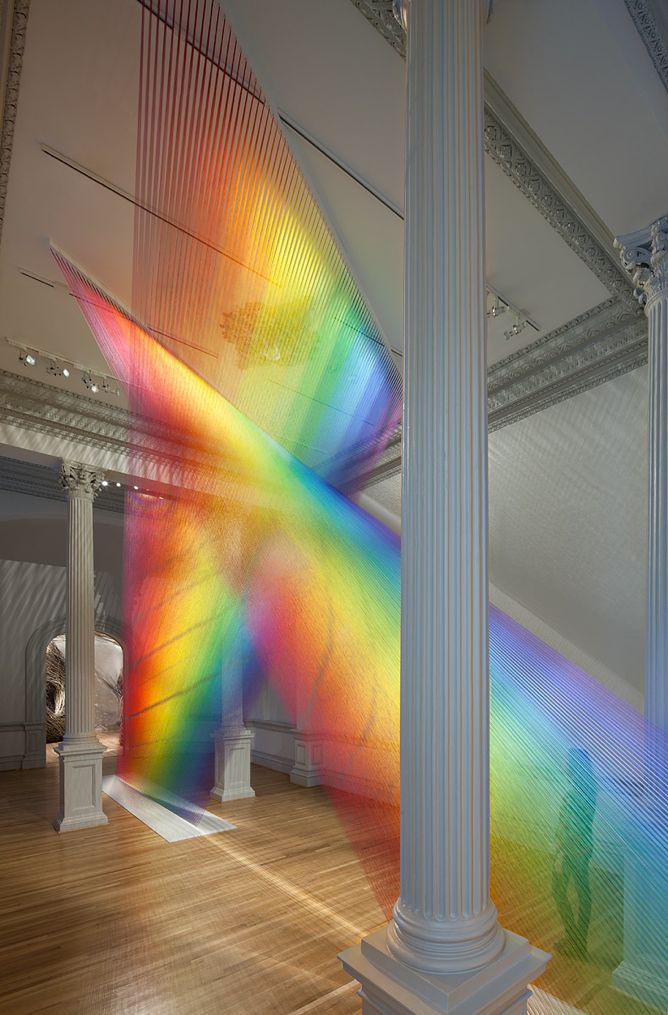 Both fashion and architecture have "the capacity to offer shelter to the body," he writes. "When we get cold, we wear a sweater. When it's raining we can go inside a building. By reversing scale and material to create an actual structure made of thread, the sheltering quality goes through a transformation, from protecting the body on a physical level, to soothing the human spirit in a subtle, yet powerful way."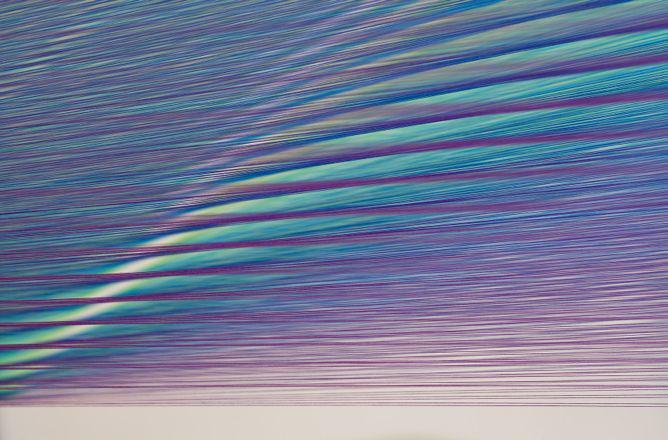 The gradations of color are designed to mimic the way that color and light coalesce in the sky. "The fineness of the thread makes these installations ethereal, almost immaterial," Dawe writes, adding that his "symbolic quest" to give density to light offers viewers "an approximation of things otherwise inaccessible to us—a glimmer of hope that brings us closer to the transcendent, to show that there can be beauty in this messed up world we live in."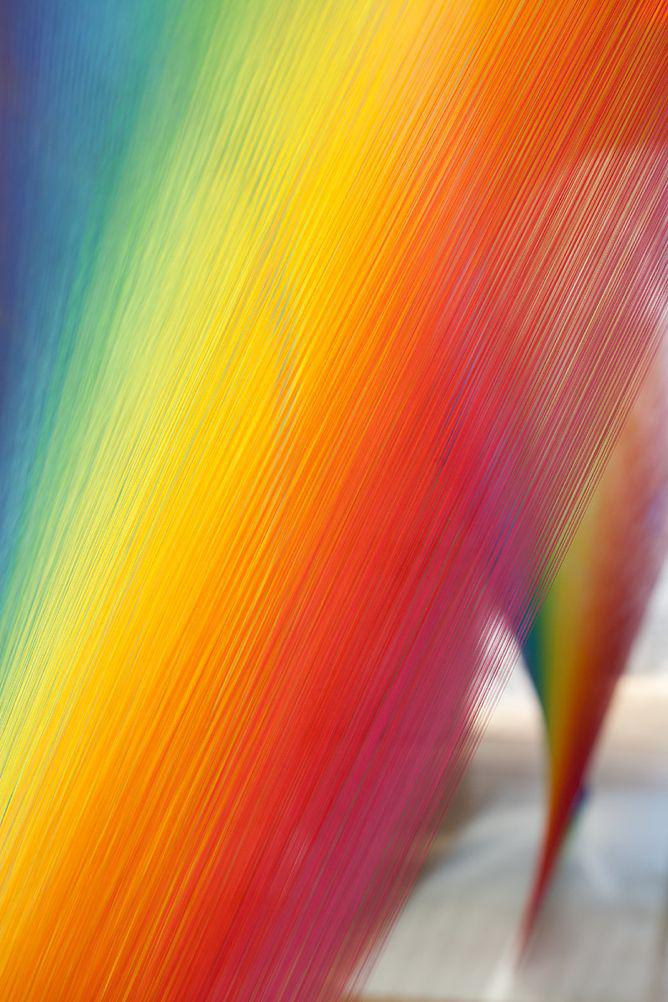 *Correction, Jan. 15, 2016: This post originally misstated that "Plexus A1" is made from 6 miles of embroidery thread. It's made from 60 miles of embroidery thread.