The specter of a temporary government building might conjure grim, no-nonsense architecture and design. But European politicians and officials in Amsterdam—the temporary headquarters of the Dutch EU presidency for the first half of 2016—have been graced with a whimsical, theatrical 3-D-printed façade on the entrance of the Europe Building.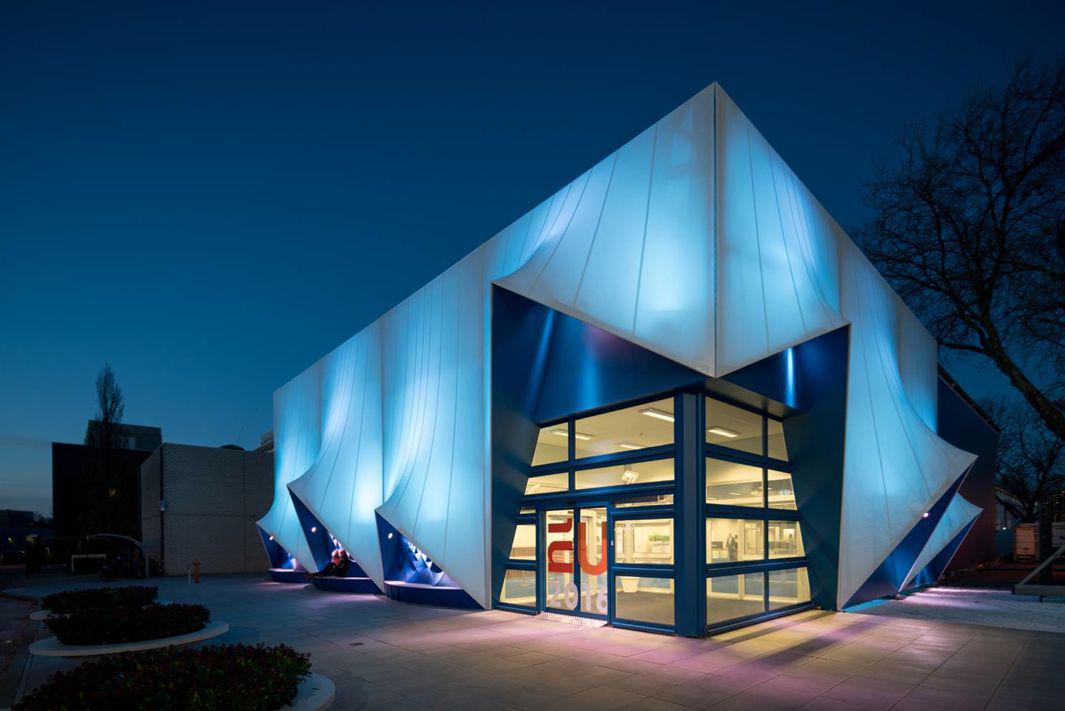 Dutch company Heijmans—which has helped build such innovative projects as pop-up apartments for millennials, a robot-built bridge, and a dreamy glow-in-the-dark bike path inspired by Vincent van Gogh's Starry Night—has collaborated with Amsterdam-based DUS Architects to create the façade for the Europe Building. The two firms are also currently working on a project to 3-D-print a full-sized canal house in Amsterdam.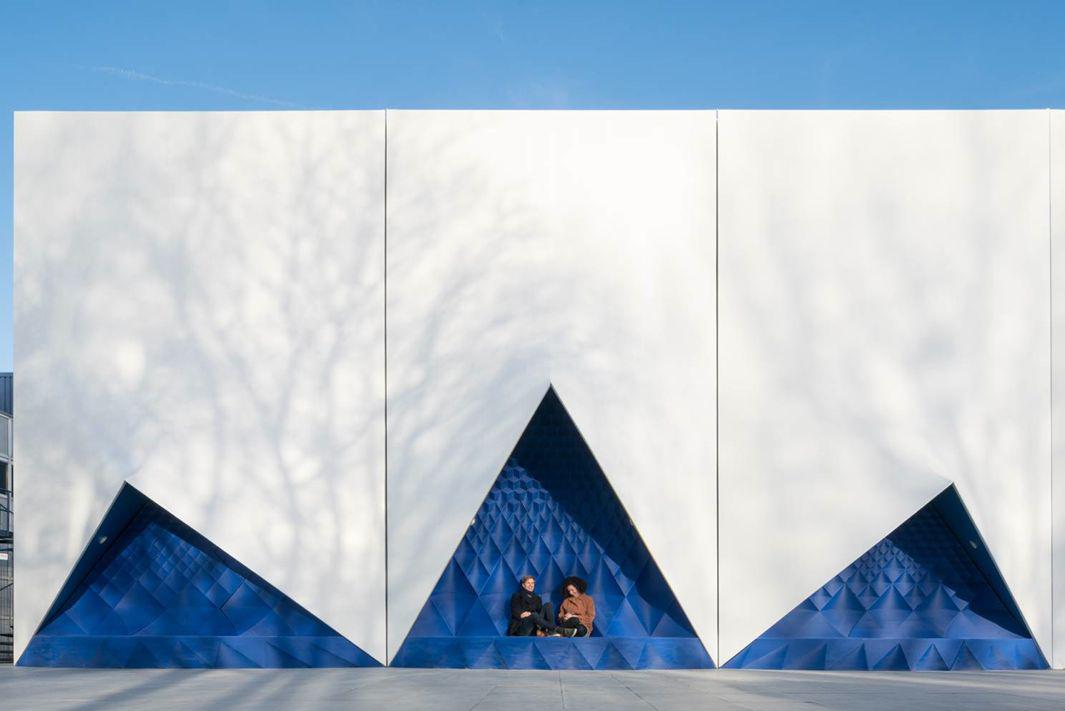 The modular, demountable building is enrobed with "playfully shaped sails" that are a reference to the yachts once built on the site, according to a project description from Heijmans. The design created alcoves in the façade, which are outfitted with EU blue–colored 3-D-printed benches that are backlit at sunset with a gently pulsating light. Over six months, about 17,500 ministers and other officials are expected to pass through on their way to daily meetings.