In late 1990, not long after word had emerged that the planet's most fearless and imaginative pop icon was dating one of the planet's most glamorous supermodels, the mononymous gossip columnist Suzy reported, "David Bowie and Iman are still in the throes of whatever. He has been staying at her house in L.A.'s Laurel Canyon and they'll spend the holidays together at David's house on the beautiful little island of Mustique. So far, so good."
The throes of whatever. Because when confronted with such a world-historical collision of pulchritude, charisma, and impeccable fashion taste, it's not just that words fail—words become an annoyance, an encumbrance, a barnacle on the ship of life and truth and beauty.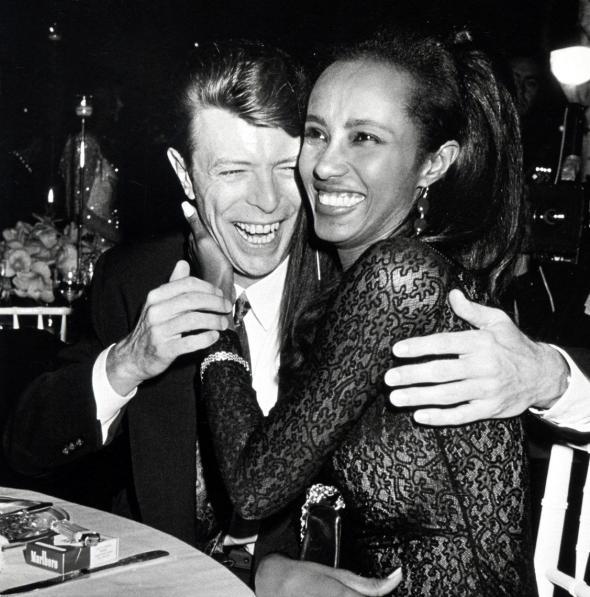 Iman née Iman Abdulmajid and David Bowie né David Jones met at a dinner party in 1990. Iman was the Somali daughter of an OB-GYN and a diplomat whose origin story of legend—fabricated, to her great annoyance, by fashion photographer Peter Beard—was as "an African tribe girl who used to roam 500 miles" looking for water in the desert. Bowie, who died of cancer yesterday at age 69, was the British son of a waitress and a charity promotions officer whose origin story of legend—fabricated, to his great satisfaction, by Bowie himself—was as an extraterrestrial emissary. They married in Lausanne, Switzerland, in 1992. Frequent Bowie collaborator Brian Eno said of the ceremony, "You couldn't tell what was sincere and what was theater. It was very touching."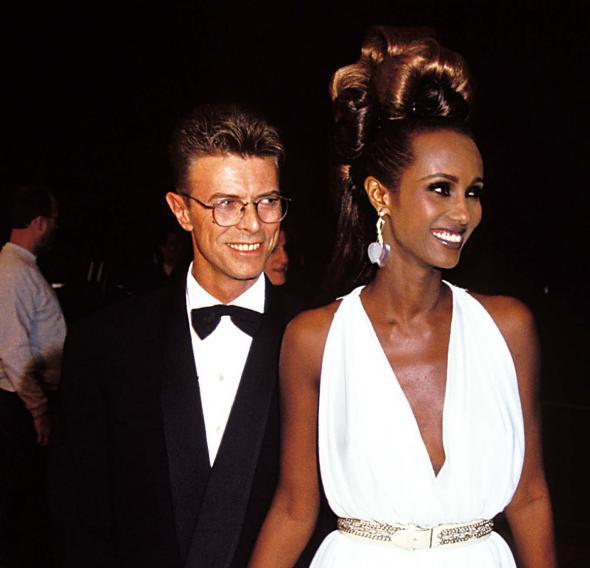 "I didn't marry David Bowie; I married David Jones," Iman told Vogue in June 1994. "The David she walked down the aisle with in 1992," Vogue said, "'doesn't read anything past the Renaissance,' spends time bent over an easel and reads to her at night at their Swiss chateau." Decades later, in 2014, she told the Guardian, "David is even more of a homebody than I am. At least I go to parties once in a while… He's been to all the parties that there are."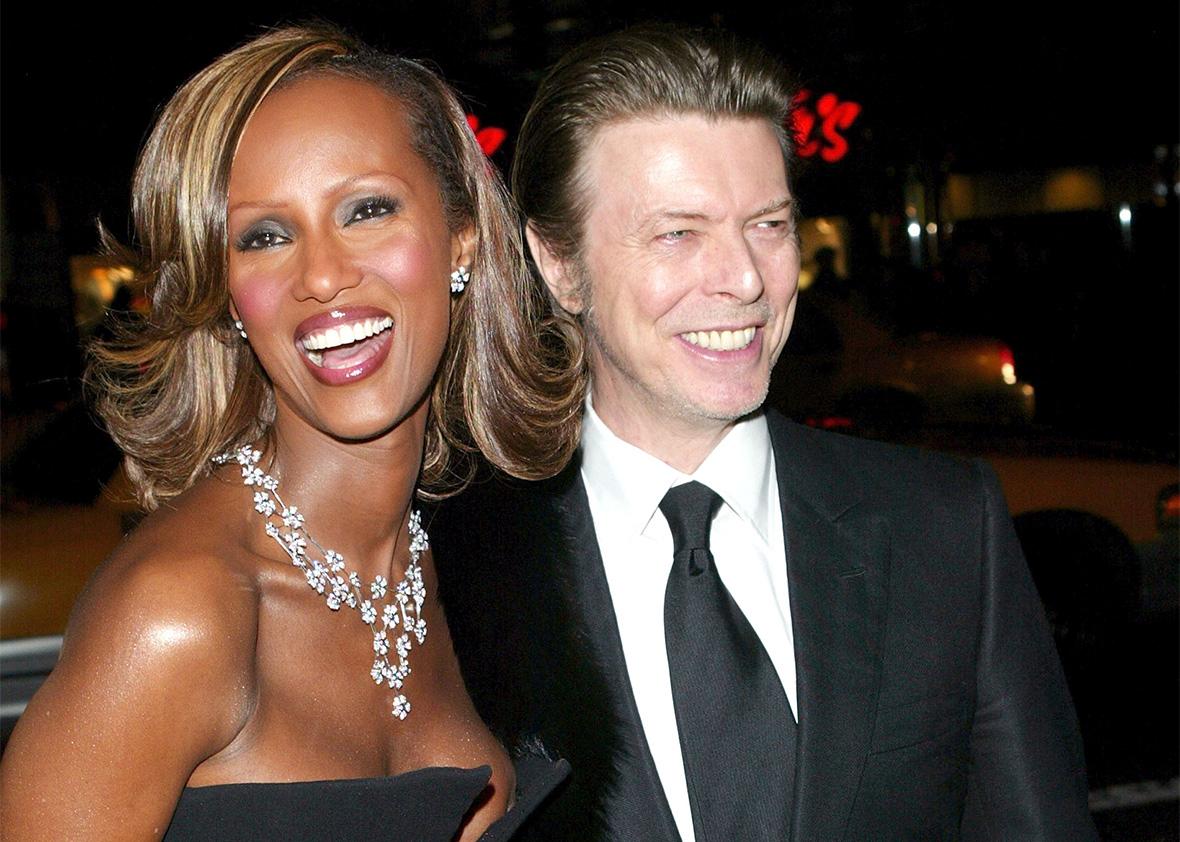 Strange as it may seem to say of such a rarefied couple, Bowie's domestic bliss with Iman—their daughter, Lexi, was born in 2000; Bowie himself cut the umbilical cord—made him just a tiny bit more relatable: the rock god reborn as besotted husband and Spongebob Squarepants–watching dad. (This delightful contradiction was captured most memorably in the instant-classic 2013 Onion report "David Bowie Asks Iman If They Should Just Do Lasagna Again.") Their 23-year marriage at once compounded Bowie's unreachable glamour and made him seem closer, more familiar. And it's one of the many reasons that so many people who loved Bowie—people who never met him, never knew him, and certainly knew nothing of what his marriage was really like, people who knew Bowie and Iman mostly through all these beautiful, beautiful pictures—are feeling so bereft today.