The Colossus of Rhodes was a monumental bronze statue of Helios, the Greek sun god, constructed in 280 B.C. to celebrate a military victory. The statue was later destroyed in an earthquake in 226 B.C.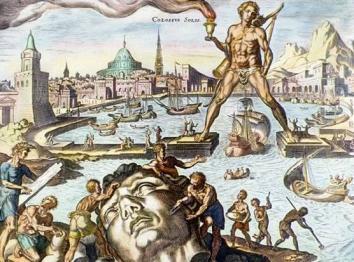 Now a team of young European architects has concocted an immodest proposal to resurrect a supersized 21st-century version of the original statue, considered one of the Seven Wonders of the Ancient World.
The team behind the Colossus of Rhodes Project developed the idea in the aftermath of Greece's ongoing economic crisis as a way "to make Rhodes a new point of reference for the whole world, to follow a new path and find a solution to the issues that caused such a big sorrow to thousands of people, forced to flee abroad," they write in a mission statement.
They aren't seeking to copy the original, they say, but to create jobs to help prop up the faltering Greek economy and national spirit with a 500-foot-tall sustainable structure covered in solar panels and built to withstand earthquakes. If constructed, it would also serve as a cultural center, library, exhibition hall, and a lighthouse.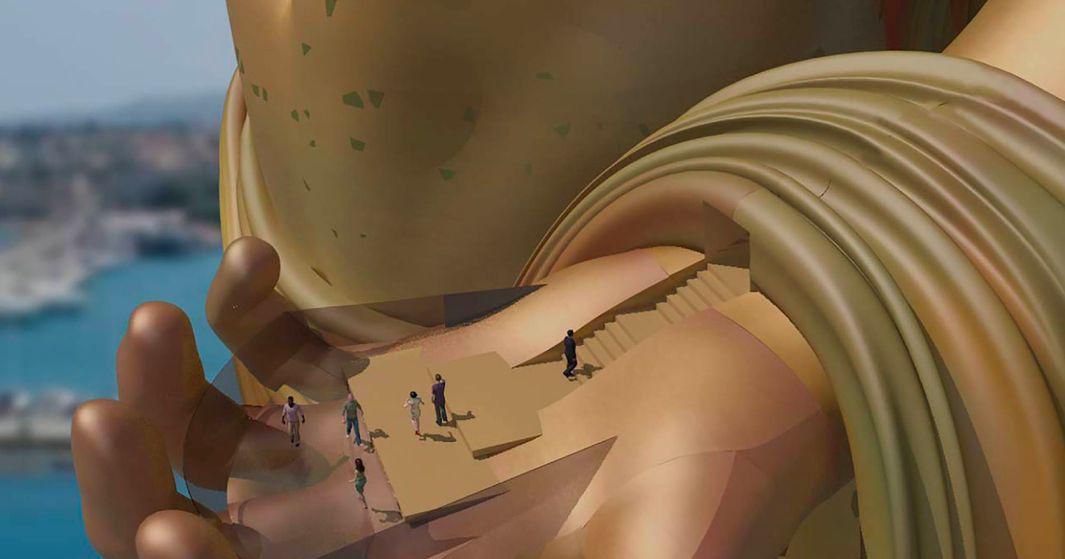 They argue that the project, which they estimate would cost up to $283 million, a sum they believe could be raised by private investments or international crowdfunding, would create jobs and revenue once built by attracting visitors that would lengthen Rhodes' tourist season.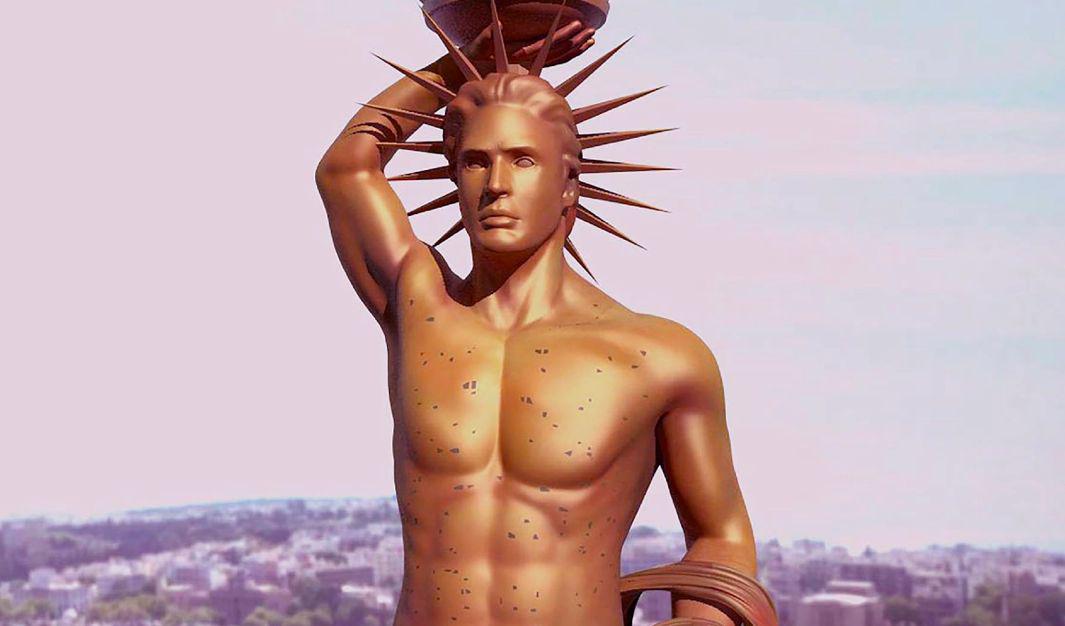 So is the answer to Greece's image problem and economic woes a gleaming monstrosity that looks like something from a Game of Thrones set, with all the chest-thumping subtlety of a Trump tower or a Stalin monument? Issues of taste aside, once a great wonder of the world has been lost, it seems like a fool's errand to think that it can—or should—ever truly be resurrected.
For more information and a virtual simulation of the project, check out the videos below.