New York City–based Urban Office Architecture has created a proposal for the Church of the Holy Spirit in Englewood, New Jersey, that looks more like a hip office building than a house of worship.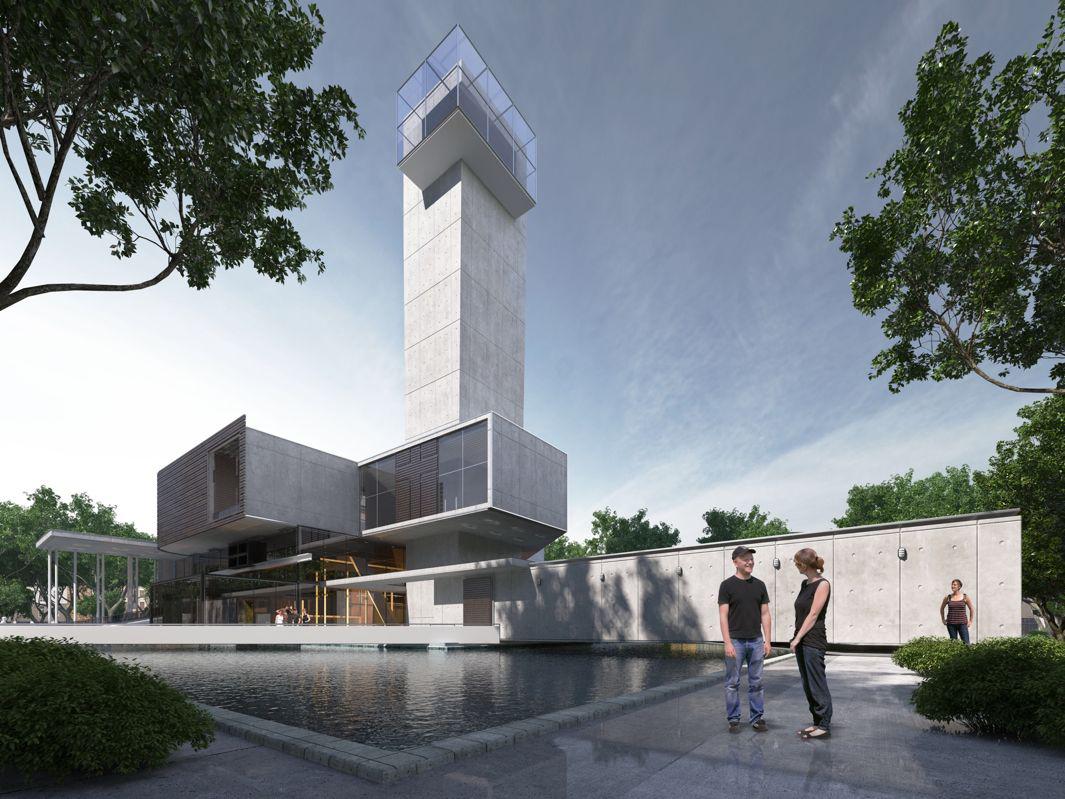 Principal architect Carlo Enzo told me in an email that the congregation asked Urban Office Architecture to create a concept for a new location. "The initial idea was to explore opportunities in the ways in which people can engage spirituality," he said. The $28 million, 80,000-square-foot proposal is currently seeking funding.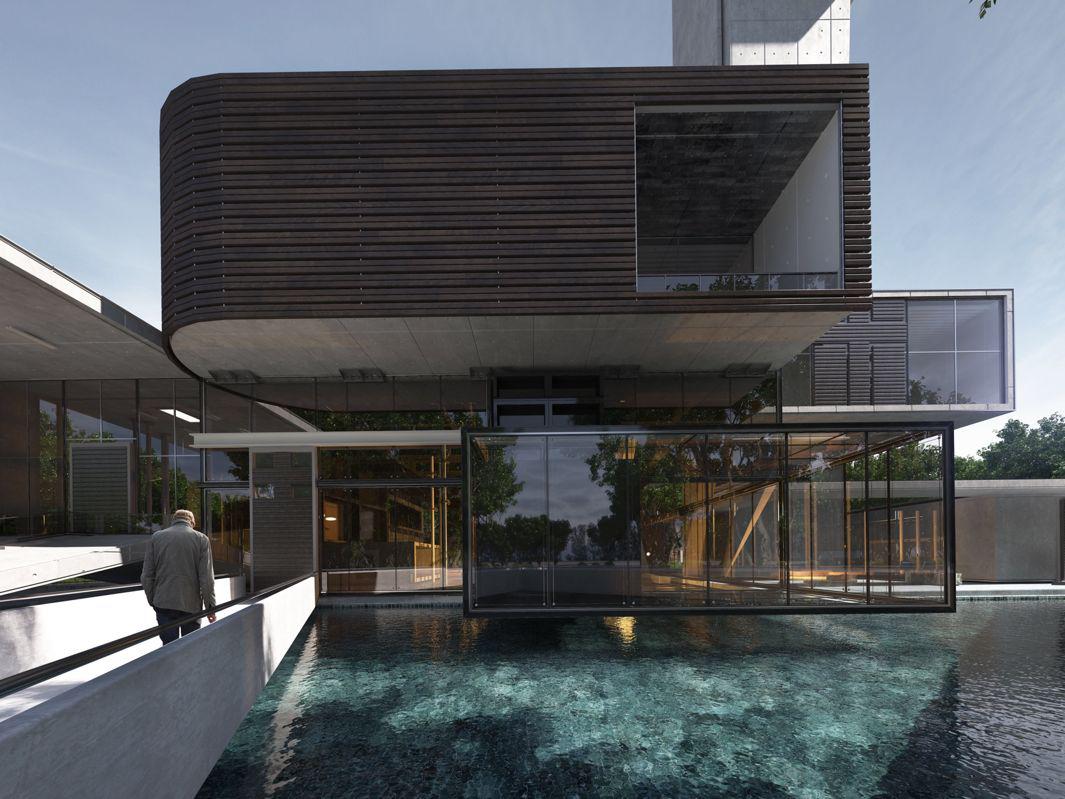 The proposed design, which would be made with contemporary materials such as concrete and glass, eschews ecclesiastical archetypes in favor of contemporary features, including a deconstructed central gathering space with a discreet white neon-lit cross on the wall. An informal configuration of benches takes the place of an altar and strict rows of pews.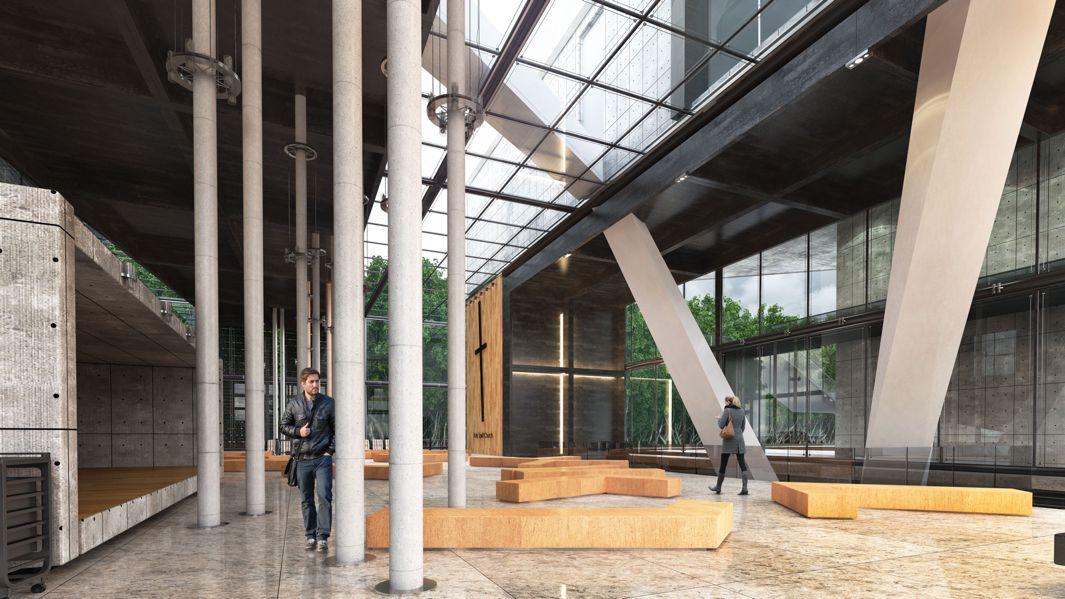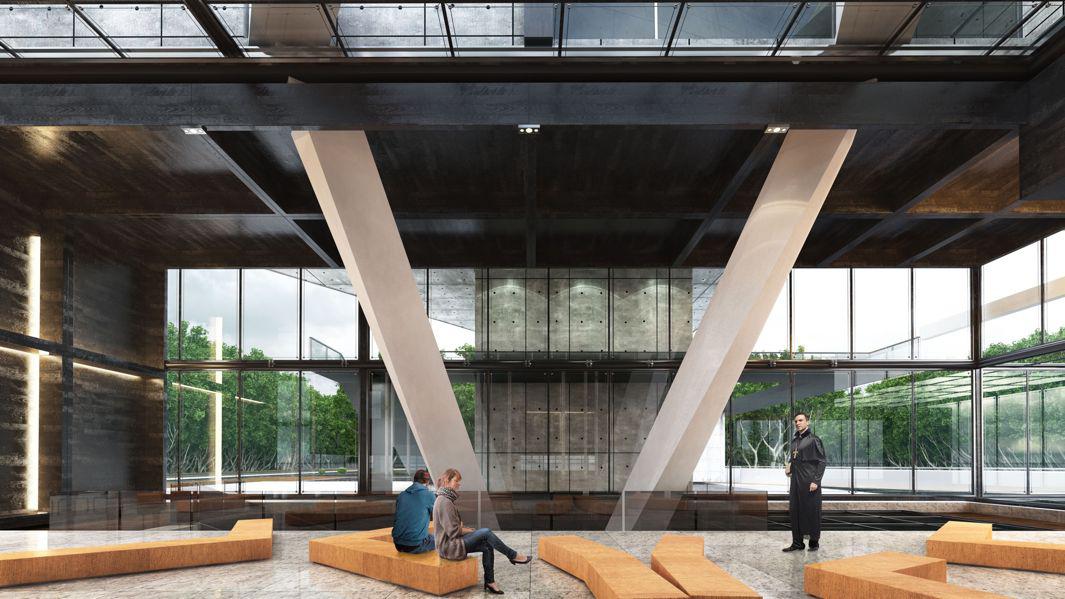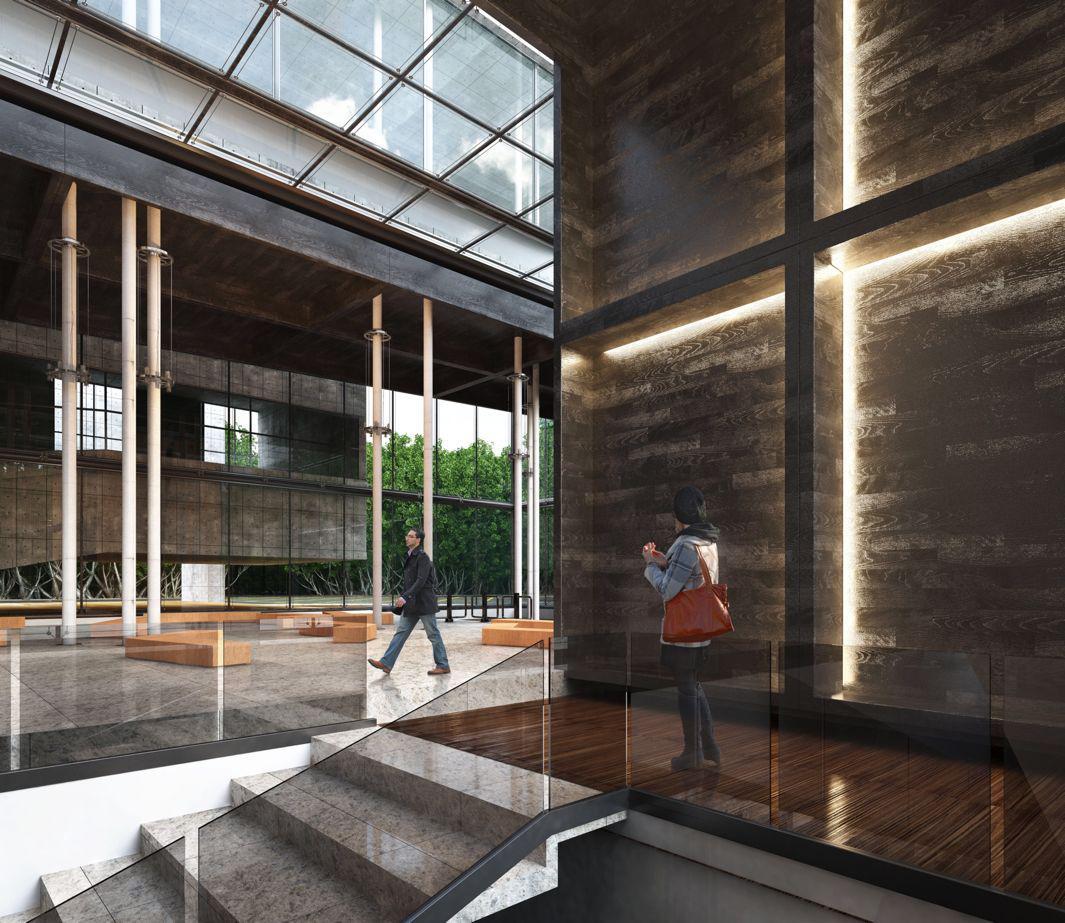 Amenities include gallery and museum space to attract visitors to the building on days without religious services. The ground-level exterior incorporates a Zen-like reflecting pool, and a "sky chapel" perched at the building's highest point accommodates up to 30 people.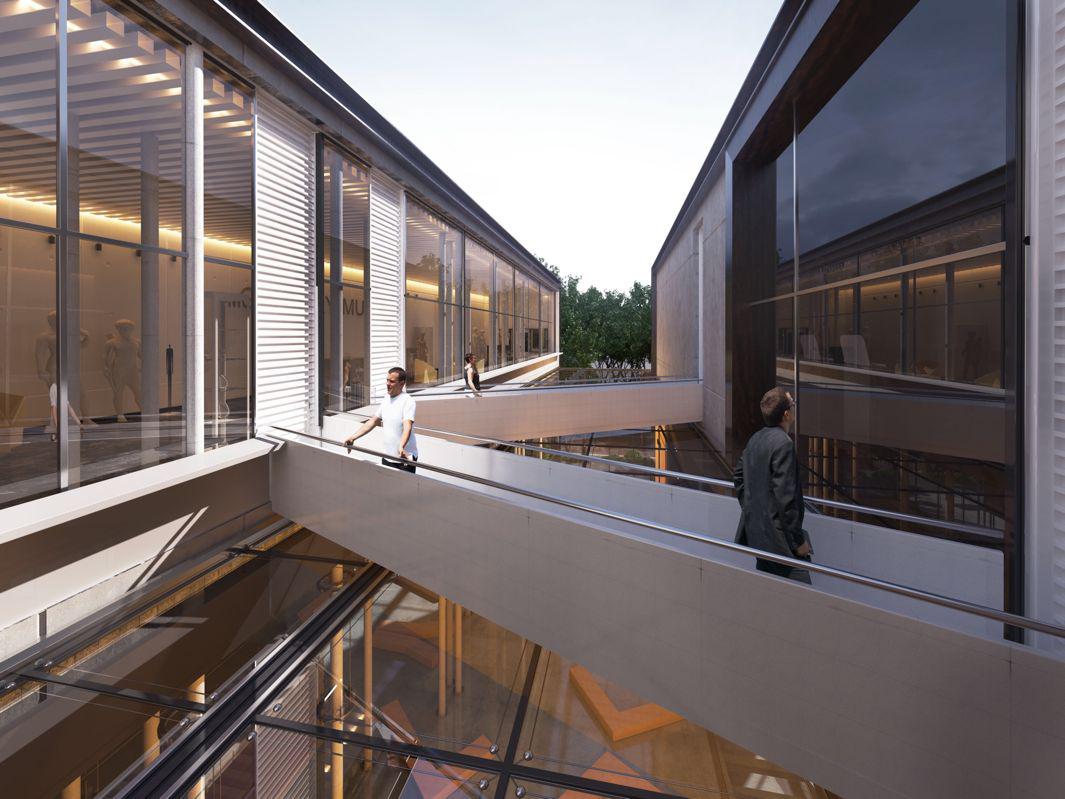 It's a surprising look for what is ostensibly meant to be a sacred space.
"It is it is not simply a holy place," Enzo said. "It is a place where one can begin to connect to their own ideas and their own sensations and feelings. To that extent rituals can be performed and at the same time one could just sit there and observe what is going on inside himself."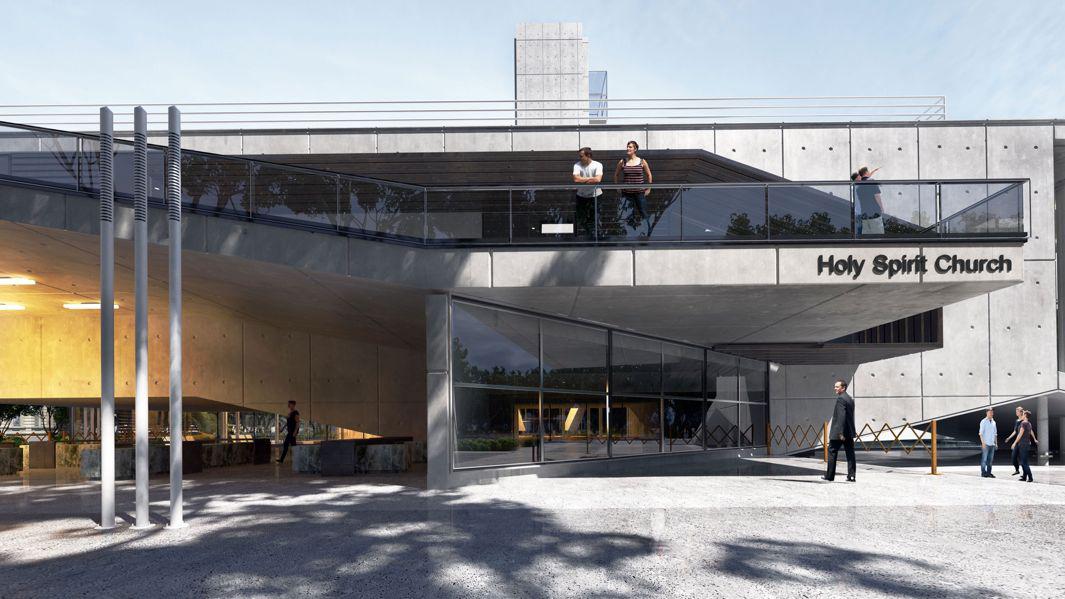 The architect said that the transparent glass envelope around the central gathering space lets in light and a view of surrounding property to highlight the relationship of "man and nature." Concrete grounds the building in the physical world. From the underground crypt to the main gathering space to the heavenly sky chapel accessed via a bridge, Enzo said, "the building is more of an expression of man's journey through life."