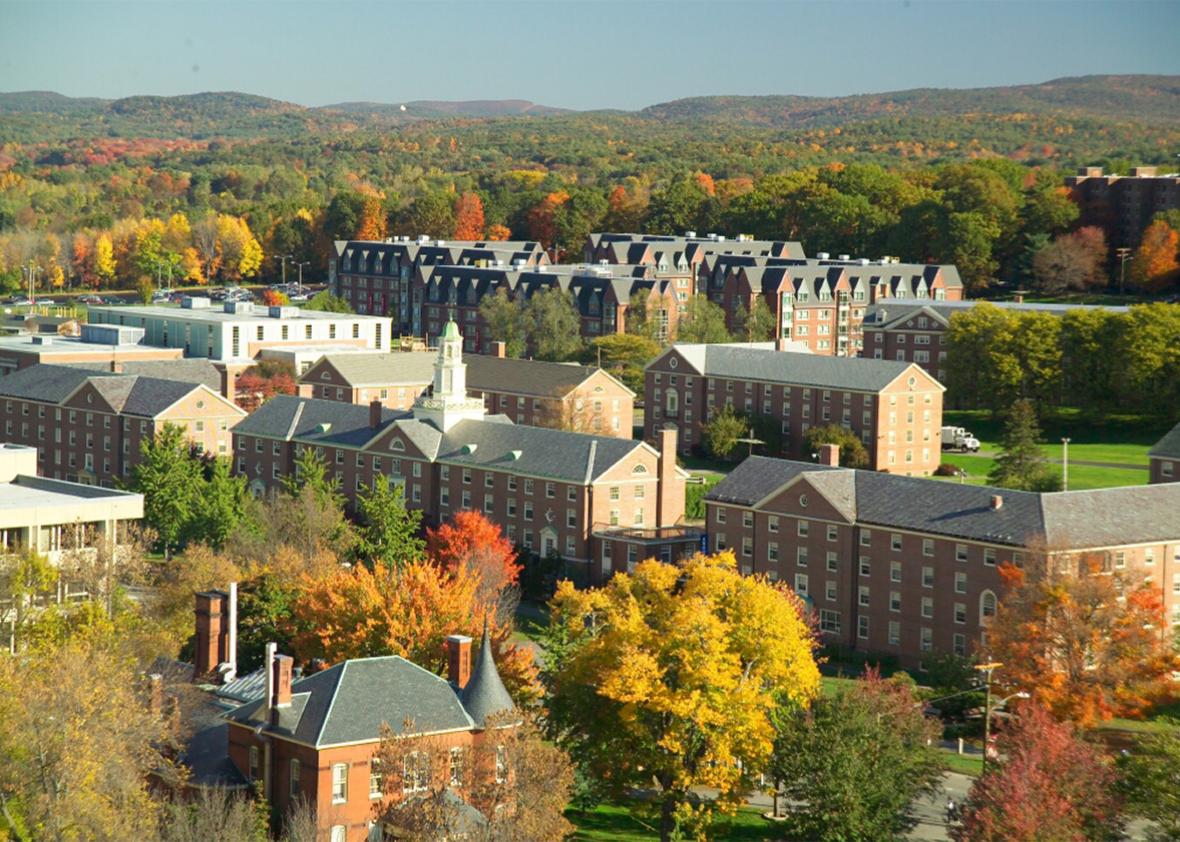 The U.S. Department of Education desperately needs more resources to continue its crackdown on campus sexual assault. That's one of the most salient messages from the Chronicle of Higher Education's new Title IX Investigation Tracker, a tool that went live on Sunday. The tracker makes it easy to sift through the many inquiries into school policies that have been opened since the DOE resolved to crack down on campus rape in 2011.
The Chronicle took its own look at the data, and it found that the investigations are piling up, fast. This is a symptom of some positive changes: More students are coming forward to report assault, and the federal government is holding universities to higher standards. As Wendy Murphy, a lawyer who specializes in Title IX complaints, told the Chronicle in October, "The government has gone from issuing love letters to universities who agreed to straighten up and comply with Title IX"— the conclusion of a high-profile investigation at Yale in a "voluntary resolution agreement" in 2012 is a notorious example—"to these letters where the university really gets whacked." Murphy added: "These harsher findings with sanctions make it more likely that victims will come forward with reports of assault… Victims will feel that it was worth it, because justice has been served."
But the growing backlog at the DOE's Office for Civil Rights is still a problem. The Chronicle reports: "In 2014, 13 cases were resolved, and 70 were opened. Last year, only seven cases were resolved, and 106 were opened. … From May 2014, the first time the department publicized a list of colleges facing investigation, to December 2015, the number of colleges under investigation jumped from 55 to 161." As of now, it takes the agency an average of fourteen months to resolve an investigation, though some drag on for much longer: The longest-running investigation in the Chronicle's database that's still waiting on a resolution is at the University of Massachusetts at Amherst, which has been under government scrutiny for four and a half years.
Only 19 percent of the investigations tracked in the new database have been resolved (the oldest, and longest-running, of these, at the Virginia Military Institute, was opened in 2008 and closed in 2014, but most of the others have been opened since the 2011 push). The database shows 197 open investigations. The Chronicle reports that the Obama administration hopes to fill out the ranks of the civil-rights office with 200 additional employees, but "the office itself says it could use 500 more."
Without sufficient staff, the pile-up at the DOE may worsen as awareness of sexual violence on campus continues to rise. At least tools like the Chronicle's new database will make it easier for students, faculty, journalists, and advocates to hold individual institutions accountable.
---