Chinese artist Ai Weiwei has a new show in Paris. Not at the Louvre, where he participated in a group exhibition that closed earlier this month, or at a gallery like the Jeu de Paume in the Tuileries Gardens, which hosted a solo exhibition of his work in 2012. This time the dissident artist has created a series of original works for a show during the annual white sale at Le Bon Marché, a ritzy Left Bank department store.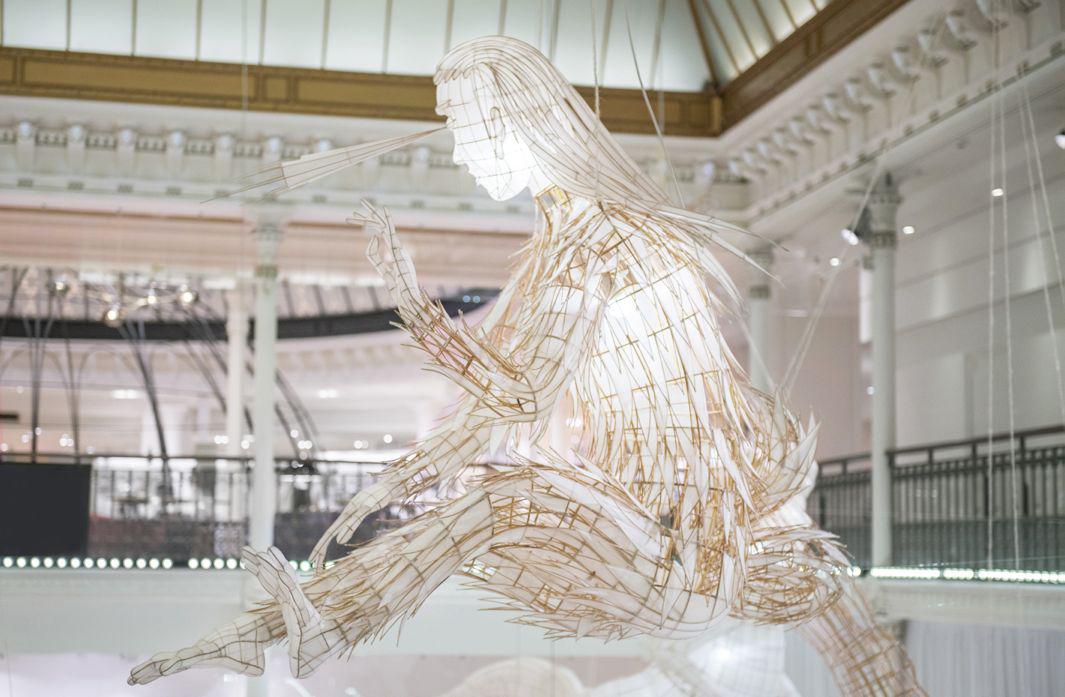 "Showing at Le Bon Marché is using a new medium, the department store, to encounter a new audience, as broad as a museum's, one which doesn't come for art in principle," Ai said in a statement.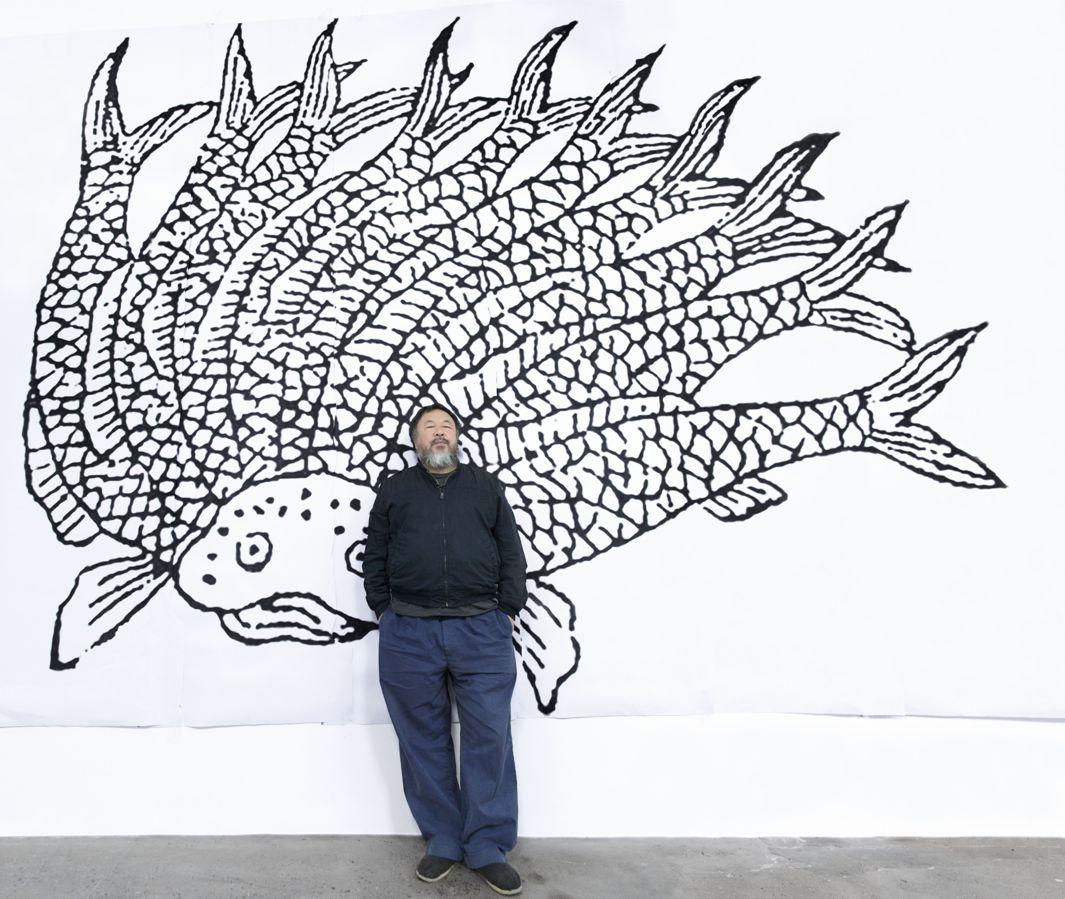 Le Bon Marché is now owned by multinational luxury goods conglomerate LVMH. But its tradition of blending art with commerce goes back to the mid-1800s, when founder Aristide Boucicaut was known to display his private art collection on the walls of the store.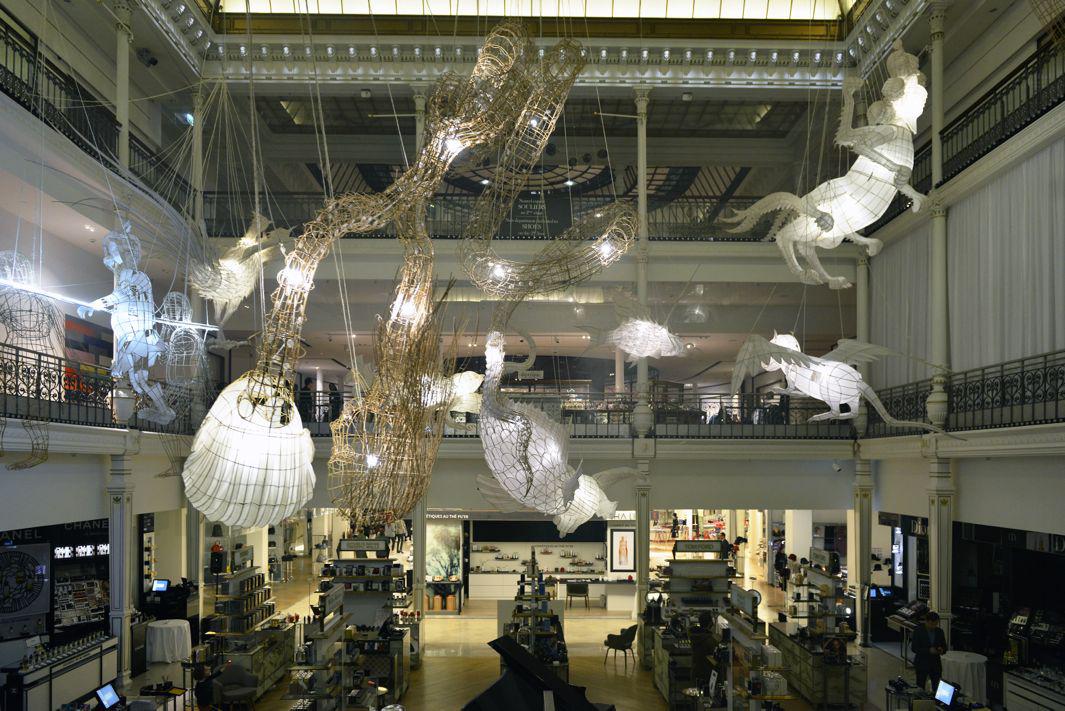 Ai said that his poet father, Ai Qing, had spent three years studying art in Paris in the 1930s before being exiled to the Gobi Desert, where Ai Weiwei grew up listening to stories about Paris and tales from the ancient Shan Hai Jing (Classic of Mountains and Seas).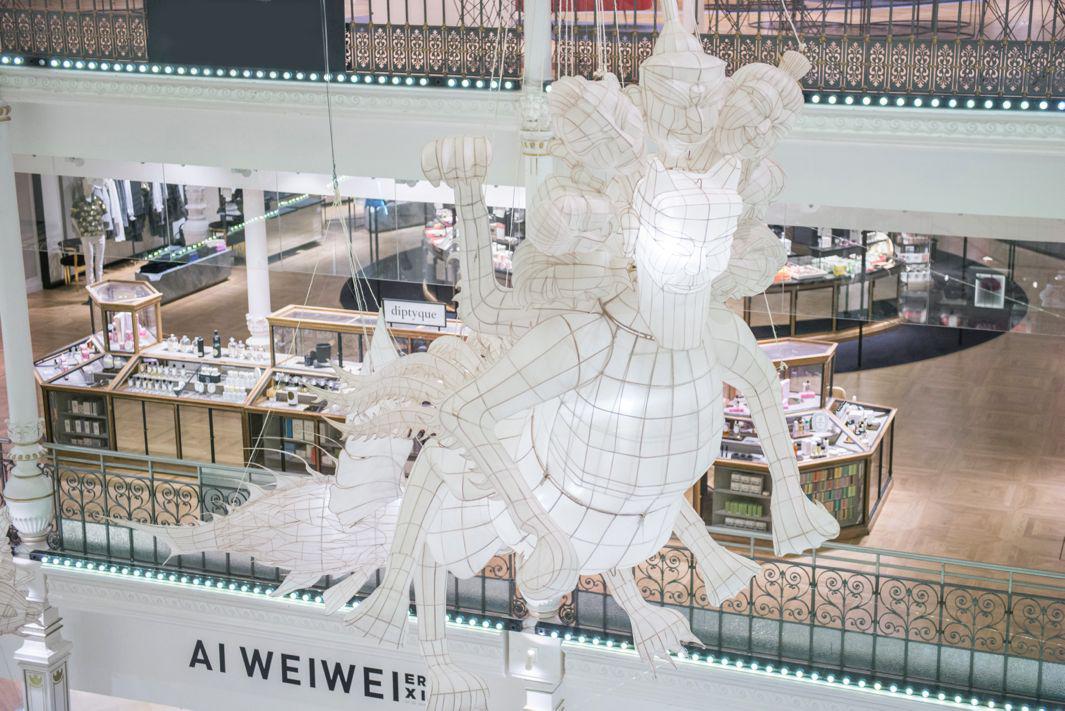 Le Bon Marché said that it had given "carte blanche" to Ai, who dreamed up two dozen lightweight bent bamboo and white silk dragon figures inspired by the Shan Hai Jing. Ai said he still has the first object he ever made at age 10, a kite that he constructed using bamboo torn from window shutters and string from his mother's sewing box. This time, the now 58-year-old artist collaborated with a traditional Chinese kite-maker to construct the large-scale dragon kites that hover over shoppers in a show he has titled "Er Xi, Air de Jeu" ("Child's Play").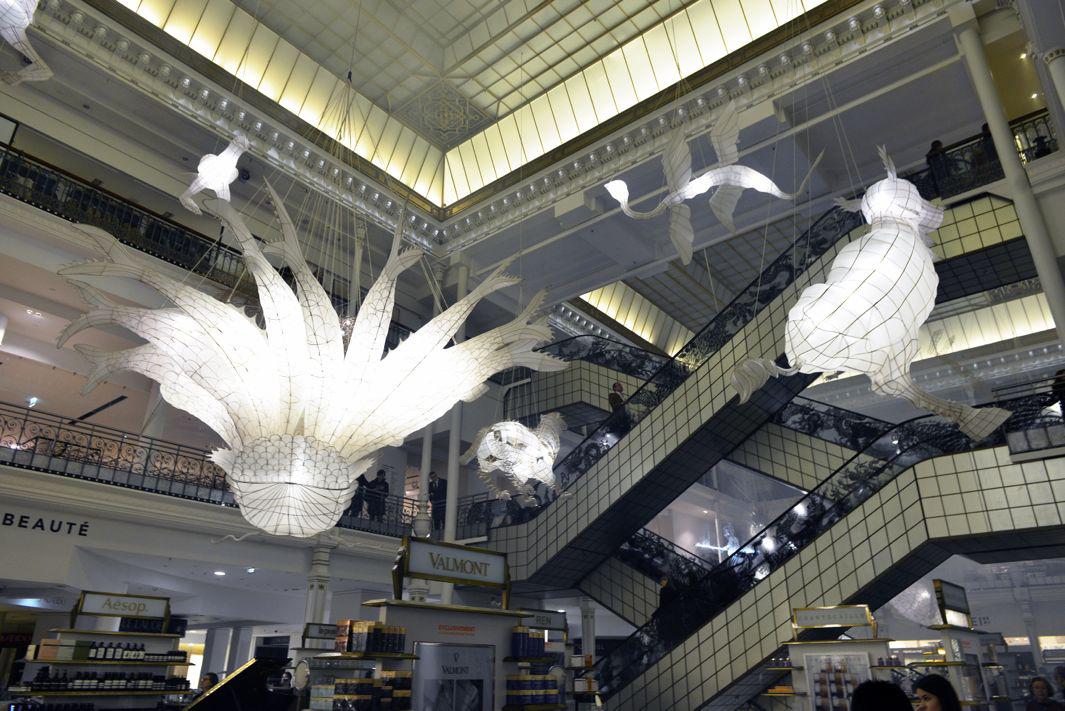 Divorced from the context of a gallery or museum space, the kites look more like ethereal interior design props than works of art by a political dissident. The concept of treating a retail space as a showcase for art only blurs the already blurry lines between art and design.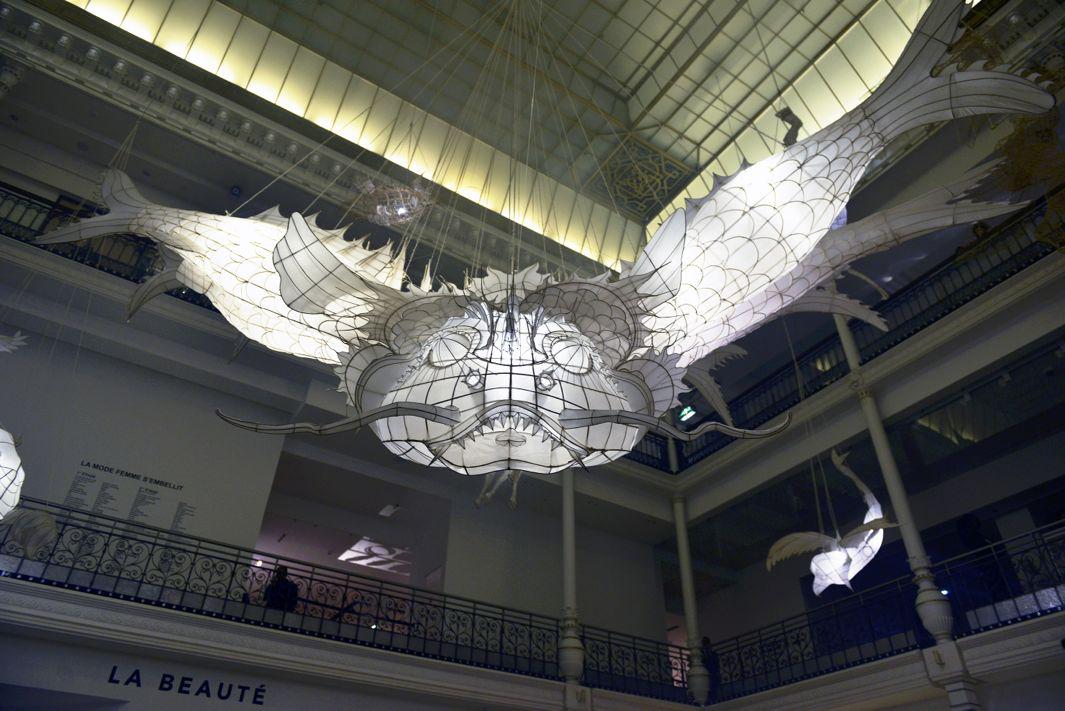 Ai said in an interview for Le Bon Marche's in-house magazine that while the store wasn't "really an art space," it was nonetheless associated with "trends and lifestyle," and "the kind of place where I adore having my work shown; a place directly linked to the city, to its citizens."
The show runs until Feb. 20.