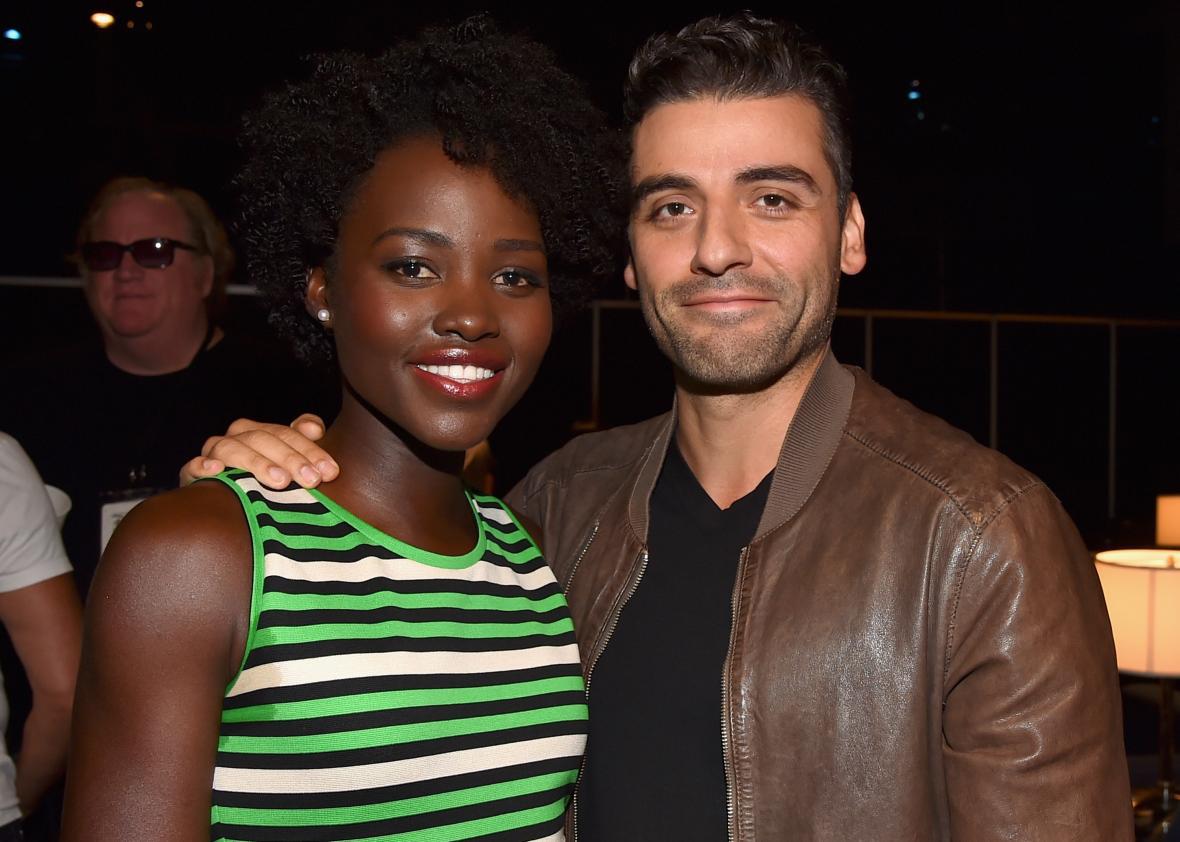 Last week, the writers and readers of Slate took inspiration from a single world-ending gif of Star Wars: The Force Awakens co-stars Oscar Isaac and Lupita Nyong'o to tell the stories of when they first fell in love with Isaac. Since then, we have avoided our families and recovered from holiday overindulgence by slumping on couches across these United States watching Lupita and Oscar speaking Spanish on the same press junket over and over again or Oscar in the Ex Machina dance scene over and over again or Oscar with a guitar riffing on Bill Murray's famous Star Wars lyrics over and over again.
But we missed one: Isaac helping a miniature likeness of his character, Poe Dameron, pay better attention to Nyong'o while she's speaking.
Today, we are all that Poe Dameron doll, if only in our dreams.
---