Christmas has seen its share of food-based crèches designed with sweet holiday staples like gingerbread or chocolate. This year British food artist Prudence Staite went for a savory option, carving a Nativity scene from 88 pounds of English cheddar.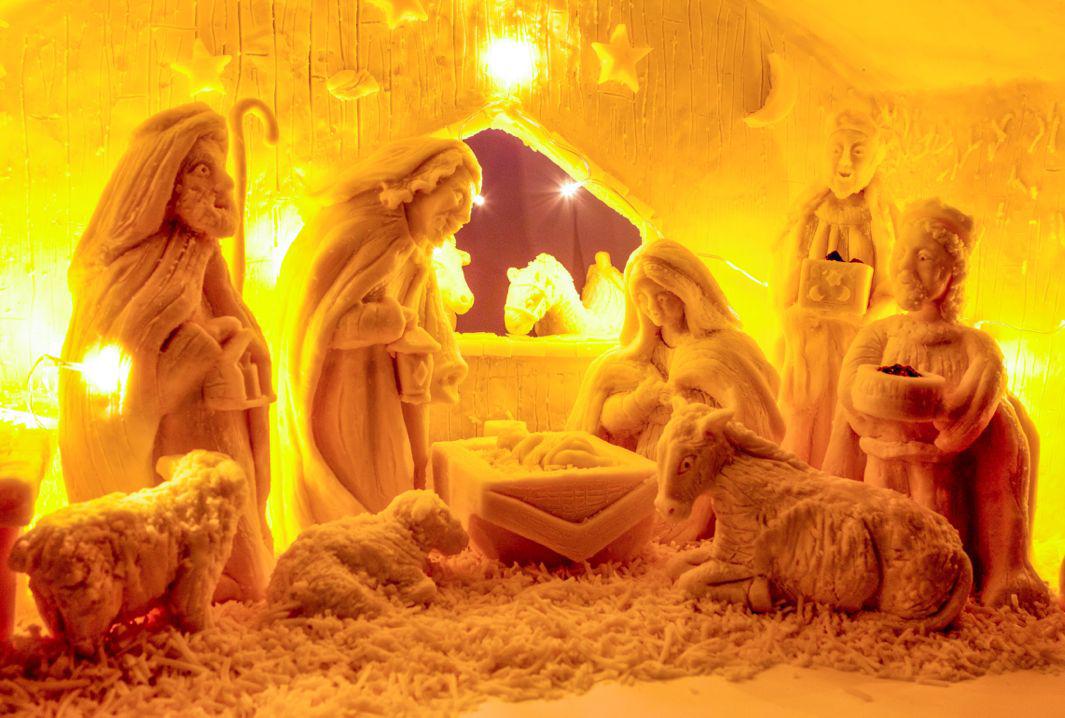 Sculpting the world's cheesiest Christmas Nativity took Staite five days. She fashioned the manger, Mary, Joseph, baby Jesus, and everything else you'd find in a typical Nativity scene from mature cheddar (with the Wise Men bearing the gift of Branston pickle relish, a typical British cheese accompaniment).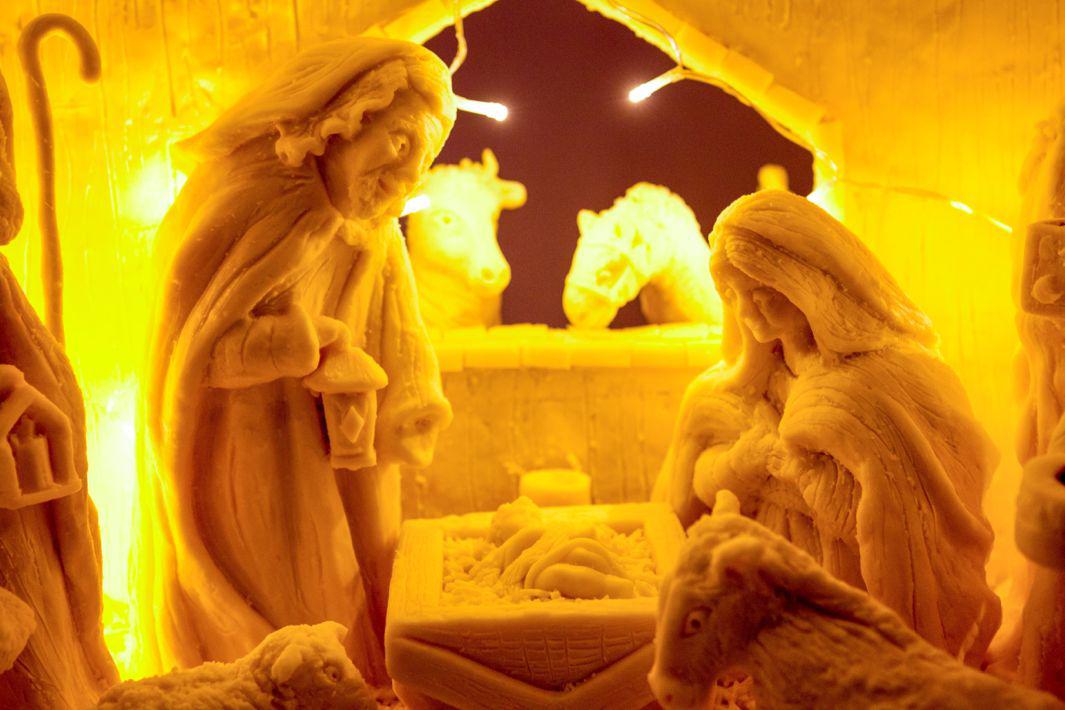 The 16-inch by 6-inch Nativity scene was carved by hand in the 36-year-old Staite's workshop in Tewkesbury, Gloucestershire. Staite treated the cheese like clay, sculpting it with tools of the trade such as sharp knives and a metal loop. She grated offcuts in a food processor before blending them together again to form unified lumps of cheese.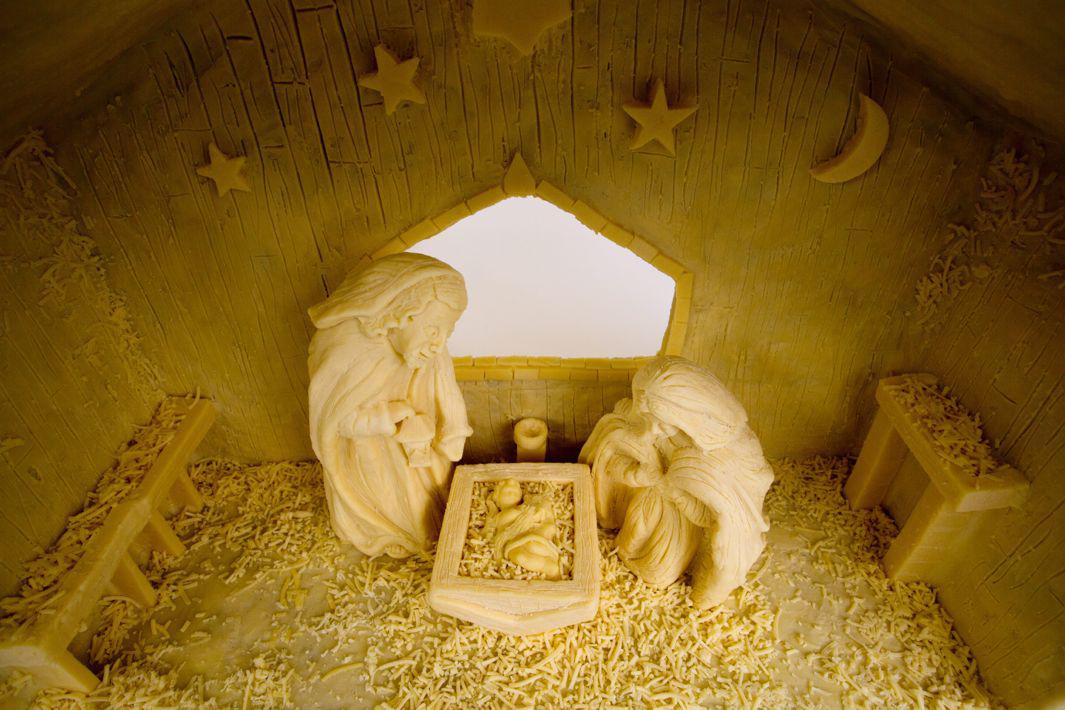 She worked fine details such as the facial features of the baby Jesus with a magnifying glass and a toothpick, refrigerating the well-worked cheese sculptures to help them firm up for display.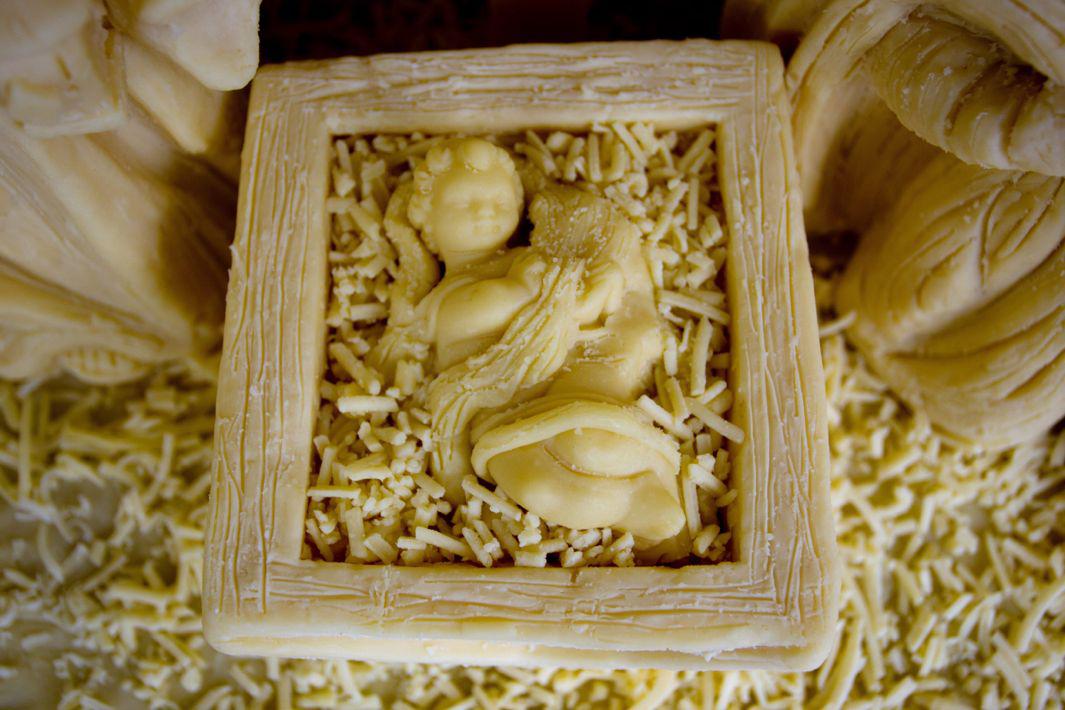 Check out the video below to see Staite in her workshop during production of the cheese Nativity, commissioned by Pilgrims Choice cheddar cheese, last month.