The Berniebro has some new competition. A hidden gem of Instagram—a well-populated feed of beguiling male Bernie Sanders supporters—has brought forth a sexy pin-up calendar for election year.
A venture by Men Who Bern founder and curator Joe Beuerlein, a Brooklyn-based actor and bartender, the 2016 calendar is full of men being sexy in a wide variety of ways. There's a bodybuilder in a bulging Speedo, a skinny, sepia-filtered emo dude, and what appears to be a trick-or-treating Bernie Sanders stripper, poofy white eyebrows and all. And the double entendres! Lo, there are double entendres.
Unfortunately, Sanders himself didn't pose for the sexy pics, which is bound to disappoint the Joy Behar demographic. Since the calendar isn't officially associated with the Sanders campaign, the Men Who Bern site urges users to donate at the main campaign site before buying the sexy piece of wall swag, which includes all primary and caucus dates. Beuerlein will direct the proceeds from the calendar toward pro-Sanders grassroots activities in New York.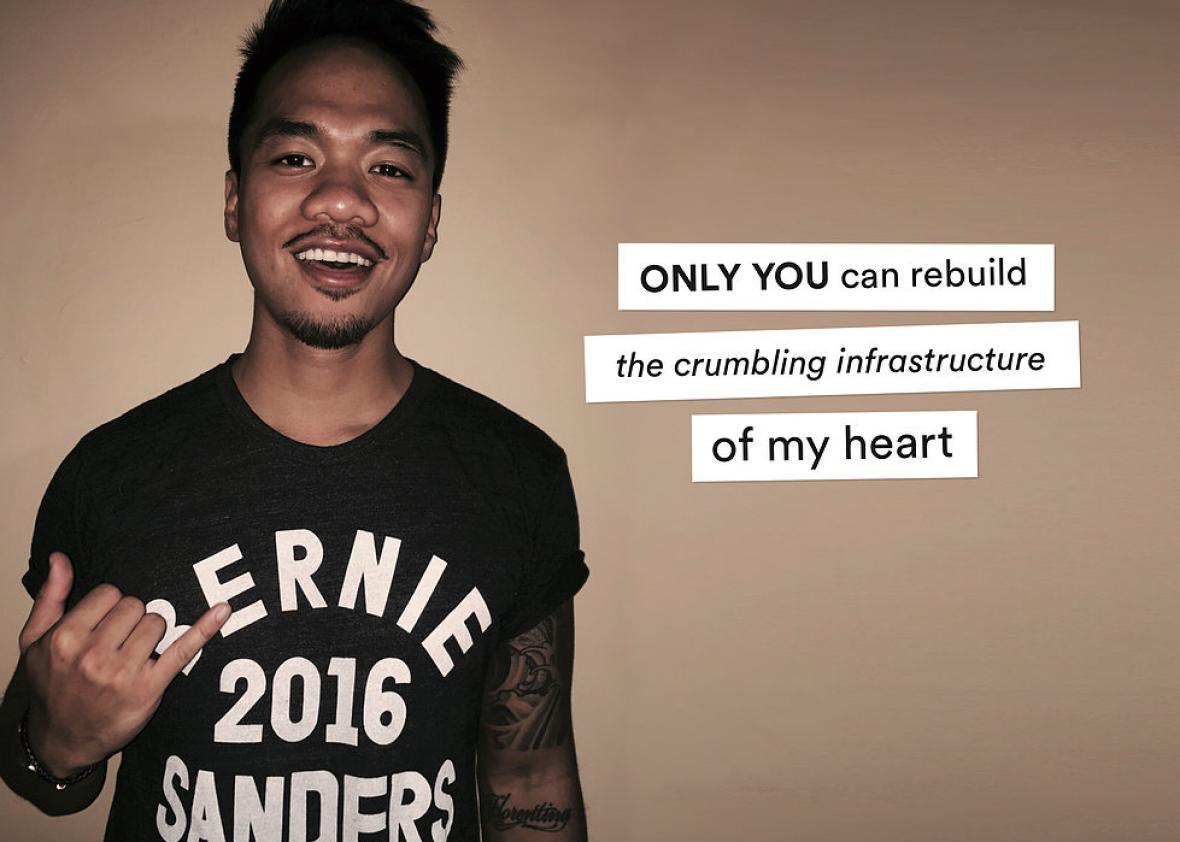 Bustle reports that some of the calendar models are Beuerlein's sexy friends, and some are sexy randos who sent him photos of themselves for casting consideration. Regardless, they are all sexy, which could be a bigger boon for the Sanders set than the cutesy DIY T-shirts that flood the Men Who Bern feed. Sex sells, of course, but more than that—people find hotties more persuasive than average-looking folks, making Misters January through December effective surrogates for their candidate.
Sexy men might be good bait for the straight women and gay men who make up a sizable portion of Hillary Clinton's base, too: A recent poll shows nearly twice as many women backing Clinton as Sanders, and the Gay and Lesbian Victory Fund's Aisha Moodie Mills told the Guardian in October that the majority of LGBT people prefer Clinton. And if Sanders still loses, that bodacious December 2016 bikini bottom will be a soothing consolation prize.