Angel is 23 years old, of Mexican descent, and identifies as queer and genderqueer. Four years ago, Angel (who uses the pronouns they and them) was attending a community college on scholarship in Anaheim, California, near their hometown, and living with their parents and two younger siblings. Then their father found letters from Angel's ex-boyfriend and told Angel to leave. A friend bought Angel a one-way ticket to San Francisco.
Kal, a 22-year-old, white transgender man from Memphis, Tennessee, was also kicked out by his parents when he came out at age 15, first as a lesbian before he came to identify as trans. As Kal recalls, his parents weren't particularly religious, but they worried what other people would think. Kal made it through the rest of high school by sleeping at friends' houses or in his car, showering in the school gym, avoiding questions about why he looked so tired. Everyone encouraged Kal to stay in school, but none of his friends, their parents, or his teachers attempted to speak with him about the problem or help him find a more permanent home.  
These experiences are common. Estimates on the numbers of homeless young people nationwide tend to vary widely—anywhere from 500,000 to 2.8 million—and often the terms are left undefined: What ages count as young? What does it mean to be homeless? How many of those young people are unaccompanied by parents? And how long are they homeless for? Estimates on how many of those young people are lesbian, gay, bisexual, transgender, and queer vary widely, too—from 20 to 40 percent. What is impossible to deny is that young people are kicked out—told to leave home—or pushed out—made so uncomfortable or unsafe they need to leave—with far greater frequency than most people realize and that this crisis is experienced disproportionately among LGBTQ youth.
Popular narratives of adolescence have long been shadowed by the fear of parental rejection—rarely as obviously as in stories of "coming out." The threat of traumatic cuts underlies how Americans talk about family, home, and growing up—the central promise of security and belonging brings with it a danger of the most fundamental betrayal and alienation. In our recent interview, Angel reflected on this paradox: "There are these people in your life. They're supposed to love you no matter what and appreciate everything that you are. Everyone else in the world can hate you, but it's their job to love you. Like, literally, it's like the only thing in life that they have to do is love you. And to know that even those people are capable of not loving you—it kind of messes with your head and self-worth for a while."
Over the last two decades, mainstream gay activism has focused heavily on civil rights, neglecting to fight for social services and resources for the poor. It is a major shift from the LGBTQ activism of the 1970s and from HIV/AIDS activism of the 1980s and early '90s. Today, even the scarce existing resources for homeless youth are in danger. Earlier this year, the Senate narrowly failed to renew the Runaway and Homeless Youth Act, first passed in 1974. It funds many crucial services nationwide, including street outreach, emergency shelters, and transitional housing. Those programs continue to be funded by Congress for now, but without reauthorization, they are at high risk for being cut when Congress next decides to tighten discretionary spending.
Fighting to hold onto this current funding is necessary, yet the focus on financial maintenance can also depress creativity and narrow the goals of activism, advocacy, and social services. Programs and services created in scarcity are celebrated, their limitations rationalized as being all we can afford or a means of teaching people to support themselves instead of relying on public assistance. In the past, queer activism refused to be so complacent. The homelessness crisis demands that queer activists, along with social workers and other youth and homeless advocates, work to broaden the possibilities for social services—not only to meet immediate material needs, but to expand models for adulthood and to revitalize our expectations for family, community, and belonging.       
Framing the Crisis

The most reliable estimates on youth homelessness come from the Department of Housing and Urban Development Point in Time count, an annual nationwide survey, started in 2005, of the number of people who are homeless on a given night. The most recent available tally is from January 2014: HUD counted more than 578,000 homeless people. More than 45,000 (or nearly 8 percent) are unaccompanied homeless young people, from children up to the age of 24, the vast majority (nearly 39,000) between the ages of 18 and 24—young people in the age range that social workers and youth advocates have come to call "transition age youth." The Point in Time count is without a doubt an underestimate—it does not, for example, include young people who were couch-surfing that night, although they, too, lack stable housing.

Youth-specific homeless services have been developed over several decades, out of a growing recognition of the unique challenges of working with young people and the hope that targeted interventions can prevent young people from becoming chronically homeless. Yet youth homeless services are still grossly underfunded. In the entire country in January 2014, there were only 11,718 beds designated exclusively for 18 to 24 year olds—4,584 in emergency shelters, 7,134 in transitional housing. That accounts for only 30 percent of the need, using HUD's conservative estimate. Youth shelters, as a result, tend to have long wait lists, forcing young people to choose between staying at adult shelters—many of them dangerous for young people—staying with friends or strangers, or sleeping outside.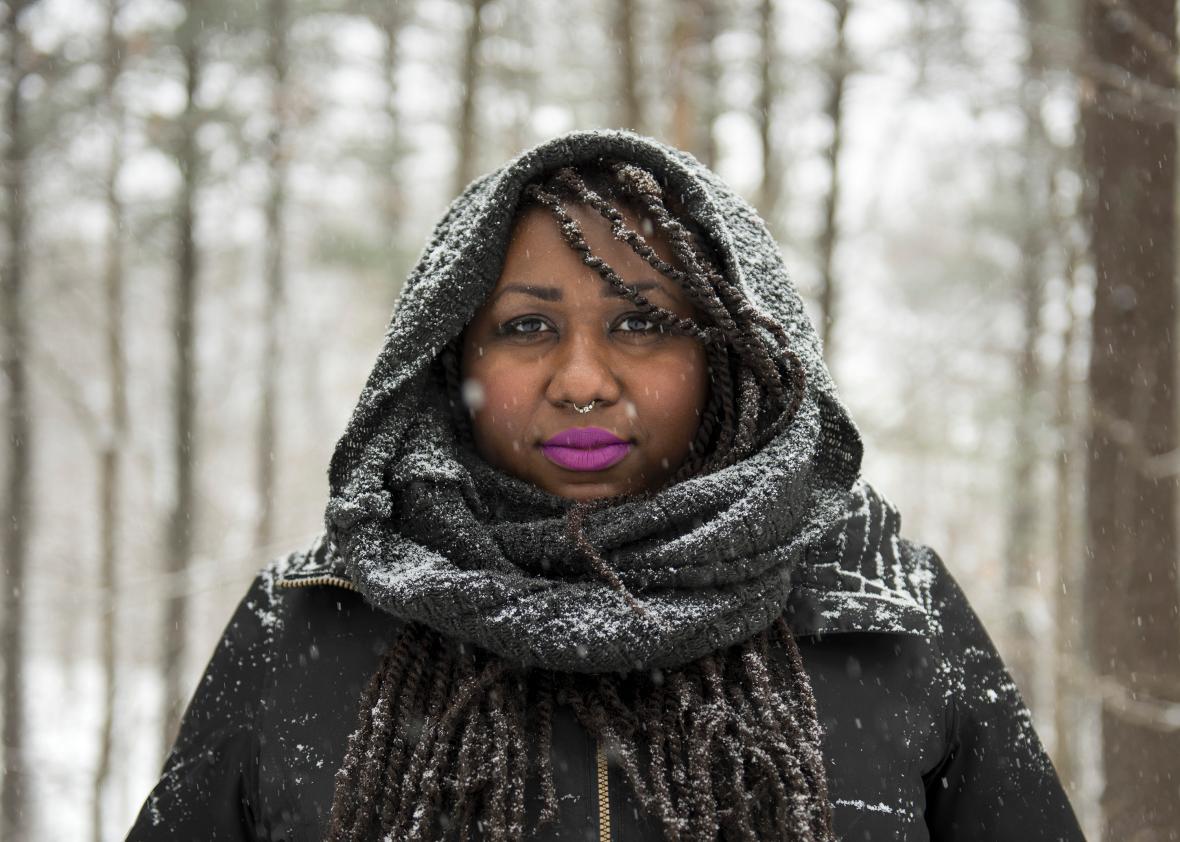 Of the beds that are available, only a small portion are designated for LGBTQ-identified homeless youth. They share many of the same emotional and material challenges as straight homeless youth, but research, including the 2012 and 2015 studies "Serving Our Youth," shows they face greater risks. They are more likely to experience depression and suicidal thoughts, to abuse drugs and alcohol, and to engage in survival sex. Many avoid general youth and adult shelters, where they are more vulnerable than straight youth to violence, bullying, and other abuse. Trans youth are also more likely to be harassed or arrested by police. LGBTQ homeless young people are disproportionately likely to be young people of color, compounding the risks and impact of stigma and violence. (Other recent reports include "On the Streets" and "Struggling to Survive," as well as groundbreaking research on racial stigma for homeless LGBTQ and straight youth by University of Wisconsin professor of social work Maurice Gattis.)
Gentrification has made cities like New York, San Francisco, and Los Angeles, which were once havens for people trying to escape homophobia and isolation in smaller towns, far less hospitable and far less affordable. Kal left Memphis for Los Angeles two days after graduating from high school. "I was like, I could be gay in L.A. That's cool. Except you have to pay for that, and it's a lot of money, so that didn't work out very well." He moved back to Memphis after six months.
The impact of gentrification on homeless LGBTQ youth is not new, but it has been growing steadily worse: In 1997, an organization of primarily gay-owned businesses in San Francisco—Merchants of Upper Market and Castro—launched a campaign to discourage people, including many homeless LGBTQ youth, from panhandling. Posters depicted a quarter, crossed out, with the slogan, "Create Change, Don't Hand It Out." Longtime San Francisco housing and queer activist Tommi Avicolli Mecca, who worked in the late '90s at the LGBTQ bookstore A Different Light, told the San Francisco Chronicle at the time: "There's a growing disparity between the haves and the have-nots in the queer community. … We've become a little too mainstream. We've become a little too upwardly mobile." In our recent interview, Mecca said he couldn't understand how homeless LGBTQ young people could be portrayed as "destroying our neighborhood." He explained, "These young people need our help, they don't need to be demonized." MUMC revived the campaign in 2008. Similarly, in New York in 2002, residents and business owners in Greenwich Village held a rally under the banner Take Back Our Streets. They called for police protection against supposed gang members, drug dealers, and sex workers congregating in the neighborhood, though they focused specifically on the Piers, a known gathering spot for queer and trans youth of color. (Just this fall, New York's Garment District Alliance launched its own flyer campaign, asking people to "please help the homeless by NOT giving them food or money"—echoing comments made by the New York City police commissioner.)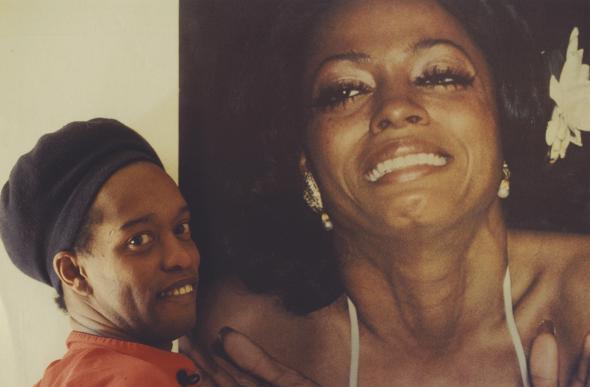 Since the late 1960s, activists, social workers, clergy, and others have sought ways to help LGBTQ homeless youth specifically, creating drop-in-centers, emergency shelters, and halfway houses—most of them funded privately. As early as 1971, for example, the newly formed Gay Community Services Center of Los Angeles created the first of many communal homes—what they called Liberation Houses—for LGBTQ young people who had been kicked out or pushed out by their families. The already-low rent was split and paid by residents themselves, either with earnings from work or public assistance. Those early houses closed, but similar programs gradually appeared in the late 1970s, '80s, and '90s in other cities across the United States, increasingly with government funding. Other activists and providers worked within the foster care system to pair LGBTQ youth with affirmative caregivers or to create LGBTQ-specific group homes.
Another approach to LGBTQ youth homelessness has focused on prevention—stressing the importance of working with individual families to keep young people from becoming homeless in the first place. The Family Acceptance Project, founded and led by San Francisco State University professor and social worker Caitlin Ryan, has developed research-based intervention models for educating and counseling families with LGBTQ children. Their work suggests that family responses to LGBTQ children are more complex than simple acceptance or rejection and that rejecting parents often change their behaviors when they gain a greater understanding of the physical and mental effects of their words and actions. However, parental rejection does not tend to happen in a vacuum, rather it reflects broader instabilities and failures in families and communities: Homeless LGBTQ young people have typically faced a range of stressors before becoming homeless, including physical, sexual, and emotional abuse by family; harassment and bullying; racism, poverty, and intimate partner violence. For many young people, leaving an abusive home may be a necessary step. Research by Ryan and others has also suggested that broader social support beyond the family—especially friends who affirm LGBTQ identities—may also encourage a positive sense of self for LGBTQ youth. Interventions with LGBTQ homeless youth may work best by thinking about support not just in terms of families of origin, but also about the community supports surrounding those families, and the families LGBTQ youth make for themselves.
Transitional Housing, Transition Age Youth

However, in the last two decades, social service providers have increasingly turned to a time-sensitive intervention—developing LGBTQ-specific transitional housing. Some of the earliest were in cities including New York, Los Angeles, San Diego, and Detroit, with new programs established in Washington, D.C., and Portland, Oregon, just in the last year. Others are currently in the works in Chicago, Atlanta, and Little Rock, Arkansas. (Another in Nashville, Tennessee, closed last year.) Unlike nightly shelters, transitional housing generally allows for a greater sense of continuity and provides an opportunity for young people to attend school, find jobs, and save for their own housing. Transitional housing has proved particularly vital for LGBTQ youth, because the primary goal that guides many services for homeless young people—family reunification—is less likely to be an option for them.

Transitional housing programs have a maximum stay of two years and are aimed at teaching young people to live and work independently. This model is guided by HUD and the Family and Youth Services Bureau, which provide funding to private agencies that follow their housing protocols. Two years may start to seem reasonable, given the overwhelming need in an age of scarcity, after decades of steady attack on social services. But while transitional housing promises LGBTQ youth a supportive home, this home is temporary and conditional on good behavior—not unlike the homes they've left or been forced to leave. The rhetoric of transition—dictating that young people progress rapidly into "adulthood," including economic self-sufficiency and emotional independence—masks the enormity of the problem and the gross inadequacy of the resources, of space, money, people, and ultimately, time.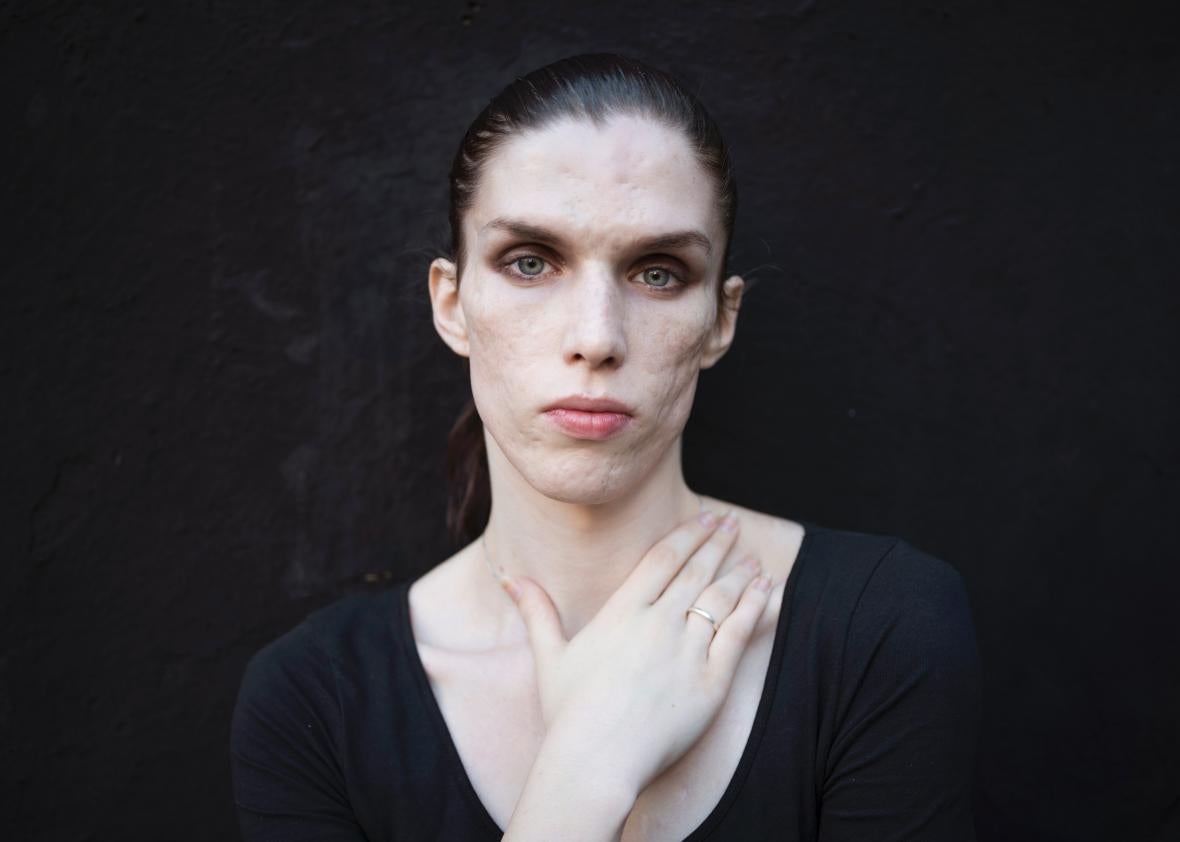 The night Angel arrived in San Francisco, they headed to Golden Gate Park, where they had heard homeless young people stayed, only to be chased by some people in a truck. The next day, Angel went to the San Francisco LGBT Center, where they were directed to a drop-in-center run by Larkin Street Youth Center, one of the oldest organizations working with homeless youth in the city. (It is supported in part by HUD and the Family and Youth Services Bureau, in addition to local, state, and private funding.) Angel also signed up for a bed at the Larkin Street shelter, but there was a three-month wait list. So Angel found places to sleep when and how they could.
One way was Grindr—a meet-up smartphone app popular among gay and queer men. Using the Wi-Fi at Starbucks, Angel would try to find someone who would let them stay over. One guy told Angel they would have to be his boyfriend if they wanted to stay. Another said they could stay if they bought groceries. Angel used $200 of food stamps, but when they returned, the man took the groceries and simply said, "You don't live here." Eventually, Angel got a bed at Larkin Street. Residents are typically allowed to stay for only three months, but Angel stayed four. As Angel put it, "I was really good, so they liked me." From there, Angel moved into Larkin's two-year transitional housing program.
Transitional housing took off in the mid-1980s, as politicians recognized the rising rates of homelessness, especially among women, families with children, and people with mental illness. The Stewart B. McKinney Homeless Assistance Act of 1987 specifically made provisions for "supportive" housing, including transitional housing lasting up to 18 months (a year later, this was amended to 24 months). At roughly the same time, the Runaway and Homeless Youth Act was amended to include funding for transitional or independent living programs for young people ages 16 to 21—it was formulated with youth aging out of foster care (usually at age 18) especially in mind.
The term "transition age youth" emerged simultaneously. First used in the 1980s in research on employment training for young people with physical impairments and developmental disabilities, it has since come to be used more broadly. The problem, then and now, is that the categorization blurs psychological development with bureaucratic definitions of adulthood—often presented as synonymous with economic self-sufficiency.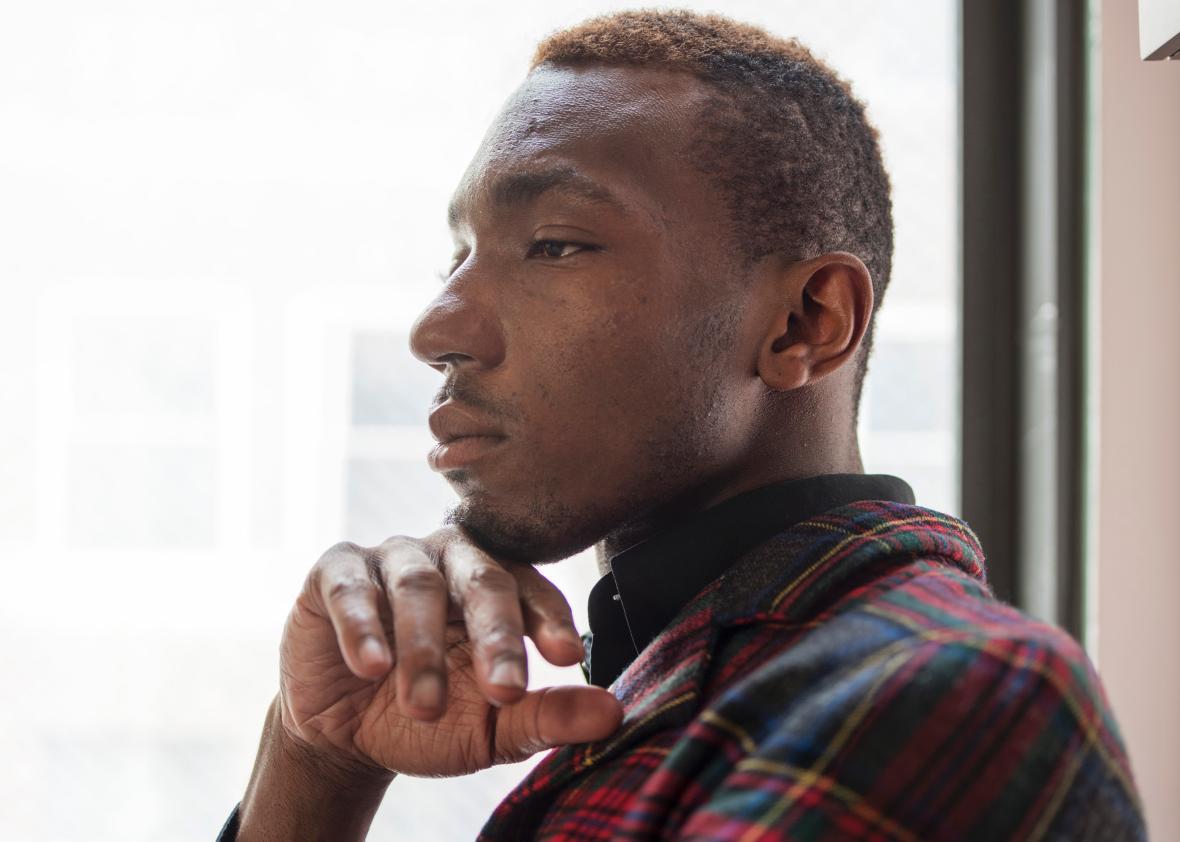 The idea of transition in both transitional housing and transition age youth holds in it a developmental and moral logic. Yet "aging out" of institutional supports after two years or at the age of 24 is not developmentally appropriate or advisable for many young people. For more than two decades, developmental, cognitive, and neuroscience researchers have pointed out that young people today experience an "extended path" into adulthood, described as "emerging adulthood." Traumatic experiences, especially related to familial rejection and interruptions in one's sense of safety at home, also quintessentially upend cognitive and social development. 
But young people who have experienced the most trauma and rejection are given the least time and the least number of chances, so that young people like Angel have to try to be "liked" to gain an extra month of shelter. Most realize instead that they need to "adult up," as Kal put it, "like get stuff done." Kal explained that some of the younger homeless youth he knew "just wanted someone to take care of them." He continued, "You can't have that. You have to grow up. I'm sorry that you're 17 and you have to grow up, but you do. There is no other option for you."
Resources and Rules

The rhetoric of transitional housing and transition-age youth rationalizes inadequate resources by framing the traumas of homelessness as temporary. That hasn't always been the case. In San Francisco in 1973, activists created Survival House, a halfway house for LGBTQ homeless youth and adults modeled on the Liberation Houses in Los Angeles. The San Francisco house lasted for nearly five years, relying largely on the public assistance, food stamps, and veterans benefits received by its residents. It also ran job training and counseling programs, with volunteers from VISTA (a national program later folded into AmeriCorps). But in the end, the house faced a fundamental problem: Residents who came to feel at home at Survival House were not always eager to leave.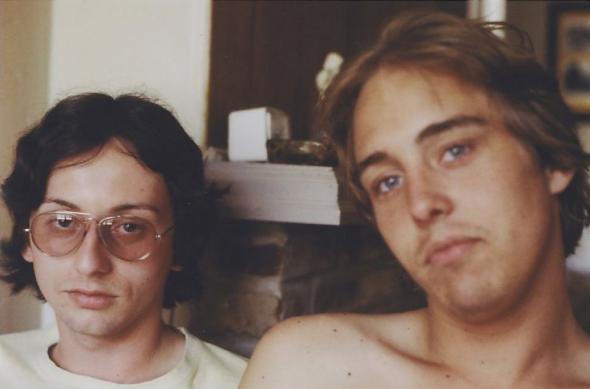 In January 1978, the Survival House board met to discuss the future of the program, with an eye toward city support: Whom would they aim to serve? For how long? And what model would most likely be funded—an ongoing shelter program or something more short-term? In an audio recording from the meeting, archived at the GLBT Historical Society in San Francisco, one board member can be heard asking whether they hoped to create a "womb" or a "nest"? As she explained, "I think one of the points we need to look at right away is do we want to run a sheltered-environment-type situation, or are we really dedicated to getting people into a comfortable situation in their own life. In other words, where they are living in the community, where they are having their own income, making their own decisions?" Survival House workers never had the chance to decide: The city rejected their appeals for funding, finding that LGBTQ people did not qualify as a distinct minority. The house shut down later that year.
Social service providers—and even many activists—have become more accustomed to scarcity since then. Social workers, psychologists, and psychiatrists emphasize the time, space, and cushion young people need for development, but second and third chances remain a white, middle-class privilege.
Carl Siciliano is the founder and executive director of the Ali Forney Center, a pioneering homeless LGBTQ youth services center in New York City. In our recent interview, he expressed frustration that current services don't begin to meet the need. Reflecting on LGBTQ activism in the last two decades, Siciliano said: "There's been a tremendous focus on changing unjust laws. So there's been a huge fight for marriage equality; to repeal Don't Ask, Don't Tell; for adoption rights. Now people are talking about full federal equality. I don't think that as a movement we're very resource-focused. I don't think we think very much about how folks are economically disenfranchised by homophobia. And youth who are rejected and won't be supported by their families are destitute." In 2014, the Ali Forney Center teamed up with the National Coalition for the Homeless to call on the federal government to commit to creating 18,000 additional beds for homeless youth up to the age of 24, to meet the actual demand revealed in the Point in Time count.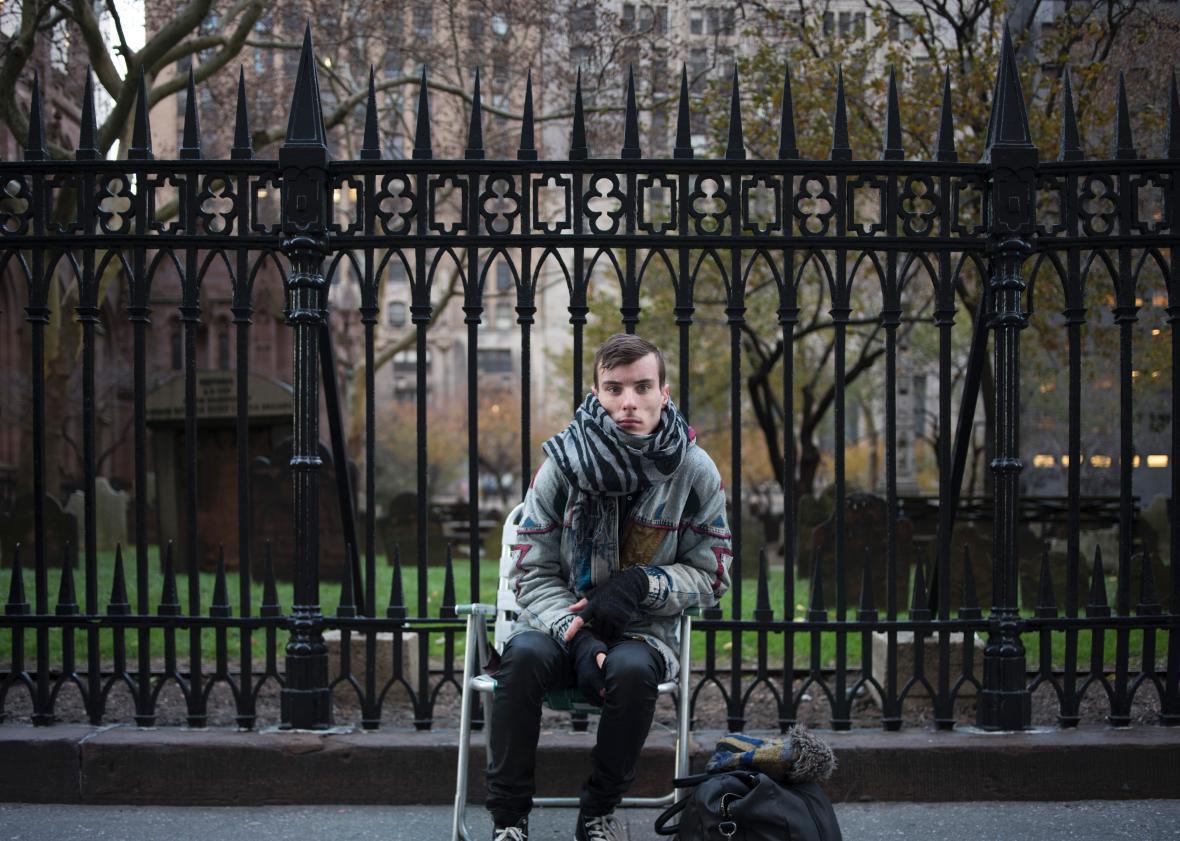 As social worker Jama Shelton sees it, the problem is ultimately that homeless LGBTQ young people are treated like "aliens," different from their peers. Shelton is the deputy executive director of the True Colors Fund, an advocacy group for homeless youth founded in 2008 by Cyndi Lauper. At a recent interview in the True Colors office in midtown Manhattan, Shelton recalled a turning point in her career. Just after finishing a Master's in Social Work, Shelton began working for the Ali Forney Center. At one point, Shelton was forced to discharge a resident who had broken a series of minor rules. It was moments like this that convinced her to go back to get her Ph.D. and to begin working for policy change. Rules may be necessary, Shelton said, but most young people have the chance to try and fail without worrying they will be asked to leave. That's not an option for many homeless youth. "We don't give young people experiencing homelessness the opportunity to fail." 
Connection and Belonging

Like most young people, Kal needed some extra support sometimes. By the time Kal was 19 and 20, he was able to afford an apartment with roommates, but like many young people, he still needed a cushion when his plans didn't work out. "People moved, people turned out to not be great roommates. You end up not being able to afford a place. Like, I probably moved three or four times in a year because I couldn't find a decent roommate." Another time, the roof in one of his apartments collapsed due to heavy rain, and the landlord wouldn't fix it.

A home provides more than shelter. It is also a promise of security, understanding, and belonging. Child and youth advocates have long agreed that a sense of unconditional love is essential for development. Psychoanalysts and attachment researchers have demonstrated consistently that children and adolescents need families and communities to provide a predictable "holding environment" or "secure base" in order to develop capacities for love, intimacy, and lifelong growth. There are many factors that can interfere with a caregiver's ability to provide this sense of constancy. Poverty, under-resourced social services, and deterioration of community networks can make it harder.
Creative social services have the potential to restore or innovate durable and dynamic community supports for LGBTQ youth. One example is host home programming: Adults volunteer to take in young people without receiving any compensation or taking custody.  Avenues for Homeless Youth in Minneapolis, for example, runs three host home programs, including one specifically for LGBTQ youth. That program dates back to 1998. It stresses the agency of the young person—in some cases, they can meet and choose from several potential host families. The 2015 report "Serving Our Youth" found that only 17 percent of social service organizations working with LGBTQ homeless youth had some kind of host home program.
Kal was fortunate to have been connected with a noteworthy host family program, organized through the local Gay and Lesbian Community Center in Memphis—what Kal simply refers to as "Deb and Steve's house." A middle-class Catholic couple, Deb and Steve host several young people at a time. For Kal, the host home program has provided a sense of reliable and ongoing support. When Kal needed them, for example, in between attempts to live with roommates, his host family was available with shelter and food. Just as important, they got to know him and seemed to listen with steady care and interest. He explained that he was initially nervous to come out to them as trans, but when he did, he recalled: "They were like, 'We already knew you were a dude. We didn't really know how to tell you that.' " Kal had been thrown out at 15 when his parents discovered him with his girlfriend, but this time, he explained, coming out felt very different. "I actually had a family that was like, 'Well, what do we need to do for you? How do we start this process? What would make you happier? Like what pronouns do we use?' Stuff like that." Moreover, Kal could leave his host parents and come back, to try living on his own and with peers, knowing they were there when he needed them.
Angel didn't have access to a host home program, but they also seemed to turn a corner when they found a similar sense of belonging. The San Francisco LGBT Center served dinner once a week, and after eating, Angel would stay to help clean up. Soon Angel was coming every week and also helping to set up meals beforehand. Angel remembers that it was David Gonzalez, Children and Youth Program Manager at the Center, who took particular notice. "He really pushed me to realize that I'm a leader, or that I have potential to be a leader. And I don't know, we always had conversations—he's really easy to talk to, really down to earth," said Angel. Like Kal, Angel pointed out that change wasn't quick, even after meeting Gonzalez. "After two years of him telling me, like, 'Good job, you did it, you're so good,' then I started to finally believe it. I was like, oh, actually, you know what? This actually could work." Angel found a connection not just to food and shelter but also to resources that are incredibly scarce for LGBTQ homeless young people: people and programming with time and patience who knew Angel and cared, precisely what Angel had been missing.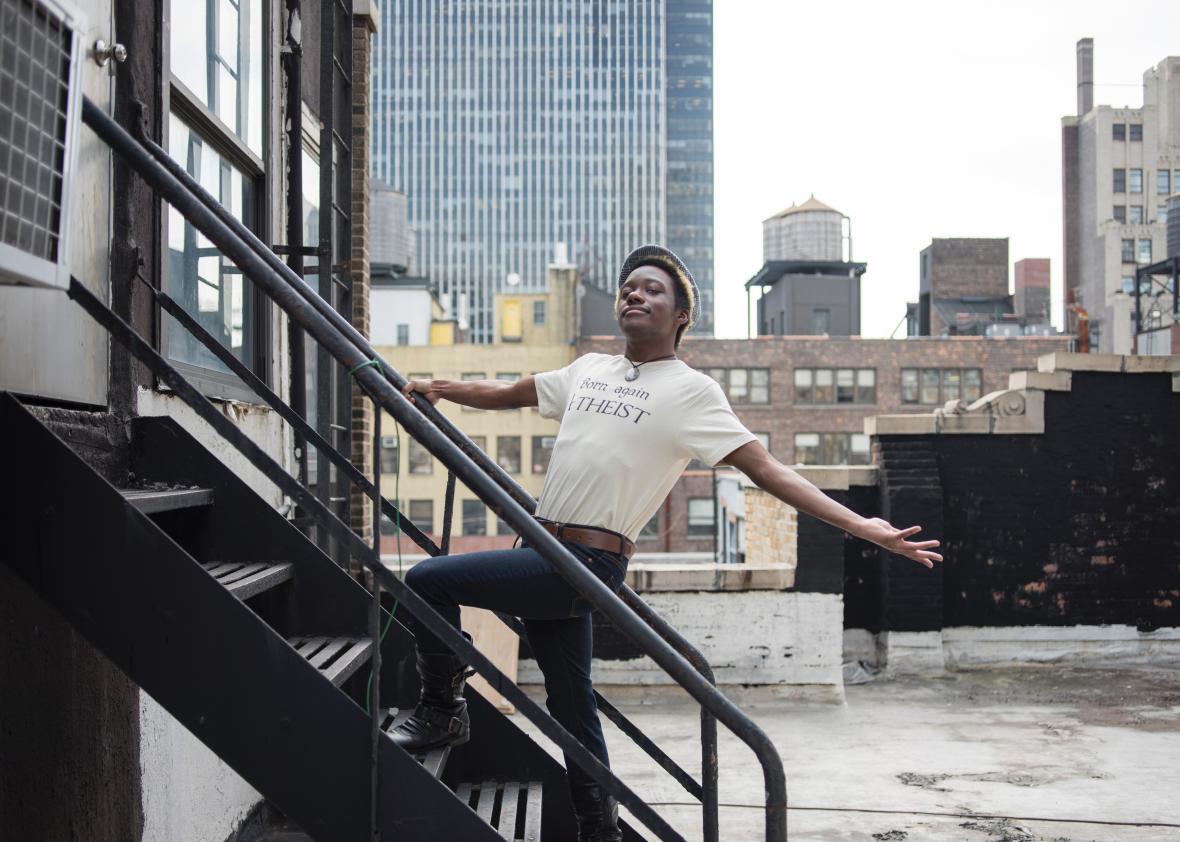 Both Kal and Angel relished the opportunity to help others and seemed to find relief and connection in doing so. When Kal had apartments between stints with his host family, he let other homeless young people stay with him—many of whom couldn't follow Deb and Steve's house rules. "It was like a halfway house, we called it. It was hard, it wasn't like we didn't struggle, too, but everyone had a place to sleep." Kal also helped to develop the first youth-oriented group at the Memphis Gay and Lesbian Community Center, GenQ, a resource that continues to bring together homeless LGBTQ young people along with college students from nearby campuses. Today Kal and Angel have steady work and housing, but both remain deeply engaged in thinking about homelessness, pushing for greater sensitivity and radically expanded resources.
Responses to homelessness have tended to be dictated by conventional ideas about what home is, and who belongs there. They will succeed by reimagining what home, family, and community can be. Activists, academics, and social workers can support and team up with grass-roots and youth-centered organizations. The Urban Institute, for example, recently teamed with the New York activist group Streetwise and Safe to produce groundbreaking reports on street youth, survival sex, and policing. For 12 years, Queers for Economic Justice, founded and led for nine years by social worker Joseph DeFilippis, and later led by Amber Hollibaugh, worked to raise understanding and advance research on economic disenfranchisement among LGBTQ people.* The organization closed in 2014, but it could be revived.
Change is reasonable and attainable. We need enough HUD funding to provide enough beds; more flexible, forgiving, and personalized guidelines and rules for governing shelter programs; and programming designed by and for young people. We need better federal- and state-funded local resources for anyone who needs to leave home. Rather than rushing young people to stop needing help, programs could offer additional models for ongoing support, such as the host home program so valuable to Kal's development; counseling and mediation for young people seeking independent, long-term group housing; and diverse educational bridge programs. We need LGBTQ students in high schools, colleges, and universities to join in activism and advocacy with their peers who are homeless. LGBTQ students can work to make their schools welcoming and accessible for LGBTQ homeless young people in tangible ways, opening doors and creating resources for community connection and leadership. Our goal should be a robust, sensitive, and coordinated community of support, the sort all young people need at certain moments.
Finding home and connection should not depend on being likable or lucky. Angel thought back with a sense of survivor guilt on the decision at the Larkin Street shelter to let them stay an extra month: "Forty beds does not suffice to answer the thousands of homeless people in San Francisco. Why did I get the bed and other people didn't? Other people who are homeless aren't experiencing the same amount of success that I have. And they have very similar stories." 
*Correction, Dec. 10, 2015: This post originally misstated that Amber Hollibaugh founded Queers for Economic Justice. It was founded and initially led by Joseph DeFilippis.