Good design can help make the world a better place. Here are 11 modest designs that we covered this year on the Eye that acted as a force for good in 2015.
A Cancer Survivor Designs the Cards She Wishes She'd Received From Friends and Family
A post about L.A.-based designer and cancer survivor Emily McDowell's greeting cards for cancer patients (above) was the most popular this year with Eye readers. The simply designed, emotionally direct Empathy Cards say the things she wanted to hear when she was ill to provide "better, more authentic ways to communicate about sickness and suffering" between patients and friends and loved ones touched by cancer, McDowell says.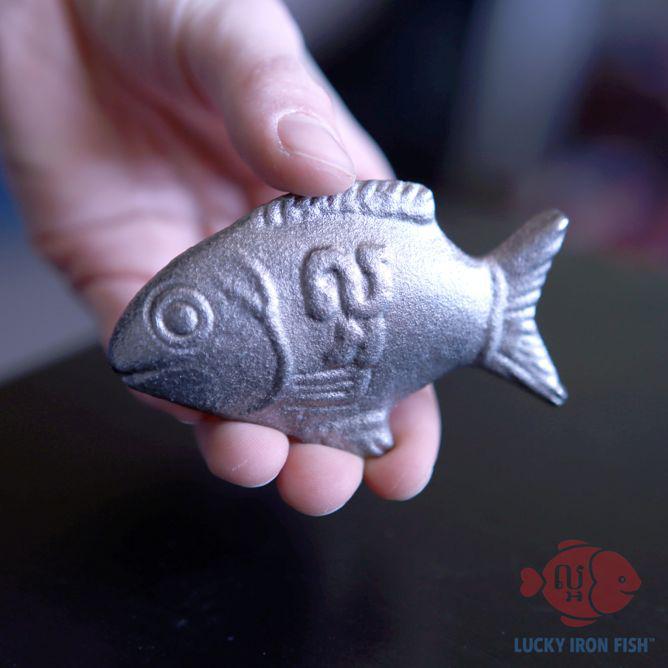 A Simple Iron Fish That Is Halving Cases of Anemia in Cambodia
The Lucky Iron Fish—this year's winner of the Grand Prix for product design at France's Cannes Lions International Festival of Creativity—might look like a souvenir shop tchotchke. But the small iron fish is actually a brilliant low-tech solution to prevent the health-destroying consequences of anemia.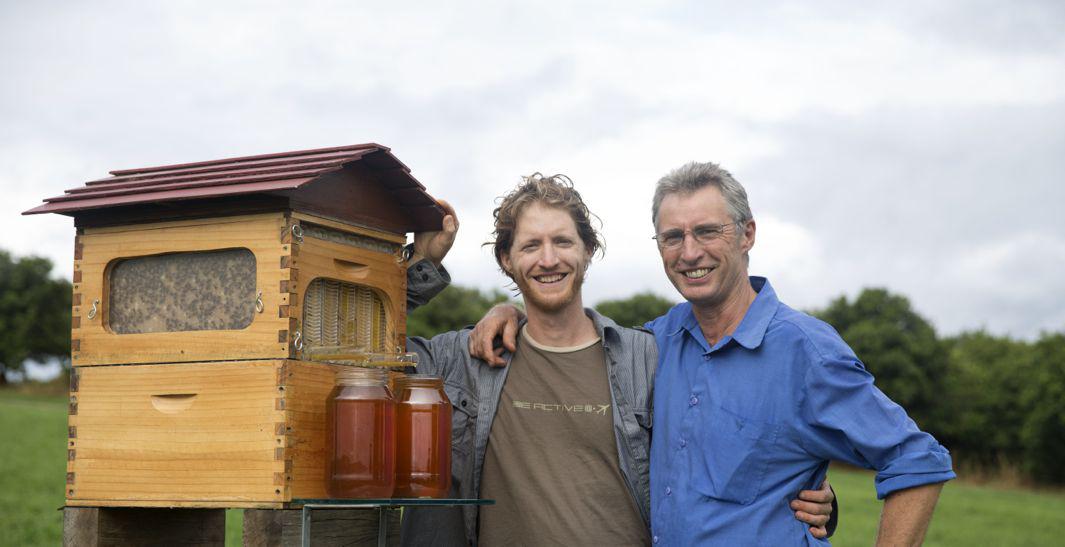 A Brilliant Beehive That Delivers Honey on Top Without Stressing Out the Bees
Cedar and Stuart Anderson, a father-and-son team of second- and third-generation beekeepers from Byron Bay, Australia, spent a decade redesigning the beehive to make extracting honey painless for both beekeepers and bees. Flow Hive—which raised nearly $12.5 million of crowdfunding support—is an innovative beekeeping system that provides honey on tap with no need to crack open and pull apart the hives. The Andersons say their invention marks the biggest shift in honey collection in more than 150 years, eliminating almost all required human labor and opens the potential for remotely activated or automated honey collection.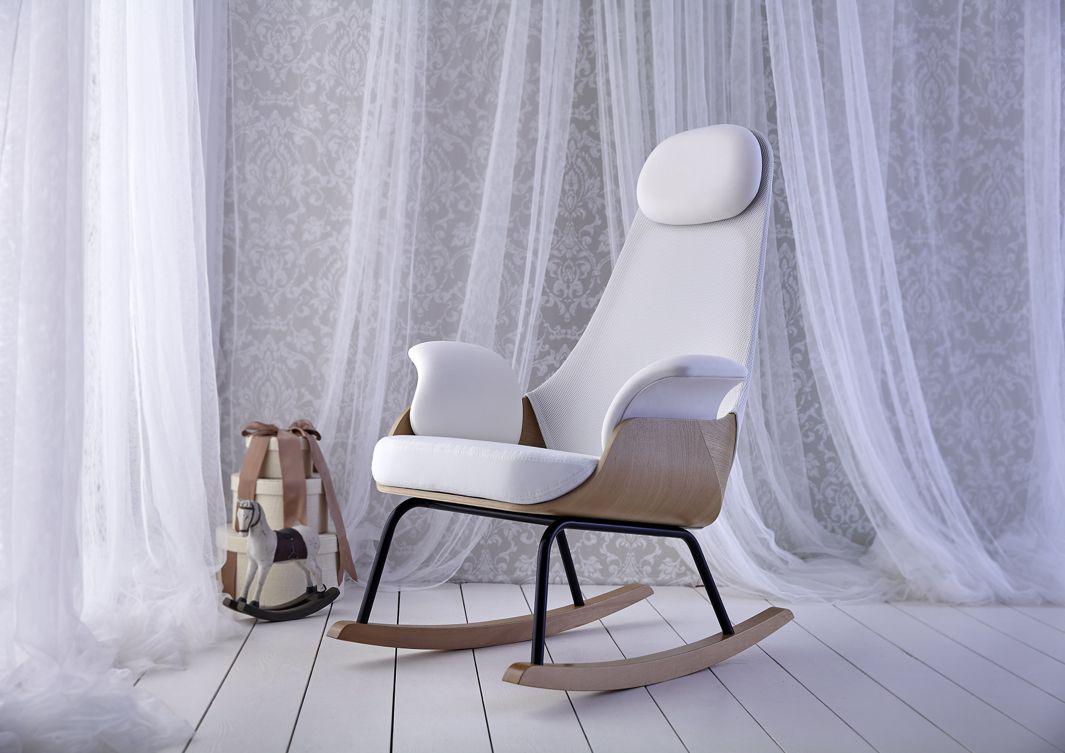 A Stylish, Ergonomic Rocking Chair Designed for Breast-Feeding Mothers
What is design for if not to help the cause of the world's life-giving mothers? Marcelo Alegre and Andrés Baldoví of Valencia, Spain–based Alegre Design created a series of furniture and objects for parents and young children. This stylish, modern, ergonomic rocking chair designed to make breast-feeding easier on both the eyes and the body for new mothers is called the Nana (a hard-working Spanish word that can mean nanny, baby-sitter, granny, mommy, lullaby, and wet nurse), which the designers describe as a long-overdue "evolution of the traditional rocking chair."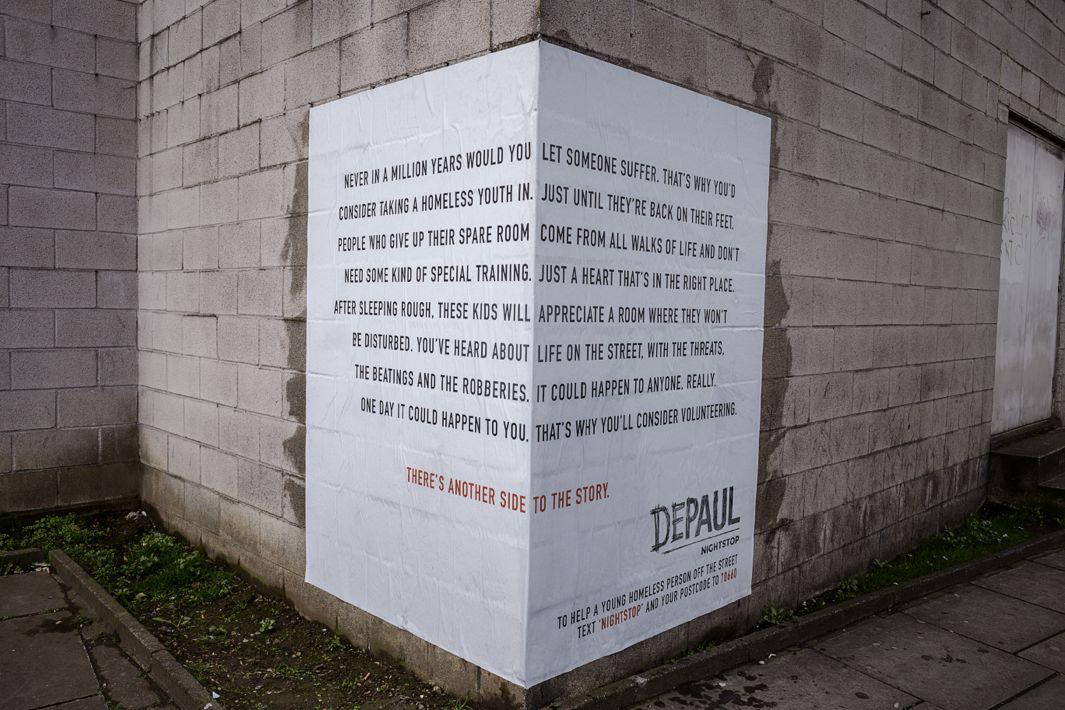 Fighting Homelessness With a Two-Sided Word Puzzle on the Streets of London
To promote its Nightstop program, in which volunteers offer homeless people ages 16 to 25 spare beds, homelessness charity Depaul UK launched a low-budget poster campaign created by Publicis London that used the architecture of buildings on London street corners to help win the hearts and minds of passersby. Viewed as a single page, the left side of the poster reads like a laundry list of preconceived ideas about the homeless. But stepping back to read the full text of both sides straight across changes the message, which includes a number to contact for those wanting to volunteer.
A Clever Campaign to Reduce Food Waste That Celebrates Ugly Vegetables and Fruits
Created by Paris agency Marcel Worldwide for France's third-largest supermarket chain, Intermarché, the Inglorious Fruits and Vegetables campaign sought to raise awareness of Europe's 100 million metric tons of wasted food every year. Using clean graphics and brightly lit photos that celebrate the imperfections of ugly carrots, grotesque apples, disfigured eggplants, ridiculous potatoes, hideous oranges, and unfortunate clementines, it won Design of the Year 2015 in the graphics category from London's Design Museum.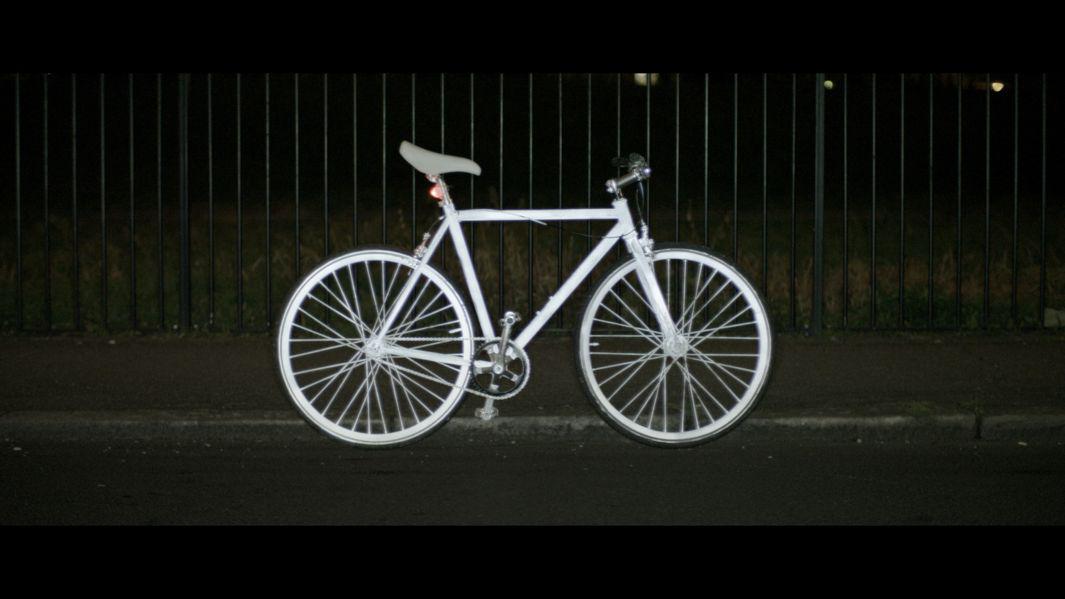 Brilliant Spray Paint From Volvo That Makes Bicycles Reflective for Safer Nighttime Rides
Swedish car company Volvo developed a product designed to help nighttime cyclists defend themselves against cars with Life Paint. This spray-on reflective paint developed by Grey London in collaboration with reflective paint makers Albedo100 uses special adhesives that are invisible in daylight but light up after dark in the glare of automobile headlights to increase the safety of nighttime riders. The paint is currently available at "most Volvo dealers," according to the company website.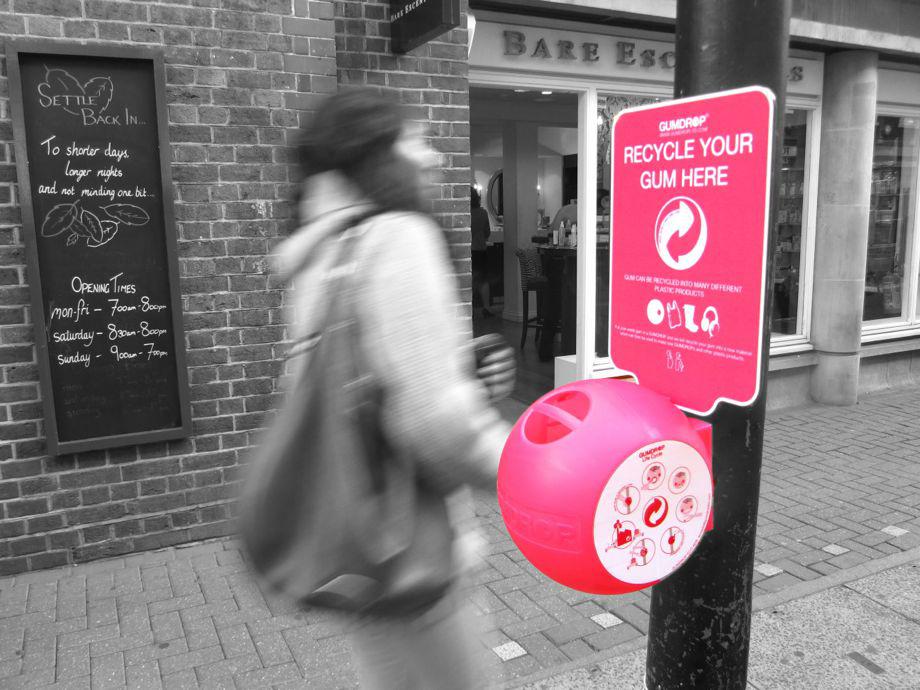 Dedicated Chewing Gum Recycling Bins Help Keep City Streets Clean
Designed to resemble strawberry-flavored bubble gum bubbles, Gumdrops are recycling bins for used chewing gum that have been popping up on the streets of London this year. British product designer Anna Bullus developed the product to get some of the world's 560,000 tons of annually chewed gum off city streets. Gum deposited into one of the bright pink bubbles is sent back to the company via UPS's carbon-neutral shipping service, where it is then processed and used to make more Gumdrops, which are subsequently deployed to collect more gum.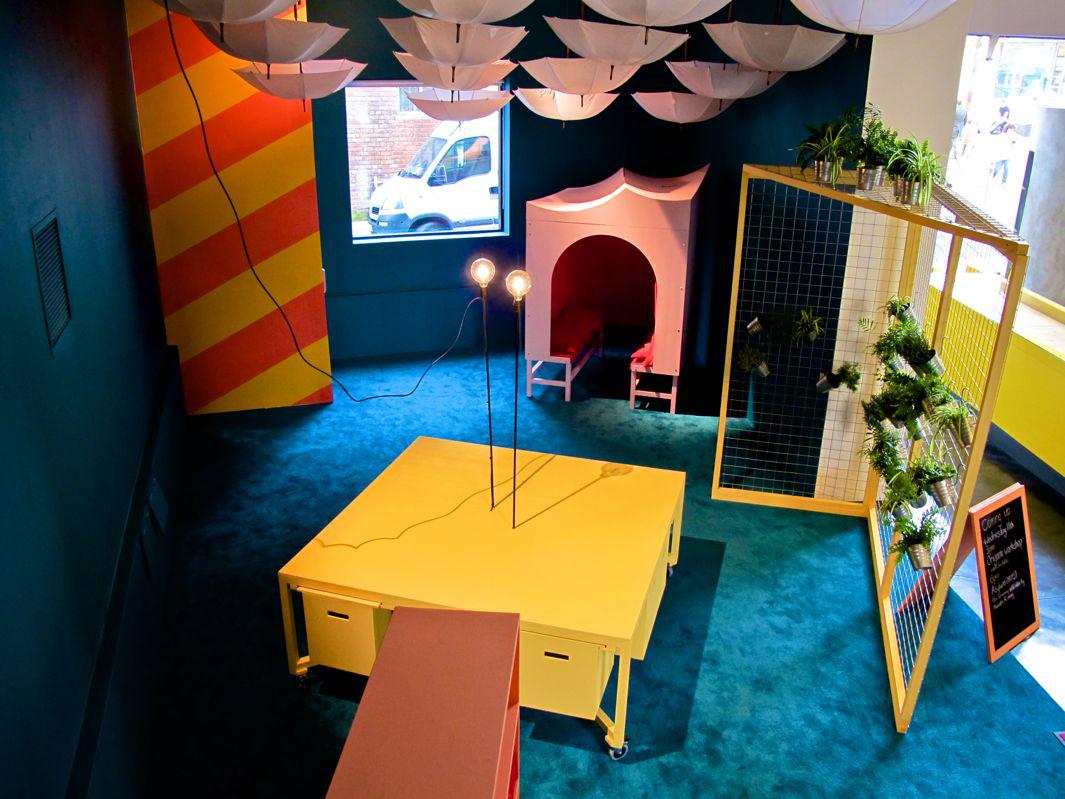 A Psychiatric Ward Prototype Designed by Patients to Help Them Heal
British artist and activist James Leadbitter (aka "the vacuum cleaner") has endured stays in many public hospital psychiatric wards during his long struggle with mental illness. Convinced that psychiatric wards' bland, bad design directly affects patients like himself, Leadbitter and collaborator Hannah Hull spent months conducting workshops around the U.K. to crowdsource ideas from more than 300 patients, psychiatrists, architects, and designers on how to build visually appealing, patient-centered spaces in place of grim and institutional settings. The prototype for "Madlove: A Designer Asylum" was built with help from architectural designer James Christian and Benjamin Koslowski, a designer and Ph.D. researcher at London's Royal College of Art. Leadbitter called it "a playful and exciting space for redesigning madness, a utopian attempt at what a mental health hospital could be like."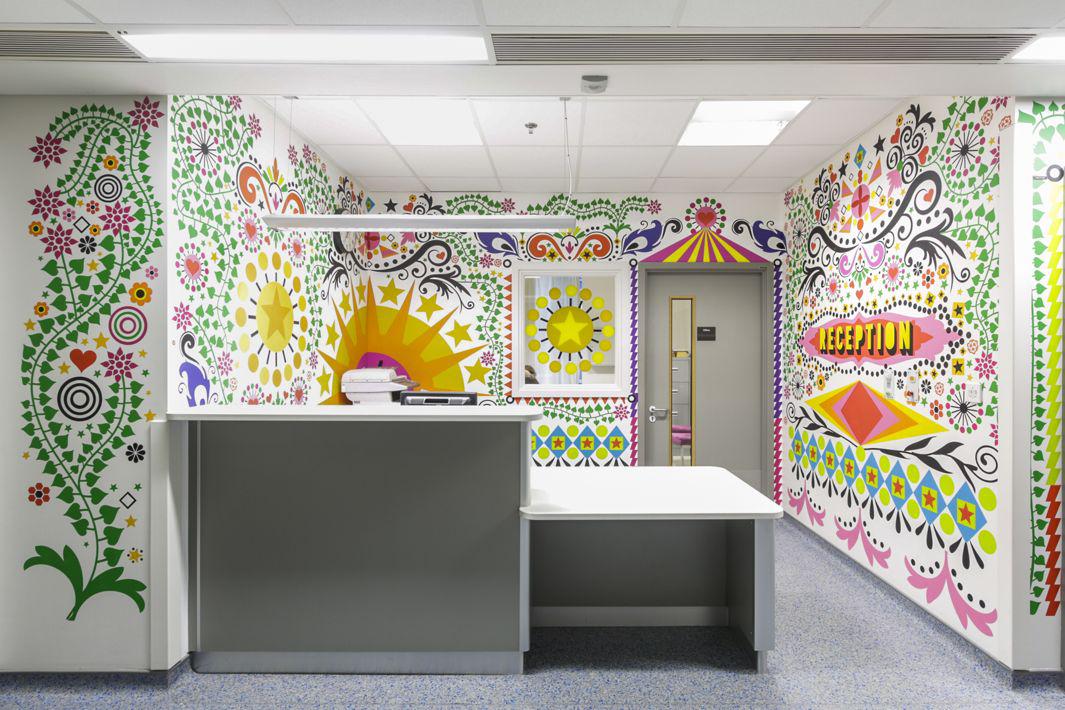 A London Childrens Hospital Recruits Designers to Spruce Up the Pediatrics Wards
The pediatric wards of the U.K.'s Royal London Hospital spent the past two years inviting designers to inject cheerful, life-affirming, brightly colored art and design into the institution's pediatrics wards to help distract sick children and create a more healing environment. They partnered with Vital Arts, the arts organization for Barts Health NHS Trust, a charitably funded program to improve the well-being of patients and hospital staff.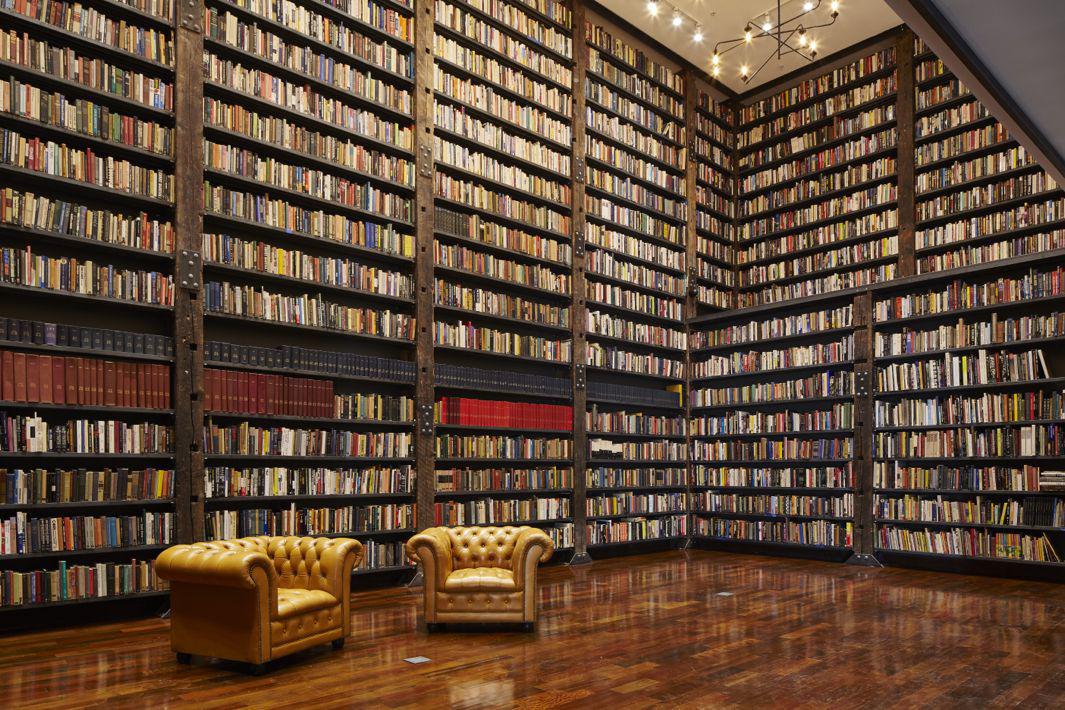 A Chicago Artist Buys a Dilapidated South Side Bank for $1 and Turns It Into a Cultural Beacon in a Troubled Neighborhood
Rebuild Foundation's Stony Island Arts Bank is a formerly dilapidated 1920s savings and loan building turned cultural center on the South Side of Chicago created by Theaster Gates, an artist, urban planner and director at the University of Chicago's Arts and Public Life who believes in a culturally driven approach to urban redevelopment. The gorgeously renovated 17,000-square-foot former bank at 68th Street and Stony Island Avenue on Chicago's South Side has been transformed into a contemporary art gallery, media archive, library, and community center that will host exhibitions and artist and scholar residencies.