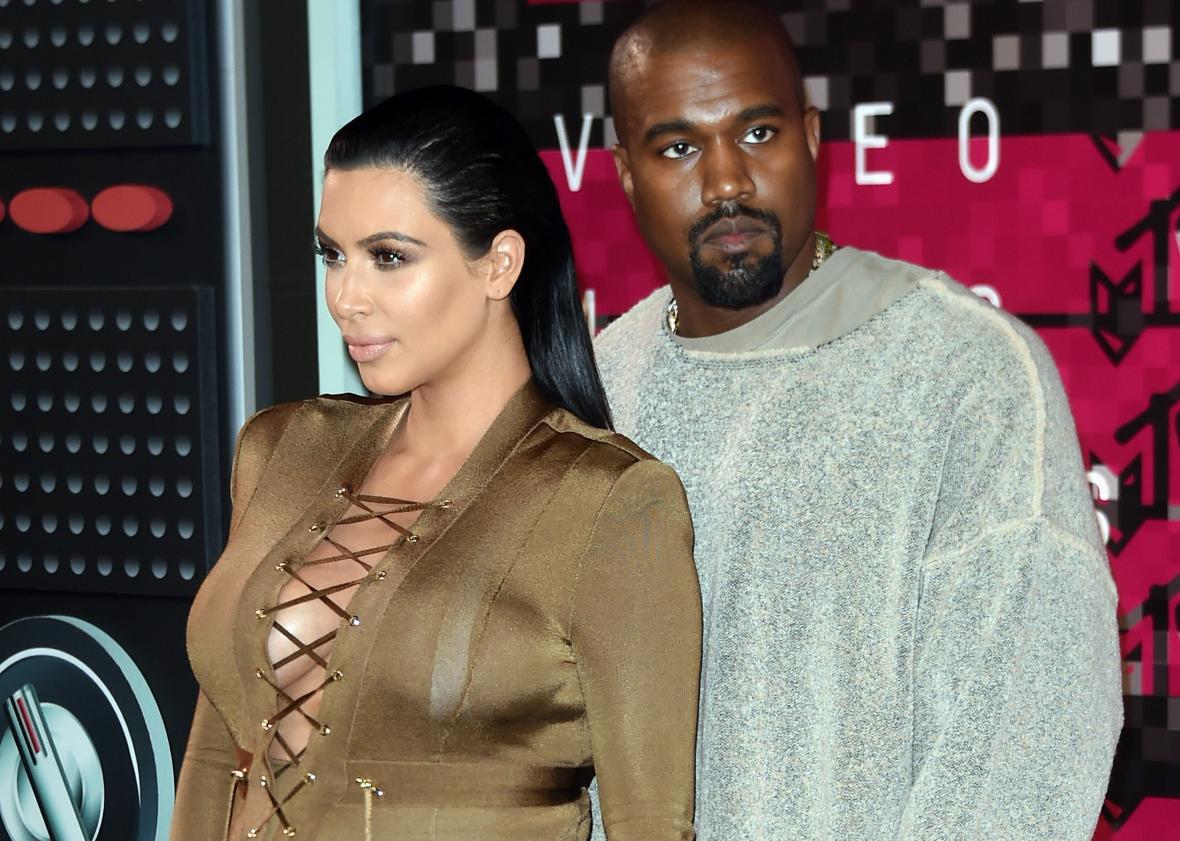 Hallelujah, glory be! The second holy offspring of Kim Kardashian West and Kanye West has been visited upon the earth, and he is Saint.
It's a fitting moniker for the spawn of the best-known ego in American music and a reality-TV star whose immaculate celebrity seems to have risen of its own miraculous accord. One would imagine that the proximity of Saint West's birthday to Christmas was not lost on his parents, whose own self-adulation lacks any trace of irony. With the eyes of a nation upon the coming of Saint, and all the pressure that entails for baby-naming, Kardashian and West had to come up with an unimpeachable title for their newest little one. They have succeeded.
Lucky Saint: In addition to all the privileges of riches and fame he's inherited by birth, he is free to eschew the traditional honorifics of Ms. or Mr., as well as the increasingly accepted gender-neutral Mx., in favor of the tailor-made St., claimable by few other babies of his generation, though that number is sure to spike after today (just 32 male babies born in the U.S. in 2014 were named Saint). And he and sister North West already have the makings of a cute set of sibling tattoos with their initials on a compass rose. (Just a thought.)
Saint's name sets him up for a lifetime of blessings: starting a gospel choir with St. Vincent, inserting his name into songs like "Ain't Too Proud to Beg" and "Ain't Misbehavin'," becoming an actual saint just for laughs. And if he ever decides to shun the surreal life of celebrity for a humble existence among the rest of us sinners, he can always switch over to his boring-but-meaningful middle name: Robert.
---