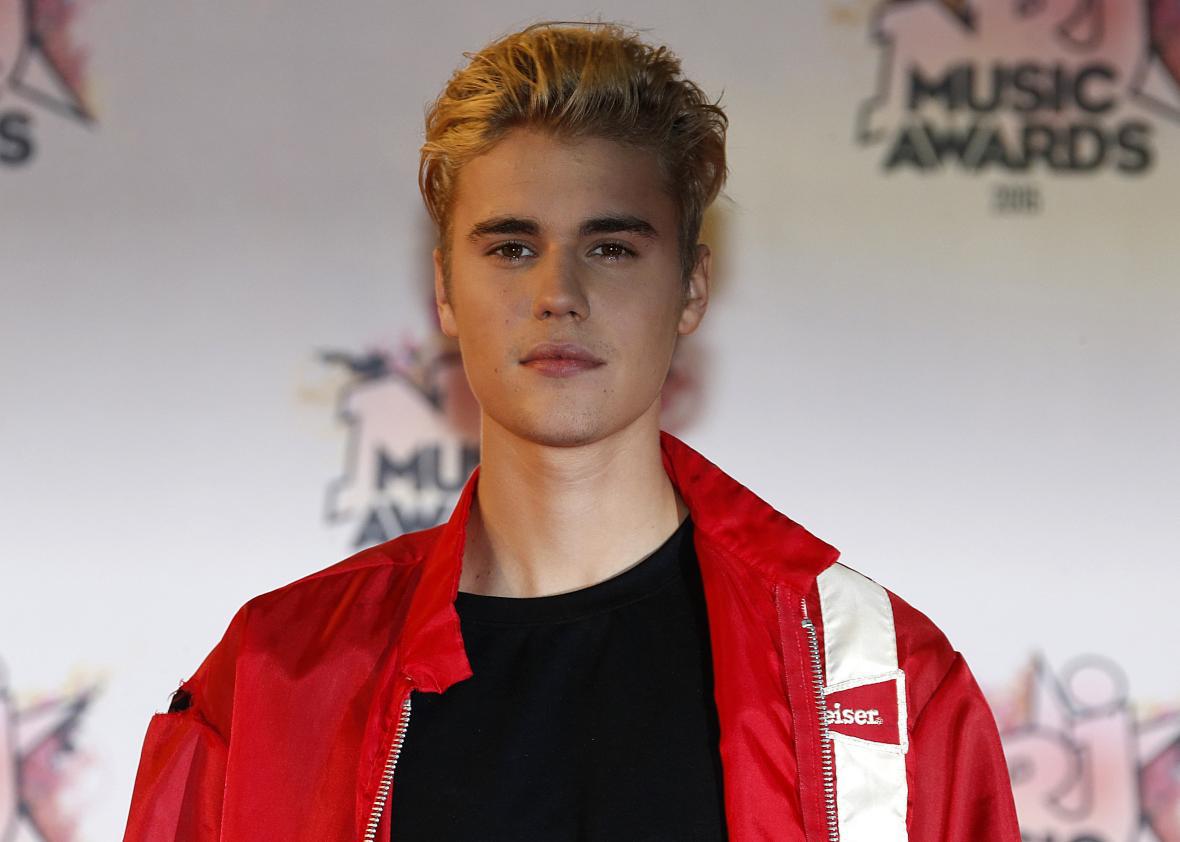 Poor Justin Bieber—after all his hard, fruitful work turning his image around from drunk-driving child star to well-endowed pop music phenom, a full one-fifth of his U.K. fans still don't want to admit they like him.
According to a new poll from Ticketbis, a ticketing site for concerts and sports events, Bieber's fanbase has increased by 10 percent in the U.K. over the past two years, with the fastest growth among the 18 to 30-year-old demographic. But 21 percent of people who admitted on the survey to liking Bieber say they don't want anyone to know.
I've bellowed my love for Bieber as both a person and a musician from the rooftops of the Internet—recent Instagram creeping notwithstanding, he seems like a truly repentant, self-aware dude—so it's hard for me to imagine why there are so many Beliebers on the down low. We live in an era that has long embraced low-brow, easily digestible culture as legitimate entertainment and artistic statements; Bieber's music, once ghettoized in the teen-girl genre, has achieved mainstream success in all kinds of social circles.
Bieber's self-love has given us material for one of the queerest, sexiest, funniest Saturday Night Live spoofs in the history of the show. He once altruistically advised a fan, who threatened to rip her arms off if he didn't follow her on Twitter, to "keep those arms on." His music is so fresh, he broke a goddamn Beatles record for having 17 songs on the Billboard Hot 100 at once. The least we can do is belieb.
---