Here is a short roundup of some of the most stunning, nutty, and otherwise shocking designs covered on the Eye that took the world by surprise in 2015.  
A Jaw-Dropping Concept House Built Into the Side of a Cliff in Greece
Casa Brutale (above), from architects Laertis-Antonios Ando Vassiliou and Pantelis Kampouropoulos of Greek firm Open Platform for Architecture, is a conceptual fantasy vacation house embedded into a cliff overlooking the Aegean Sea. It's reminiscent of a James Bond movie set location, a compelling if inherently macho take on the archetype of a seaside crashpad with its design that etches a permanent scar into the face of a cliff.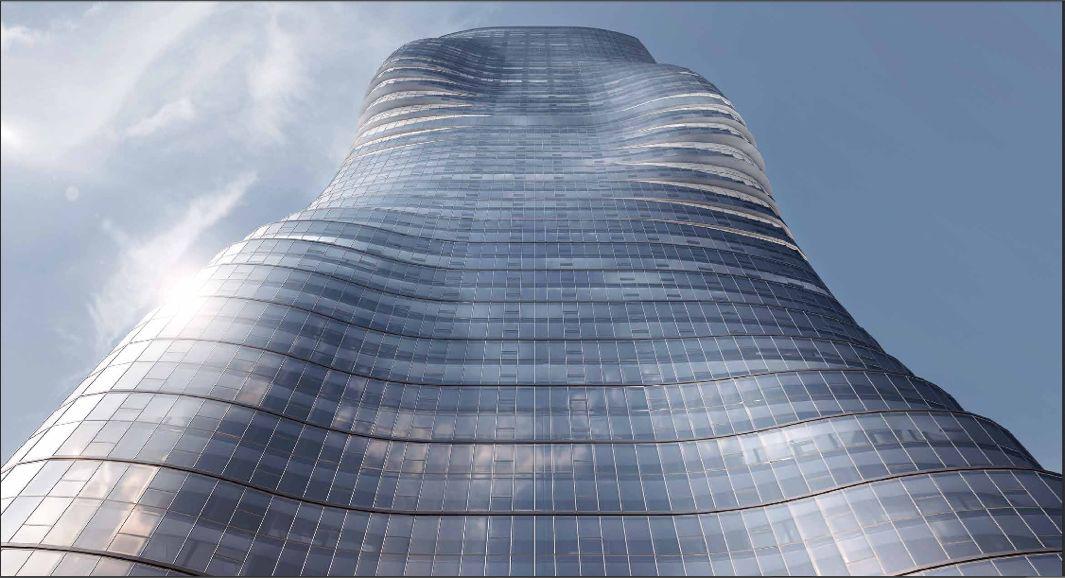 A Curvy Skyscraper Inspired by Beyoncé in Australia
Australian architecture firm Elenberg Fraser has designed a 68-story mixed-use skyscraper in Melbourne whose curvaceous form is inspired by the undulating curves of the fabric-wrapped dancing bodies in Beyoncé's music video "Ghost." But the silhouette of the future Premier Tower at 134 Spencer St. isn't purely aesthetic, according to the architects, who say that the complex vertical cantilever form is "actually the most effective way to redistribute the building's mass, giving the best results in terms of structural dispersion, frequency oscillation and wind requirements."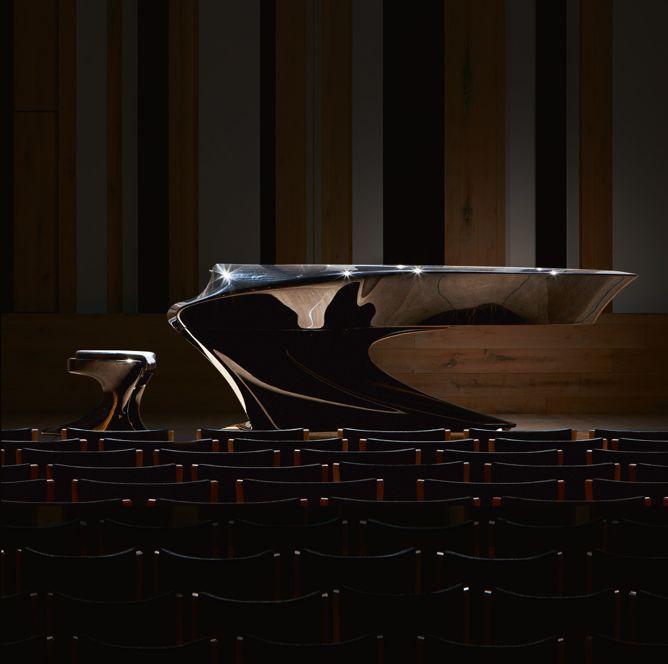 The Classical Piano Gets a Radical Makeover
This year Hungarian pianist Gergely Bogányi unveiled a radical redesign of the grand piano, a project he initiated in order to make it sound the way he heard it in his head. Bogányi and a team of designers and engineers spent more than a decade rethinking the piano's 18,000 parts from the inside out. The piano was produced by Louis Renner, a world-renowned German company that specializes in making piano actions and hammerheads.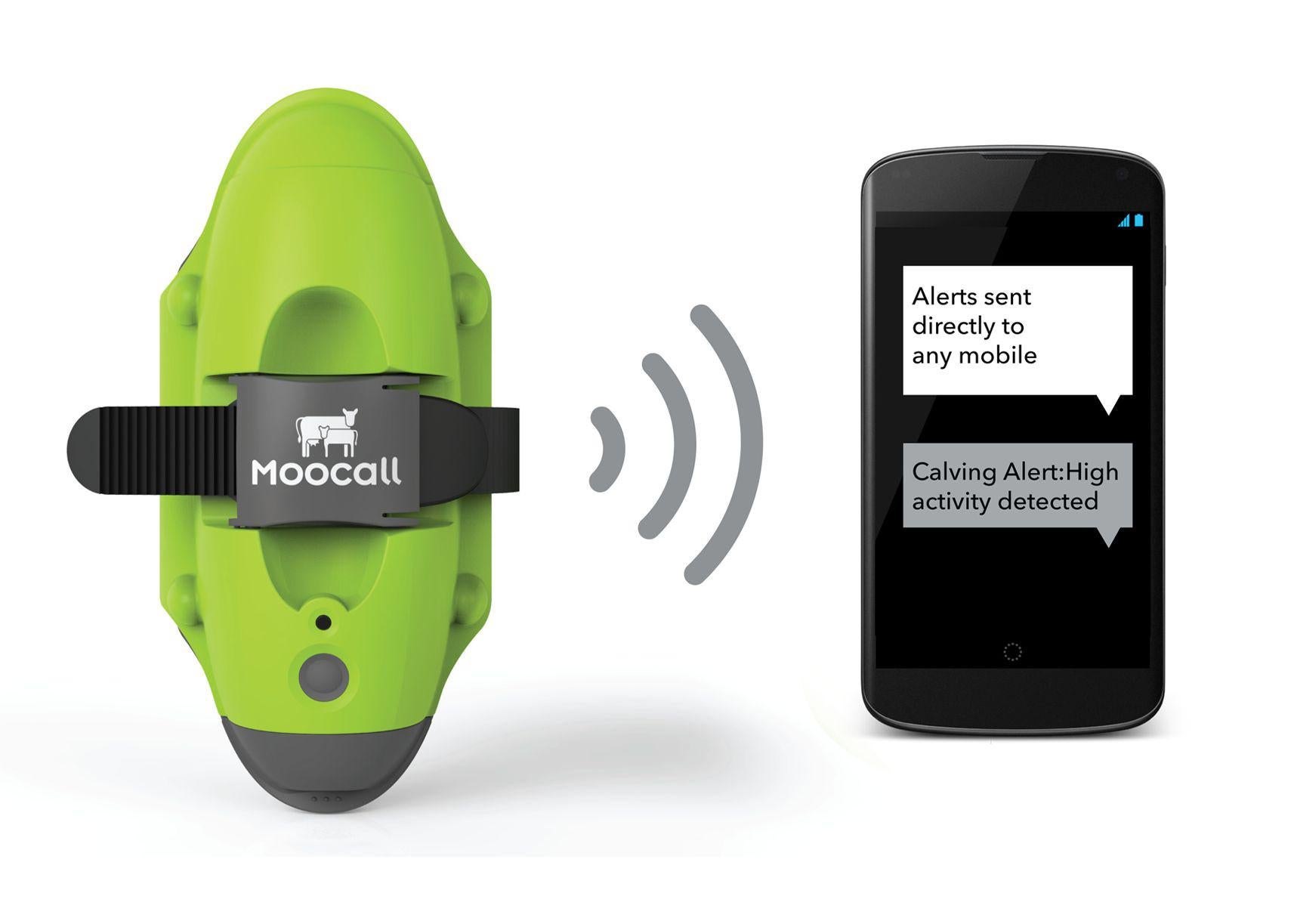 A Text Alert System for Pregnant Cows
One of the surprising nominees for Design of the Year 2015 from London's Design Museum was the Moocall, an Irish birth-monitoring gadget that alerts farmers when cows are in labor. Moocall noninvasively hooks onto the tail of a pregnant cow (unlike more invasive cow birthing monitors) and sends a text message to the farmer when the cow's about an hour away from giving birth. Dreamed up by farmer Niall Austin, Moocall was designed to free farmers from keeping vigil over pregnant cows and to help increase live births and farm profitability. Since awards like Design of the Year can seem as reductive and subjective as the Oscars, it was refreshing to see a prominent design institution highlight a solution to a specialized problem that's otherwise invisible to the public, despite having a far-reaching impact on the farmers of the world.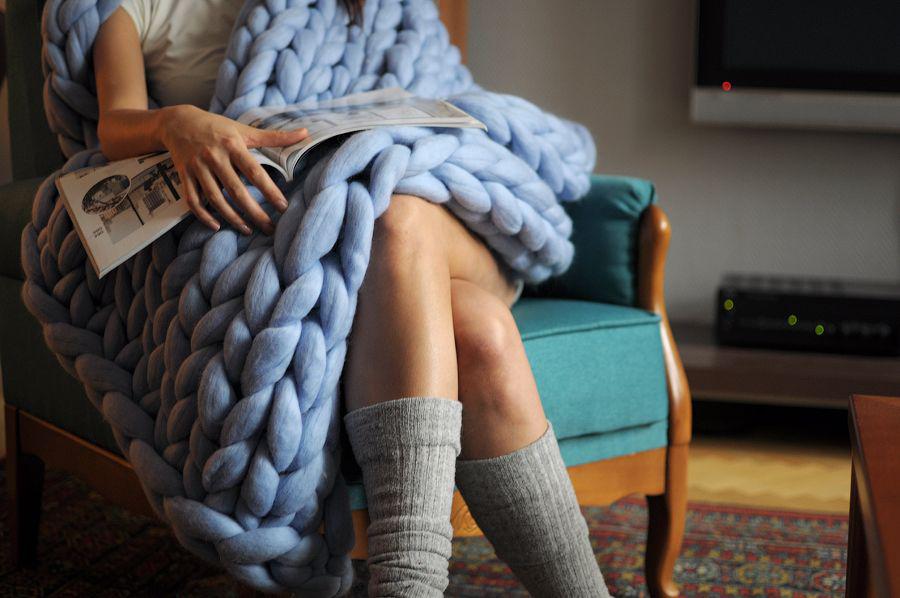 Cartoonishly Chunky Blankets Knit With Bare Hands
Kiev, Ukraine–based Anna Marinenko didn't invent the chunky-knit blanket, but her Instagram-worthy creations, made under the name Ohhio, were inspired by the creativity that is often sparked in the face of constraints. When Marinenko found herself confronted with a skein of gigantically thick wool last year but without a pair of knitting needles up to the task, she started knitting with her bare hands, resulting in a gigantic 3-inch-thick stitch that pushed the idea of an oversized knit to the extreme.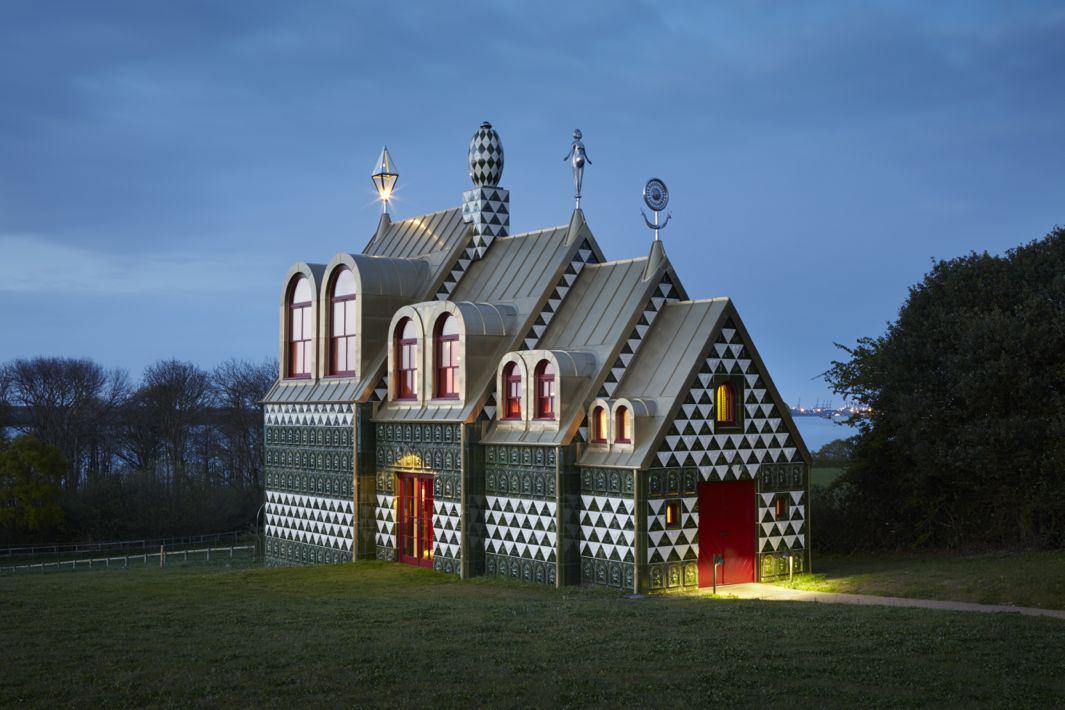 An Eccentric U.K. Vacation Home That Is a Shrine to a Fictional Saint
The latest project from U.K.-based Living Architecture, an organization founded by writer Alain de Botton that commissions leading architects to design out-of-the-ordinary affordably priced holiday rentals in the U.K., is the House for Essex, a collaboration between FAT Architecture and award-winning, cross-dressing English artist Grayson Perry. Located in Wrabness near the Essex coast, the House for Essex is inspired by medieval Stave churches, arts and crafts houses, and English baroque architecture. Designed to be a landmark in the tradition of a pilgrimage chapel, the structure is dedicated to a fictional, secular saint named Julie Cope. The house is both a vacation rental and a permanent gallery for a series of specially commissioned works by Perry, including handmade ceramic pots and tapestries depicting Cope's imagined life.
Perry described the project as "a golden chance to realise a long held ambition to build a secular chapel," calling the design "bonkers yet dignified" and "a total art work, a fiction in which you can live, a digital age shrine" as well as an homage to his and Holland's home county.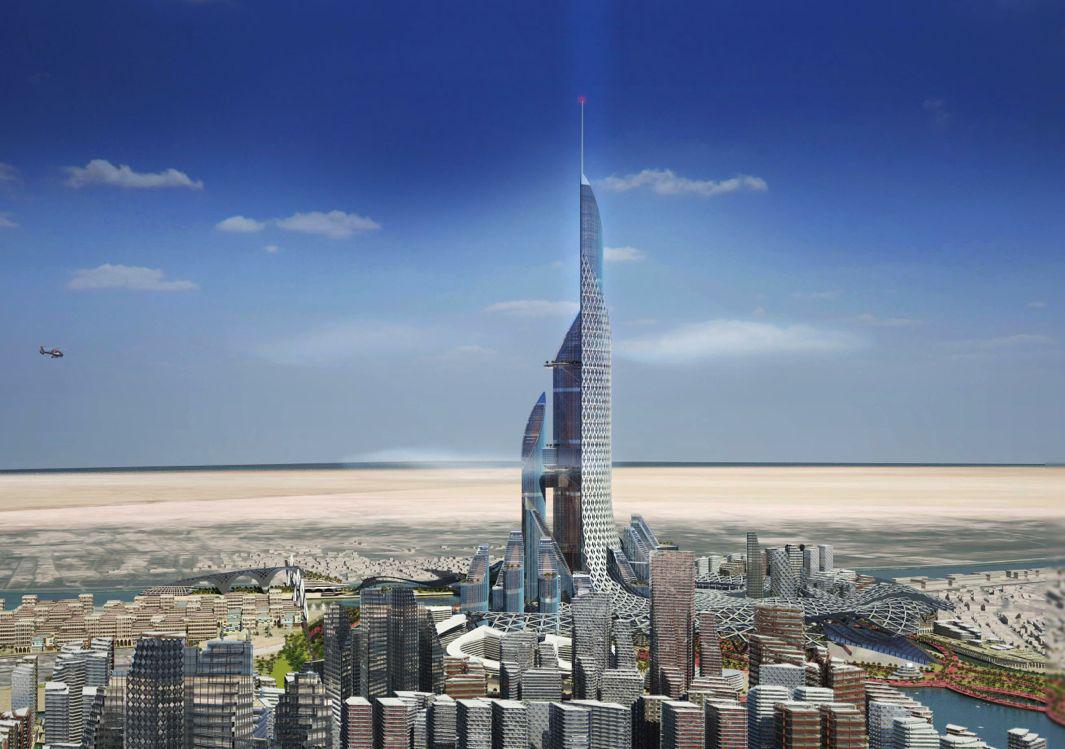 The Surprising Location of the Newest Contender for the World's Tallest Building
This year the ongoing race for the world's tallest building had a surprising new contender. Architecture firm AMBS unveiled a proposal for an ambitious new vertical city in southern Iraq's Basra province that if built would soar up to 241 stories and 3,780 feet tall.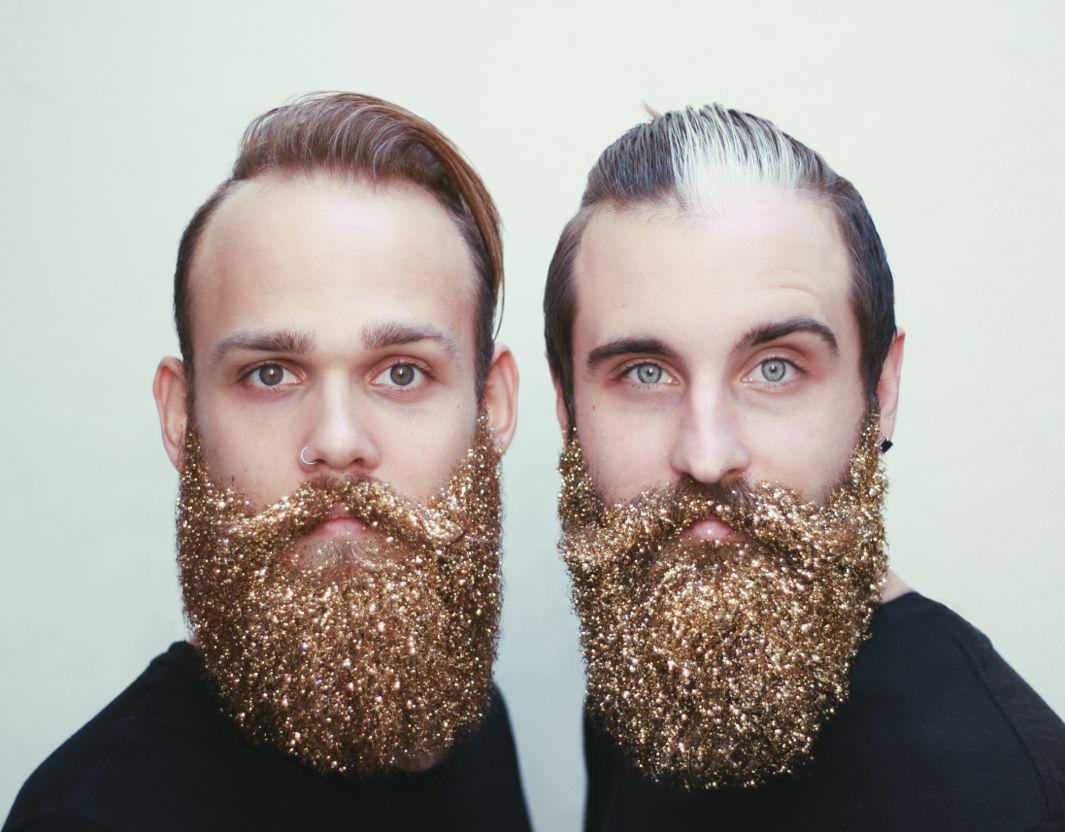 The lengths to which hipsters will sacrifice getting laid to find fresh ways to jazz up their ironic facial hair never ceases to amaze.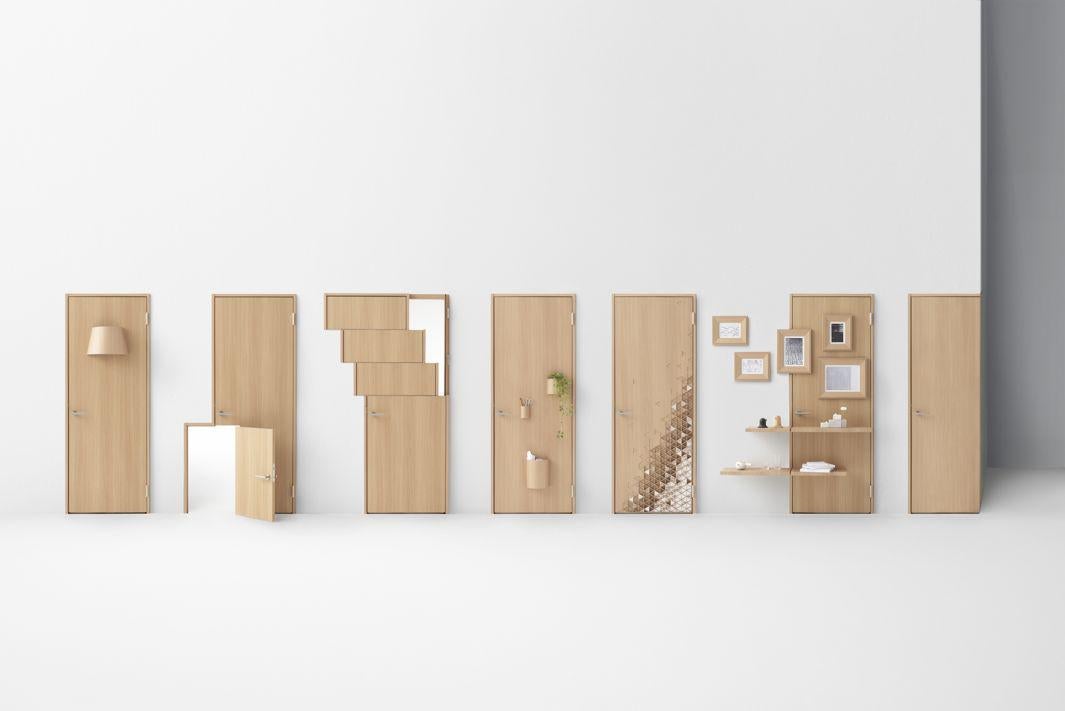 Seven Innovative Riffs on the Common Household Door
Prolific, innovative, always surprising, award-winning Japanese design firm Nendo have a way of reinventing the everyday, offering fresh perspectives on things you didn't think needed a redesign. To celebrate its 70th anniversary, Japanese furniture manufacturer Abe Kogyo invited Oki Sato of Nendo to do a riff on the standard interior door. Sato used a basic door design as a point of departure for a series of fun, mostly simple alterations that add embellishment and dimension, reveal new geometries, and challenge our default instincts about door placement.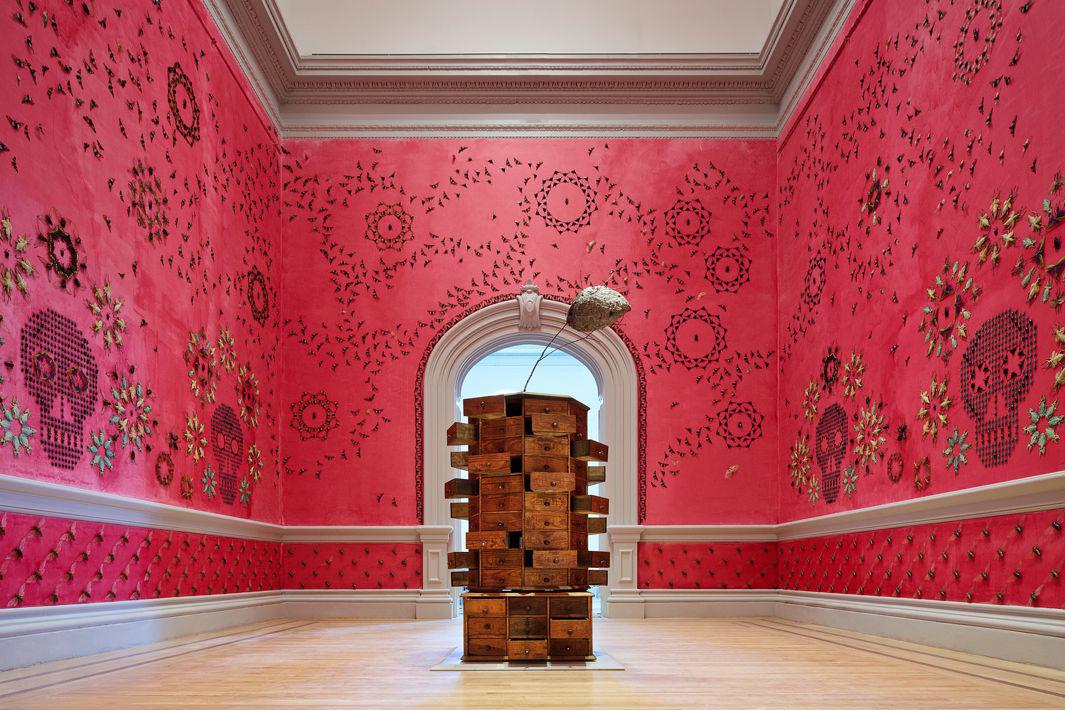 Insect Wallpaper at the Smithsonian
Jennifer Angus, a professor of apparel and textile design at the University of Wisconsin–Madison, uses real dried insects to create patterns that mimic fabric and wallpaper.
Her most recent installation is trompe l'oeil wallpaper for a shocking pink-walled room at the Smithsonian's Renwick Gallery in Washington that uses approximately 5,000 weevils, green stag beetles, cicadas, and other insects to create an intricate pattern whose surprising source material is revealed only in close-up. The wallpaper is on view until July 10 as part of "Wonder," one of the inaugural reopening exhibitions for the Renwick Gallery—the first building in the United States built expressly as an art museum in the 1800s—that reopened in November after two years of renovations.