Artist Jane Kim has just completed painting a 3,000-square-foot mural on the wall of the Cornell Lab of Ornithology Visitor Center in Ithaca, New York, that depicts the evolution of birds.
The mural features winged representatives from each of the world's 243 families of modern birds, painted to scale on a massive world map on the 70-foot by 40-foot wall. As well as birds, which evolved 150 million years ago, it also includes 27 dinosaurs and prehistoric beasts that are ancestors of birds. The mural's species range from tiny 5-inch marvellous spatuletail hummingbirds to a 30-foot Yutyrannus.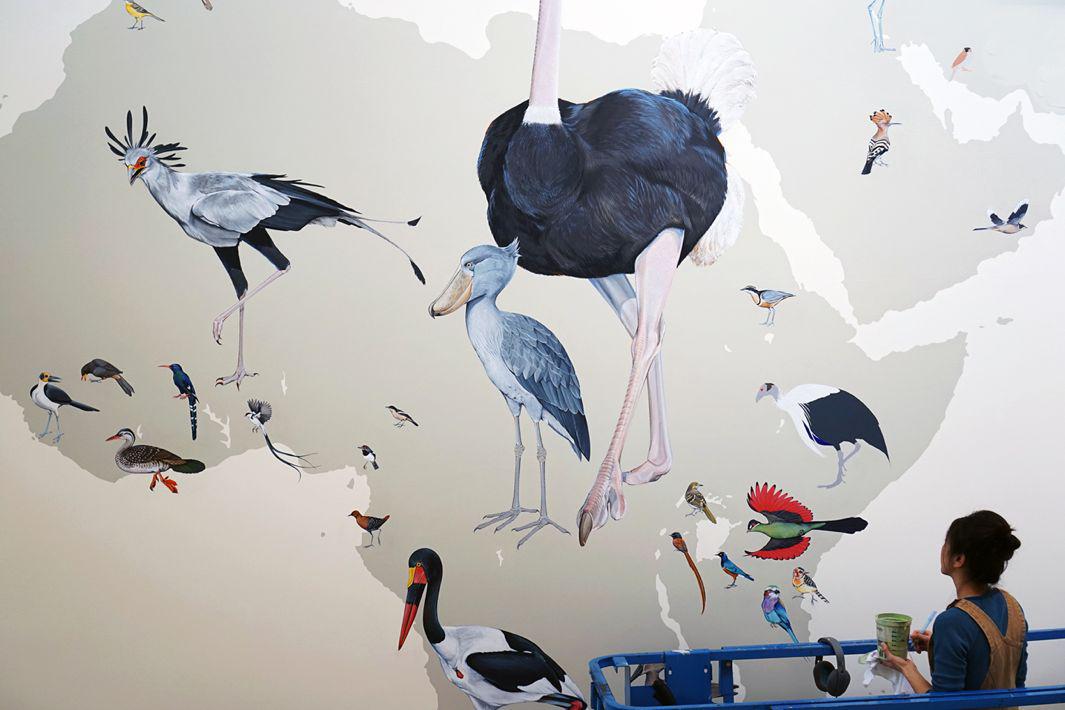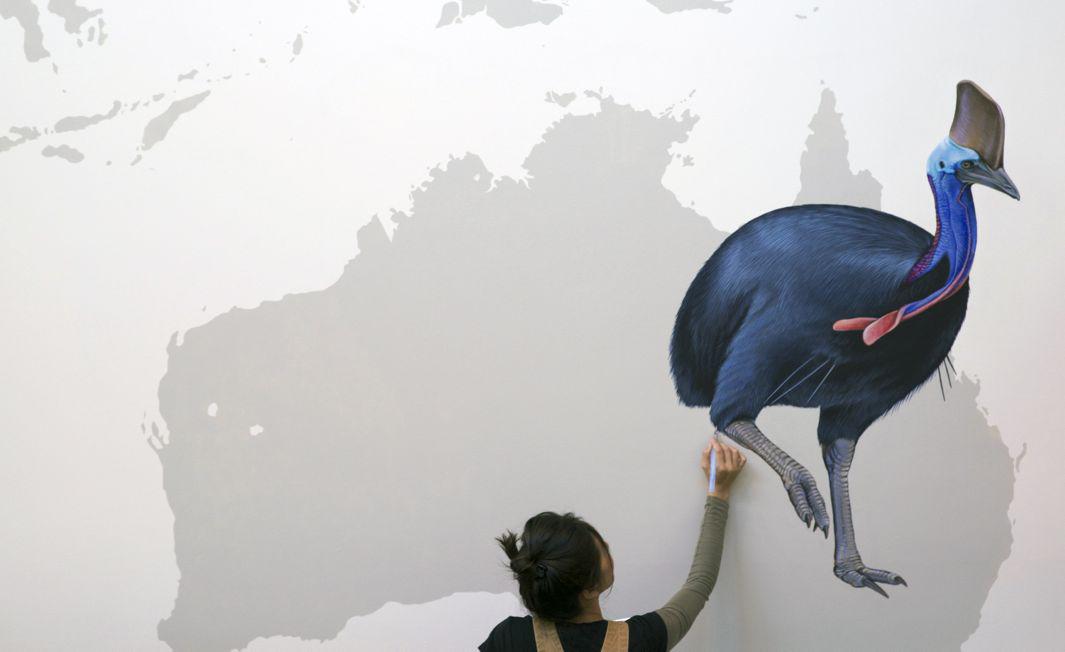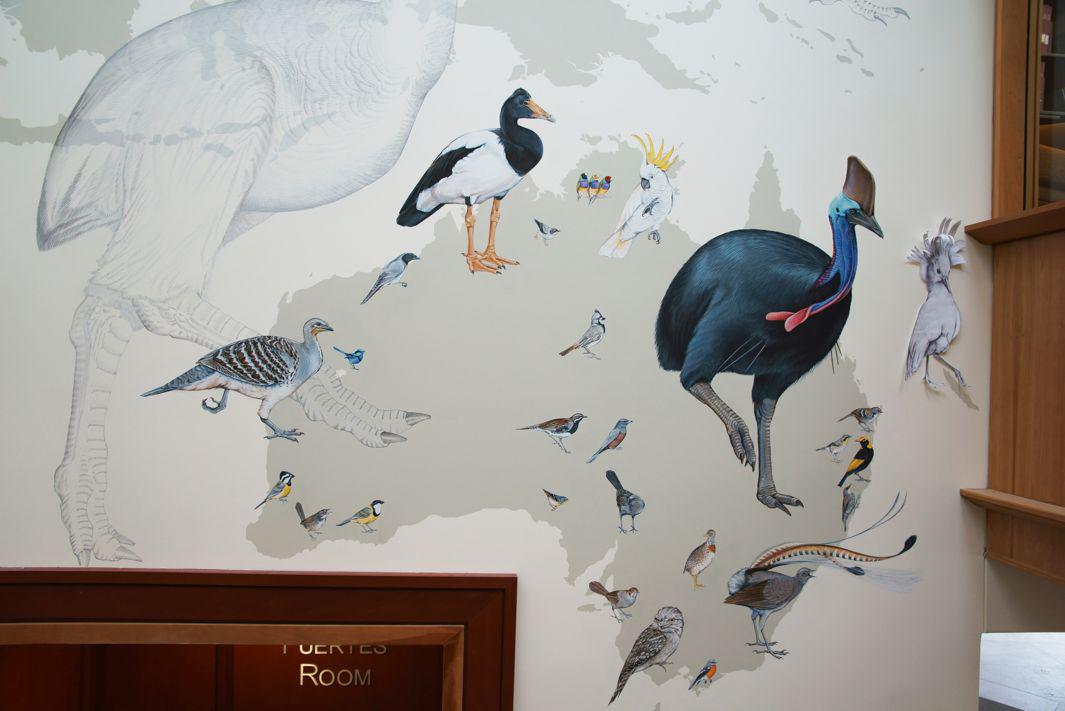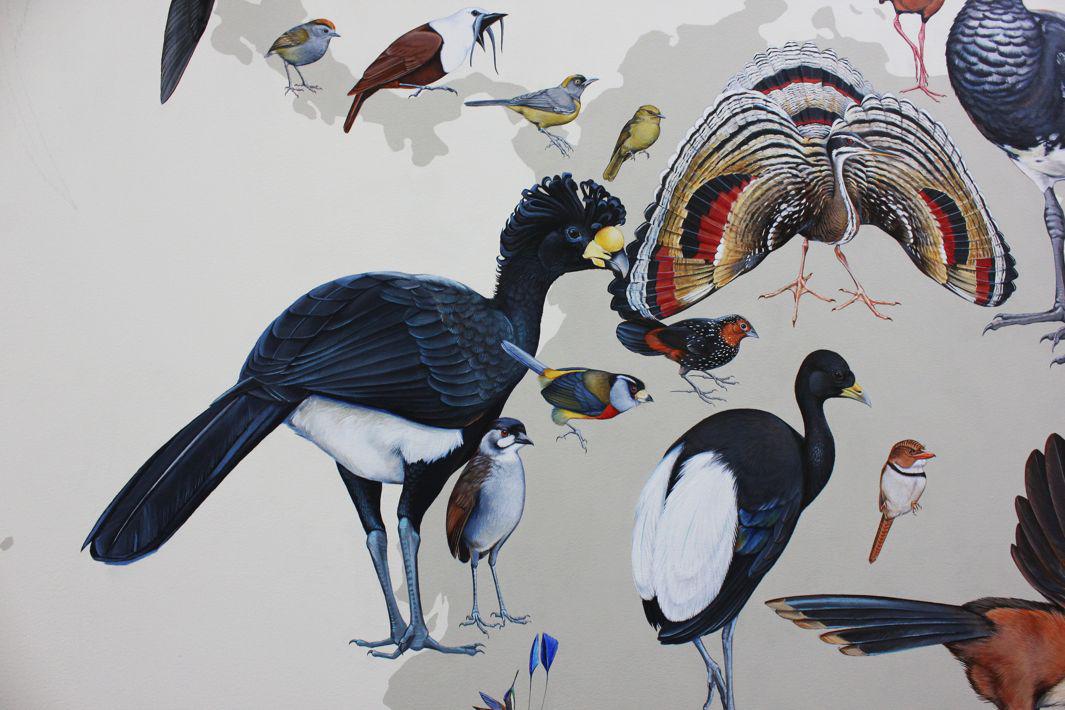 This Wall of Birds (whose official title is "From So Simple a Beginning: Celebrating the Evolution and Diversity of Birds") is a commission to mark the 100-year anniversary of the Cornell Lab, one of the world's leading ornithological institutes founded in 1915, where Kim worked as an intern in its scientific illustration program in 2011.
Kim, the founder of Ink Dwell studio (whose mission is "to inspire people to love and protect the Earth one work of art at a time"), and a team of seven helpers needed two and a half years to complete the piece, including 16 months on site. The artist claims the mural is the only one that depicts every bird family on Earth in one space.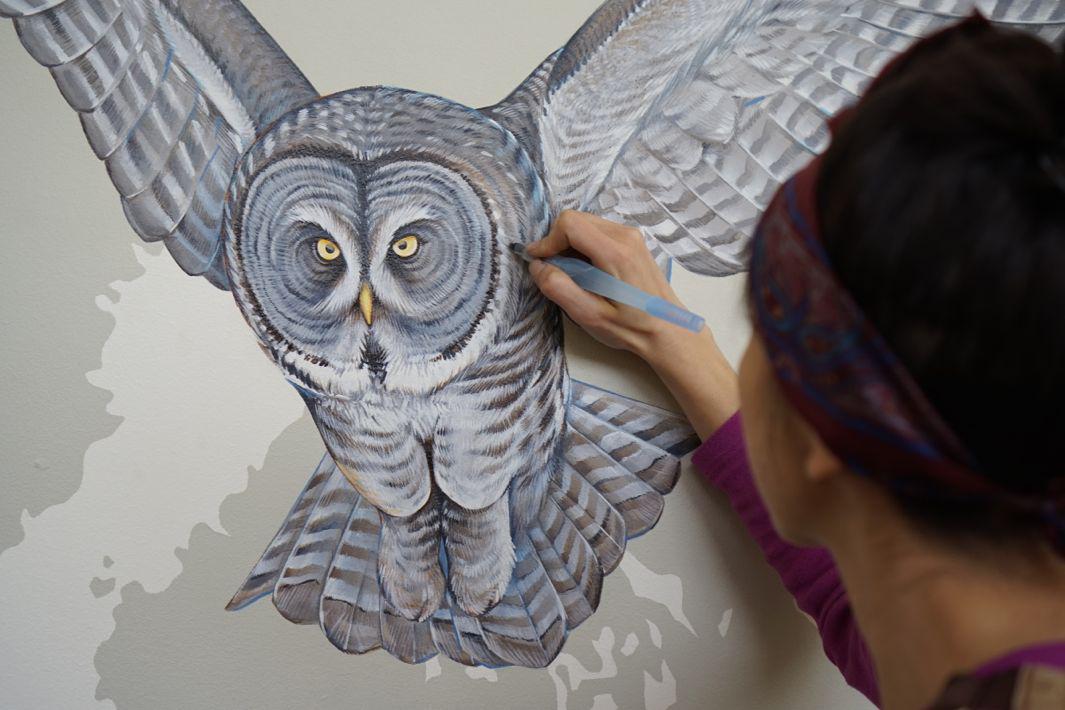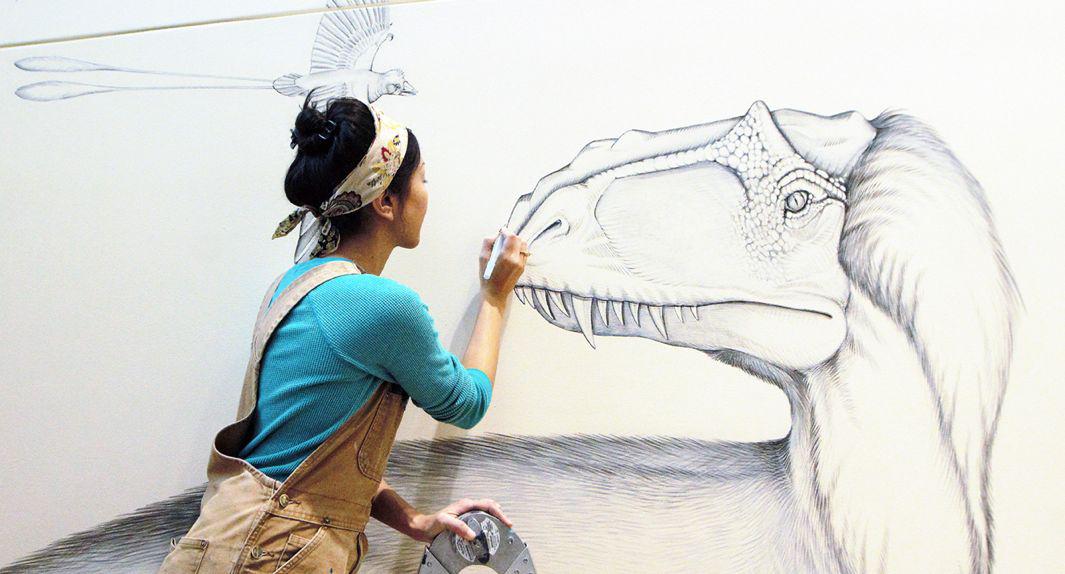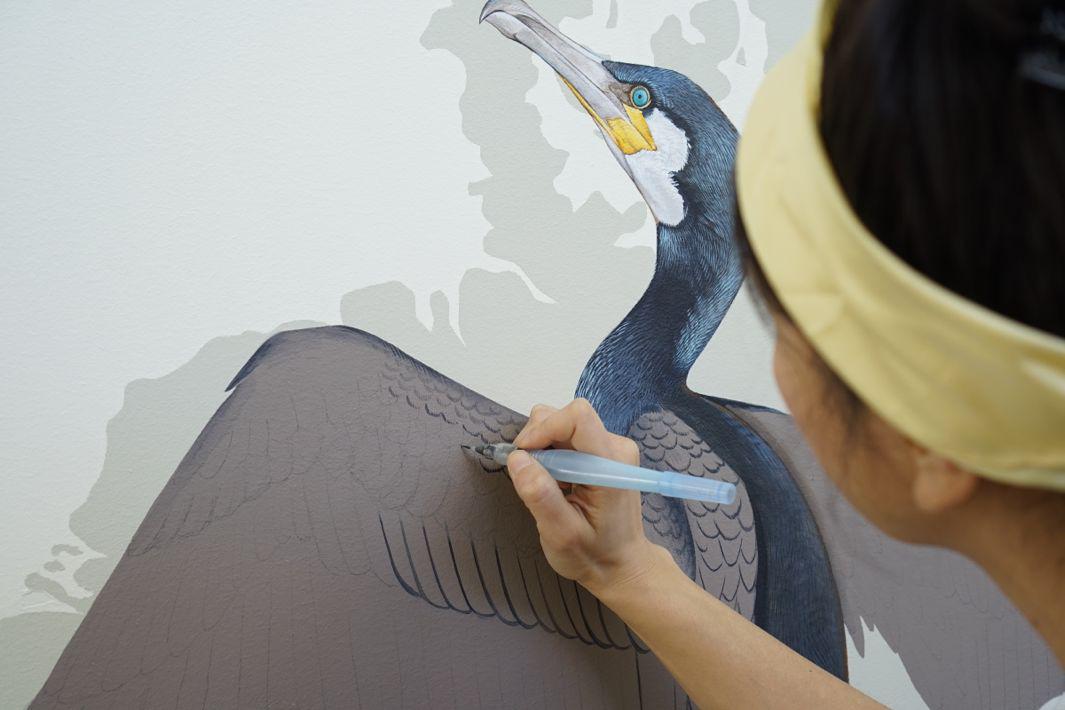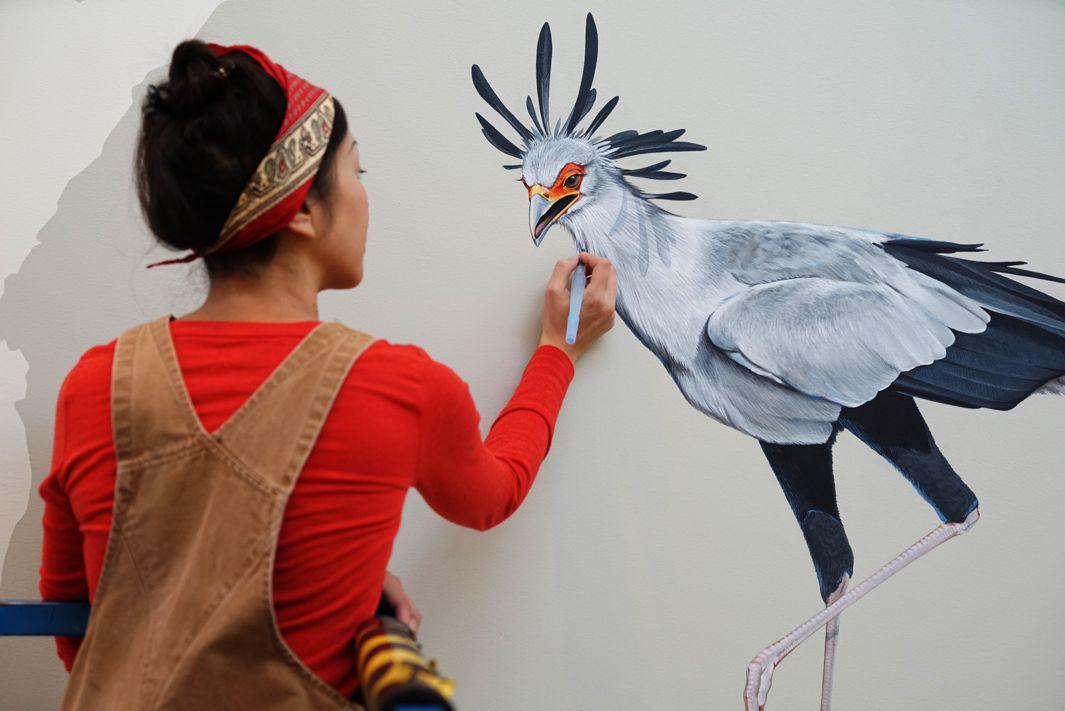 Kim created the mural by studying each bird using photos, video, and museum specimens, as well as sketching out a painstakingly detailed version on paper before recreating each bird on the wall, averaging one bird painting per day.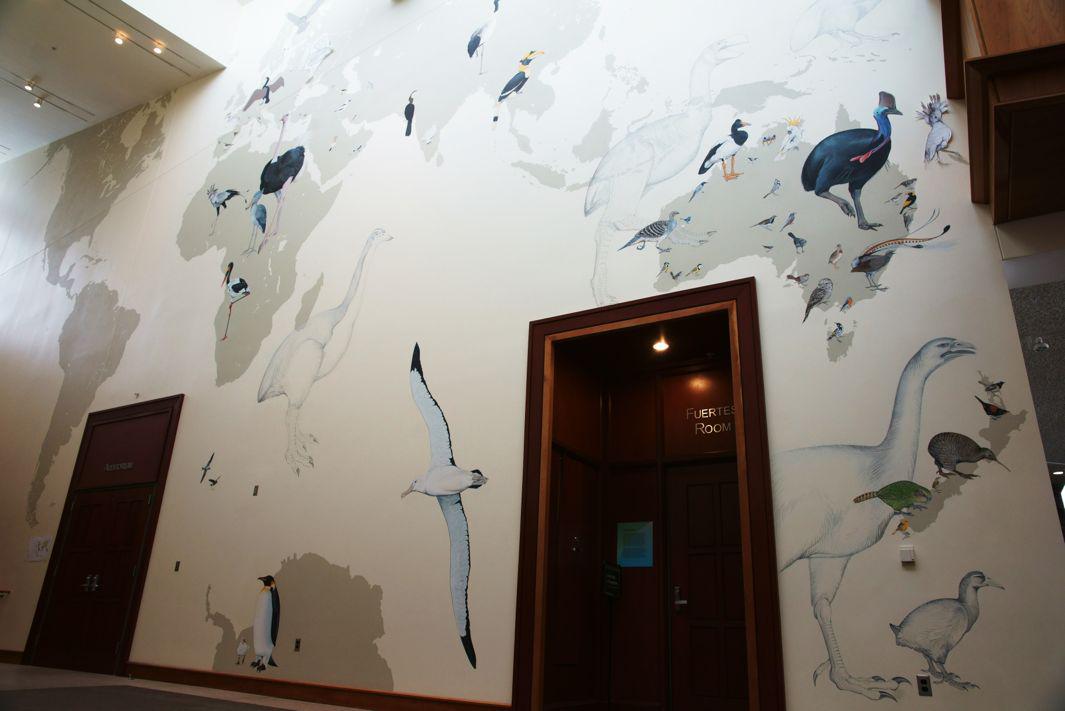 Because the mural is so massive, it's impossible to photograph in its entirety, but a team is working on a photo montage of 400 individual images that will show the complete work, as well as an interactive Web feature that will allow people to see the mural, which is scheduled for completion in early spring 2016.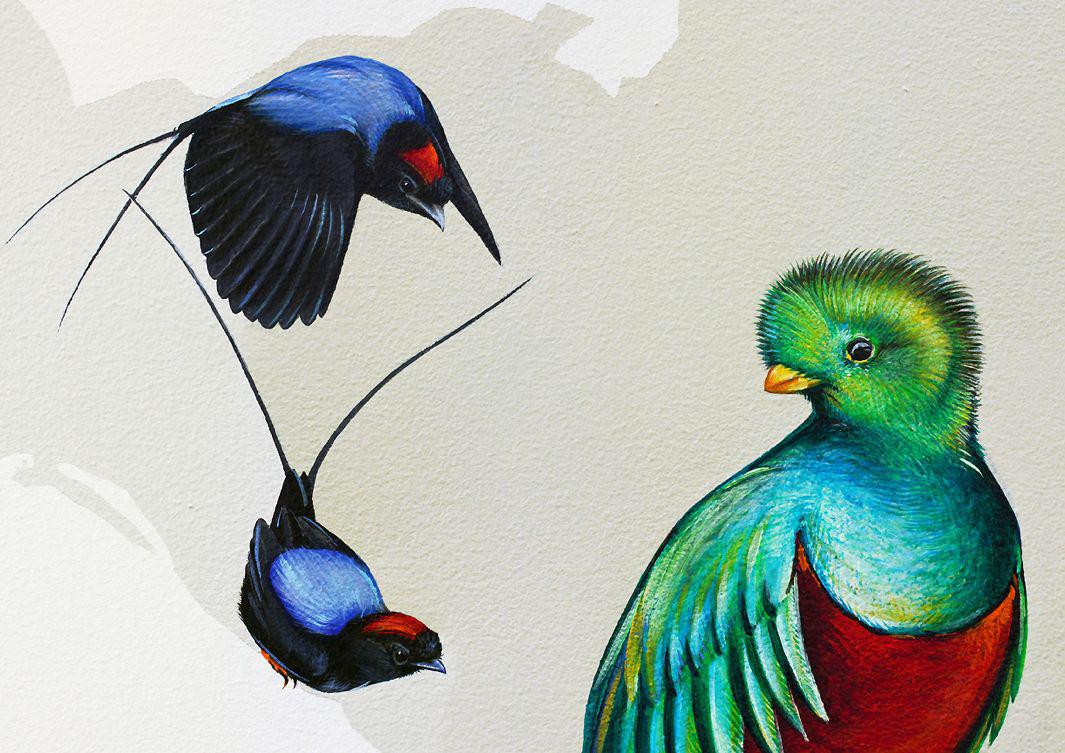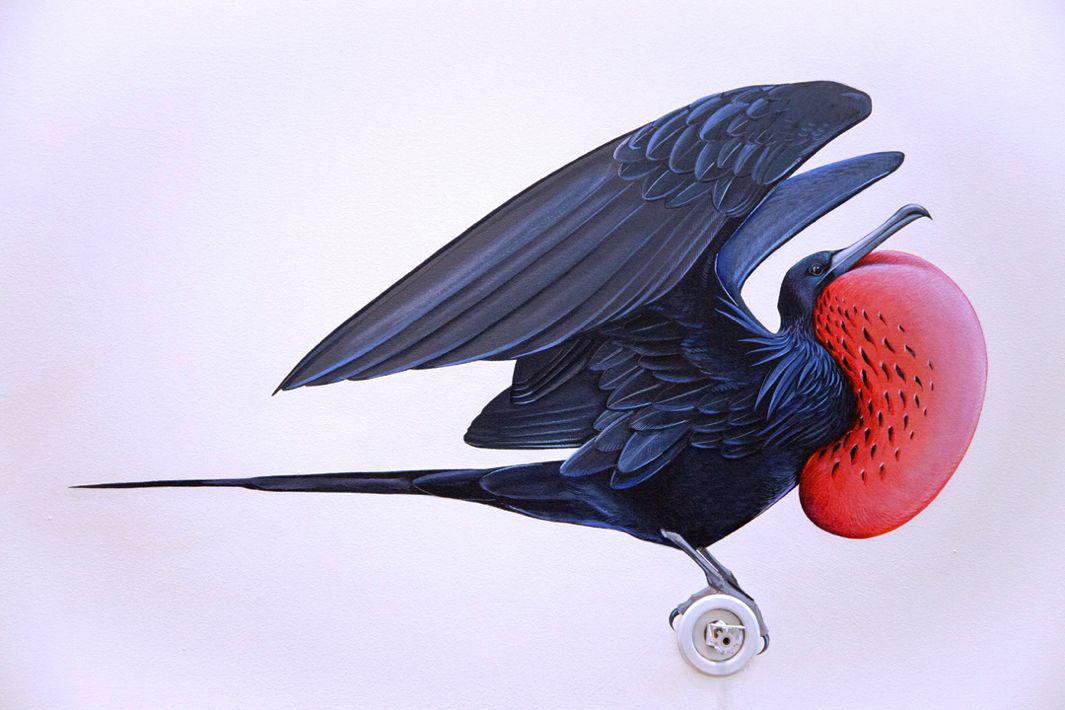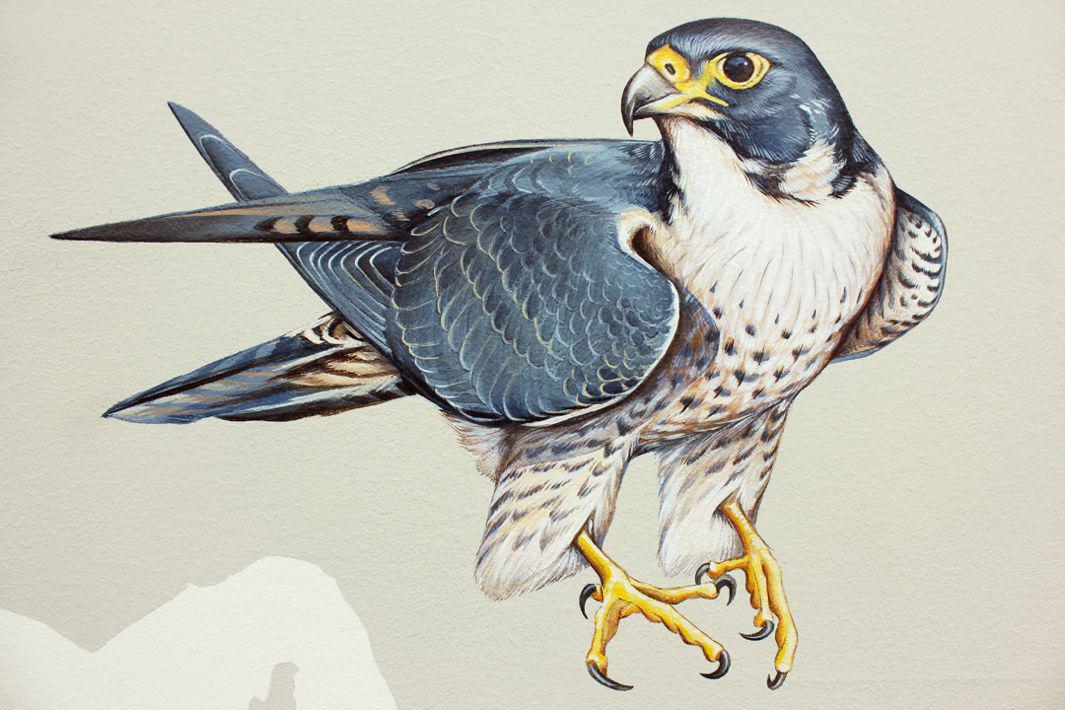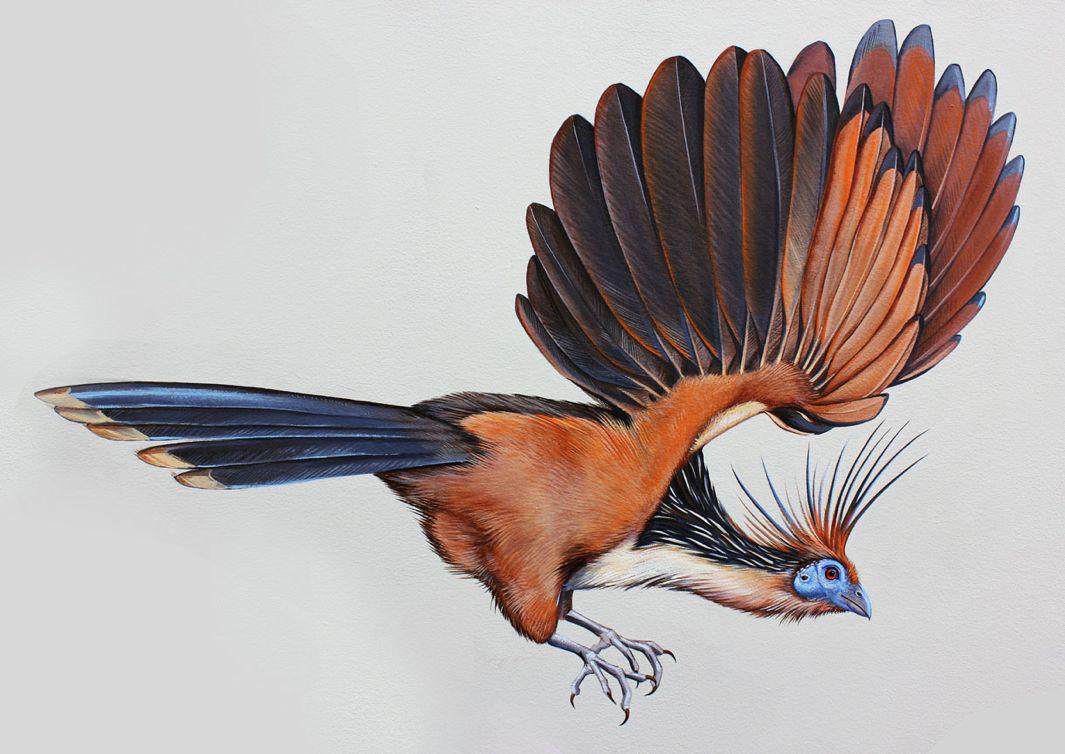 Check out the video below to hear Kim talk more about the project.