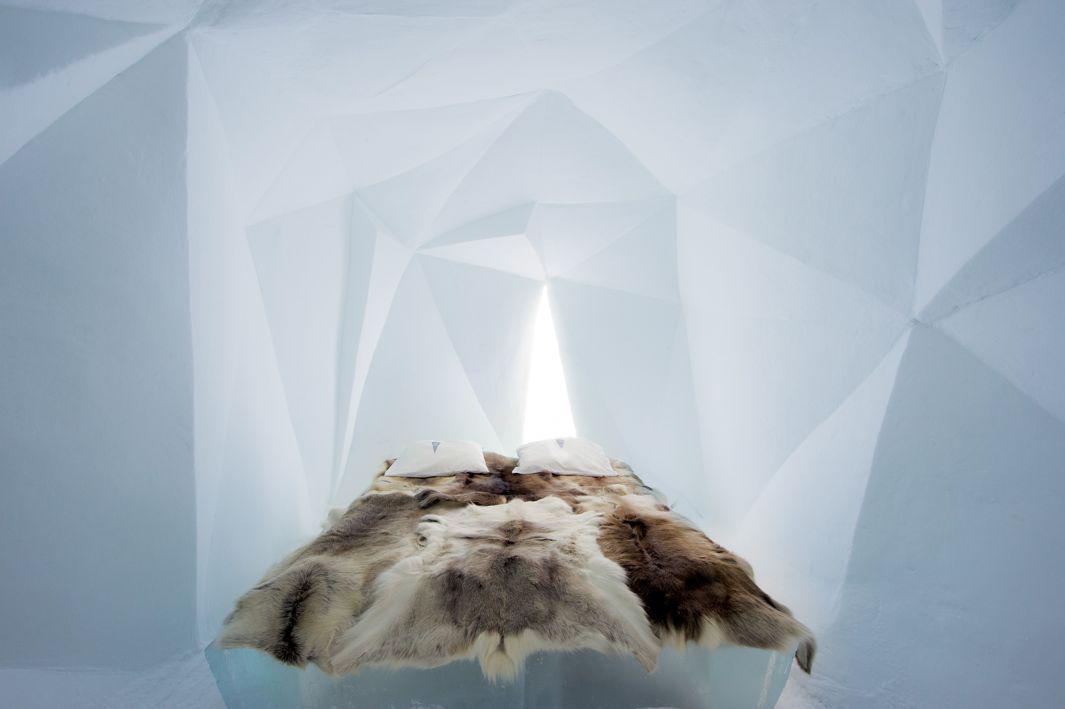 The first photos of Sweden's spectacular Icehotel 26, which opened Friday, include a room with a nearly 10-foot sculpture of an African elephant looming over the ice-framed bed, a 1970s-influenced "Love Capsule," a room inspired by molecules and fractals, and a suite that's an homage to the 1920s silent horror cult film The Cabinet of Dr. Caligari.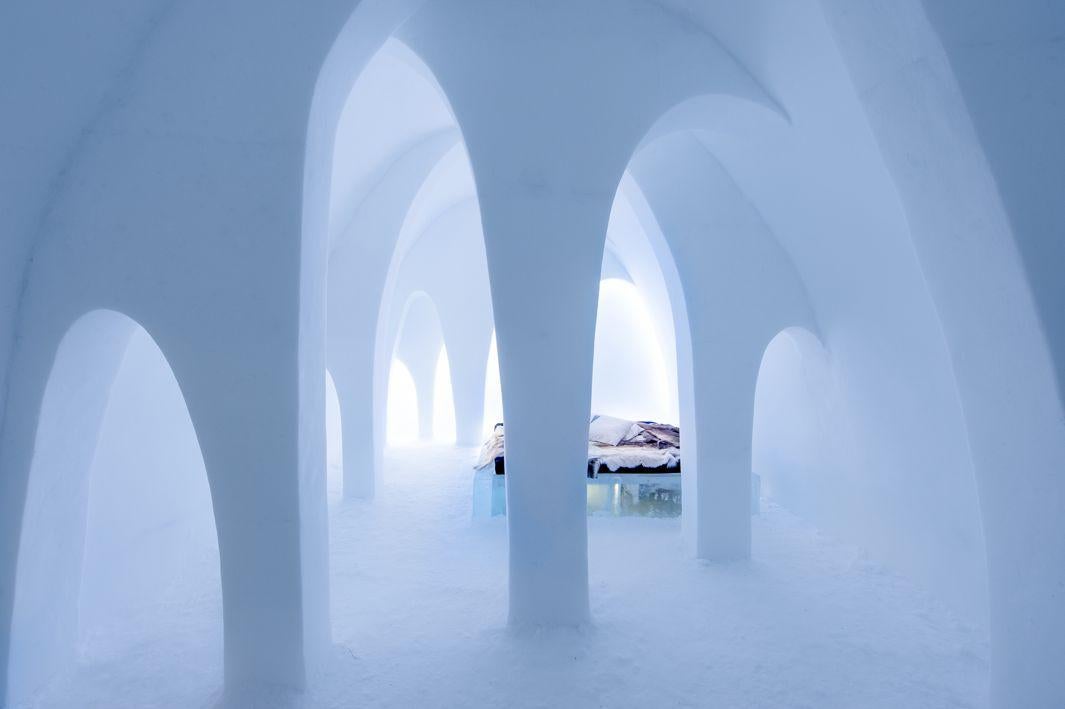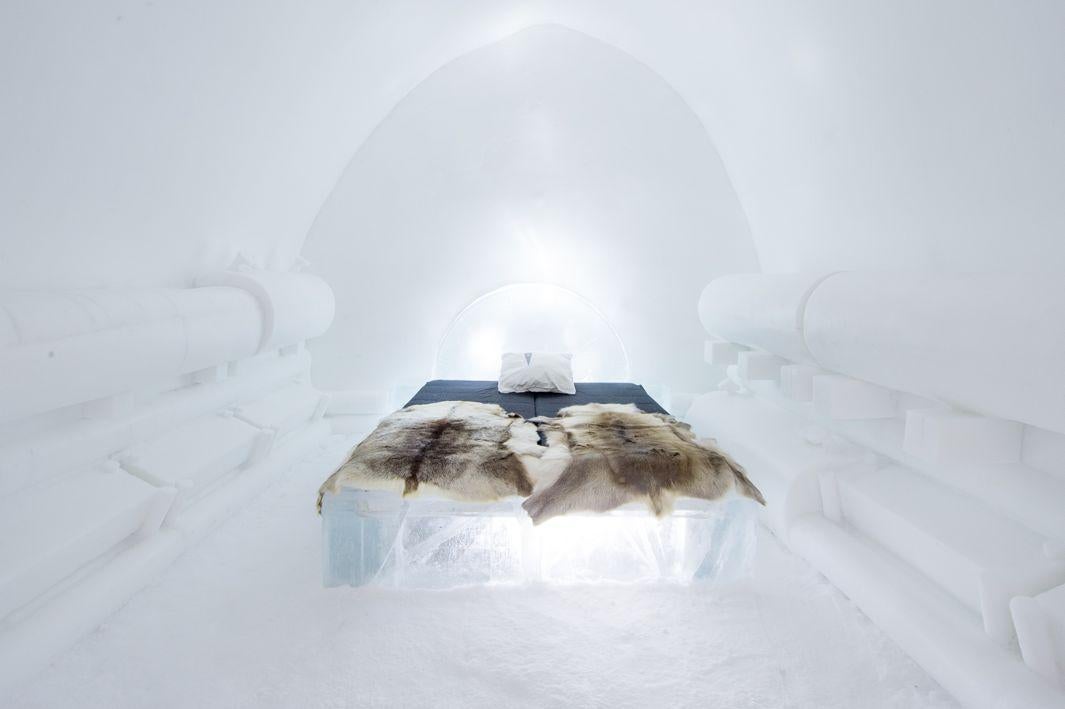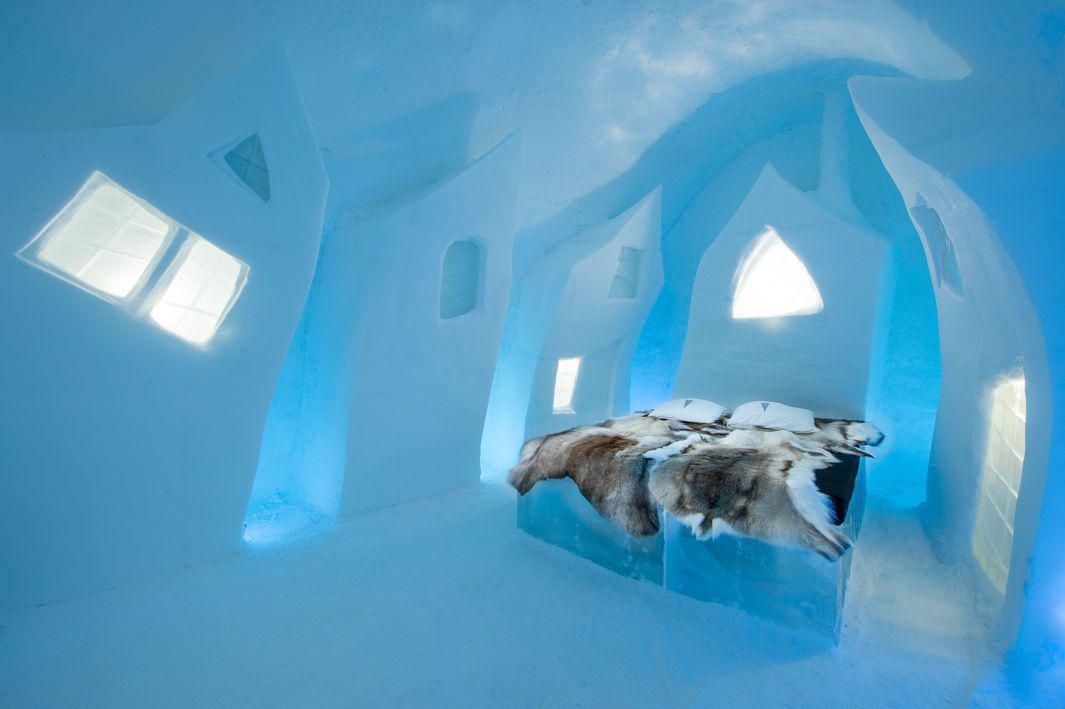 Every March, some 5,000 tons of natural ice is harvested from Sweden's River Torne and stockpiled until temperatures fall. And in the eight weeks leading up to Christmas, the ice-carving elves of the Icehotel in the village of Jukkasjärvi chisel the world's most spectacular ice hotel from ice and snow.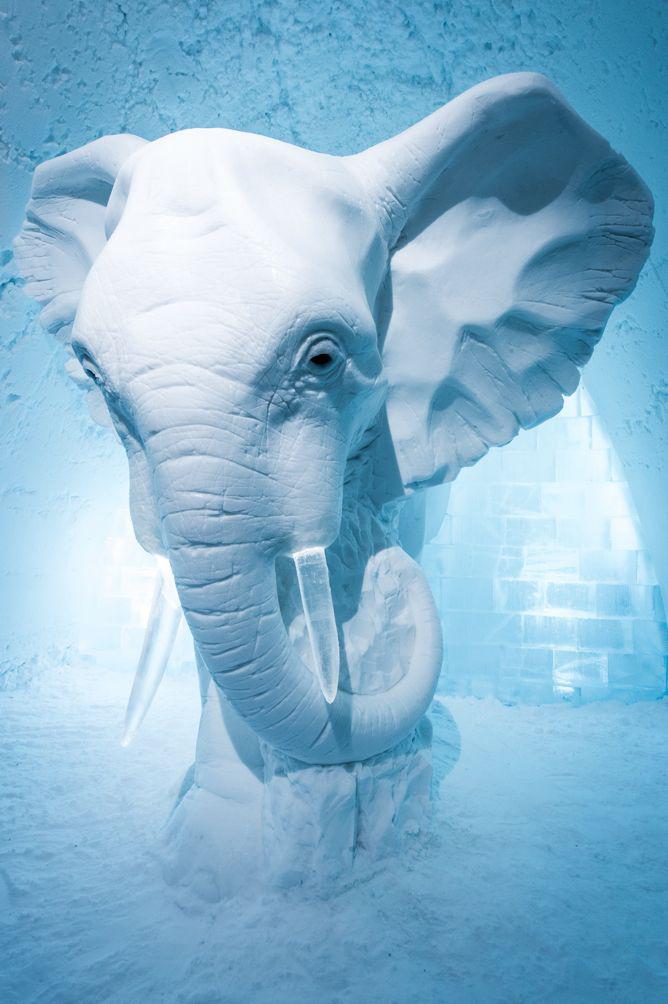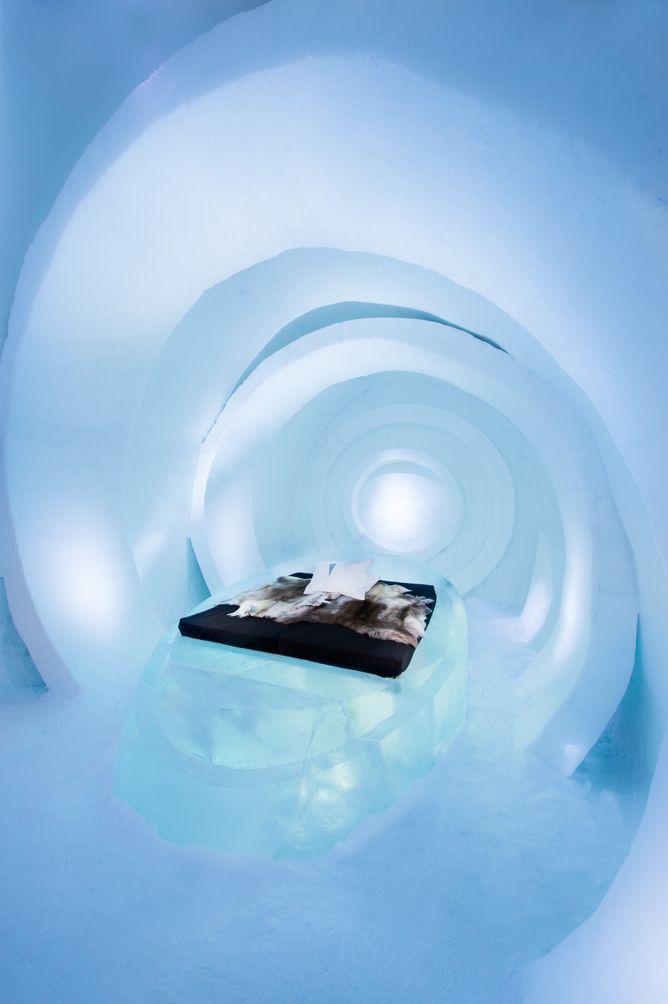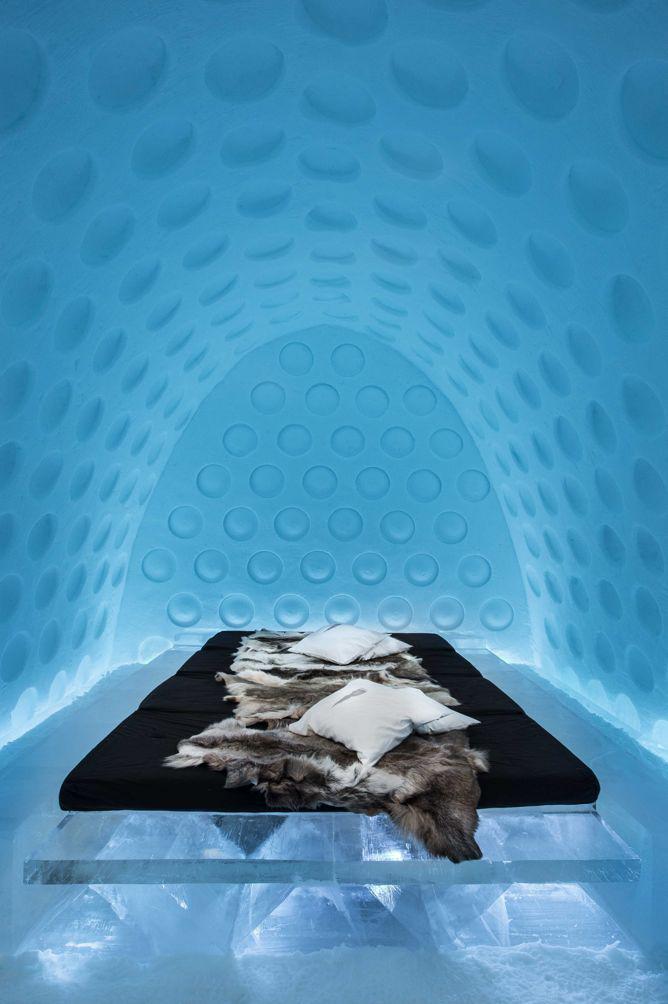 The hotel features 19 suites designed from the frozen dreams of artists from around the world, a bar decorated in chandeliers made from 1,000 hand-cut ice crystals serving cocktails in glasses made of ice, and an ice church that opens around Dec. 25.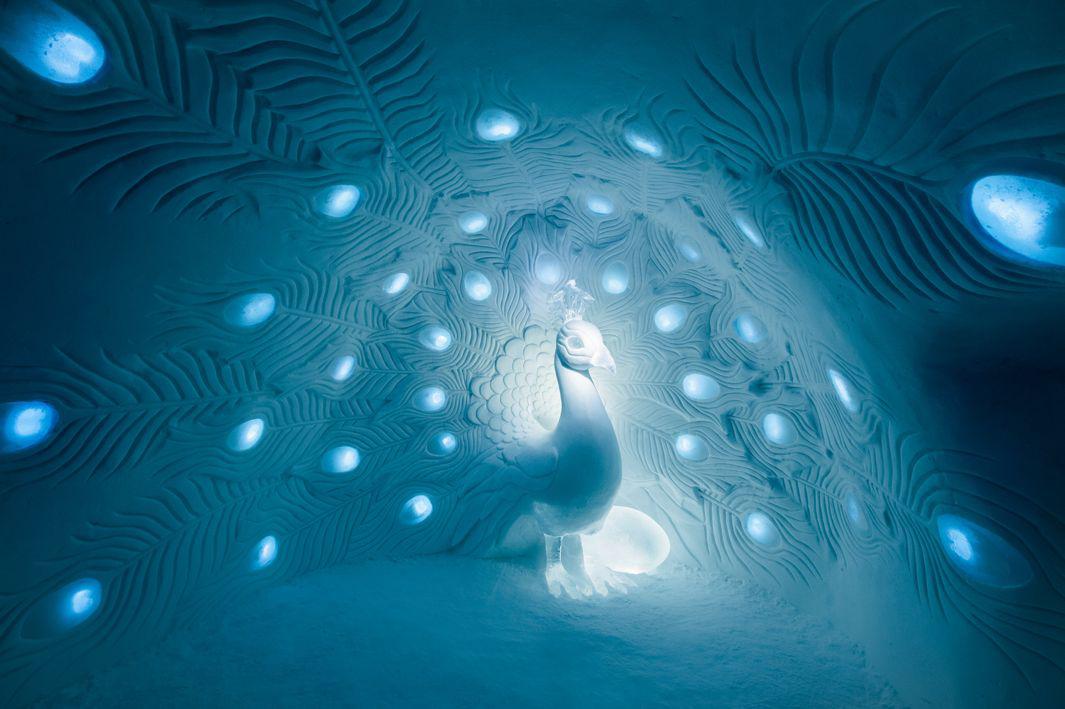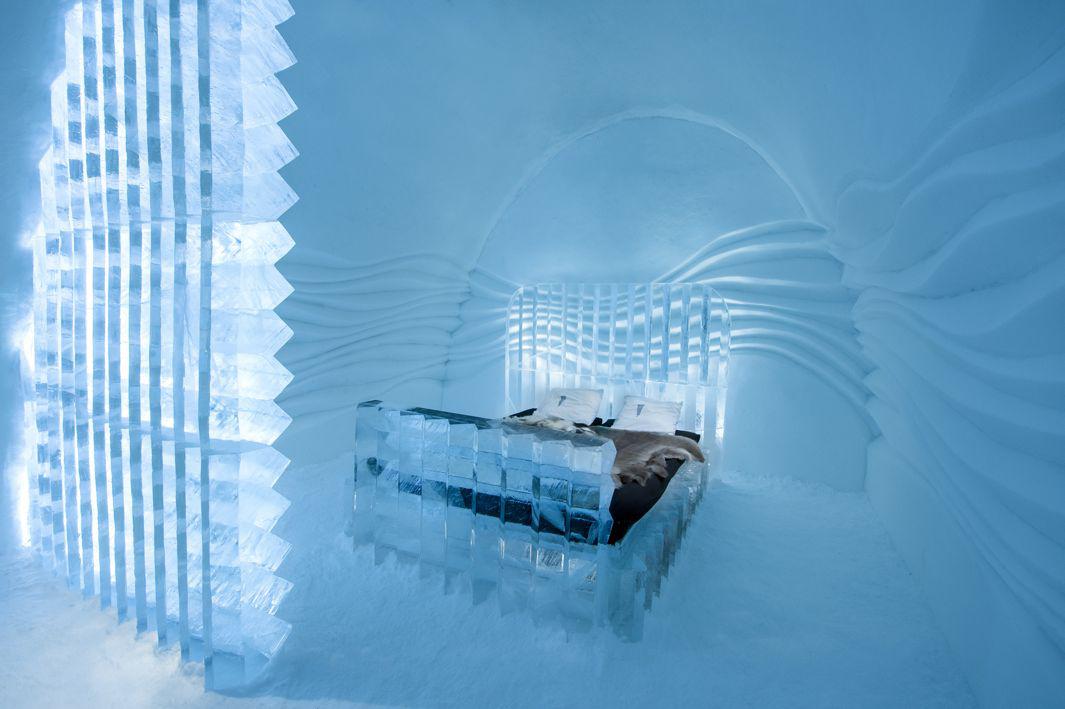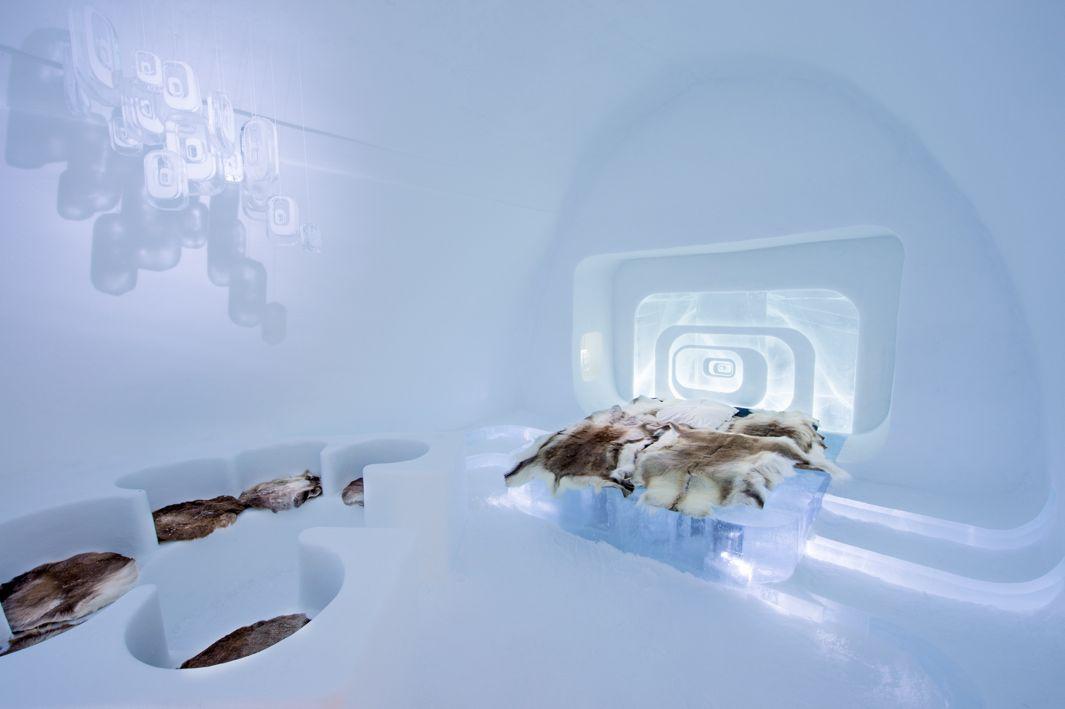 In addition to freezing their asses off, guests of the hotel can look forward to Swedish saunas featuring an ice plunge and thermal starlit bath; cuisine including sashimi on ice and reindeer with chocolate sauce; and an Arctic wilderness survival course for beginners that teaches basic skills such as how to move in deep snow, boil and drink pine tea, or spark a fire.
---