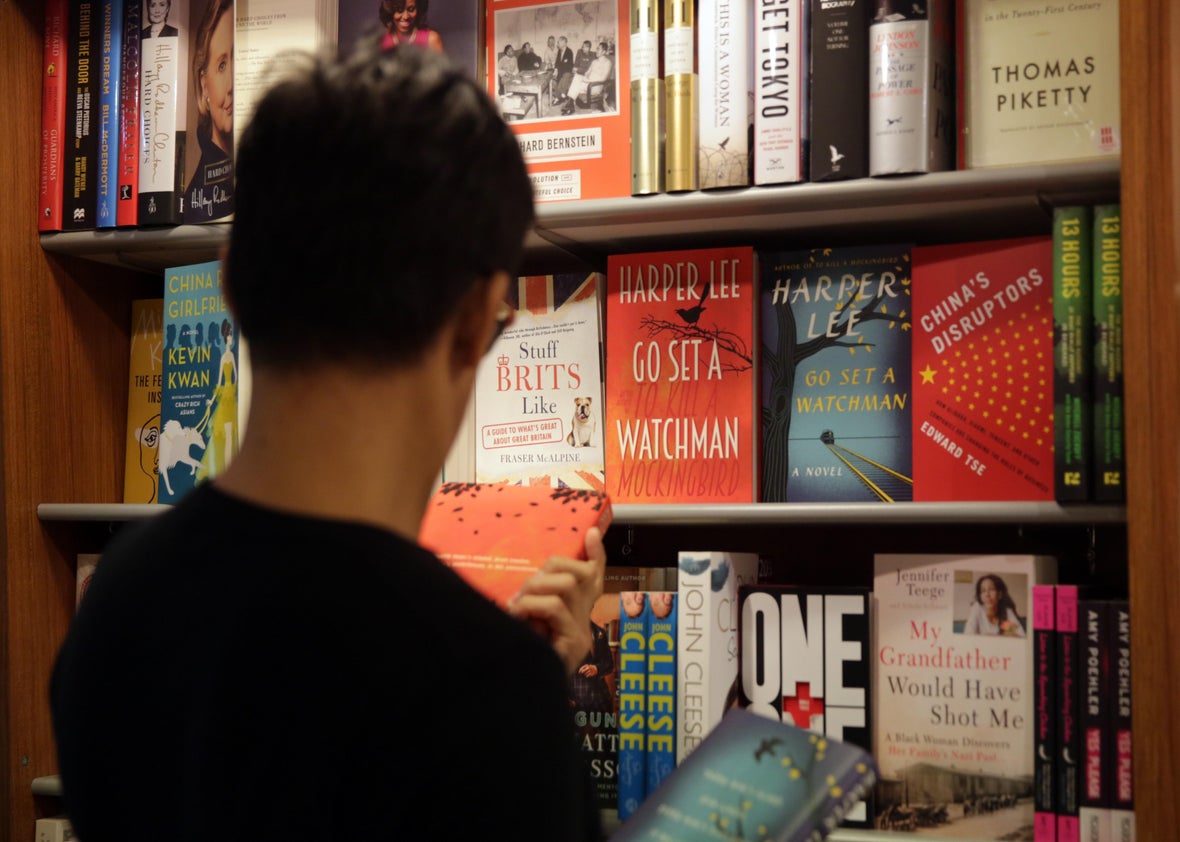 This question originally appeared on Quora, the knowledge-sharing network where compelling questions are answered by people with unique insights. You can follow Quora on Twitter, Facebook, and Google Plus.
Answer by Archie D'Cruz, editor, designer, writer:
All right, time for some industry secrets. (Well, maybe not secrets, but certainly not widely known). For context, I work in the industry, have several clients in publishing, including one of the Big Five, and have been involved in campaigns for a few best-selling books.
The first thing I should say is that most authors who aspire to the title of "best-selling writer" focus heavily on the "writer" part and not nearly enough on the selling. For the purposes of this question, I will assume you have already mastered your craft and have a product that is worthy of best-seller status.
Second, it is important to understand that in publishing, best-selling doesn't necessarily equate to biggest selling. For example, a fiction book that doesn't make the best-seller list may still greatly outsell a nonfiction best-seller.
Third, there are several major best-seller lists, and some are harder than others to get onto. The New York Times list remains the gold standard when it comes to prestige, but don't knock the ones maintained by USA Today, the Wall Street Journal, the L.A. Times, Publishers Weekly, Amazon, and Barnes and Noble, among others.
Finally, as you've probably already guessed, there are no guarantees that your book will become a best-seller. (There is one sneaky way that almost guarantees success, but we'll come to that later.)
Here then are 10 tips that will significantly improve your chances of becoming a best-selling author:

Pick your niche. I include this only because the question is about how to become a best-selling writer. The category you publish in has a major impact on whether your book has a shot at becoming a best-seller. The New York Times, for example, maintains more than 40 different lists, and you may need to sell tens of thousands of copies more to make top 10 in, say, hardcover fiction than you would require in humor. To further increase your chances of becoming a best-selling author, shoot for making the Amazon list instead. The online retailer maintains hundreds of niche categories, so look for the ones that most closely match your interest while requiring a lower sales threshold than other popular genres to be labeled a best-seller.
Start planning well ahead of the release. I am currently working on a catalog that goes out to the trade, and it features books scheduled for release as late as July 2016. Prior to this, there would have been galley proofs sent out to high-profile people who might supply quotes worth using on the cover, as well as to potential reviewers, cover designers, possibly even pitched to studios that might be interested in optioning it for film. All that adds up to nearly a year of prior planning.
Build out your website. Launch your own dedicated author website if you don't already have one. Learn the basics of keeping your site updated—free content management systems like WordPress and Joomla and the availability of good, inexpensive templates have made it reasonably affordable for most writers to manage their own sites. Don't think of this as a cost but as an investment that will more than pay back for itself. Use your site to post information about your upcoming books. Get people to sign up for updates. Post teasers. Have cover reveals and contests. Allow comments. Add a bio and downloadable images that media outlets can use. Your website is publicity central; treat it like the valuable resource it is.
Get social. Don't rely on traditional media to generate buzz. Use Facebook, Twitter, and other social media sites to keep you and your book in the news. Build a relationship with active bloggers and ask if you can guest-post on their blogs. Connect with those who show interest in your book; having a core of supporters (Team You) is valuable in spreading the word.
Seek out early reviews. Once your manuscript is done, reach out to better-known authors you might have connected with or—if it is a nonfiction book—to experts in the field. Request short reviews, and if you receive something that's especially good, consider using a blurb on the cover. Praise quotes help sell books. But what if you don't know anyone you can approach for a quote? Some industry publications like Kirkus offer paid reviews. (Kirkus charges $425 for the service.) There's no guarantee that the book will get a good review, but if it does, there's certain to be something you can pull and use as a praise quote in your marketing.
Front-load your sales. Preselling on Amazon is a powerful strategy. The e-tailer allows you to list your book ahead of time and take preorders. If you can get enough of your fans, family, and friends to order ahead of time, the sales will register as having taken place the day of release. If these numbers are fairly high, it might be enough to propel your book onto the Amazon best-seller list. Use this in conjunction with tip No. 1 to increase your chances of success.
Time your release. Unless you're already a popular author, releasing your book between Thanksgiving and Christmas might not be the smartest idea. It's the time that book sales peak, and you have to sell a heck of a lot more than you otherwise would to have a shot a making the best-seller list. Research the low sales period for your category and release your book at that time. The lesser the competition, the better your shot.
Go for the big push. If you've built a relationship with bloggers (see tip No. 4), request posts about the book just before and on the day of launch. Ditto for any media interviews that you might be able to schedule. If you've set aside some dollars for marketing, this is the time you want to spend it. Go for as much bang for your buck as you can possibly achieve rather than dilute the effort. With a little bit of luck, it might all come together for you.
Pray for luck. Seriously. No matter how well you write, how enticing your cover is, how well you've planned, and how good your marketing, there is no magic formula that will guarantee your book will wind up a best-seller. Anyone who possessed that formula would be very, very rich. You can do a lot to improve your prospects, but converting best-seller potential to a chart listing comes down to the stars aligning for you that week.
But if you absolutely, totally HAVE to get onto a best-seller list, you might want to … buy your way. Unfortunate, but true. There is one U.S. firm (which I will not name because I strongly disagree with its methods) that guarantees your book a spot on various best-seller lists—if you're willing to pay a price. And that price isn't cheap—I've seen figures of $200,000 and up bandied about for a NYT listing and less than $100,000 to rank on other lists. The firm apparently does so by making hundreds of small individual book purchases at stores whose sales figures are used to compile lists. The Times naturally won't talk about what it does to safeguard itself from such manipulation, but the firm in question remains in business.
So there you have it. Hopefully these tips help your book enjoy great success, whether or not it makes it to a best-seller list!

How do I become a bestselling writer? originally appeared on Quora. More questions on Quora:
---