"I found it at the Strand Bookstore and thought of you," said my friend, handing me a sturdy, gift-wrapped package. With visions of all the incredible vintage gems I had unearthed in this iconic establishment over the years scrolling through my brain, I tore at the gift wrap. And suddenly, there it was, in all its glory: Short Chic: The Everything-You-Need-to-Know Fashion Guide for Every Woman Under 5'4. Published in 1981, Short Chic was originally priced at $14.95. The 2015 price? $7.50. Every expense had been spared.
I scanned the fly-leaf copy where the promises of Short Chic came thick and fast. Authors Allison Kyle Leopold and Anne Marie Cloutier vowed to "increase your power image on the job … show you how and where to find clothes that fit without extreme alterations … and select furs that dramatize rather than dwarf you." As a freakishly undersized individual, I am no stranger to the concept of "extreme alterations." Dwarfed by furs? I've lost track of the number of times this has happened. Despite the promises of salvation, there was, however, no question in my mind about the motivation behind this gift. It was a gift-wrapped macroaggression, a holiday hate gift.
The concept of hate gifts is not as incompatible with cheerful holiday spirits as it first sounds. You can only give a hate gift to somebody you truly love. After receiving my hate gift, I felt ridiculed—but also delighted. Here was a declaration of eternal friendship: "We are so close that I can make fun of your gnomelike appearance, and it will not affect our friendship," my hate gift seemed to say.
As deliciously effortless as it is to be skewered by a hate gift, it is a lot harder to actually give one. Hate-gifting is very nuanced and requires an enormous degree of intuitive diplomacy. You are, after all, asking a loved one to collude with you in the celebration his or her own shortcomings. If it's the thought that counts, then hate gifts demand more thinking than any other type of gift. They are, therefore, the ultimate gift. With that in mind, here is my 2015 guide to holiday hate-gifting.
To the imperious friend who is always standing at airport check-in counters shouting, "Don't you know who I am?" give the gift of DNA analysis from Ancestry.com, with a here's-who-the-f–k-you-are loving note attached. I received one such test as a gift from my husband last year. Yes, I found out that I am 47 percent Irish, which gives me carte blanche to make fun of Irish people, 47 percent of the time, while river-dancing.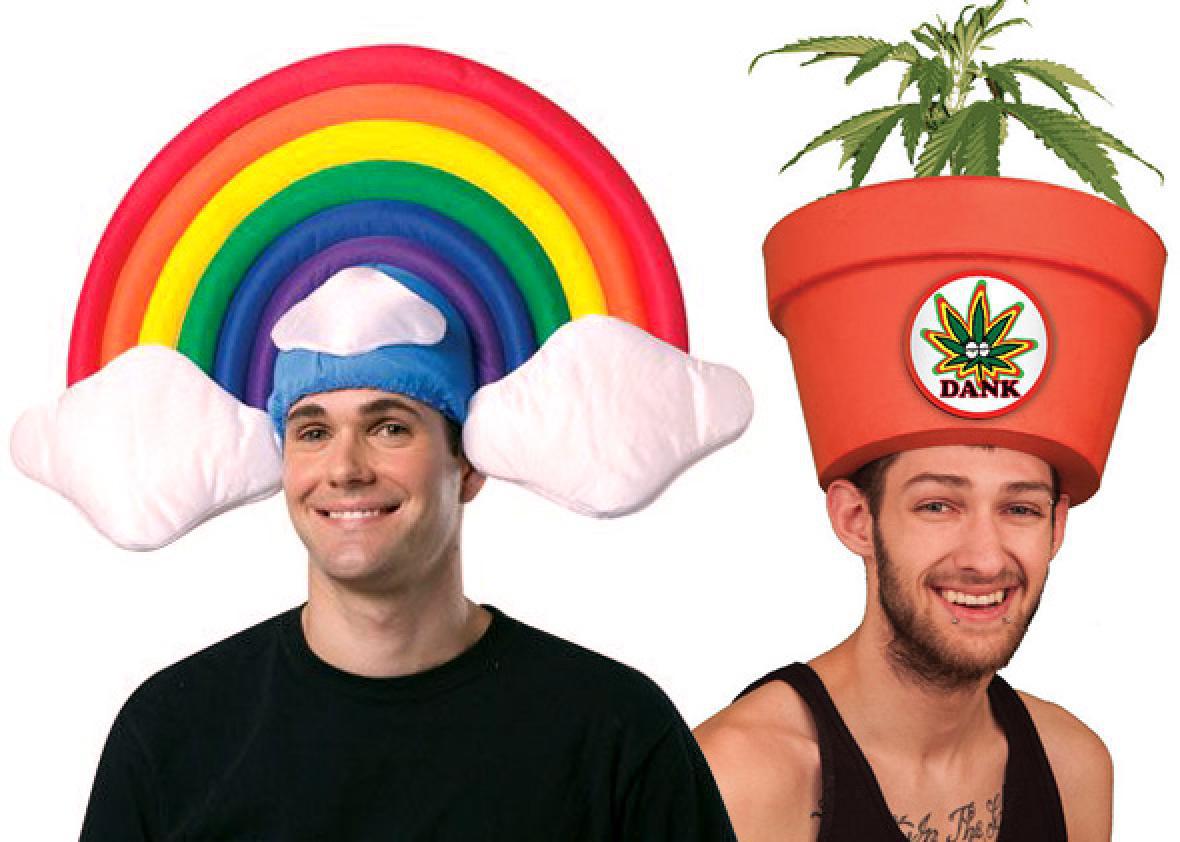 To the attention junkie in your group—the adorable depressive who becomes morose unless the spotlight is pointing at him—give an impossible-to-ignore chapeau.
And, while we are in the Mad Hatter department, let's talk potheads. To the furtive marijuana enthusiast—she is still worried the neighbors are going to smell her skunk and drop a dime—give this "dank" hat, thereby liberating her from her self-imposed veil of secrecy forever.
To the overbearing interior décor dictator in your life—he barges into your home, rearranges your escritoire, and fiddles with your tablescapes—give Hitler at Home, a new coffee-table book by Despina Stratigakos.
This startling tome shines a light on the role played by residential style—Der Führer's decorator was a dedicated Nazi lass named Gerdy Troost—in the creation of the Hitler mythology. Not very Christmas-y, but it will definitely stun the recipient into introspection, thereby putting pay to any further domestic intrusions.
To the neighbor who is overly status-conscious—think Hyacinth Bucket from the classic Britcom Keeping Up Appearances—give a subscription to an embarrassing magazine. The sight of your mailman waiving a copy of Portable Restroom Operator, the monthly mag for the port-a-potty industry, in her direction will definitely take her down a peg or two. Other titles to consider: Miniature Donkey Talk; TAN, The Australian Naturist; and Cranes Today, the "independent magazine of the crane industry."  
To the poor-me pal who is always whimpering about "not feeling heard," give a bullhorn, preferably one with a thousand-yard range. Conversely, to the annoying person who is never listening yet constantly dipping back into conversations asking, "Who? What? Whence?" give an ear trumpet.
Less effective than a hearing aid, but far more dramatic, ear trumpets are readily available and even come in a variety of appealing hues.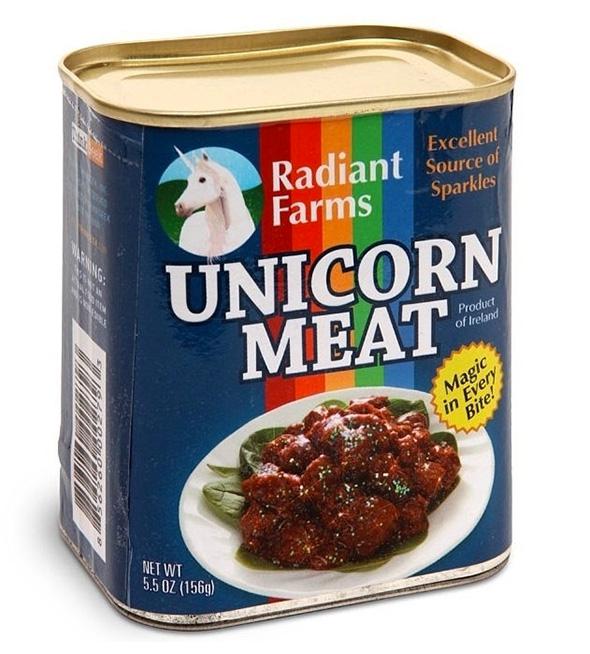 And to the esoteric foodie who cannot plonk a casserole or a lasagna on the table without heralding all the rarified ingredients, give a can of Unicorn Meat.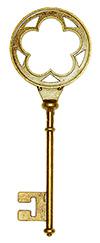 To the pathologically cheap pal who lives in fear of other people's generosity lest he be called upon to reciprocate, give a ridiculously expensive gift, or better yet, just pretend that you have. Suggestions include car keys to a Bentley (that doesn't exist). Or better yet, the key to an English country house or penthouse condo in Dubai.
The recipient's terror will be short-lived but real and will definitely merit an iPhone video.
One more notion: To the person who is always yammering about Donald Trump—thereby giving the Donald an excess of attention and credence—give a mini Donald. Choose from a vast selection on eBay. So many of these dinky Donalds are currently being de-accessioned online—I stopped counting after 30—that one wonders if the Donald might not be clearing out his garage. (Who else would have bought them?)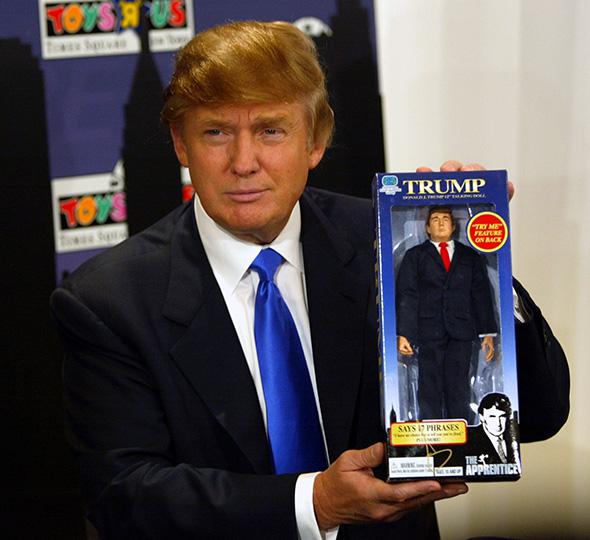 Speaking of the Donald: What kind of hate-gift would you give him? All of the above? Suggestions in the comment box, please.
HAPPY HOLIDAYS!