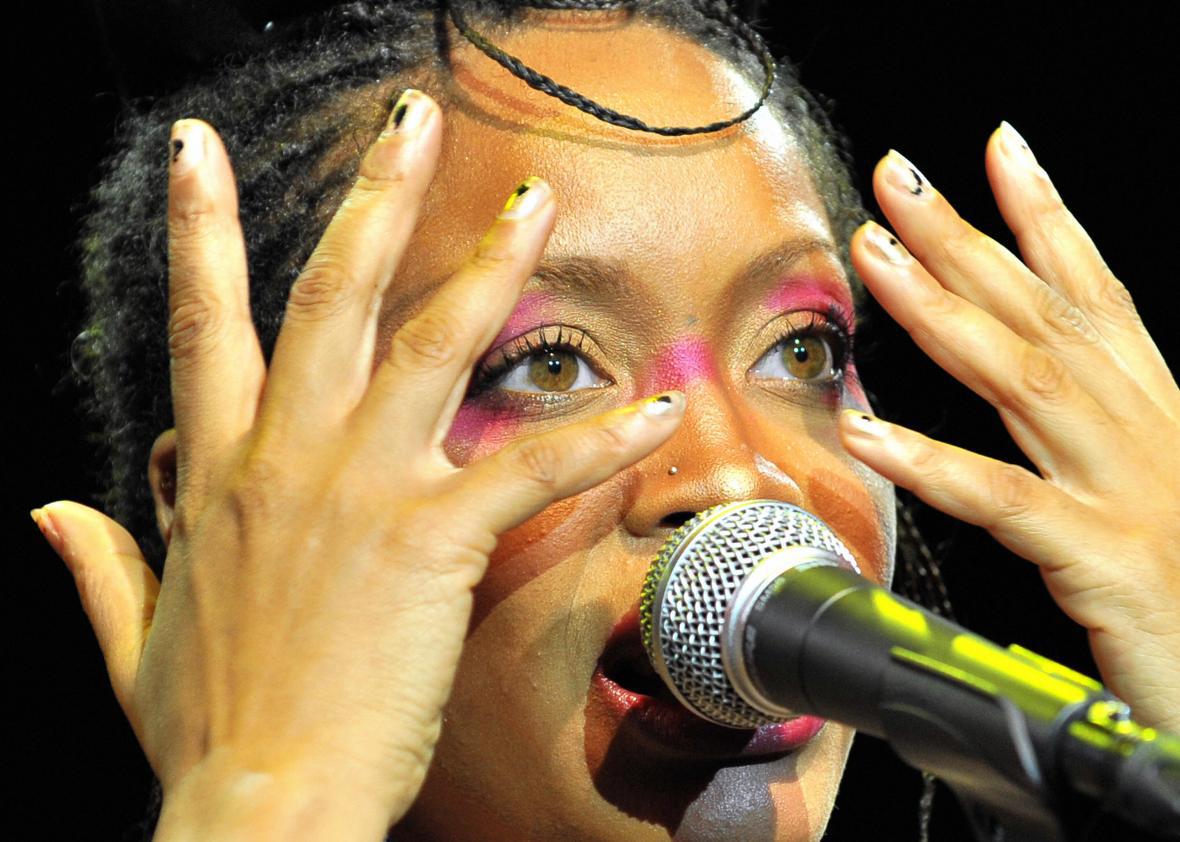 Chances are, if you're a parent, your children have informed you that they like something someone else did better than the way you do that something. Some examples: "I like Susie's mom's pancakes better." Or, "Susie's mom lets her go to bed late on Fridays." Or perhaps Susie's mom already bought Susie that doll. And chances are, you have employed a go-to parental retort, somewhere along the lines of: "If you love Susie's mom so much, why don't you go live with her?" Turns out, even World's Coolest Mom Erykah Badu is not immune to the charms of this chide. The offending Potential Better Mom? Iggy Azalea.
Some brief backstory: A couple weeks ago, Badu brought back an old insult with typical Badu wit at the 2015 Soul Train Awards. Onstage, she took a fake call from Azalea. "You can't come," Badu said. "'Cause what you're doing is definitely not rap." Azalea predictably aired her grievances on Twitter.
And here's where things get weird. Of course, according to the Rules of Celebrity Feuds, when called out on Twitter, one must always respond in kind. Badu went ahead and apologized in a video posted to Twitter. "You know what, I want do this for my daughters," Badu said. "I want to apologize to Iggy Azalea because she's one of their favorite artists, and they listen to her all the time." Ever the innovator, Badu added a twist directed at her daughters, Puma and Mars: "If y'all love her so much, why don't y'all go be with her, then?"
Apparently, Badu had to miss a healing seminar to meet with Puma's and Mars' teachers to discuss the fact that they'd been slacking in school. Hate when that happens. "Where's Iggy for that?" Badu asks in her video. Here's where Aunt Azalea swoops in—once again, with a tweet. This time, Azalea offered the kids free tickets to her next tour if they do well in school. "I am 100 percent a woman of my word, and I appreciate the apology," Azalea wrote. You know what they say: It takes a village.
---