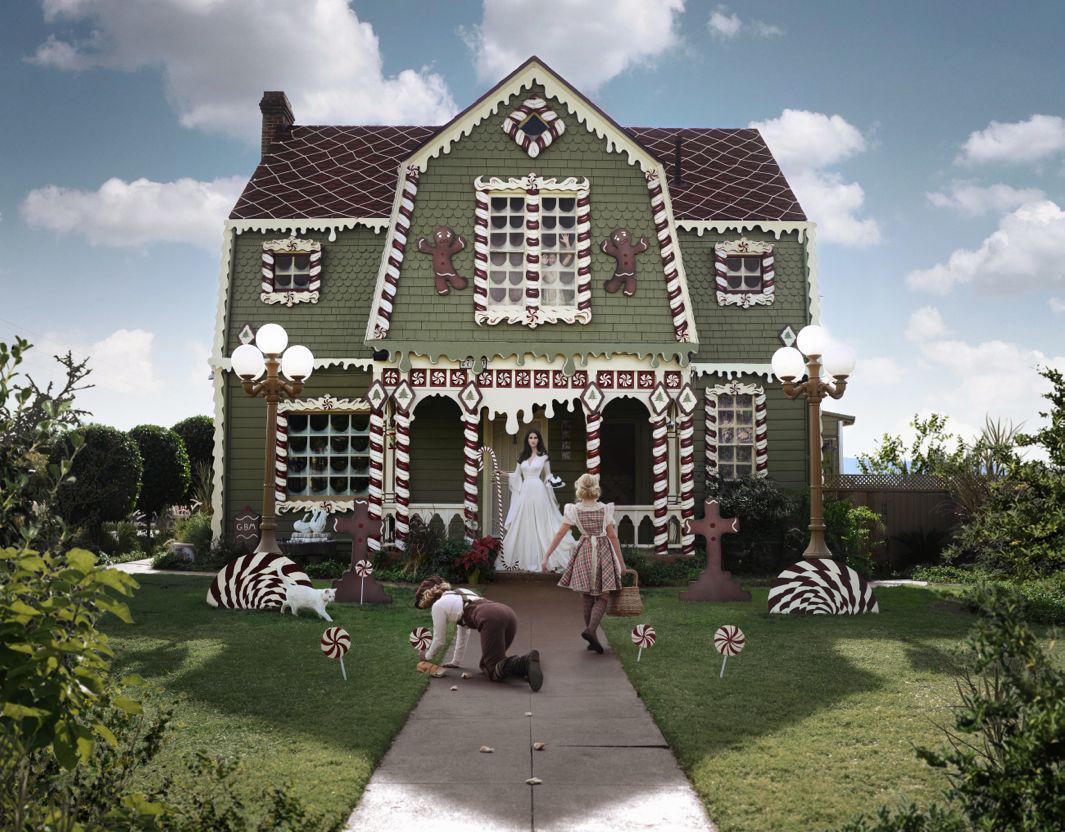 Last time we caught up with artist and photographer Christine McConnell she had transformed her parents' Los Angeles house into a surreal nod to the 2006 computer-animated children's horror movie Monster House for Halloween. Now she's worked her DIY magic once again, turning the same façade into a nod to the fairy-tale cottage from Hansel and Gretel just in time for Christmas.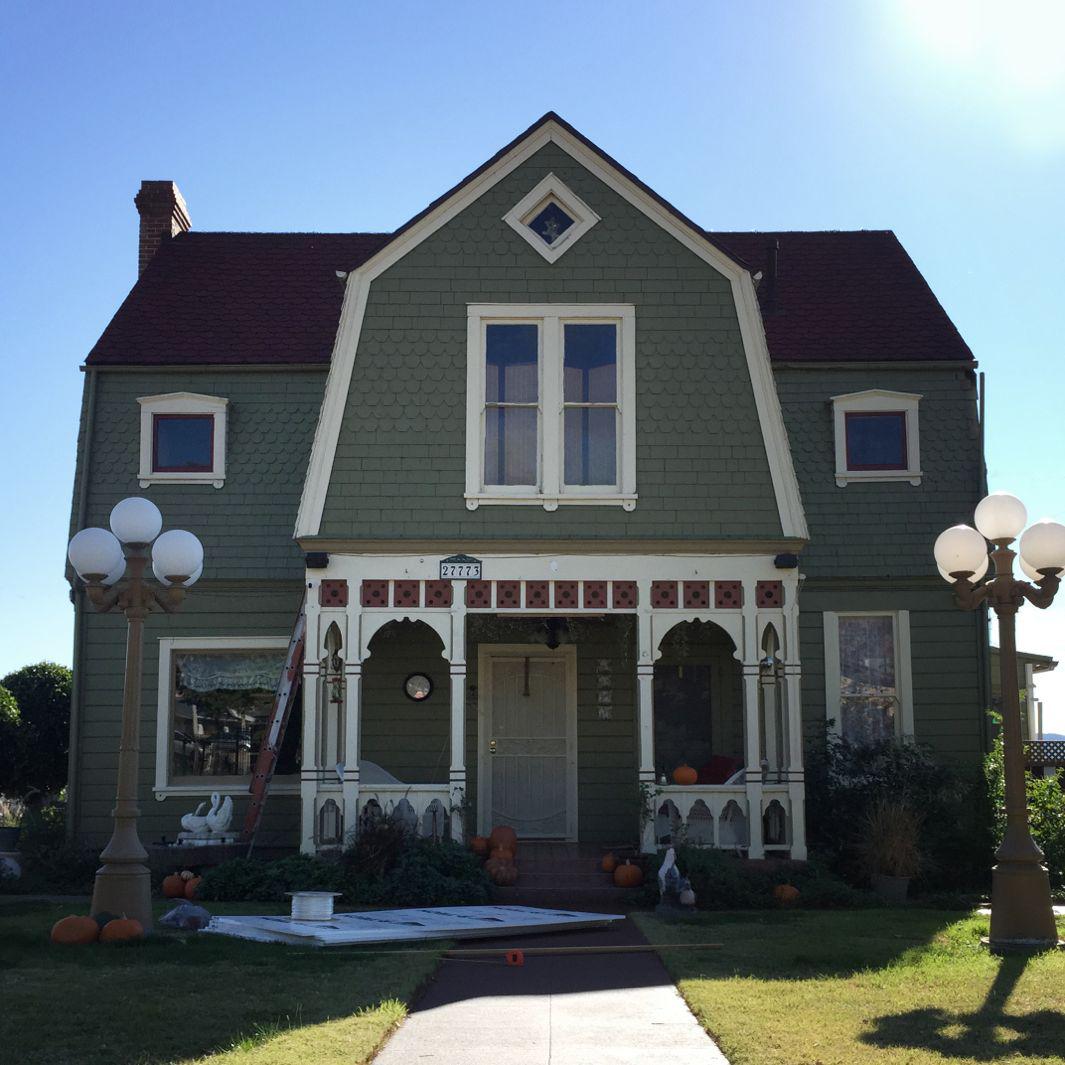 "I've always loved the Hansel and Gretel fairy tale," McConnell told me in an email. "After watching Christmas Vacation a few weeks ago and seeing Chevy Chase go to such extremes to decorate … the idea popped into my head and snowballed from there."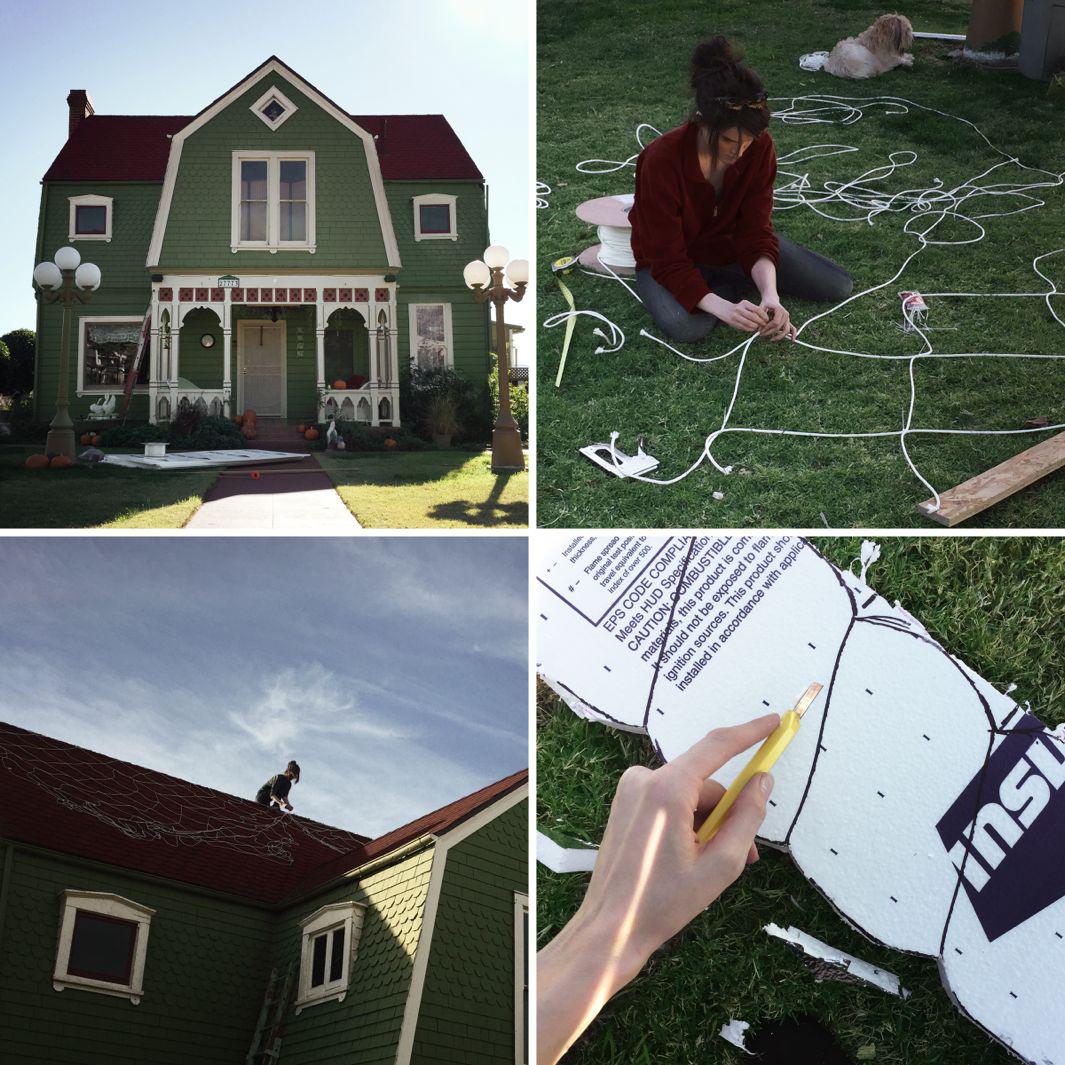 McConnell said she spent a week of 15-hour days making and applying the decorations, as well as sewing the clothes for herself as the wicked witch and children posing as Hansel and Gretel for the photos.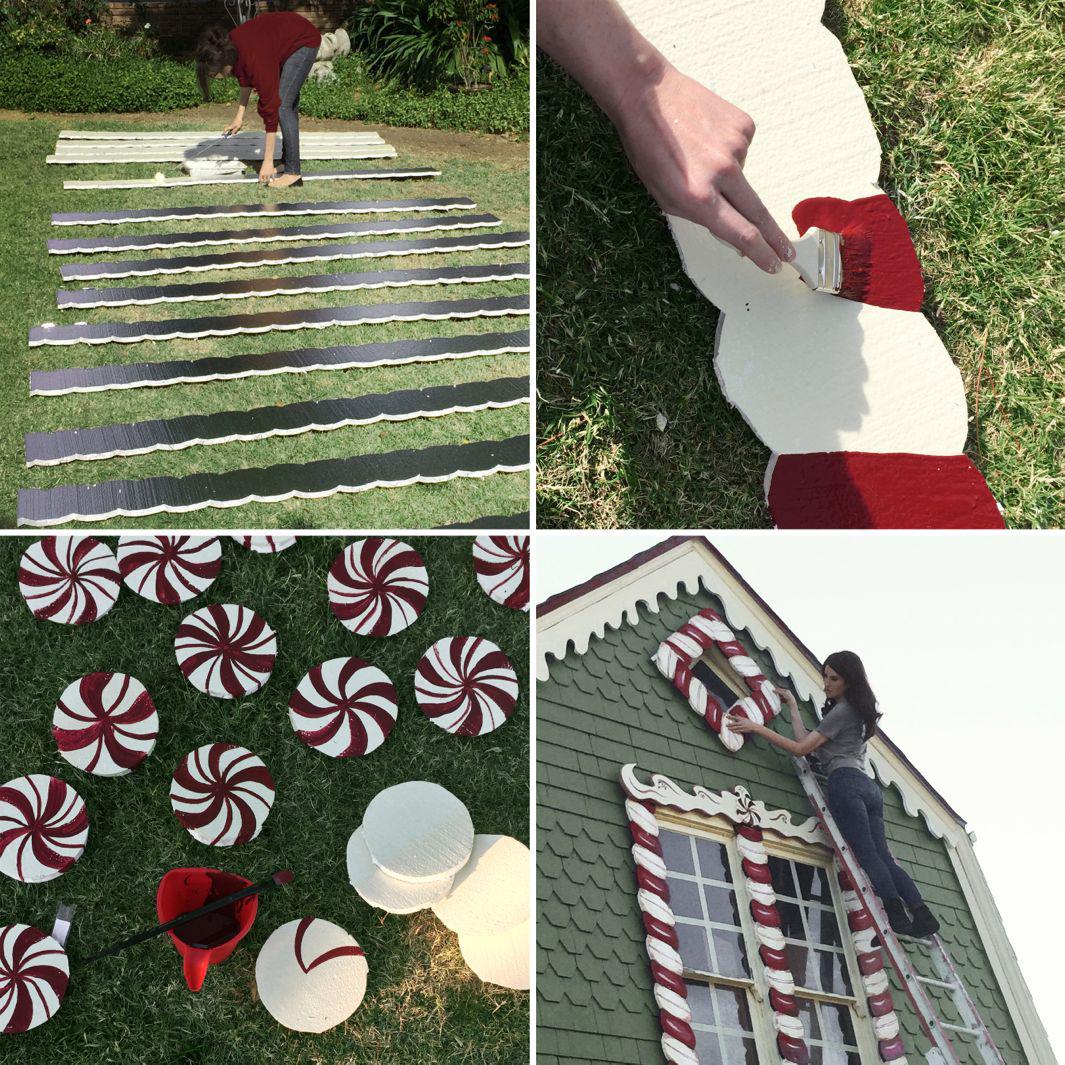 This is the kind of simple and creative but well-executed DIY Christmas decorating that is an antidote to the excess that has led Christmas decorating to become a televised sport, where neighbors will spend thousands of dollars competing to create the most over-the-top lighting spectacle in the name of holiday spirit.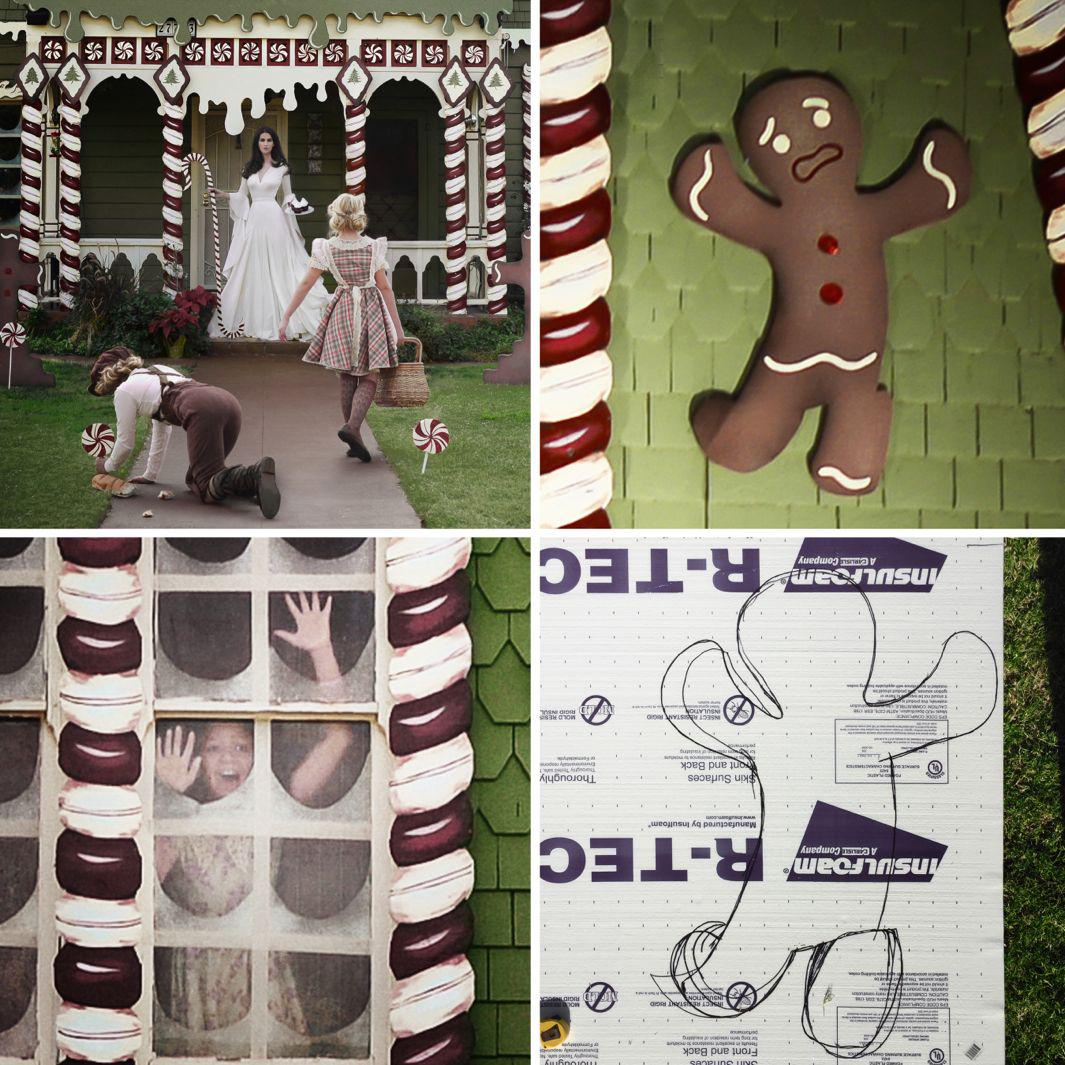 In fact, what you will not see on McConnell's understated but thoroughly charming holiday house are the season's ubiquitous twinkly Christmas lights.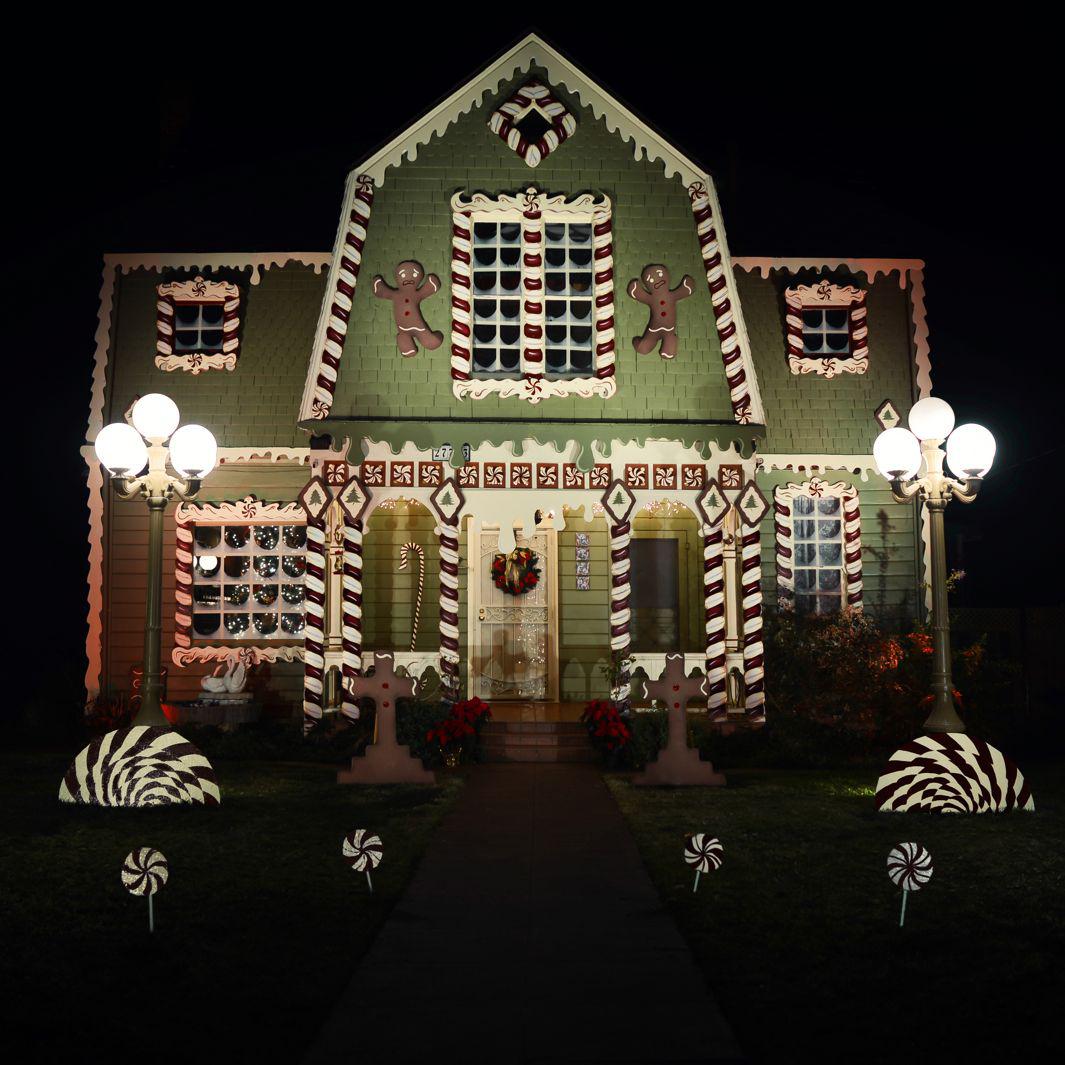 "I LOVE the sparkling icing lights but feel like you see them everywhere this time of year, and I wanted to do something that set this project apart," McConnell said. "In addition, putting lights directly on the decorations I put up would've make the actual work difficult to see at night."
---