The forward march of technology, a desire to preserve and repair the planet, a yearning to reintroduce nature to the urban jungle, and an ever-shifting notion of how people around the world want to live produced some ingenious, boundary-pushing housing alternatives from designers around the world this year. Here is a short list of convention-busting designs that we covered in 2015 on the Eye that challenge the status quo and the meaning of home.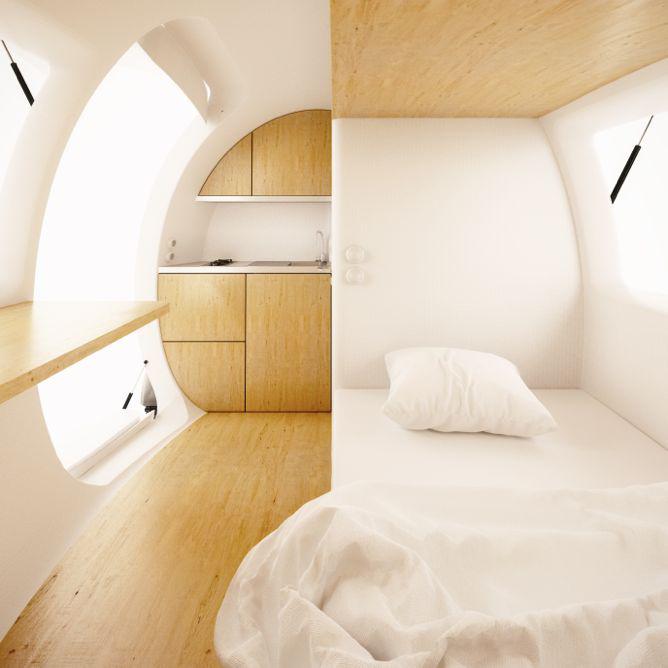 The Ecocapsule, a Portable Egg-Shaped Tiny House Built in Slovakia and Designed to Go Anywhere
The Ecocapsule from Bratislava, Slovakia–based Nice Architects is a daring take on the sustainable, nomadic tiny house movement that redefines the notion of a dream home. The egg-shaped, wind- and solar-powered microdwelling is billed as a portable tiny home, cottage, pop-up hotel, or emergency shelter that doubles as a charging station for electric vehicles and can be shipped anywhere in the world. Inside it looks perfectly proportioned for one, with room for a bed, a desk, a kitchenette, and a bathroom, and just big enough for two people in love. This month the designers revealed that the first 50 Ecocapsules are now ready for preorder in selected countries at the nondiscounted early bird price of 79,000 euros (around $86,700). Those who wait until 2017 are promised a less expensive version and worldwide availability. Sign me up.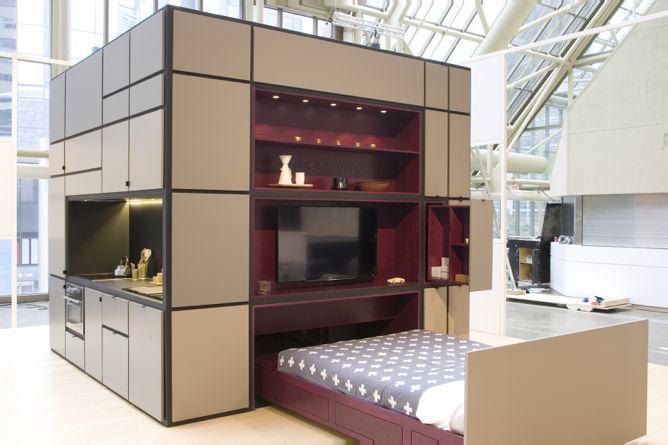 The Cubitat, an Entire House in One Compact Cube From Canada
Cubitat is a 10-by-10-by-10-foot cube that houses a kitchen, bathroom, bed, laundry, and storage. Once plumbing and electric are hooked up, the structure can theoretically turn any dwelling into what the developers are calling a "plug and play" living space that looks something like a giant's Rubik's cube and seems to beg to be painted in Mondrian colors. A collaboration between Toronto-based Urban Capital developers David Wex and Mark Reeve and designer Luca Nichetto, the prefab cube—which is still in the prototype phase—can be customized online and shipped to its destination.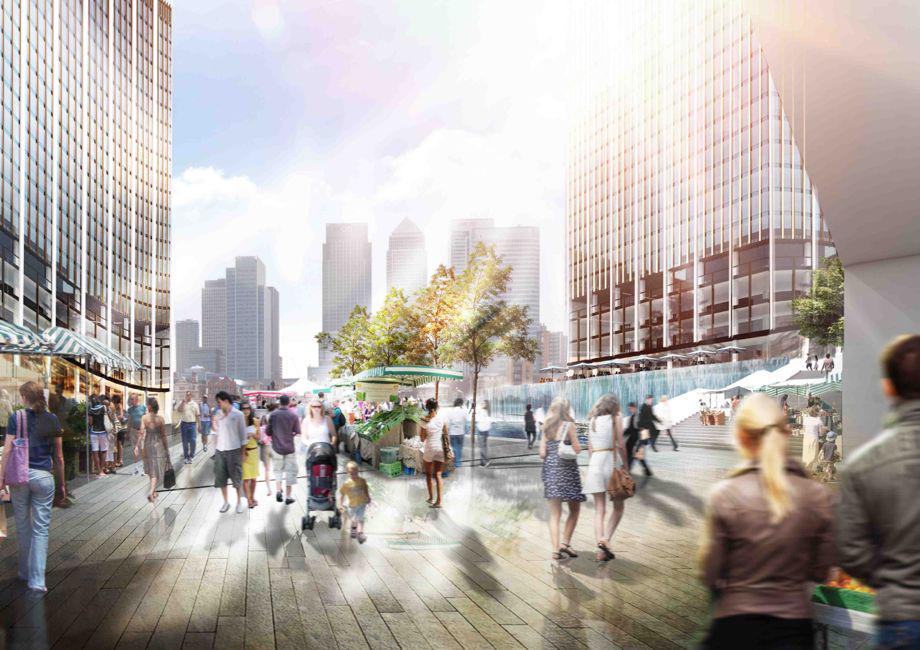 To combat that obscure downside of urban living, designers from NBBJ have devised an ingenious proposal for a pair of "no shadow" towers on London's Greenwich Peninsula (site of the prime meridian). The proposed mixed-use residential and business towers would use algorithms to redirect sunlight—canceling out shadows to create more light on the ground instead.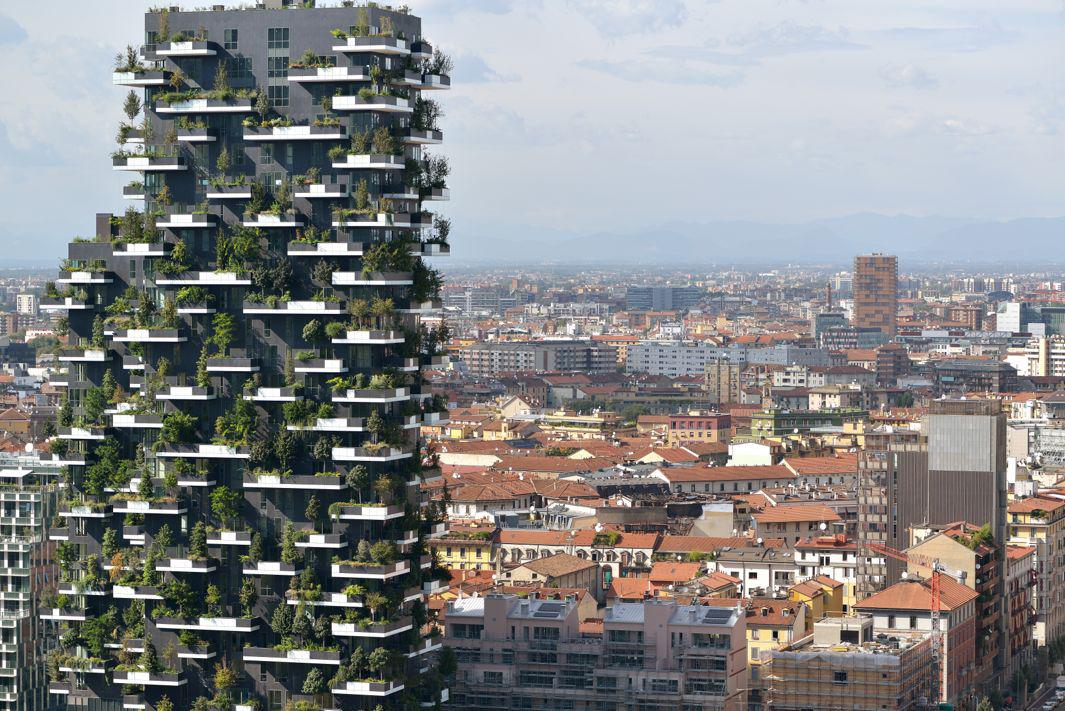 A Skyscraper Covered in Living Trees in Milan
The Council on Tall Buildings and Urban Habitat named a Milanese skyscraper as the 2015 Best Tall Building Worldwide at its 14th-annual awards in Chicago. The Bosco Verticale ("Vertical Forest"), designed by Stefano Boeri Architetti, is a pair of 361- and 249-foot residential towers festooned with more than 900 live trees and more than 2,000 plants that are described by the architects as "a model for a sustainable residential building" and an example of "metropolitan reforestation."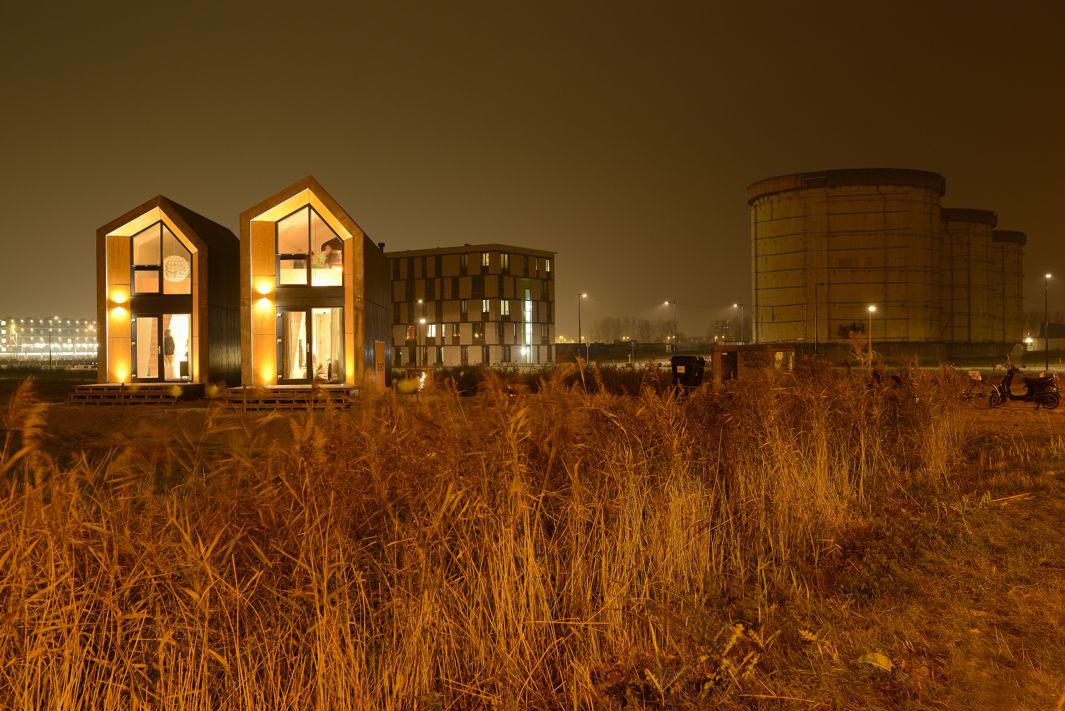 Sleek Pop-Up Prefab Rental Apartments for Single Urban Millennials in Amsterdam
To battle a tight housing market in Amsterdam that is hard on an ever-increasing number of single renters, Dutch building company Heijmans came up with a clever idea: planting prefab pop-up rental houses on vacant city lots that offer singles design-friendly, affordable, quality temporary housing in urban centers. These movable dwellings are designed to rent to young, single-person households for a reasonable 700 euros ($788) per month as temporary residences located on vacant lots that are in redevelopment limbo and otherwise eyesores on urban landscapes.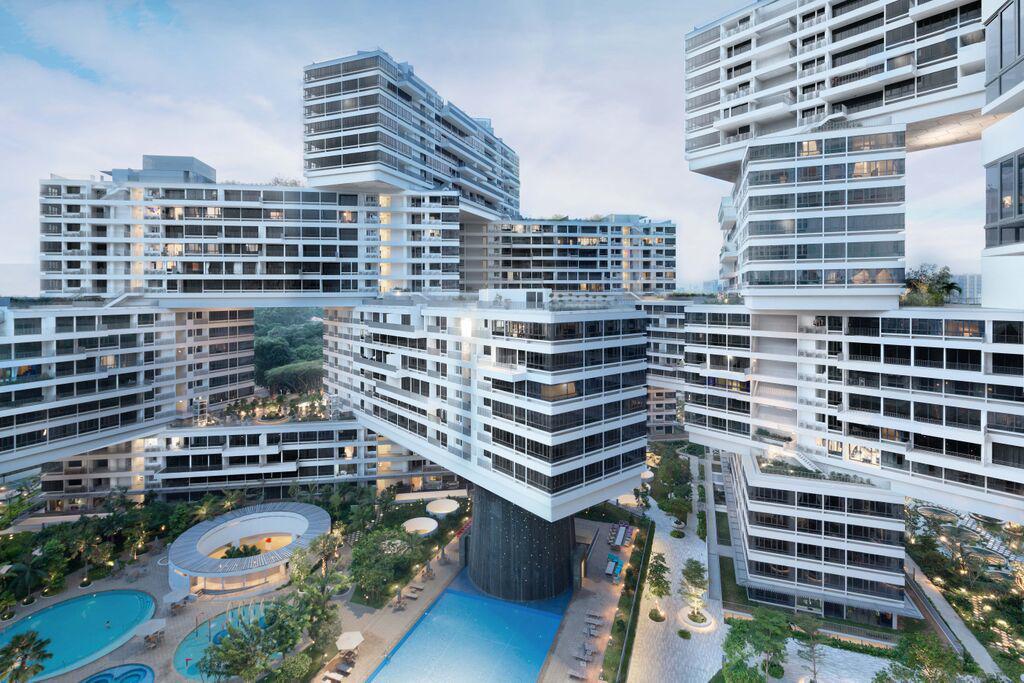 The Interlace, a Vertically Stacked Housing Complex in Singapore
The Interlace, a vertically stacked housing complex  in Singapore designed by OMA and Büro Ole Scheeren, won the World Building of the Year 2015 at the World Architecture Festival. The organizers said in a press release that the "vertical village" offers a "radically new approach to contemporary living in a tropical environment," calling the building "one of the most ambitious residential developments in Singapore's history." Instead of building a cluster of isolated towers, the architects stacked a series of apartment blocks in hexagonal arrangements around eight courtyards to create both private and shared outdoor spaces on multiple levels.