One of the most egregious downsides of the modern open-plan office is its lack of thoughtful acoustics. In addition to designing flexible workstations that allow open-plan office workers a little privacy amid the collective chaos, designers are increasingly turning their attention to the invisible scourge on productivity and well-being that is too much concentration-busting noise.
London-based Benjamin Hubert's Layer design has created a new modular acoustic stand-alone noise-busting solution made from sustainable materials that can be integrated into an office environment without modifying existing architecture.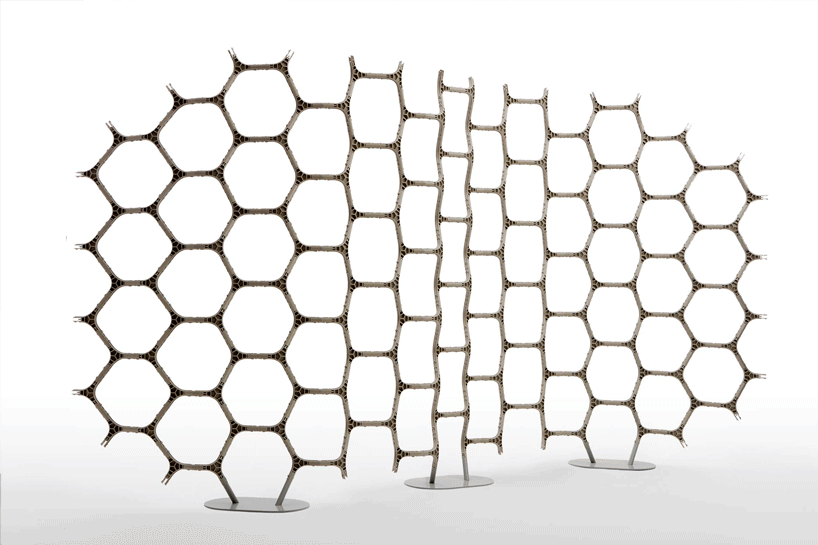 Unlike most acoustic partition systems, Scale for Australian textile design company Woven Image doesn't require installation, tools to assemble, or even instructions. Conceived as a flexible, out-of-the-box solution, Scale uses a system of 13-inch by 2-inch pressed recycled hemp acoustic tiles that attach to an injection-moulded recyclable thermoplastic framework that you can clip together and attach to recycled aluminum base plates using magnets, requiring nothing but your intuition and bare hands. The system can be used to cover solid walls or those with windows.

"Workplaces today are constantly in flux, with teams organically growing and shrinking as projects demand," Hubert said in a press release. "Commercial interior spaces need to be able adapt to these demands and Scale for Woven Image delivers a solution to enable this with both flexibility and adaptability, whilst retaining a strong sense of visual engagement."
The hemp tiles shown in the product photos may not be exactly beautiful, but Layer says that the tiles are available in a range of colors, as evidenced in the company's email holiday card image below.