This post originally appeared on Caixin.
Renowned liver surgeon Huang Jiefu has spent more than a decade advocating change for a health care service he considers dangerously opaque and seriously flawed: China's system for transplanting human organs.
In a sense, Huang's effort as an advocate for change and his work as an esteemed doctor paid off on Nov. 23, when he received a prominent international award.
Huang was awarded a Gusi Peace Prize by a charity based in Manila, Philippines, for working toward reforming the system through which patients receive lifesaving organ transplants in China. He earned the honor for contributions made while serving as the deputy minister of health from 2001 to 2013, for spearheading the government's recent decision to stop harvesting organs from executed prisoners, and for his current work as director of the National Organ Transplantation Committee.
Huang appreciates the recognition but says his job is far from finished.
He calls the arrangement through which donor organs are harvested and implanted in patients underdeveloped. It's a system weakened by inadequate legal support and hobbled by communication gaps among the professionals in charge.
Moreover, he says reforms are needed to make organs more readily available to the general population of patients and encourage more doctors to become transplant surgeons.
The country's transplant system is managed and directed by three groups: the National Health and Family Planning Commission, the nation's hospitals, and the government-affiliated Red Cross Society. For many years, bureaucrats, hospital administrators, and judges worked with doctors around the country to arrange transplant donors and patients.
Ending in January the decadeslong practice whereby patients received organs from executed inmates was just one step in an effort to reform the transplant-related legal system, Huang said. In the future, he wants legal decisions involving transplants to be handled with more transparency.
"The judicial system is a last line of defense for maintaining a fair and just society," he said. "Unless the judicial procedure is transparent, there will be no basis for social justice."
That organs are often bought and sold privately is another major shortcoming on the list of practices that Huang would like to change. The opaque process for procuring organs has encouraged some doctors to compete for them or access to donors.
"Some hospitals and surgeons have gotten organs by using their inside connections with judges" to arrange shady deals, said Huang.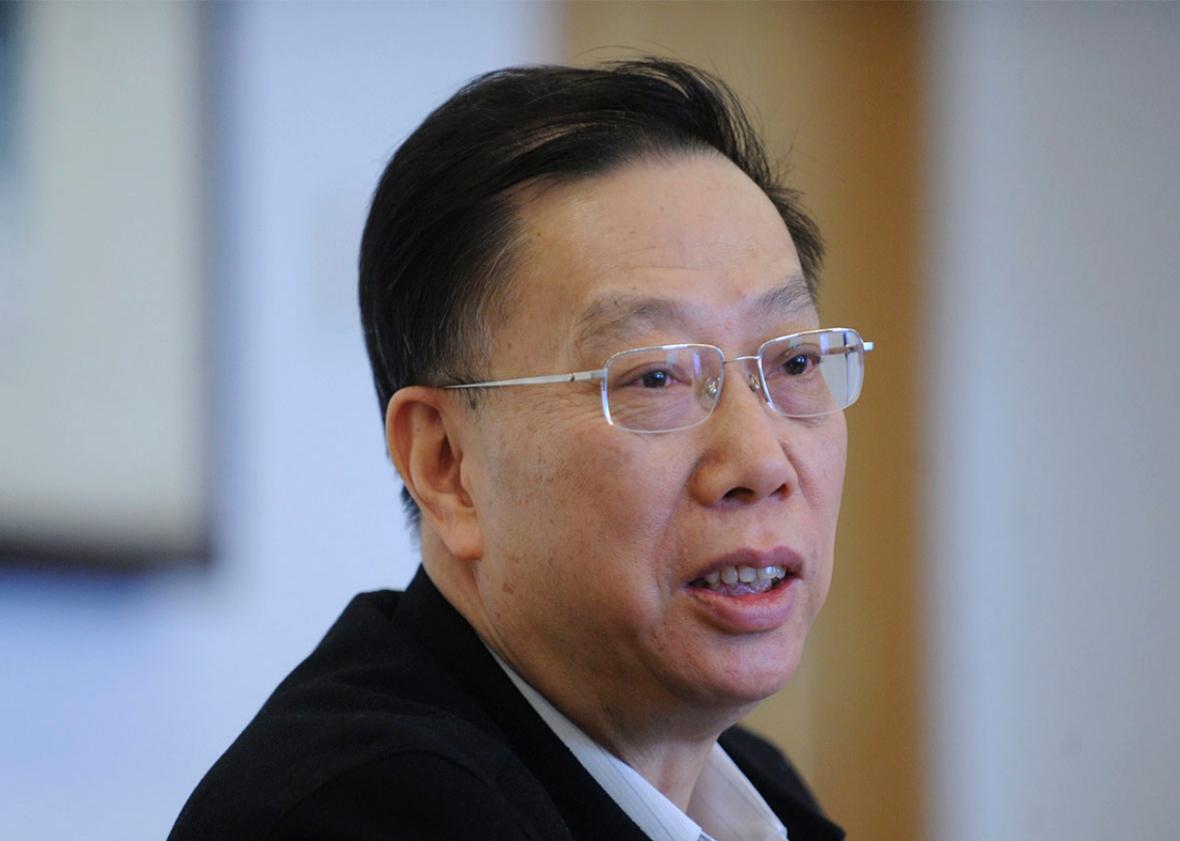 Huang has been tapping the power of his profession to battle for change. He's also benefited from the respect he earned as the surgeon who performed the country's first successful liver transplant in 1994.
Huang campaigned for organ donation standards in cases in which the donor has been declared brain dead or has suffered a fatal heart attack. These standards are designed "to determine death more scientifically," he said.
He also conducted research into donation standards that won him support from the international medical community. The report based on this research was published by the leading academic journals Lancet and Transplantation.
Furthermore, Huang has asked officials, educators, and even public security officers to help the medical community regulate organ transplant practices. Such multilevel support gave everyone involved in the process a good reason to "operate in the sunshine" instead of the shadows, he said.
"Within a few years, I'd like to see China become the country with the world's largest transplantation service, without any controversy," Huang said.
Since the decision to bar inmate organs, the country has seen organ donations soar. The number of organs transplanted from dead patients climbed in the months since the ban took effect. Between January and July, organ donations totaled 1,479, compared with 1,700 for all of 2014, said Huang.
He expected the total number of donations to pass 2,500 this year, making China the Asian country with the most after-death organ transplants.
However, the inmate organ ban did not come easily. Years of debate preceded the NOTC's so-called Hangzhou Resolution in 2013, which urged the end of organ harvesting from executed prisoners. That resolution, signed by the health commission and the NOTC, set the stage for changes to organ harvesting practices.
For years, the international medical community pressured the country to adopt a voluntary donation system, and China was denied membership in international transplant organizations due to its reliance on inmates. The medical community also refused to recognize any transplant-related research by Chinese physicians.
Huang joined the international chorus in 2005, while serving as deputy ministry of health, to become the first member of the Chinese medical establishment to call for change. At a World Health Organization conference in Manila, he said: "China needs to reform its organ transplant system through legislation and stop relying on prisoners as sources of procurement."
Soon after that bold statement, the health ministry cut the number of hospitals licensed for organ transplants to 164 from 600. And in 2007, the government issued the first transplant regulation, stipulating that all organs must come from voluntary donors.
Before 2009, Huang said, 65 percent of all transplanted organs came from dead inmates while the rest were obtained through voluntary donations. Most donors were friends and relatives of recipients.
Further efforts to improve harvesting practices came with judicial reforms in 2011, when authorities strengthened death penalty reviews and declared human organ trading a crime. In 2013, the health commission ordered all hospitals to stop working directly with courts when there's a need for organs. The commission also updated rules for organ harvesting.
In December 2014, at a conference sponsored by the health commission, Huang as head of NOTC formally requested that all hospitals eliminate inmate organ harvesting. He said voluntary donations should be the only legal basis for transplants. A month later, he got his wish.
The change "marks progress for China's legal system and human rights protection," Huang said in March at a press conference.
Huang was thus instrumental in China's successful bid to join the International Society for Organ Donation and Procurement Congress during a Seoul, South Korea, conference in October. After that achievement, he proudly wrote in his blog about "the tough 10-year journey" for reform advocates like him that ended with "the Chinese flag flying on the international organ donation stage."
The decision to honor Huang has been applauded by his peers at home and aboard. José R. Núñes, a WHO transplant specialist, said the warm congratulations sent to Huang from the international medical community reflected recognition of how significantly the organ transplant system in China has improved in recent years.
Still, Huang says there's much more work to be done.
"China's organ donation and transplant system is still fragile and fledgling," he said. "Only through efforts made by the entire society will it grow."