Like a lump of coal, Reese's unapologetically turd-like Christmas tree candy arrived just in time for the holidays. Meanwhile in Paris, superstar chef Alain Ducasse commissioned Parisian designer Pierre Tachon to create a glamorous DIY chocolate Christmas tree centerpiece that is as cleverly designed as it is delicious.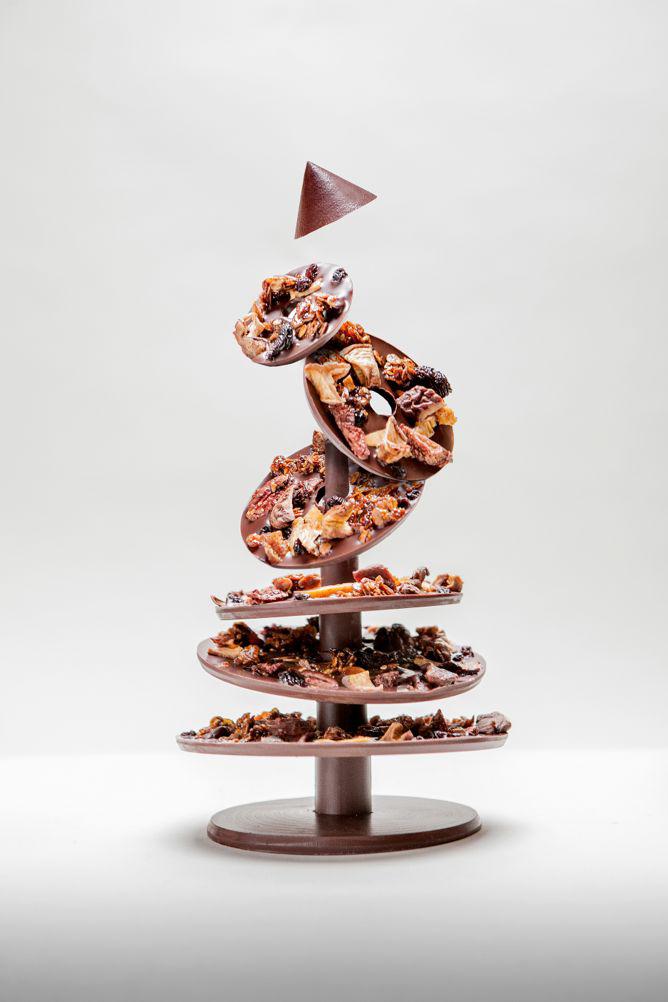 The French might be best known for the traditional Christmas dessert that is a bûche de Noël, but they consume more chocolate at Christmas—not Easter, like Americans—than any other time of year, and serious chocolatiers are constantly looking for ways to innovate and elevate when it comes to both taste and design.
Elegantly and conveniently packaged in an easily transportable and shippable (in Europe only) flat pack, Le Chocolat Alain Ducasse's tree kit includes a pair of white gloves to protect the chocolate from melting while you make a show of the child's play it is to assemble. Six disks of varying sizes are embellished with almonds, pecans, oats, sesame seeds, raisins, dried fruit, and corn flakes that are meant to mimic tree decorations; they slide onto a dark chocolate or milk chocolate pole that forms the 8-inch tree base.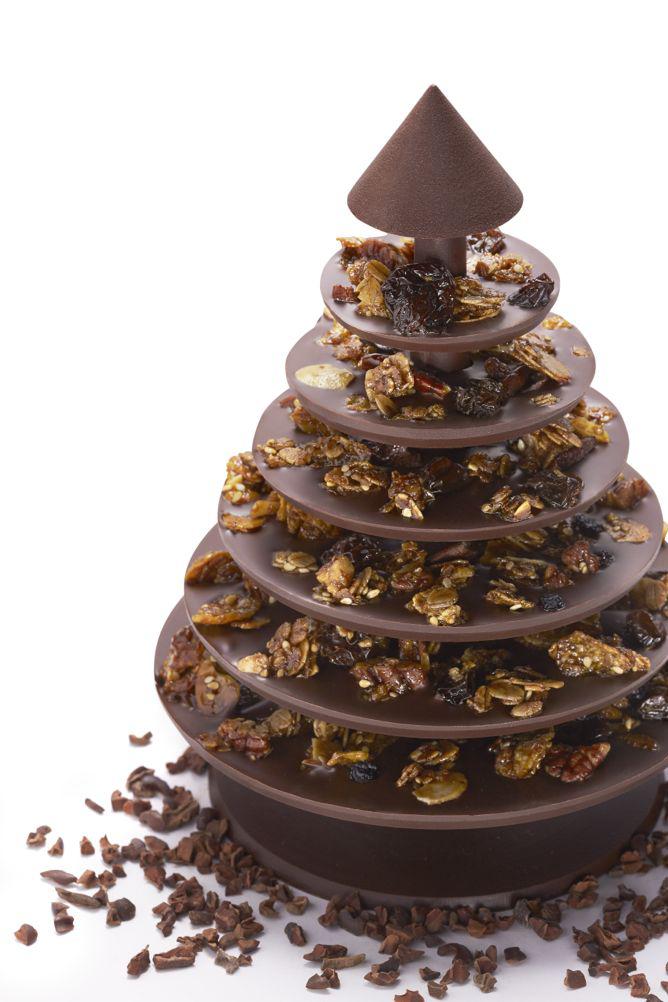 The tree is just one example of the showy chocolate eye candy you can spy in the windows of Paris sweet shops in the runup to Christmas. But at nearly $60 each, the chocolate tree kit is not the fancypants option that every Parisian goes for: Locals can procure the Reese's tree blob at the supermarket.