The season of holiday-sanctioned drinking is well underway. And now design and data nerds who love to imbibe can raise their glasses to a lively new book of infographics about all the beer, wine, and spirits they'll be enjoying in the coming weeks.
A Visual Guide to Drink by Ben Gibson and Patrick Mulligan is the first book from Pop Chart Lab, which designs posters such as architectural monuments and business cards for superheroes and whose first project five years ago was a taxonomy of beer styles.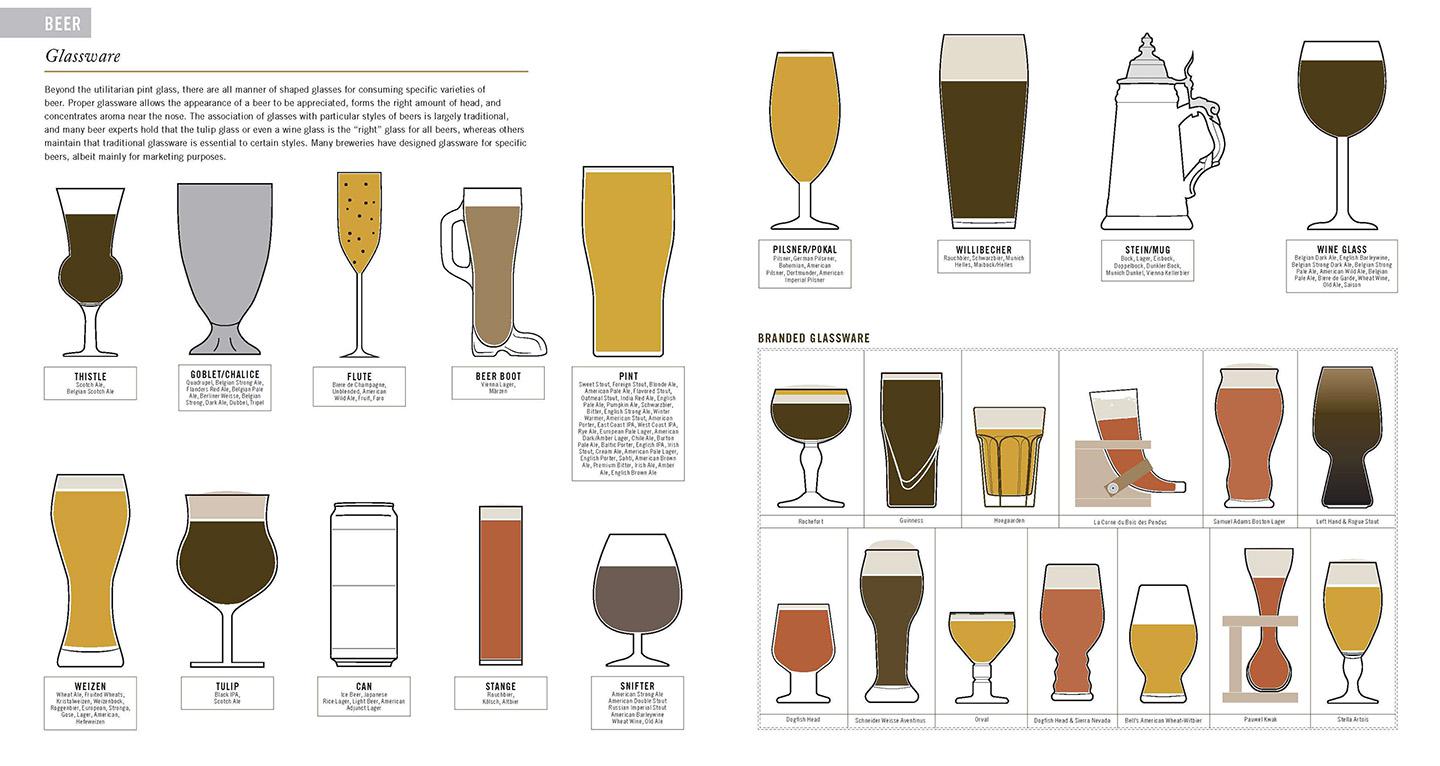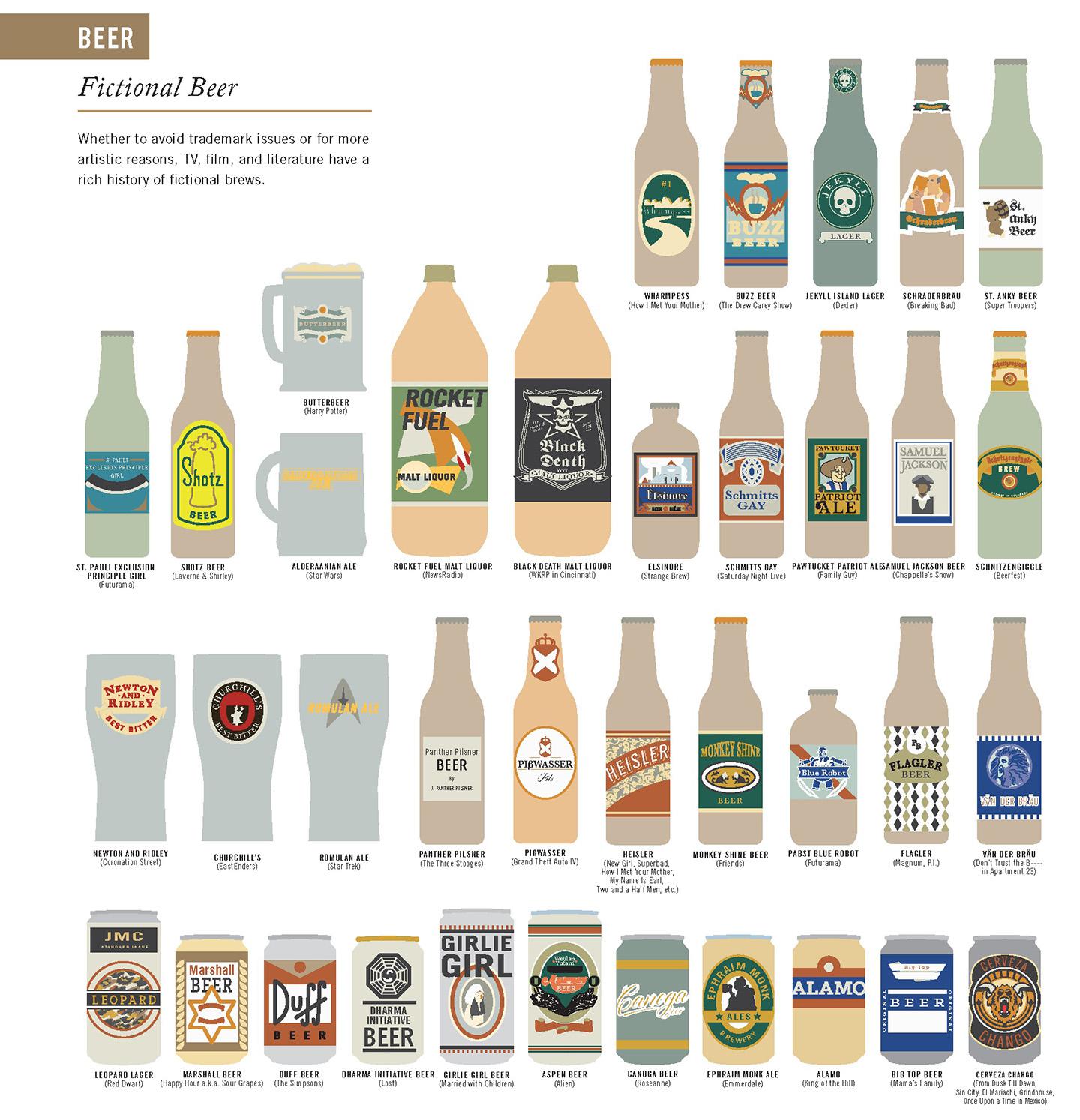 At 204 pages of handsome infographics, the book is more compendium than encyclopedia. Pages devoted to beer focus on craft selections. The wine section focuses on terroir, geography, and an overview of wine-making countries and grapes. The chapter devoted to spirits focuses on the production process and highlights regional alcohols such as whiskey or tequila as well as focusing on the alchemy of cocktails.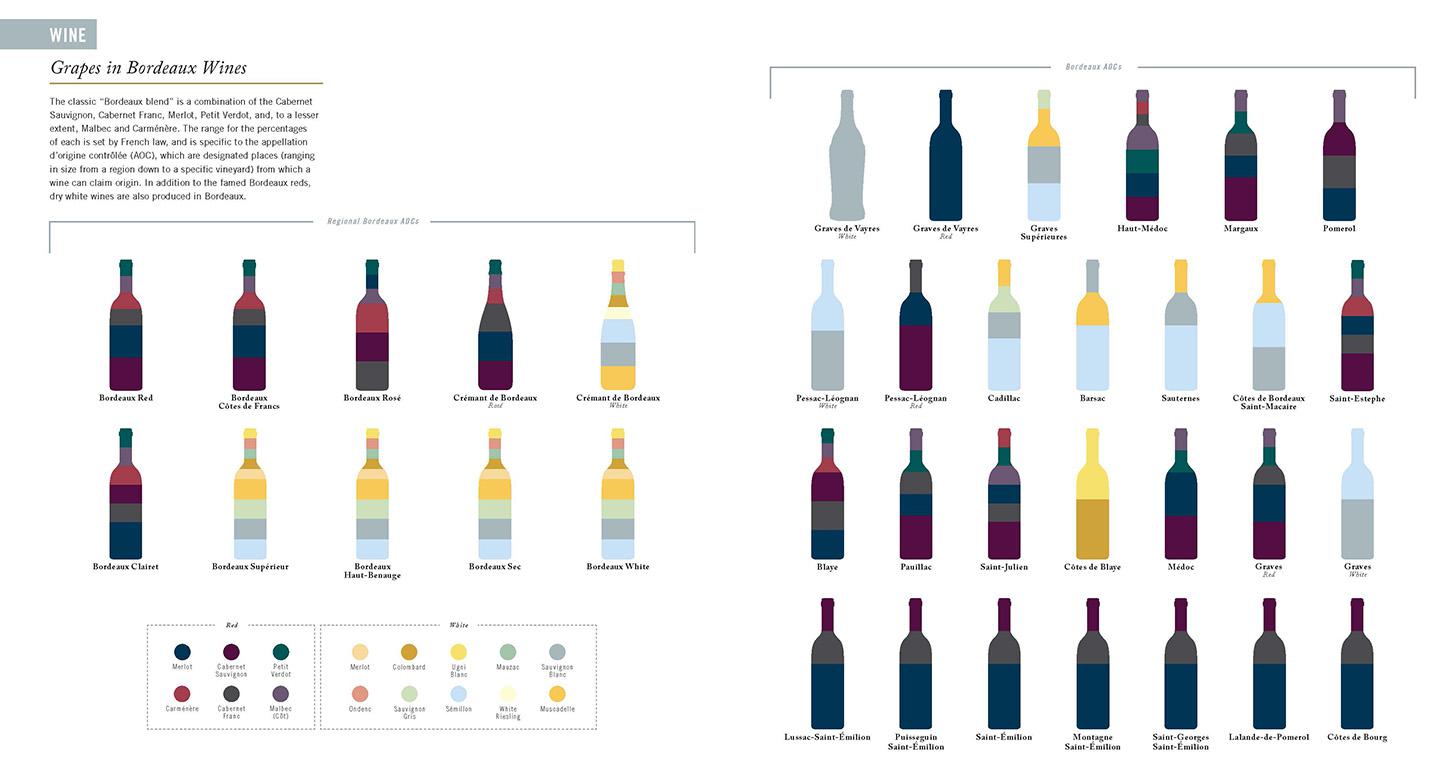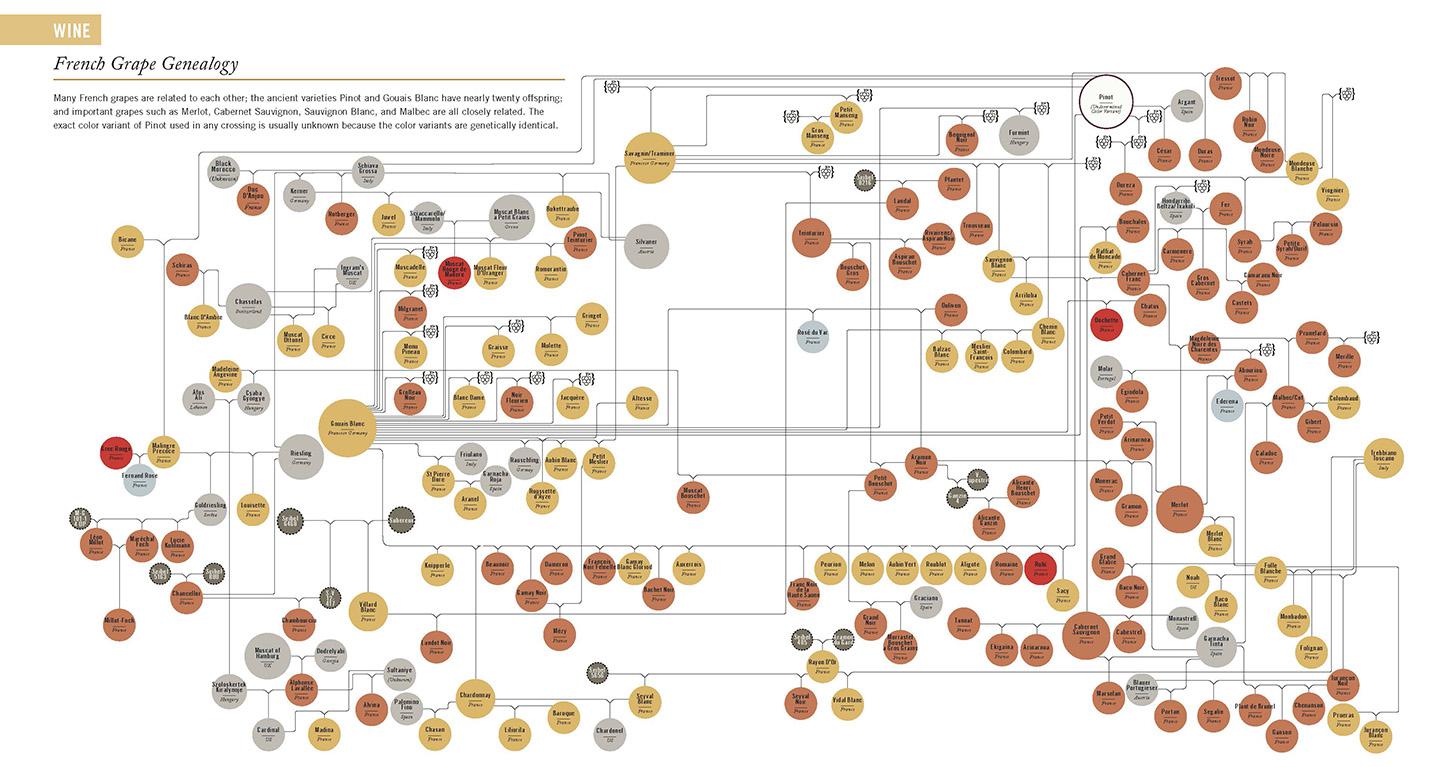 "In putting together this book we've tried, as always, to be as true to the data as possible, which has required some variation in approach from beverage to beverage," the authors write in the book's preface. "We've stayed away from some areas that are typical in alcohol primers—such as taste or pairing recommendations—which can't be empirically quantified. We have tried, though, to incorporate taste in those cases where there is an agreed-upon measure of flavor, such as IBU as a metric of beer bitterness or, of course, ABV as a measure of alcoholic strength."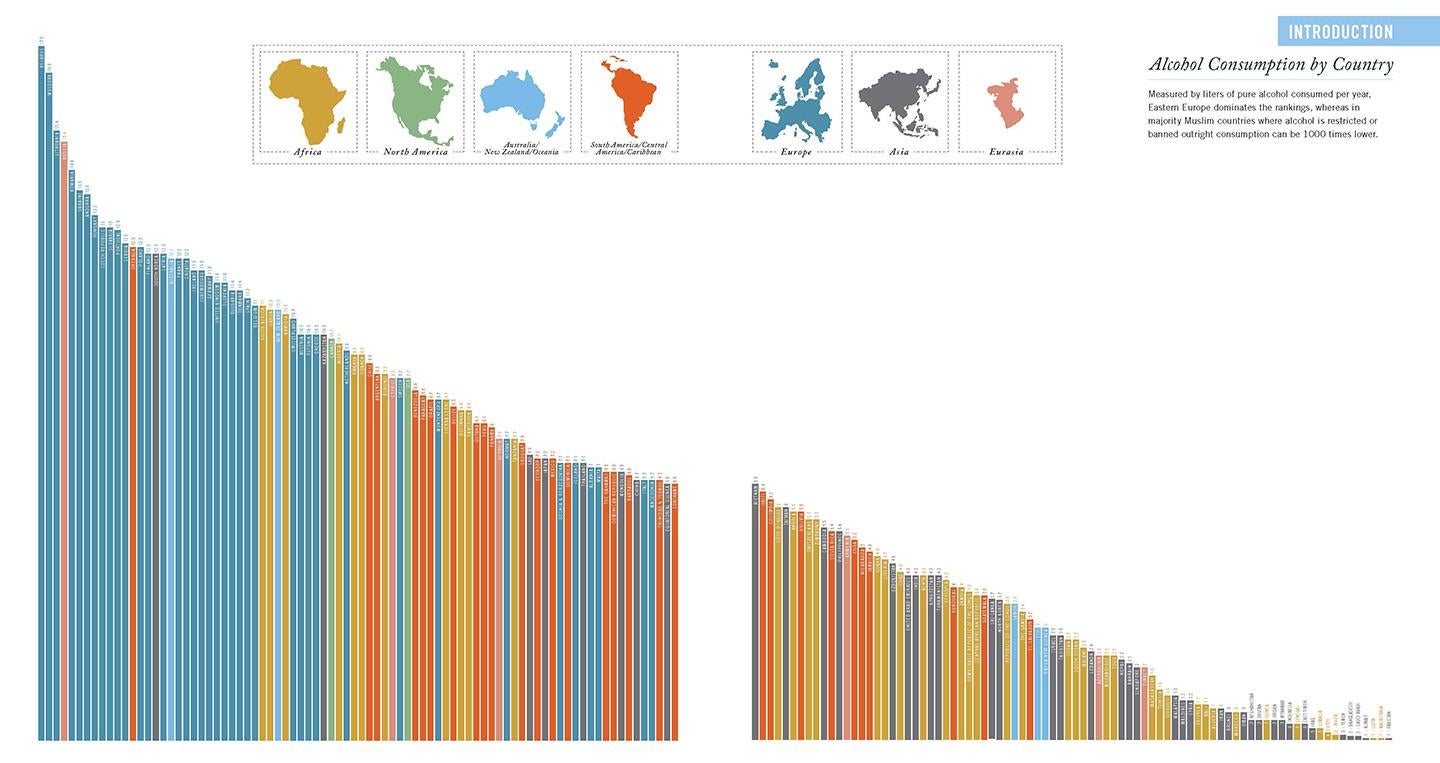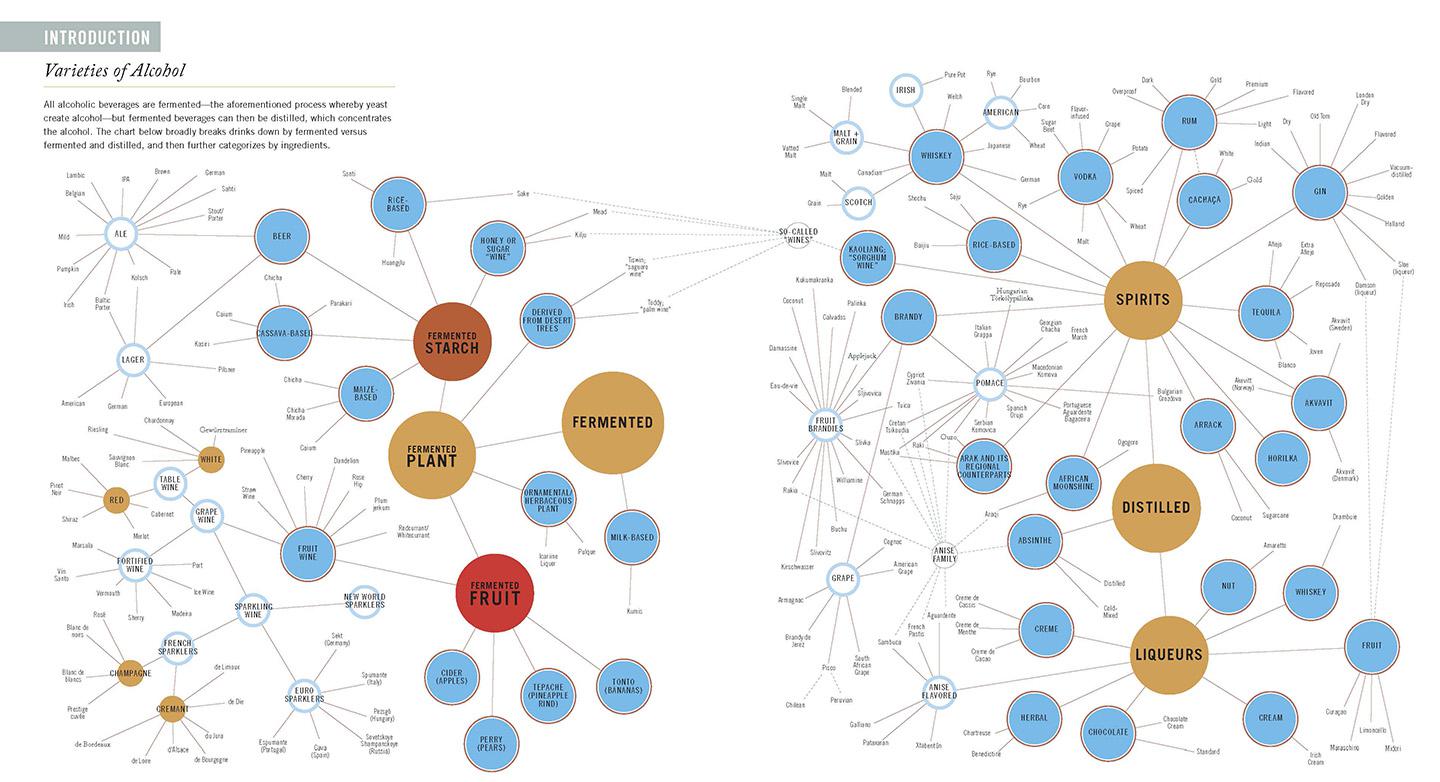 Although the book is full of interesting data, the visual format is pure coffee-table-book entertainment, with breakdowns of topics that range from the science of beer brewing to visualizations of French grape origins or a graphic breakdown of German wine-making regulations. It also boasts plenty of alcohol-related pop cultural angles, such as a page on fictional beer from TV and film; drinks from pop music, film, and literature; and a spread on celebrities who have lent their names to various spirits.