British psychology professor by day and map designer by night Max Roberts has long been interested in making maps of British, European, and American cities, including decorative maps that often celebrate his favorite styles of Art Nouveau and Art Deco. His most recent creation is a Chicago "L" map that is an ode to Frank Lloyd Wright and his enduring impact on the architecture of the city.
"I am interested in map usability, the science of making transit maps as effortless to use as possible," Roberts, whose areas of study include spatial reasoning and imagery, told me in an email, "but I've always known that maps have a very aesthetic emotional side as well." Whereas classic transit maps have a minimalist aesthetic based on the guiding principles of simplicity and clarity, Roberts said, "if the purpose of a map is to delight and soothe rather than get from A to B, then that changes everything."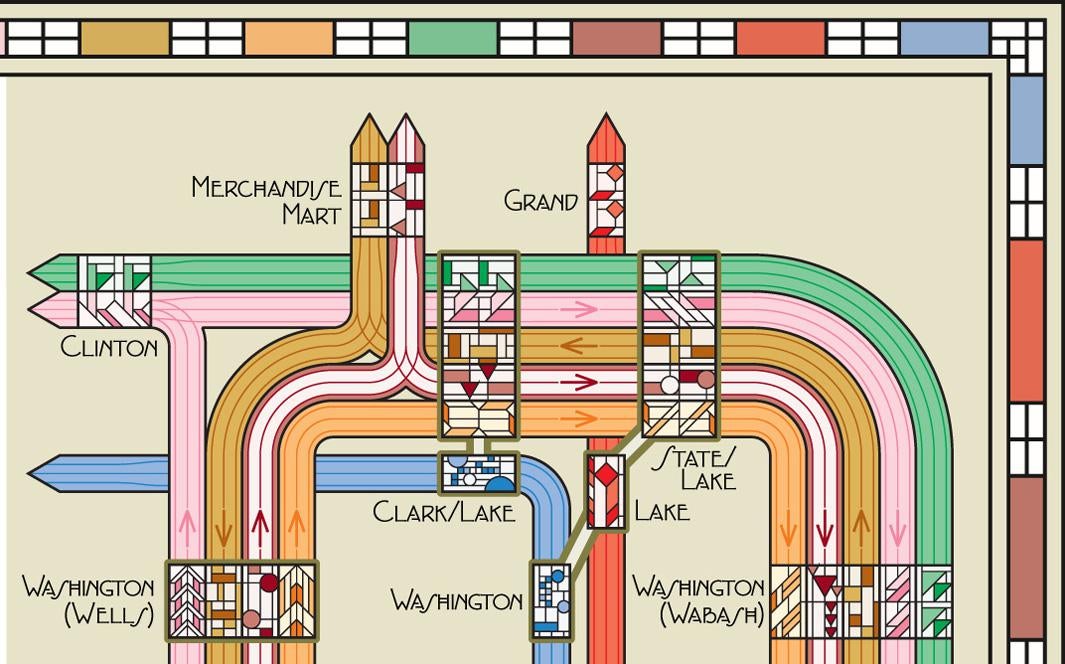 Roberts first started working on the new map in 2011. It incorporates the P22 Eaglefeather font based on an alphabet by the architect in 1922 and imagery inspired by eight of his "Tree of Life" stained glass window designs. "I've always loved Frank Lloyd Wright's stained glass work," Roberts said, "the way the patterns repeat and yet not quite repeat is mesmerising, pure geometric bliss."
Of all U.S. cities with major rail transit systems, "Chicago probably has the strictest grid structure, much more so than New York, and the [L] lines reflect that," Roberts said. "In a way it reminds me of Frank Lloyd Wright's work, organised and yet never perfectly regular."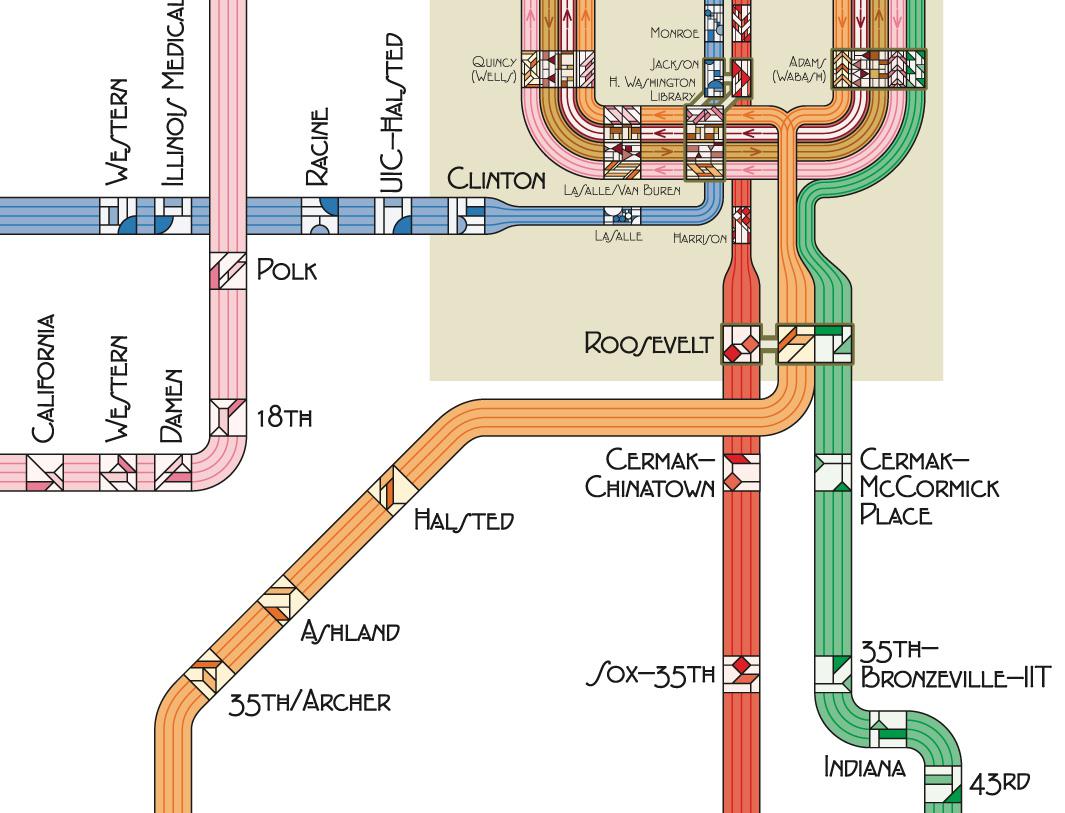 Previous experience designing Chicago maps taught him that "if you go into battle with the grid, you end up losing," Roberts added, so he worked with it to add structure and organization to the decorative design. "It's actually not a bad map in its own right," Roberts said. "Take away the decoration and it does a good job of simplifying Chicago without destroying the geography."
For more information or to purchase print-on-demands maps by Roberts, check out Tube Map Central.