The holiday season is nearly upon us, and with it comes the inevitable end-of-year best-of roundups and reflections, and awards for things you didn't know had awards, like, apparently, the Best Public Restroom in America 2015.
That illustrious honor was bestowed by Cincinnati-based business services corporation Cintas to the public restrooms in the 1.4-square-mile town of Minturn, Colorado. Astonishingly, the contest is in its 14th year, founded in 2002 "to honor businesses across the country that consider hygiene and style top priorities," according to the company, and conducted via public nominations and online voting.
This year's nominees included the facilities at a wine bar, an art museum, an underground salt mine, and a nursing suite inside a baseball stadium. Cintas said in a press release that it selected 10 finalists based on "cleanliness, visual appeal, innovation, functionality and unique design elements."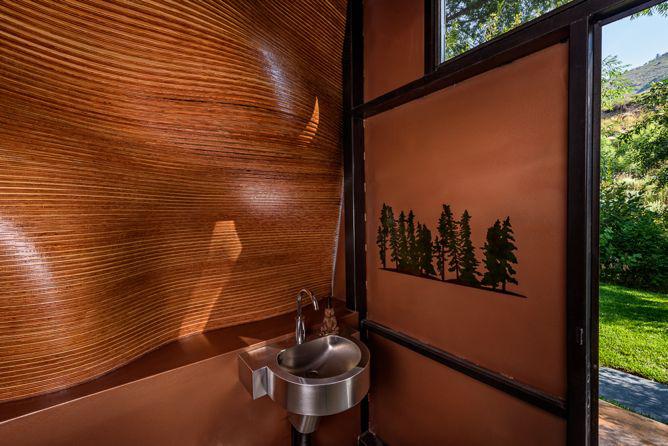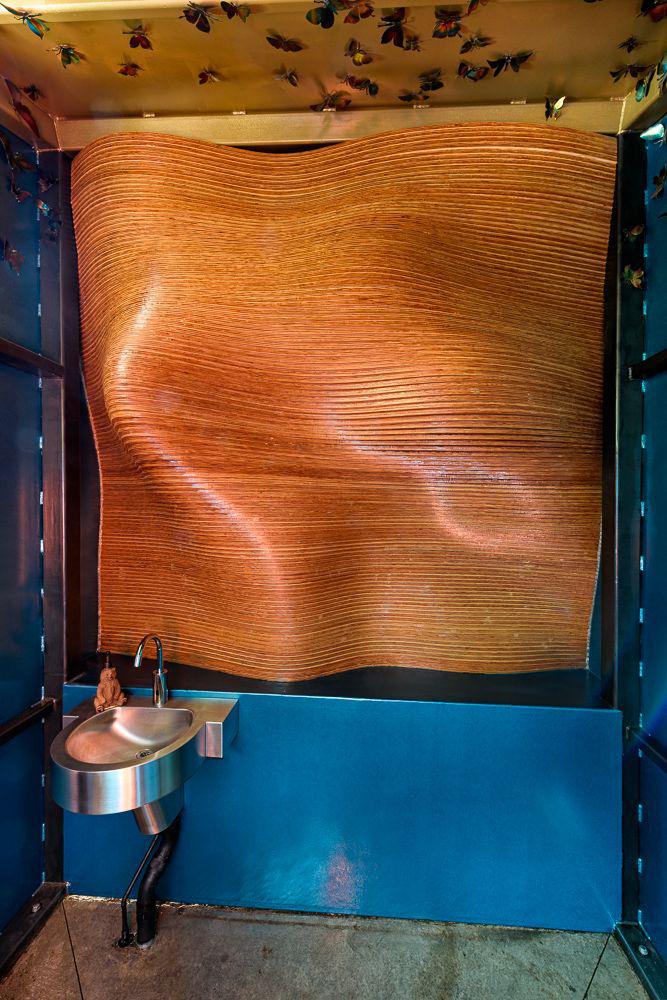 According the release, the Minturn his-and-hers restrooms are inspired by the town's history, designed to mimic a passageway into a Rocky Mountain mine. To create a piece of "functional art," the local planning commission, town council, carpenters, public works department, concrete workers, steel artists, and plumbers collaborated to create what the company calls an "impressive 'potty' for the town to celebrate."
And why not? Public restrooms are a necessary evil, so there is nothing wrong with making them vehicles for civic pride, as well designed as anything else in the built world. But while the opening image of the Minturn restrooms is a winner, the sculptural forms blending into the stunning scenery like a pair of glorified outhouses, the only available photos of the interior are less inspired. Also suspicious is the fact that no actual toilets are pictured in these images, unlike the third-place runner-up in this year's contest, Charleston Distilling in Charleston, South Carolina, below.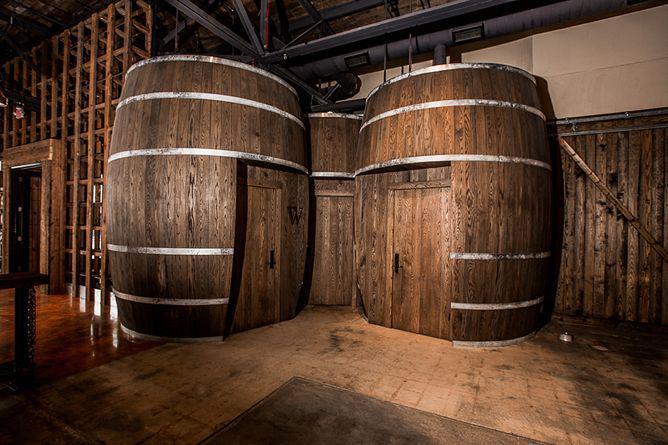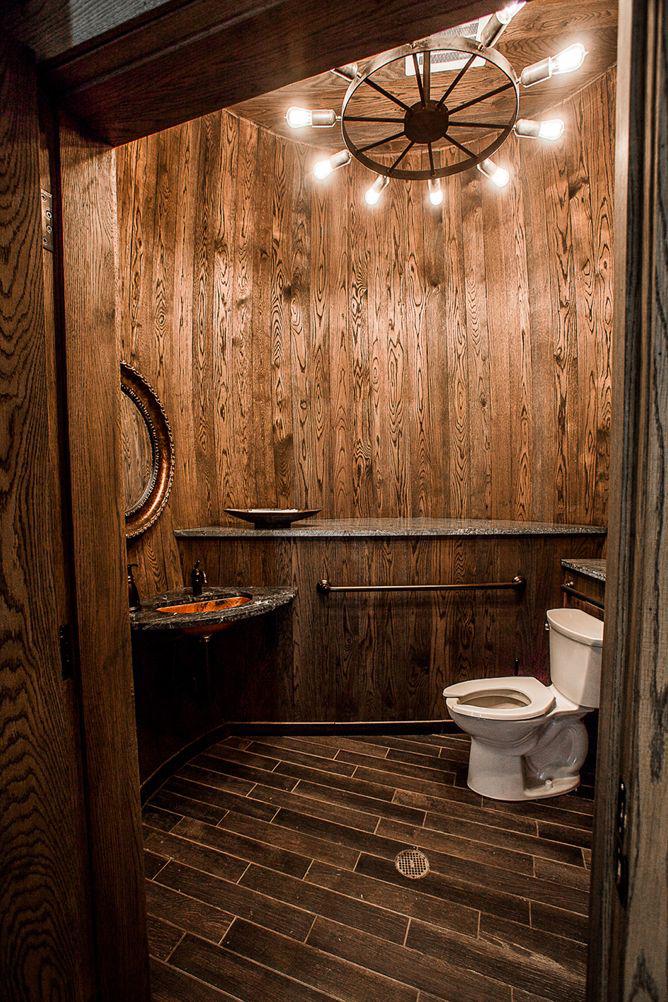 Check out all the finalists here, and past winners in the America's Best Restroom Hall of Fame.