The Dutch city of Arnhem took nearly 20 years and $40 million to build a futuristic new Transfer Terminal that opens Thursday at Arnhem Central Station.
First conceived by Amsterdam firm UNStudio in 1996 and built in collaboration with structural engineering firm Arup, the curvaceous transfer hub—Arnhem's largest postwar development—was designed to replace a 1950s train station and to help turn the station into a vibrant transportation hub that could accommodate a daily flow of 110,000 commuters by 2020.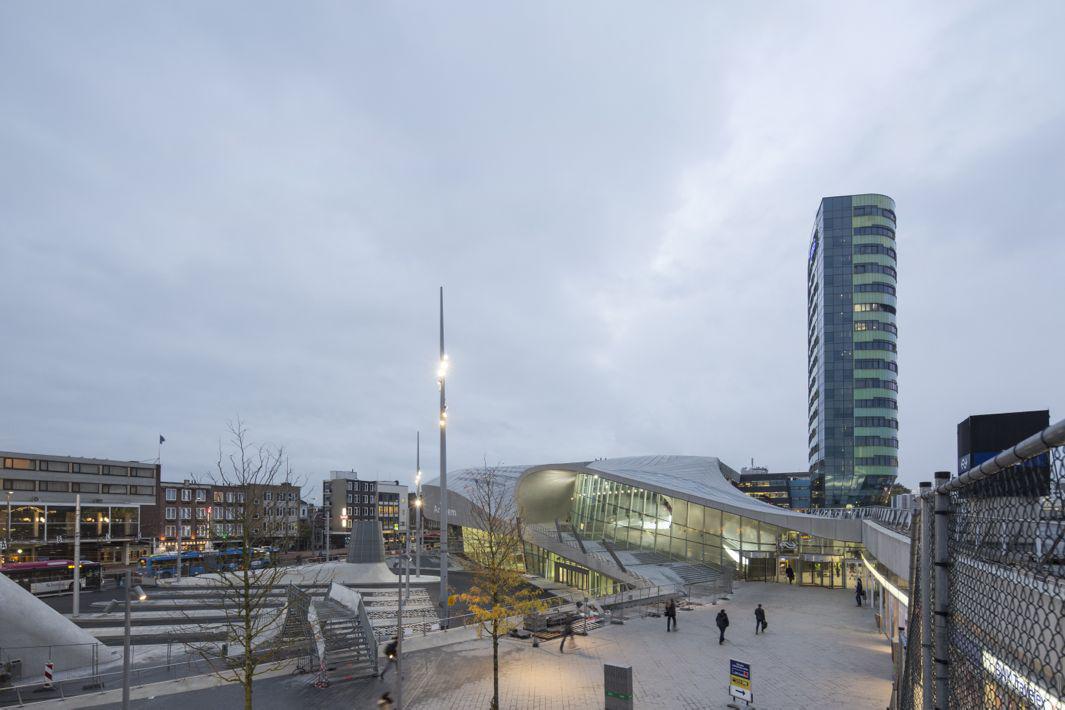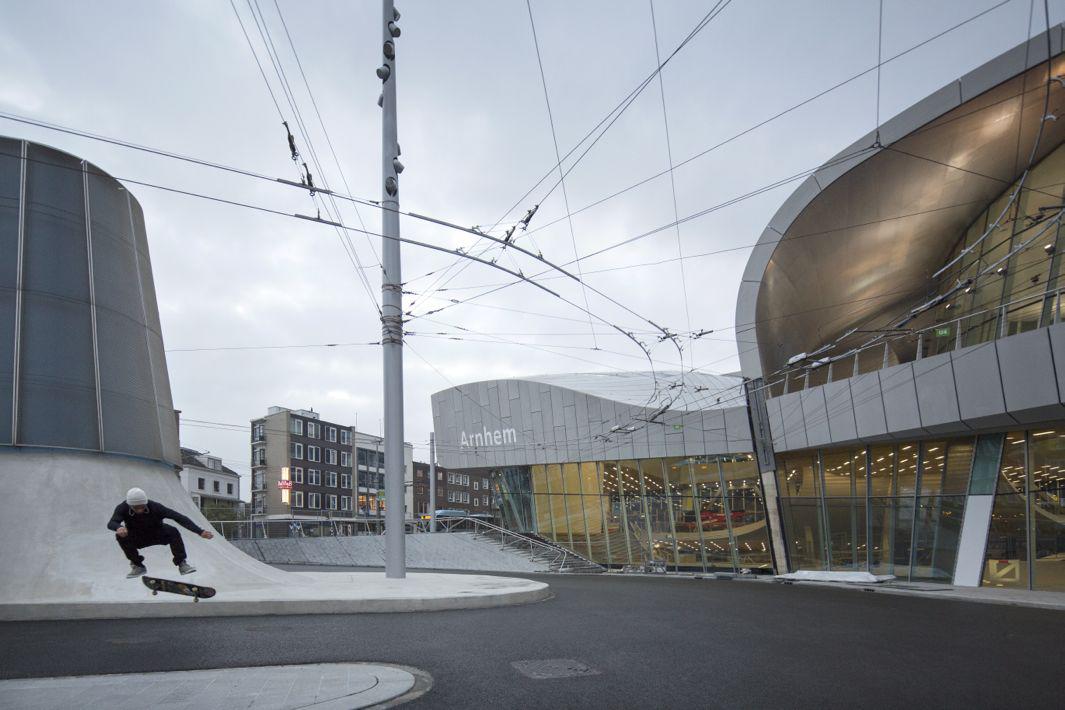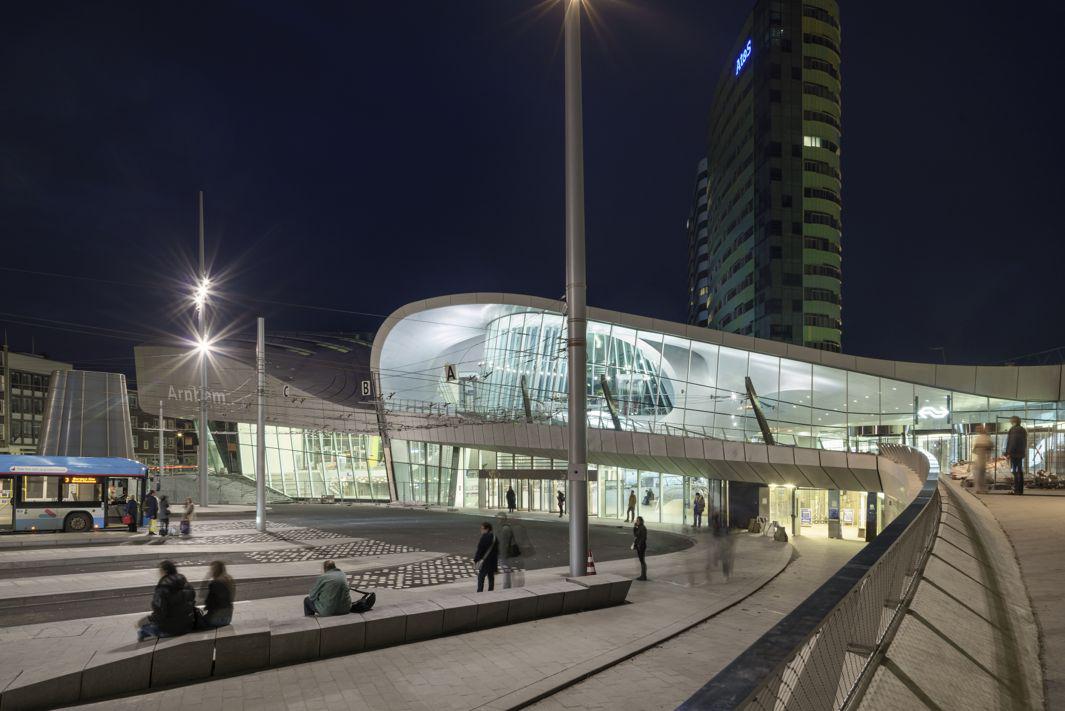 In a project description on the Arup website, the company said that the "unique, column-free" structure, "gently inclined surfaces," and purposeful lighting were designed to "guide travellers intuitively through the building."
"We wanted to give a new and vital impetus to station design," Ben van Berkel, founder and principal architect of UNStudio, said in a press release. "So rather than merely designing the station around the activities and people flows that already took place there, the expanded architecture of the new Transfer Terminal directs and determines how people use and move around the building."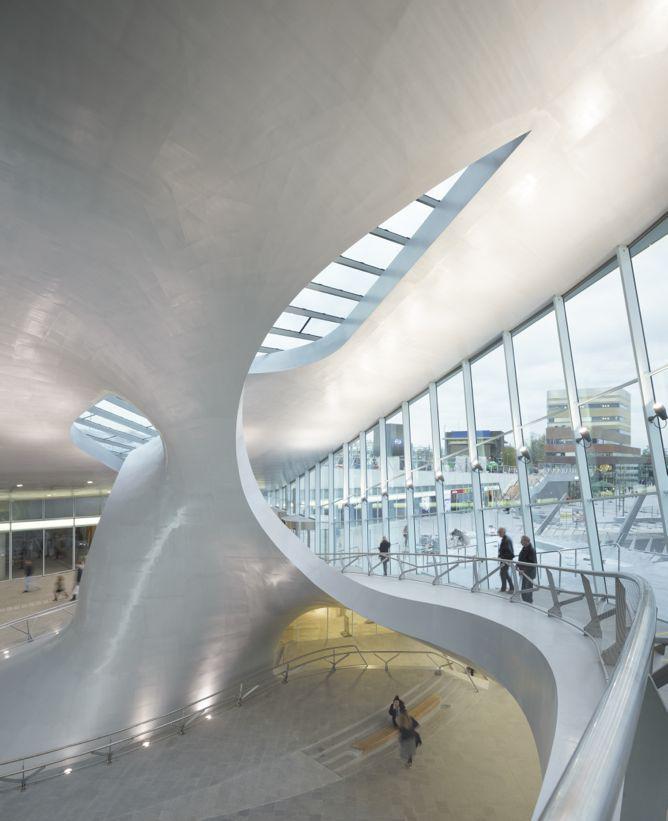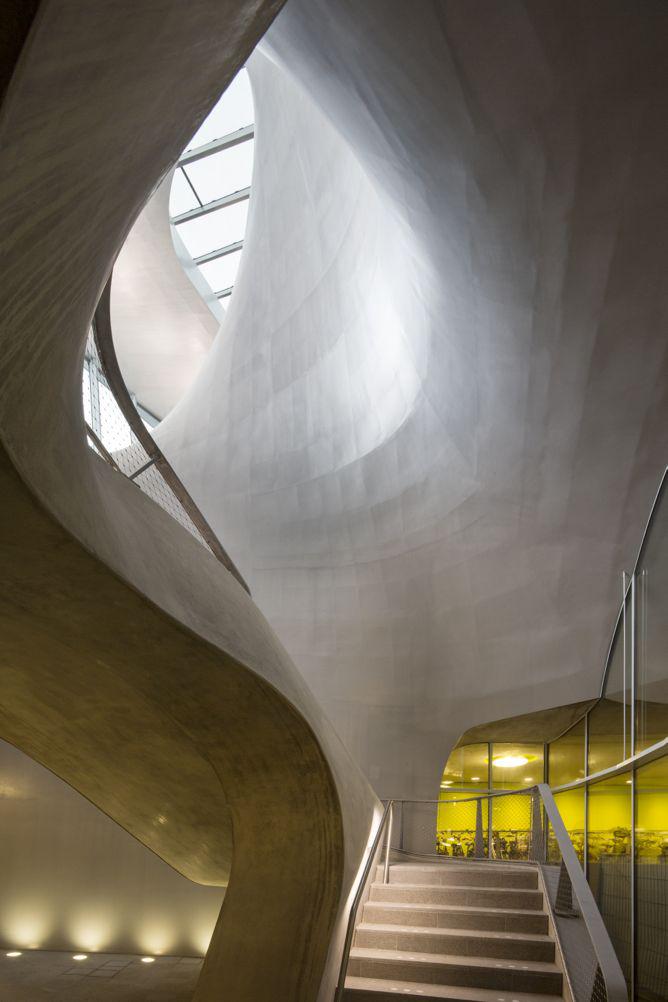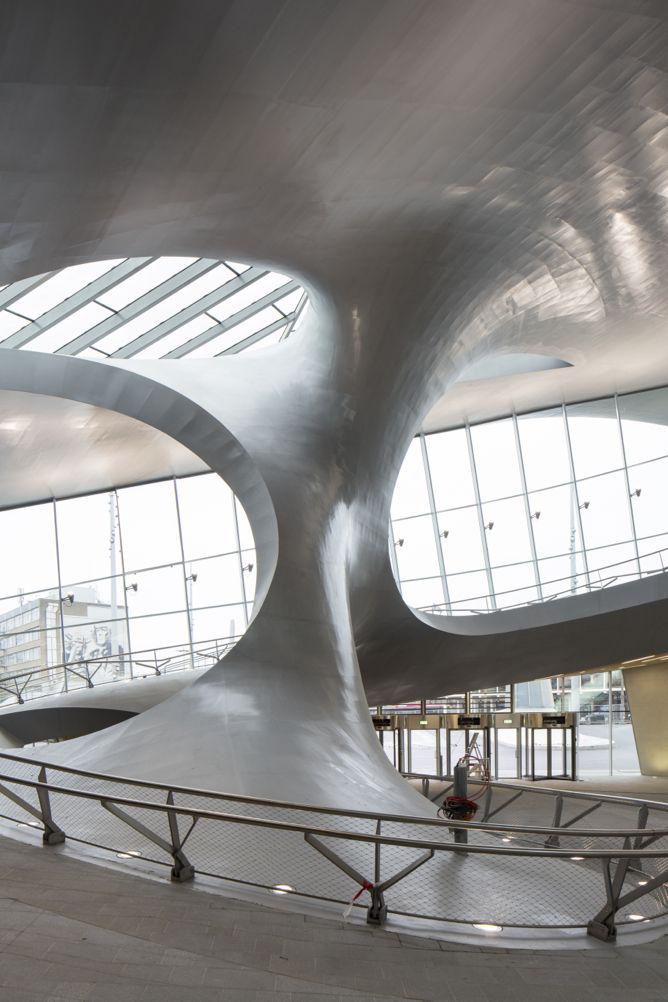 According to the release, UNStudio integrated the "naturally sloping landscape distinctive to Arnhem" into the design, conceiving the Transfer Terminal as "a flowing, utilitarian landscape of different functions stacked up to four storeys above ground and two below."
The main space is a 57,641-square-foot Transfer Hall featuring "dramatic twisting structural roof geometry, which enables column-free spans of up to 60m."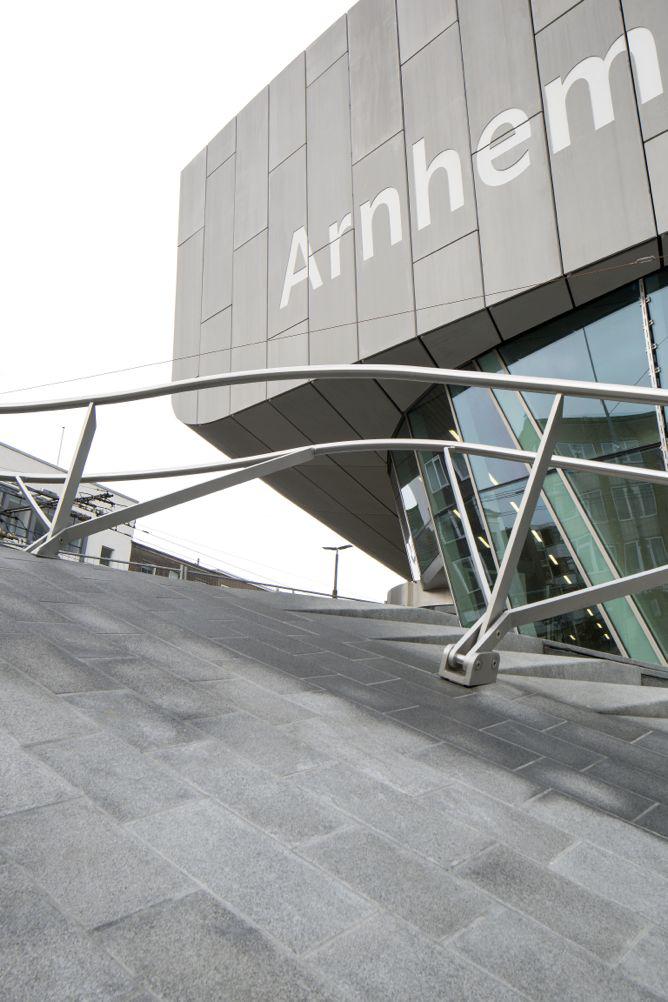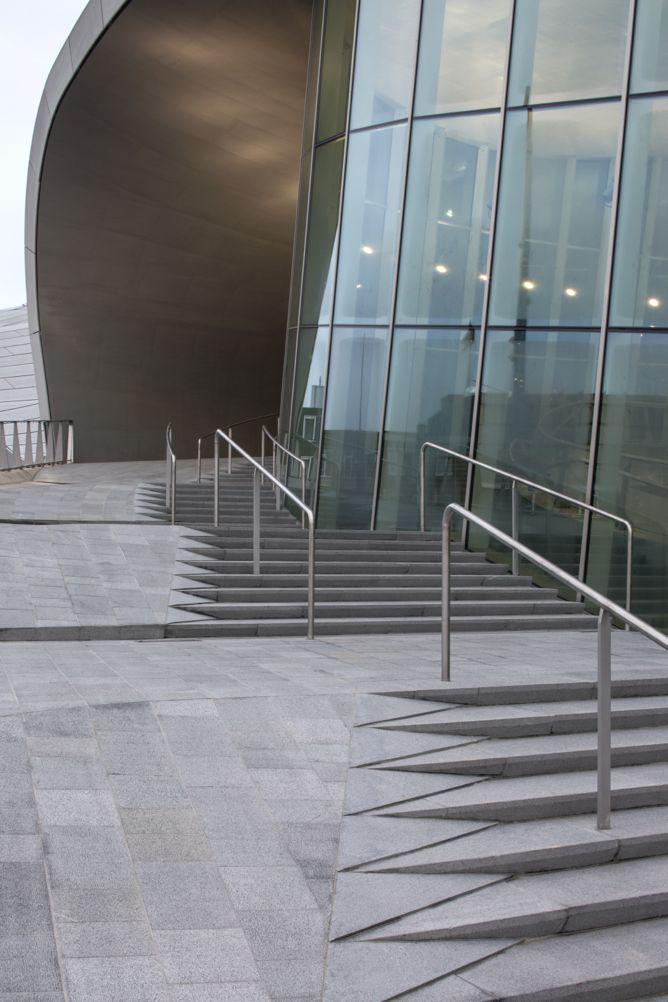 "Taking references from the continuous inside/outside surface of a Klein bottle," the release said, "UNStudio aimed to blur distinctions between the inside and outside of the terminal by continuing the urban landscape into the interior of the transfer hall, where ceilings, walls and floors all seamlessly transition into one another."
The new transport hub includes commercial space, a conference center, and links to a nearby plaza that will include offices, shops, a cinema complex, and—because this is the Netherlands—bike storage.
To get a better sense of what it's like to move through the space, check out the brief video below, which shows what human-focused infrastructure design can do to improve the drudgery of commuting (I'm looking at you, Penn Station).