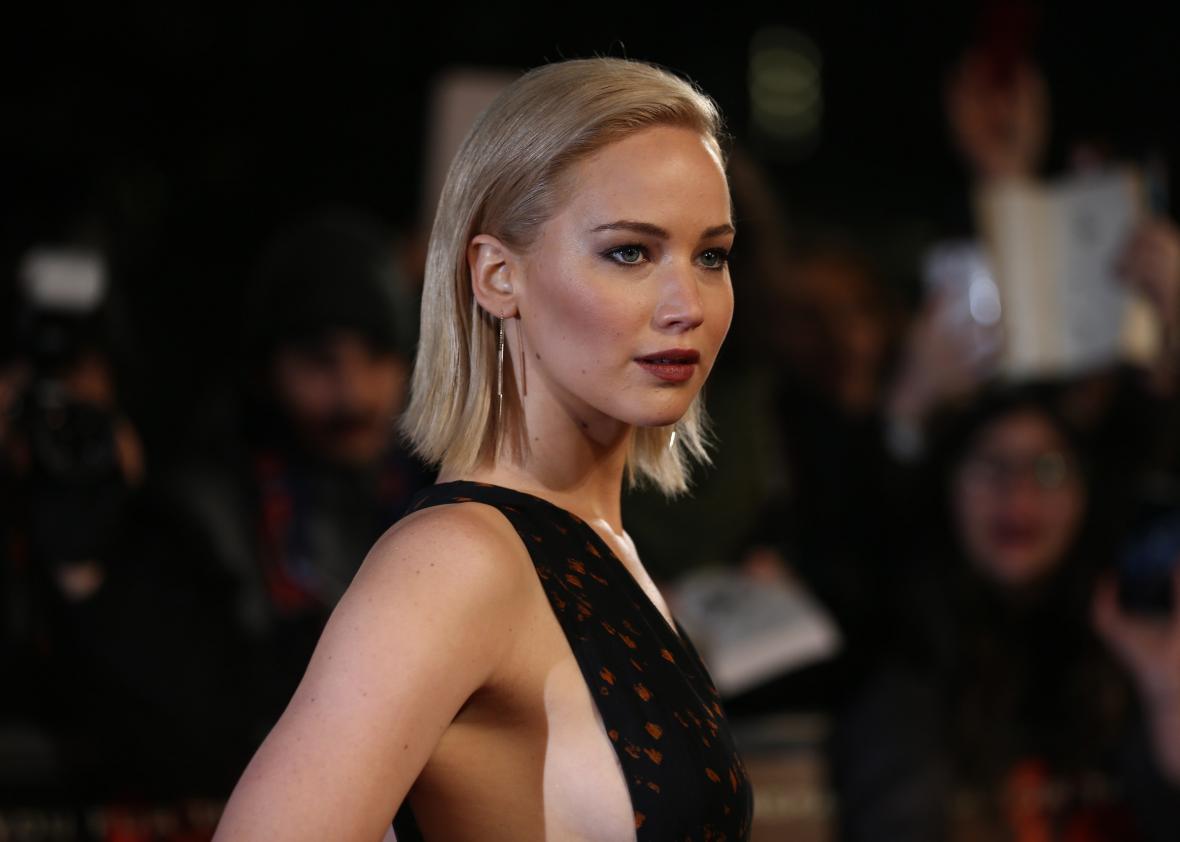 It's easy to scoff at the wage disputes of the 1 percent. When film and TV actresses advocate for pay equity, people listen. Still, since celebrities rake in tens of millions of dollars each year, their plight can feel less urgent than the gender wage gap in less lucrative industries.
But Hollywood's pernicious, widely discussed pay gap has much to teach us about how gender and money intersect in the workplace. Thanks to last year's Sony Pictures hack and the obsessive attention thrown upon film stars, we know a lot more about the ins and outs of Hollywood salaries than we do about those in nearly every other sector. And, as this week's Variety cover story reiterates, the way pay-based sex discrimination manifests in that rarefied sphere isn't so different from nonrich, nonfamous women's experiences just about everywhere else.
One reason why the gender wage gap persists in all industries is a heavy reliance on previous pay rates during salary negotiations. Women are taught to talk around their former salaries in job interviews, because their new employers could use the information to justify a smaller pay bump. Likewise, entertainment attorney John Logigian told Variety that he uses an actor's salary history as a guide when making deals for film studios. "If female actors are not getting the high salaries of their male counterparts, they are handicapped in negotiations," he said. With each step up the career ladder, the pay gap instated with a first or second job only widens.
And even when women are making Bentleys full of cash, they're less likely to negotiate their salaries in the first place, starting the previous-salary cycle at a lower grade than their male counterparts. "I would be lying if I didn't say there was an element of wanting to be liked that influenced my decision to close the deal without a real fight," Jennifer Lawrence wrote in a Lenny essay about her intimate knowledge of the wage gap last month. "I didn't want to seem 'difficult' or 'spoiled.'" Lawrence's experience echoes a common dynamic in pay talks: Women don't play hardball in salary talks because they believe they'll alienate future co-workers, which scores of studies have shown they actually will.
Women in business can see their pay rates plateau as men get promoted and funneled into top leadership positions. Women in Hollywood are likewise hampered by a pipeline that elevates men into boldfaced marquee parts while keeping women in supporting roles. Ramin Setoodeh writes in Variety:
Male actors are able to quickly build on their incomes, because blockbusters like The Dark Knight, Spider-Man, and Superman offer more opportunities for them as heroes and villains in megabudget movies. Women are less commonly hired for such tentpoles (for example, the lone female star in The Avengers is [Scarlett] Johansson). As a result, female salaries remain stagnant, while their male counterparts see paychecks continue to climb.
Of course, the entertainment industry's singular demands have some singular effects on hiring and pay. Hollywood's fixation on youth, which is magnified for women, has yielded a substantial age wage gap among actresses that's unparalleled in other spheres. Maven Pictures' Celine Rattray told Variety that sales agents nearly always prefer a male lead to a female one—and when that's not possible, as in The Kids Are All Right, they ask for younger women. "We had a quite a few people saying, 'What if you made it a bunch of lesbians in their 20s, not in their 40s?'" she said. For all the ageism and sexism in the business world, despite the million-dollar paychecks, in some ways, the stars still have it worse.
---