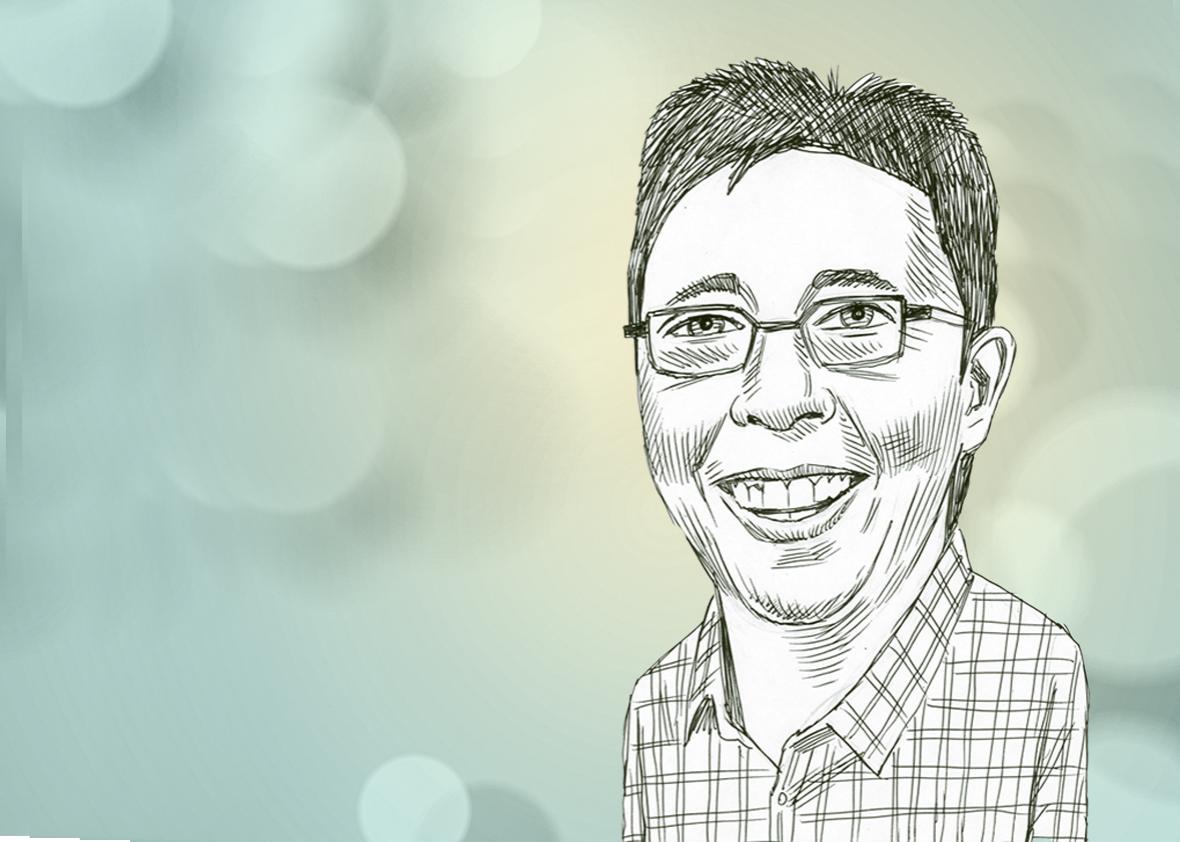 Plus Peeps!
I'm June Thomas, editor of Outward and a member of the Double X Gabfest squad. I'm also an immigrant, so unlike many of you, I will not be taking part in the annual fall festival pilgrimage. My family never pressures me to fly home for Thanksgiving, because they don't know what it is. ("Is that the one with pumpkin pie?" my mom always asks, not realizing I eat pumpkin pie twice a day, 365 days a year.)
Still, I've been in this country long enough to know that there are times during a family holiday gathering when the only thing that could save your sanity is being able to block out certain relatives. Why not fill your ears with Slate and Panoply podcasts instead? This week saw some fab ones: The Message reached its bone-chilling conclusion, which means you can enjoy a little under two hours of audio entertainment set in a location that's even scarier than an American kitchen just before the Thanksgiving dinner comes together. Sir David Hare guested on The Gist with Mike Pesca last Friday, and I loved how the playwright started the interview slightly suspicious of his American interlocutor and ended up in love with the guy. And on You Must Remember This, Karina Longworth explained how David O. Selznick came to make the highest-grossing movie of all time: Gone With the Wind.
If, like me, you plan to spend a good bit of the holiday catching up on television, may I recommend Netflix's Jessica Jones? As well as being a great show, it inspired some wonderful Slate pieces, from Jack Hamilton's review to Willa Paskin's look at its terrifying villain, Christina Cauterucci's praise for one crucial scene, Arthur Chu's smart comparison with Gamergate, and Claire Landsbaum's love letter to JJ's leather jacket. (OK, I admit, I wrote about it, too.) The only thing that could make watching Jessica Jones better would be if you could wrap yourself up in the "cartoonishly chunky wool blankets" Kristin Hohenadel wrote about earlier this week—I swear those giant stitches haunt my dreams.
Do not miss Christina Cauterucci's investigation into why female meteorologists all wear the same dress; Mark Joseph Stern's fascinating look at a Benghazi whistleblower's lawsuit; Vanessa Vitiello Urquhart's hilarious, profound account of growing up gay online; Jamelle Bouie's explanation of why fascist is the political label that best identifies Donald Trump; and Josh Voorhees' roundup of Trump's latest set of fearmongering falsehoods. You should also feel free to enjoy some of Ben Mathis-Lilley's perfect headlines. (The pieces themselves aren't bad, either.)
I'm going to end with a confession: It's been a busy week, and I'm behind on my Slate reading. Here's what I'm going to catch up with over the next few days—given the authors and subject matters, I just know they are guaranteed to be great: Seth Stevenson's story of sleeping all night in a sensory deprivation tank; Amanda Hess' deep dive inside the Sony hack; Laura Miller's take on the Philip K. Dick masterpiece behind Amazon's new series The Man in the High Castle; and Reihan Salam's examination of the latest threats to Obamacare.
As is traditional at this time of year, let me tell you what I'm thankful for: my colleagues at Slate for being such good eggs, and to you, dear Slate Plus members, for helping to make the magazine possible.
Happy Thanksgiving!
—June
---