The World Architecture Festival, which completed its eighth annual run on Friday, awarded a vertically stacked housing complex in Singapore as the World Building of the Year 2015.
The organizers said in a press release that the Interlace by OMA and Büro Ole Scheeren is a "vertical village" that offers a "radically new approach to contemporary living in a tropical environment," calling the building "one of the most ambitious residential developments in Singapore's history."
Instead of building a cluster of isolated towers, the architects stacked a series of apartment blocks in hexagonal arrangements around eight courtyards to create both private and shared outdoor spaces on multiple levels.
"By stacking the apartment blocks, the design generates a multiplication of horizontal surfaces populated by extensive roof gardens and landscaped terraces that in aggregate provide 112% green area—more than the size of the unbuilt site," according to Büro Ole Scheeren.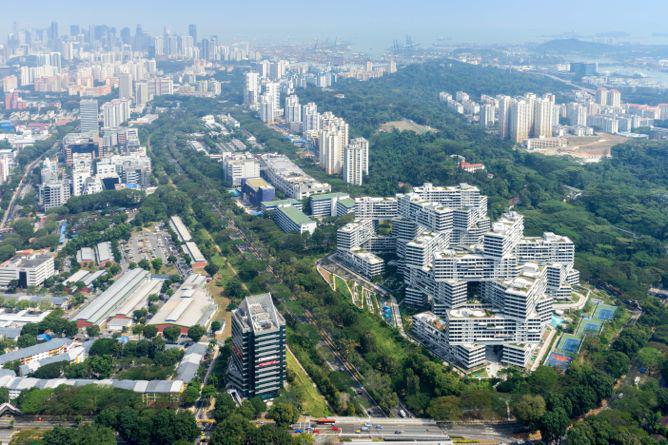 Completed in 2013, the Interlace has 1,040 apartments that are grouped in blocks of six, 18, and 24 stories with outdoor spaces such as roof terraces, plazas, landscaped gardens, a running track, tennis courts, and pools. It also has indoor communal spaces including a gym, a theater, and a karaoke room that encourage residents to mingle in ways that conventional tower blocks do not.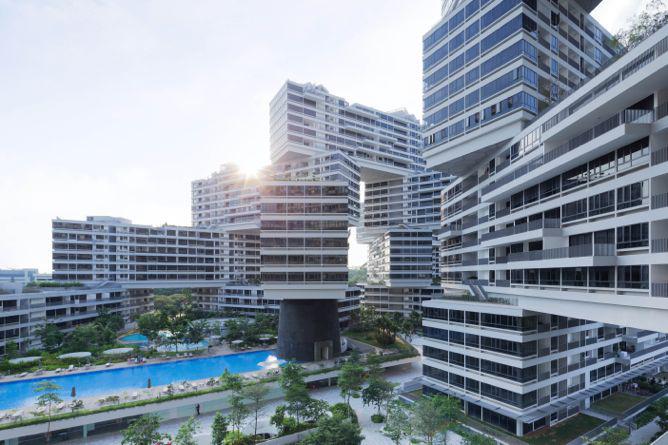 "The tower in its generic form is principally a very isolating typology—a kind of vertical silo of repetition, always the same floor plan," Ole Scheeren told the Financial Times, "but has very little to do with how people live together, apart from their existence in their isolated apartments."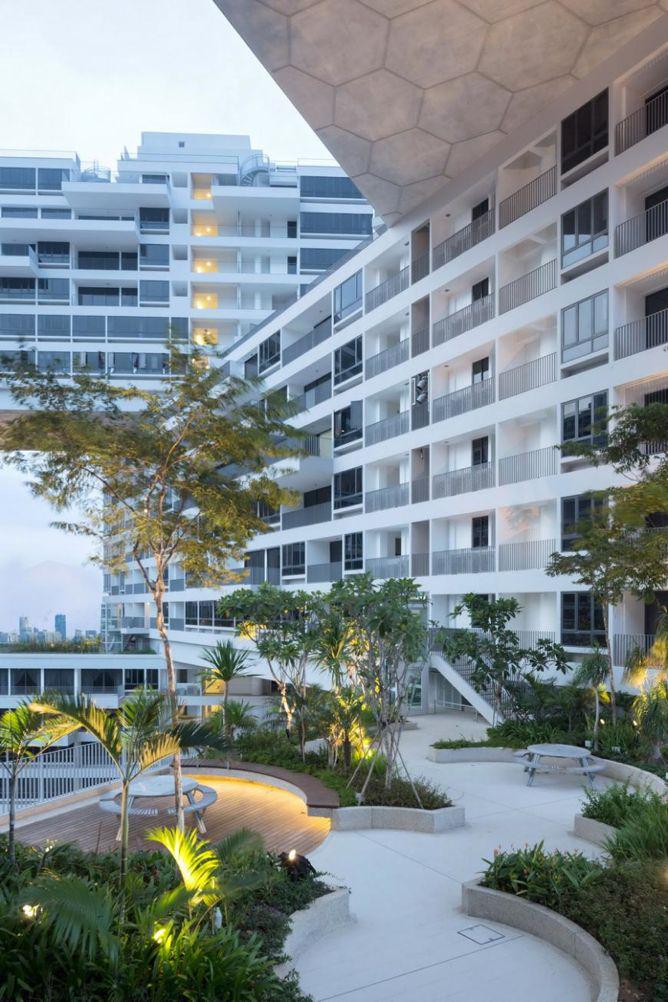 Nevertheless, World Architecture Festival Director Paul Finch said in the release that the Interlace is "blazing a trail with an example of bold, contemporary architectural thinking," presenting "an alternative way of thinking about developments which might otherwise become generic tower clusters."