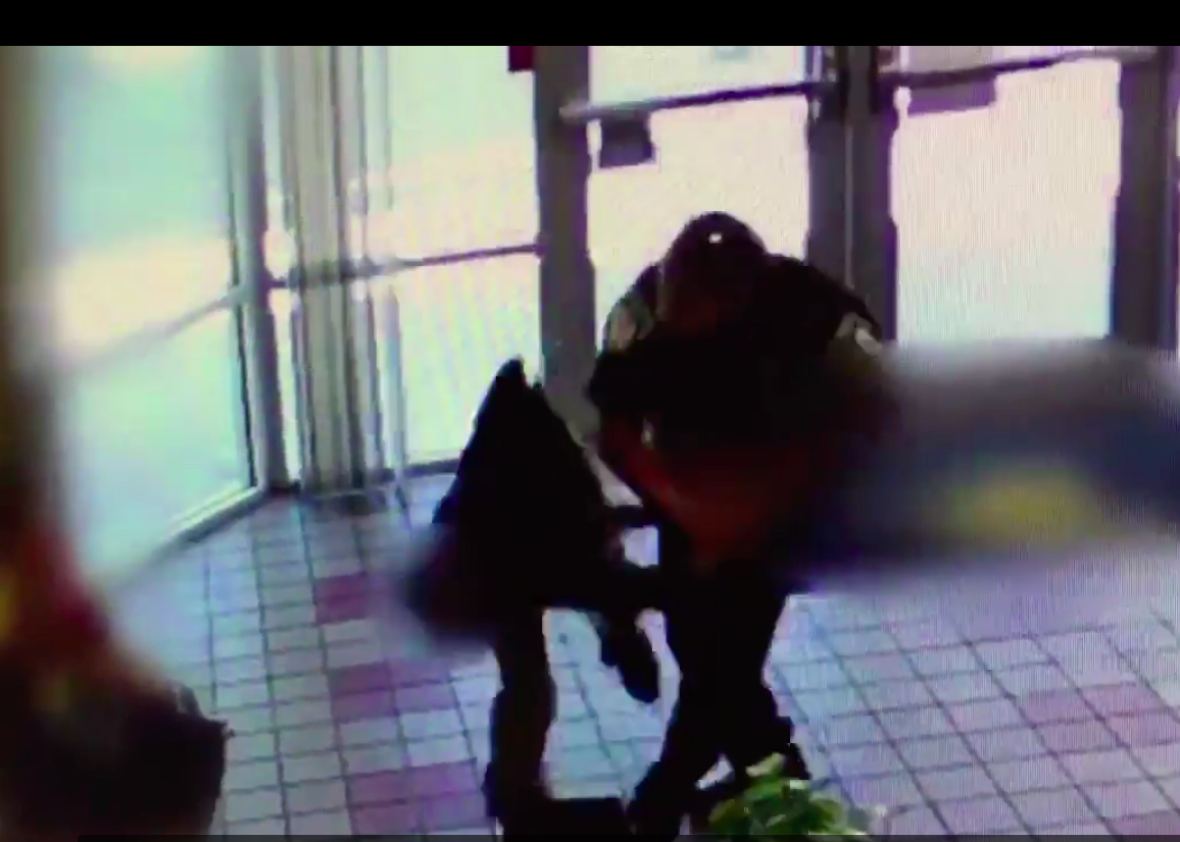 Do cops in school make kids safer? An officer in Kissimmee, Florida, has given us yet another opportunity to ponder that controversial question, two weeks to the day after a school resource officer in Columbia, South Carolina, was caught on camera slamming a girl to the ground.
On Tuesday evening, a local news station in Kissimmee, which is just south of Orlando, released another difficult-to-defend video of a cop in school going about his work far too vigorously. The video shows school officer Mario Badia intervening in an argument between a 13-year-old and his mother in the front hall of Kissimmee Middle School.
Instead of defusing the conflict, Badia tried to grab the boy's chin to force eye contact. The teenager raised his arms to block the officer's hands, whereupon Badia pushed the teenager backward, causing him to lose his balance. From there Badia grabs and twists the boy's wrist, then hurls him to the ground.
Badia, 41, was charged with child abuse in May, soon after the incident, but the surveillance video—in which, according to the arrest report, the teenager "showed no signs of resistance, laid on the floor motionless as Officer Badia torqued his wrist down for 42 seconds"—was only made public this week. (The complete 11-minute video is here; the confrontation begins about three minutes in.) Badia, who was put on paid leave in May, has subsequently been charged with battery as well. He pleaded not guilty in October. His trial begins next month.
The boy's mother, Alexis Richmond—who, according to the news report, "is mulling a lawsuit"—says that her son suffered a sprained wrist and ankle from the assault. 
---