Anyone who has ever seen Michelangelo's David at the the Accademia Gallery in Florence, Italy, has surely fantasized about having that 16-foot, 5-ton solid marble ode to manhood come to life.* And who hasn't wondered staring at the Venus de Milo in the Louvre in Paris what that ancient Greek goddess must have looked like before her arms went missing. But those, like all infamous works of art, are now firmly bound in space and time, fixed images that can only be animated in the imagination.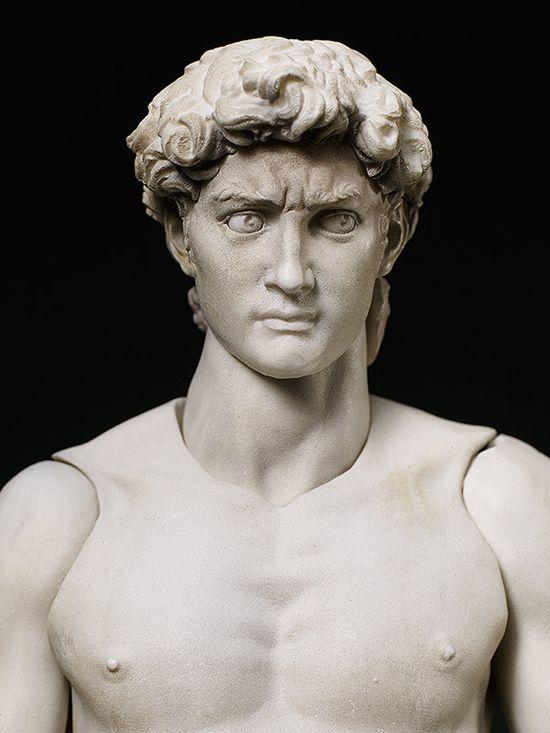 But now, the Table Museum series of action figures that includes Michelangelo's David, Rodin's The Thinker, and the Venus de Milo allows art history lovers young and old to liberate these famous sculptures from their eternal poses while the artists laugh or turn over in their graves.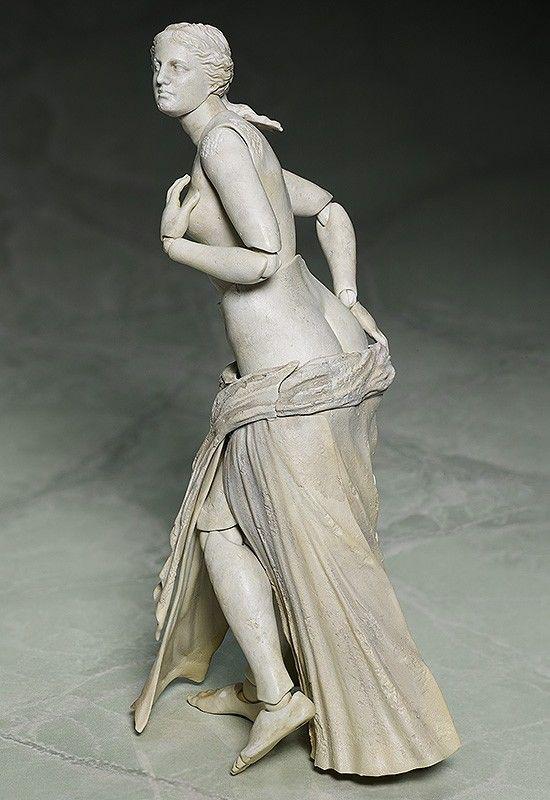 Manufactured by Japanese company FREEing, the roughly 6-inch-tall PVC figurines are equipped with articulated joints and poseable limbs. The David figurine features shifting eyeballs, and the Venus de Milo statuette includes a pair of detachable arms. You can order them online at the Good Smile Company.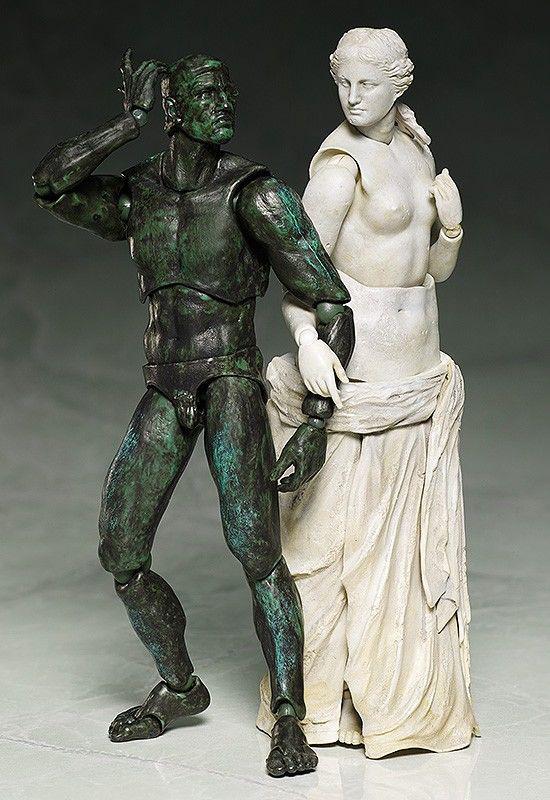 *Correction, Nov. 3, 2015: This post originally misstated the location of Michelangelo's David. It is in the Accademia Gallery, not the Uffizi Museum.