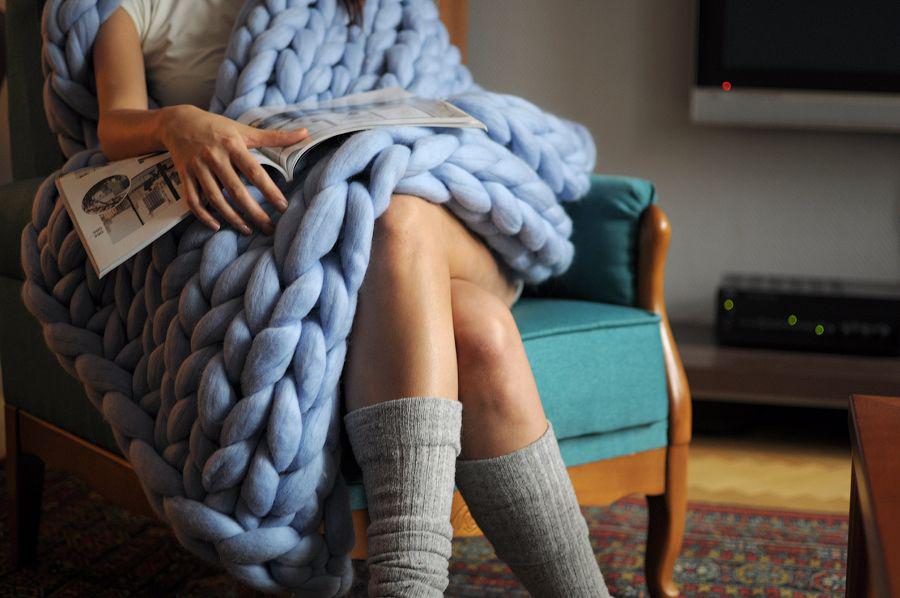 We live in a world where designers and scientists use high-tech 3-D knitting machines to experiment with weaving cutting-edge materials into wearable technology. But nothing beats the cozy allure of a chunky hand-knit blanket. Especially a cartoonishly oversized cloud of stitches that is made using bare hands in place of knitting needles.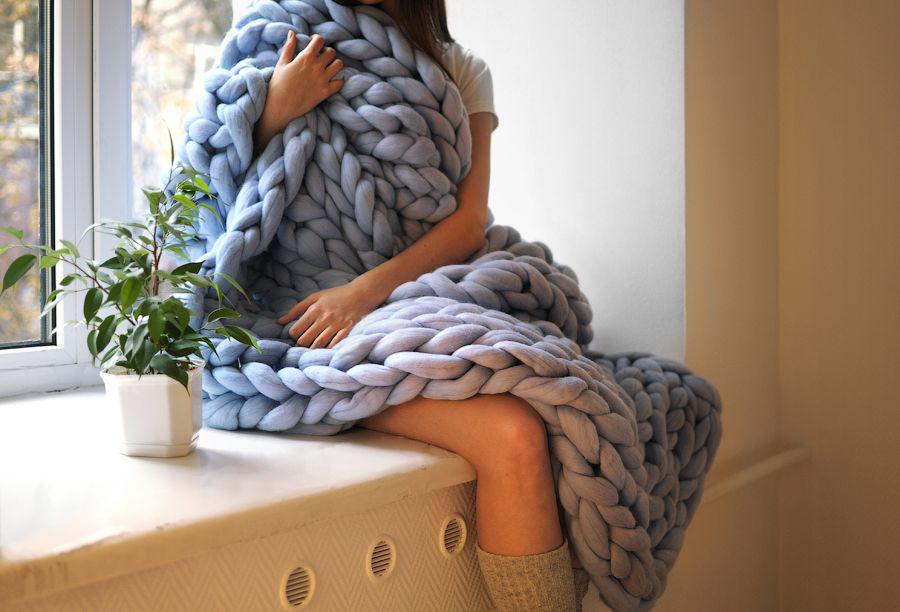 Kiev, Ukraine–based Anna Marinenko didn't invent the chunky-knit blanket, but her Instagram-worthy creations, made under the name Ohhio, were inspired by the creativity that is often sparked in the face of constraints.
Marinenko says in a press release that she found herself confronted with a skein of gigantically thick wool last year. She wanted to make something, but she didn't have a pair of knitting needles up to the task. So she started knitting with her bare hands, resulting in a gigantic 3-inch-thick stitch that pushed the idea of an oversized knit to the extreme.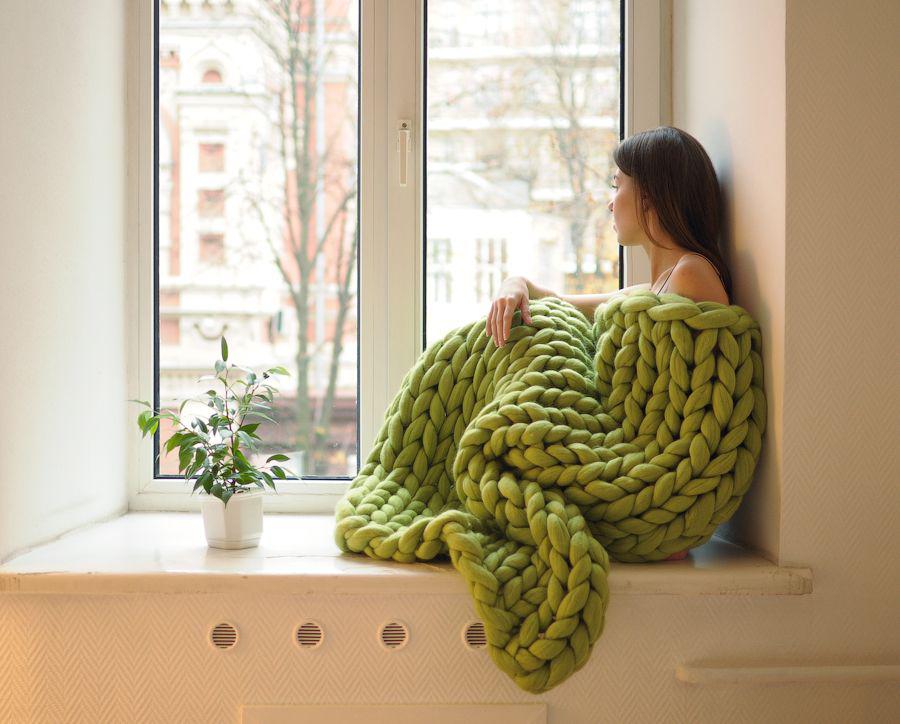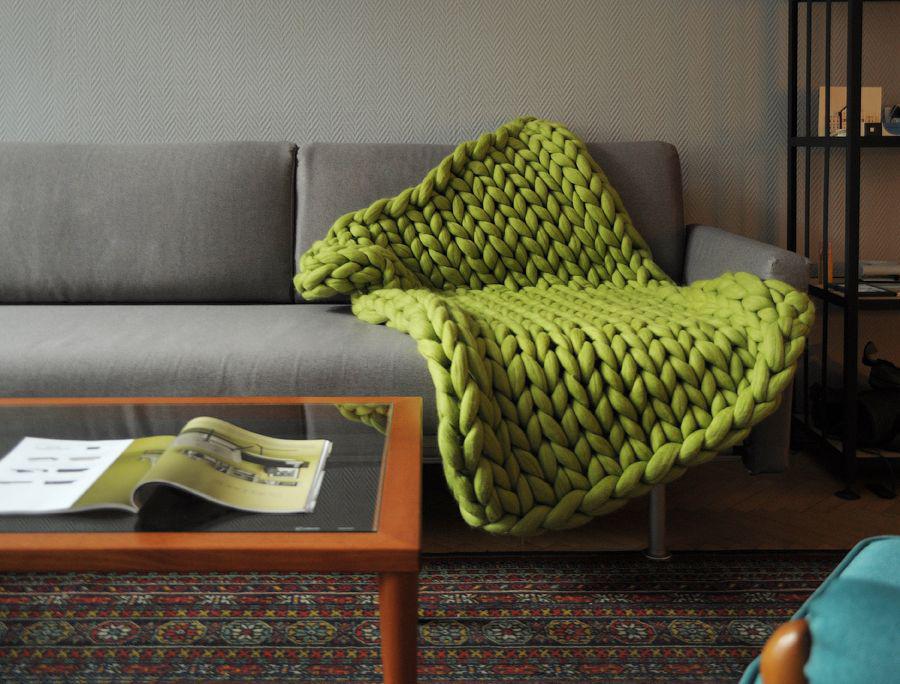 Marinenko says her literally handmade designs, made from fine 100 percent Merino wool, are warm in winter and lightweight enough to keep around in summer. Her work is available on Etsy, where she offers blankets in a range of sizes colors and takes custom orders (and also sells a range of chunky-knit pet beds).
She also sells comically gigantic wooden knitting needles and balls of super-thick yarn for people who want to make the chunky knits themselves. And Wednesday, she launched an already funded Kickstarter campaign to expand the brand, where she is currently offering blankets and insanely chunky neck scarves.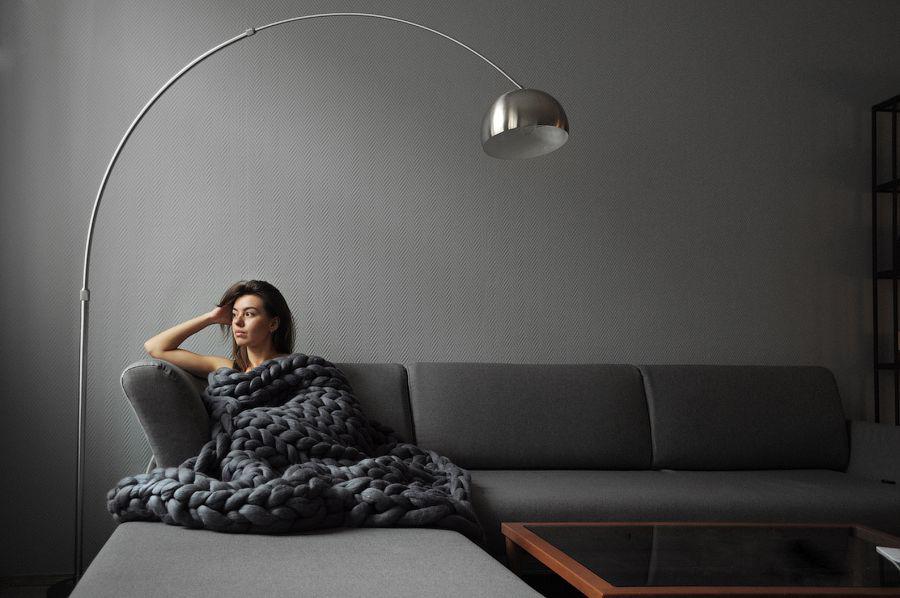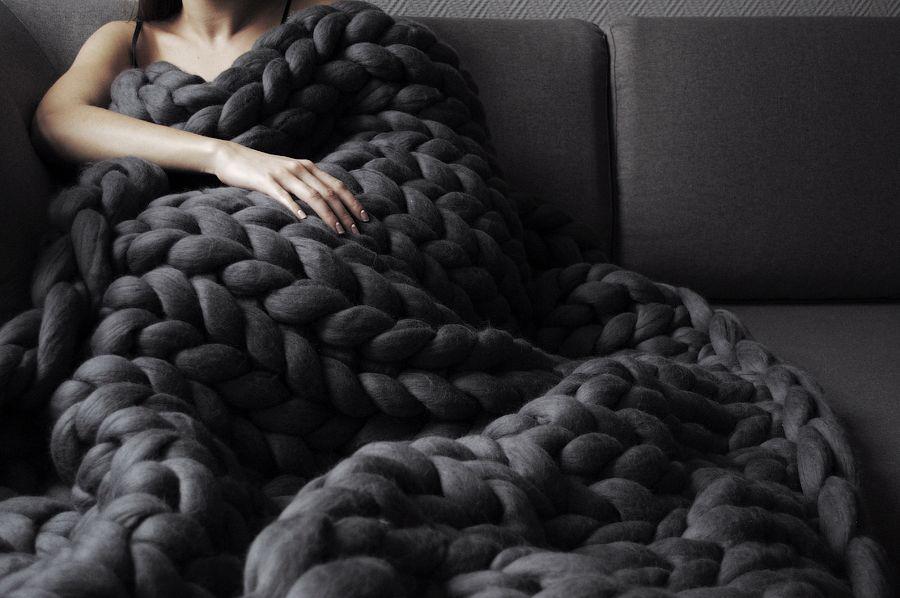 For a brief glimpse of Marinenko's knitting with her bare hands, check out the 29-second mark in the promotional Kickstarter video below:
---