Chinese designer Yang Liu moved to Berlin at the age of 13 and experienced the usual shock adapting to life in a new culture. She later channeled her expatriate insights into a series of pictograms in her first book, East Meets West, released in German in 2007.
This month, East Meets West is being published in English (like Liu's second book, Man Meets Woman, a pictogram-based shorthand answer to Men Are From Mars, Women Are From Venus, published last year).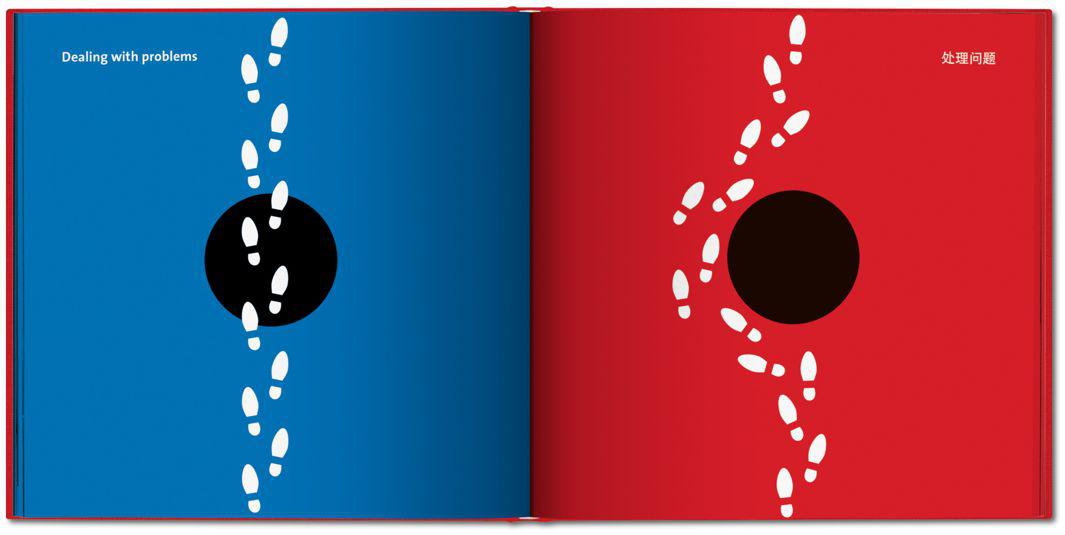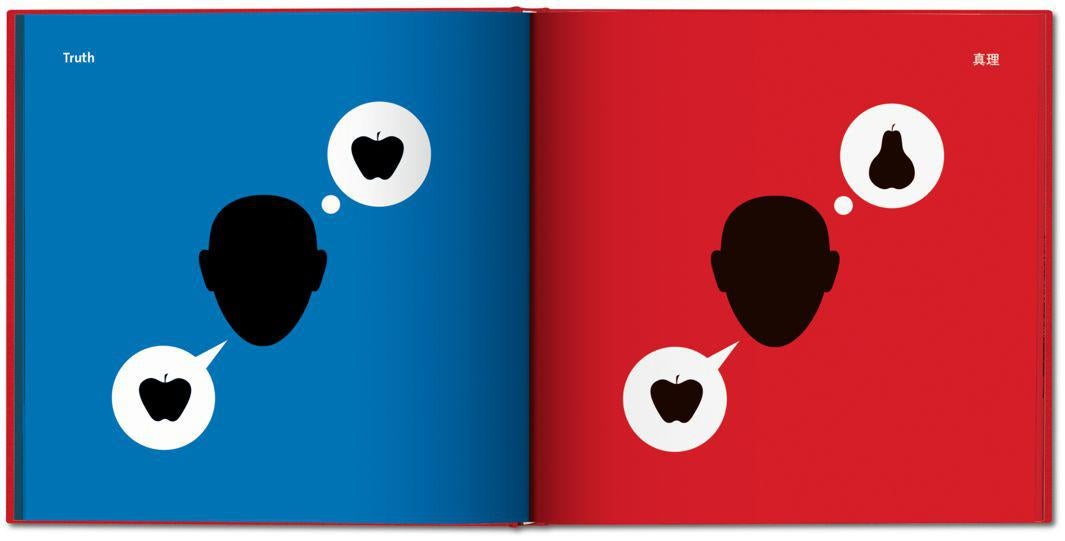 In the book's introduction, Liu writes that moving from Beijing to Berlin challenged her notions of social customs, fundamental ways of thinking, and more. "There were countless times when I was variously confused, surprised, annoyed and shocked," she writes, "or when I simply had to laugh. Only years later was I able to see and understand many of these situations from both sides."
Liu kept a record of those major and minor differences in the form of sketches that she later turned into pairs of pictograms, with red symbolizing China and blue for the West (the spreads read from left to right as west meets east).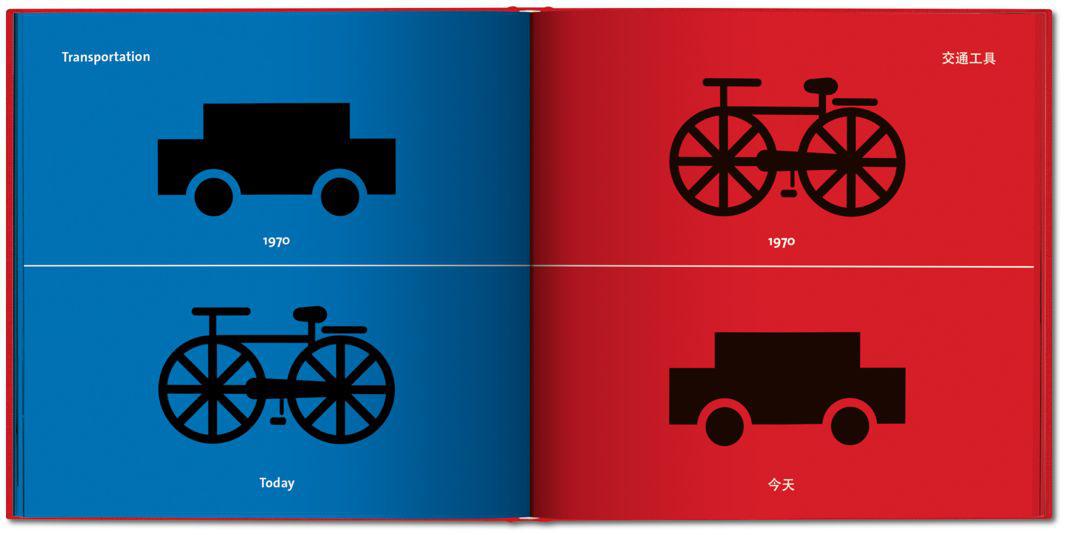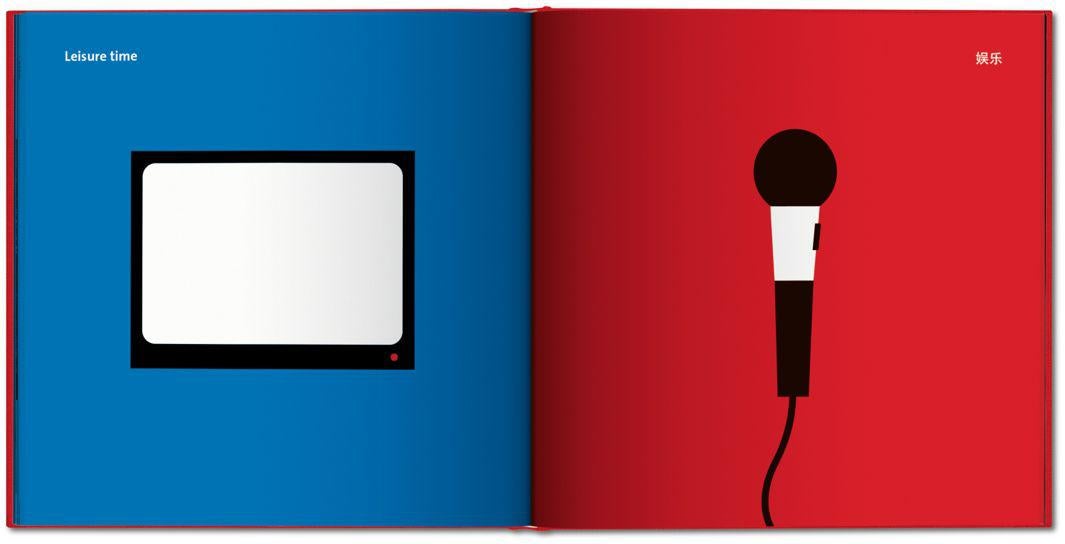 "With my personal visual diary, I hope to help other people avoid some of the stumbling blocks to communication between cultures," Liu writes, "and make it easier for them to arrive at the essence of communication—the exchange between individuals—as far as possible without misunderstandings."
Liu examines the contrasting ways in which people from different cultures express emotions and opinions, deal with problems, perceive time, function in relation to the self and the community, view the place of children and elders, choose heroes, and spend their leisure time. Through these personal observations of the differences between life in China and Germany, she creates a set of universal flash cards about the contrasting behaviors and beliefs that shape individual and collective lives in our ever smaller world where cultural differences nevertheless loom large.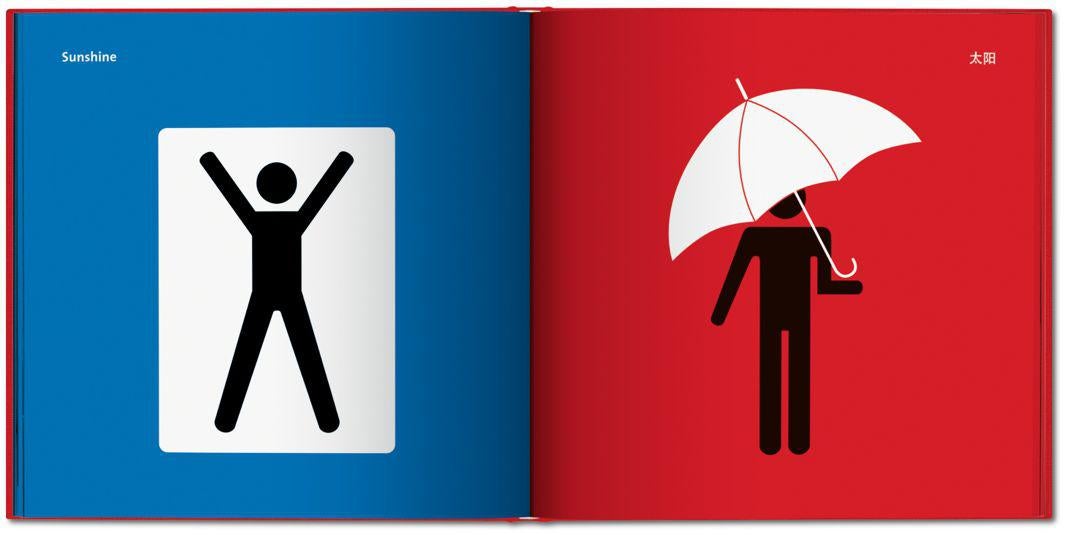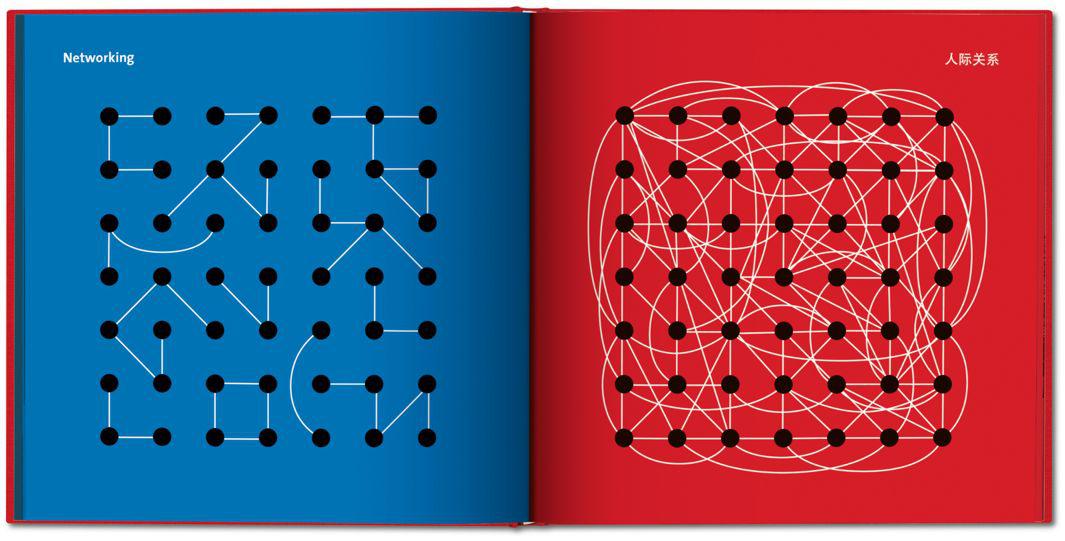 A pictogram might never be worth a thousand words when it comes to capturing the nuances of the differences between men and women or Eastern and Western cultures, and it's easy to dismiss Liu's work as graphic illustrations of cross-cultural clichés. But her popular, award-winning, conversation-starting work has been featured in exhibitions in 20 countries, and Liu writes that she has received letters from readers in China, the U.S., Brazil, Iran, India, Zimbabwe, and many parts of the world that show "how many people are grappling acutely with the same questions in our global age."