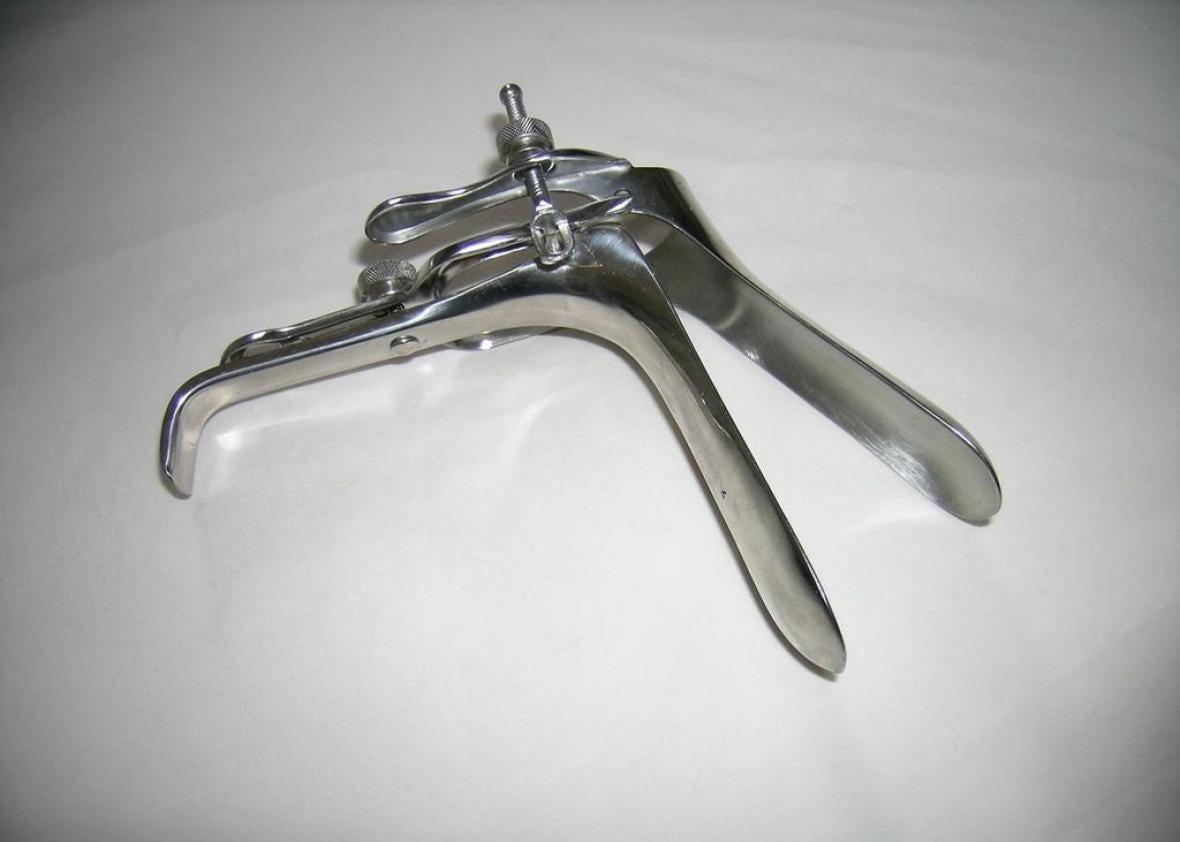 When the Supreme Court affirmed the Affordable Care Act, women won big. Ninety percent of health insurers used to charge women more than men; now, they can't. Mammograms and Pap smears are now covered without copays, and women have saved nearly $1.5 billion on birth control pills since the law took effect in 2012.
But nationwide legislation hasn't leveled the costs of women's health care across the country. Depending on where they live, women can pay anywhere from $24 (in Cincinnati) to $626 (in Philadelphia) for an HPV screening, and between $43 (Dallas) and $1,898 (New York City) for a mammogram. Average costs of preventive gynecological visits and OB-GYN follow-up visits were more consistent across the country, but within individual cities, some women can still end up spending six times more than others.
New interactive maps from Castlight, a health care technology company, visualize the costs of these in-network procedures—what a patient pays, plus what her employer pays through insurance—in the 30 largest metro areas in the United States. Using medical claims statistics, provider rate sheets, and public data, Castlight found that the price of being both healthy and a woman is all about location. Here are the outlying averages:
Most expensive average
HPV test: $278
Milwaukee
Mammogram: $485
Sacramento, California
Preventive GYN visit: $214
San Francisco
Follow-up OB-GYN visit: $96
Minneapolis-St. Paul
Least expensive average
HPV test: $32
Buffalo, New York; Charlotte, North Carolina; Jackson, Mississippi; Wichita, Kansas; Huntsville, Alabama
Mammogram: $91
Tulsa, Oklahoma
Preventive GYN visit: $103
El Paso, Texas
Follow-up OB-GYN visit: $68
Buffalo, New York; Phoenix, Arizona
See the maps below, or check out the interactive versions.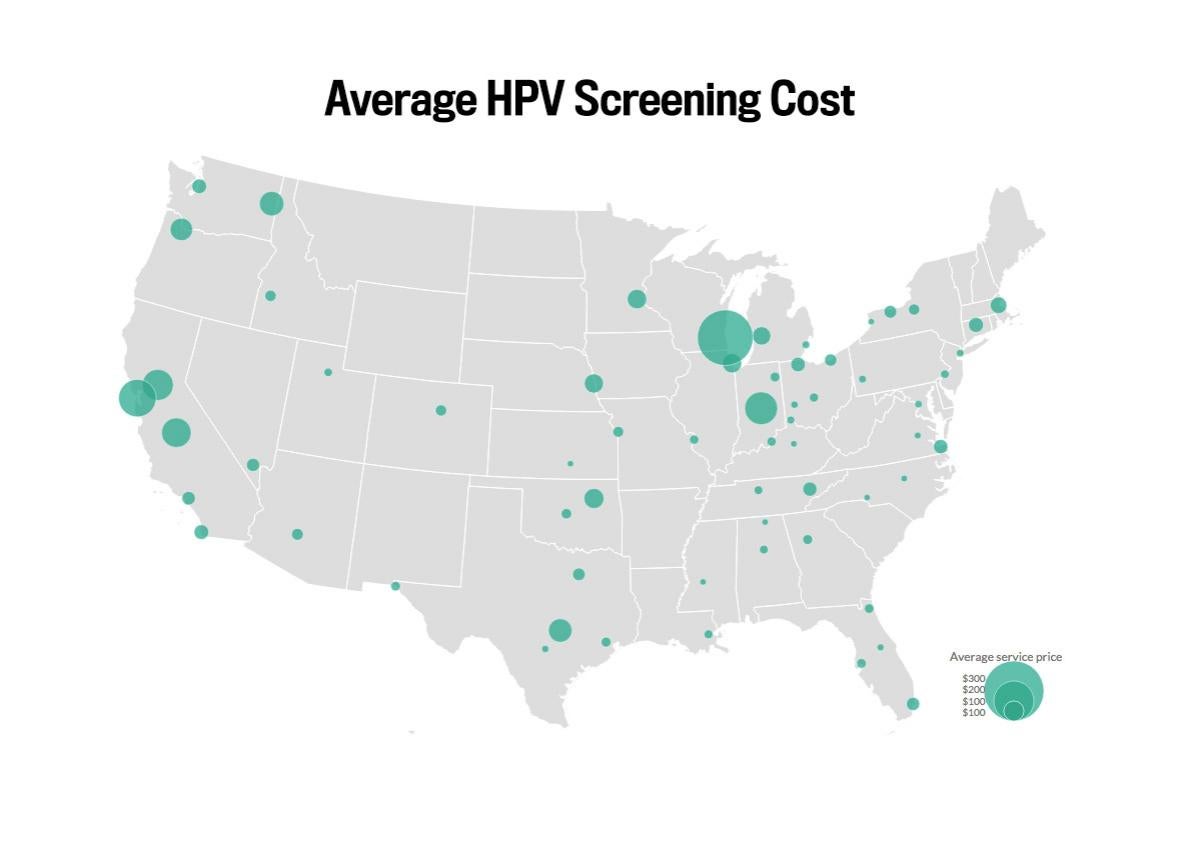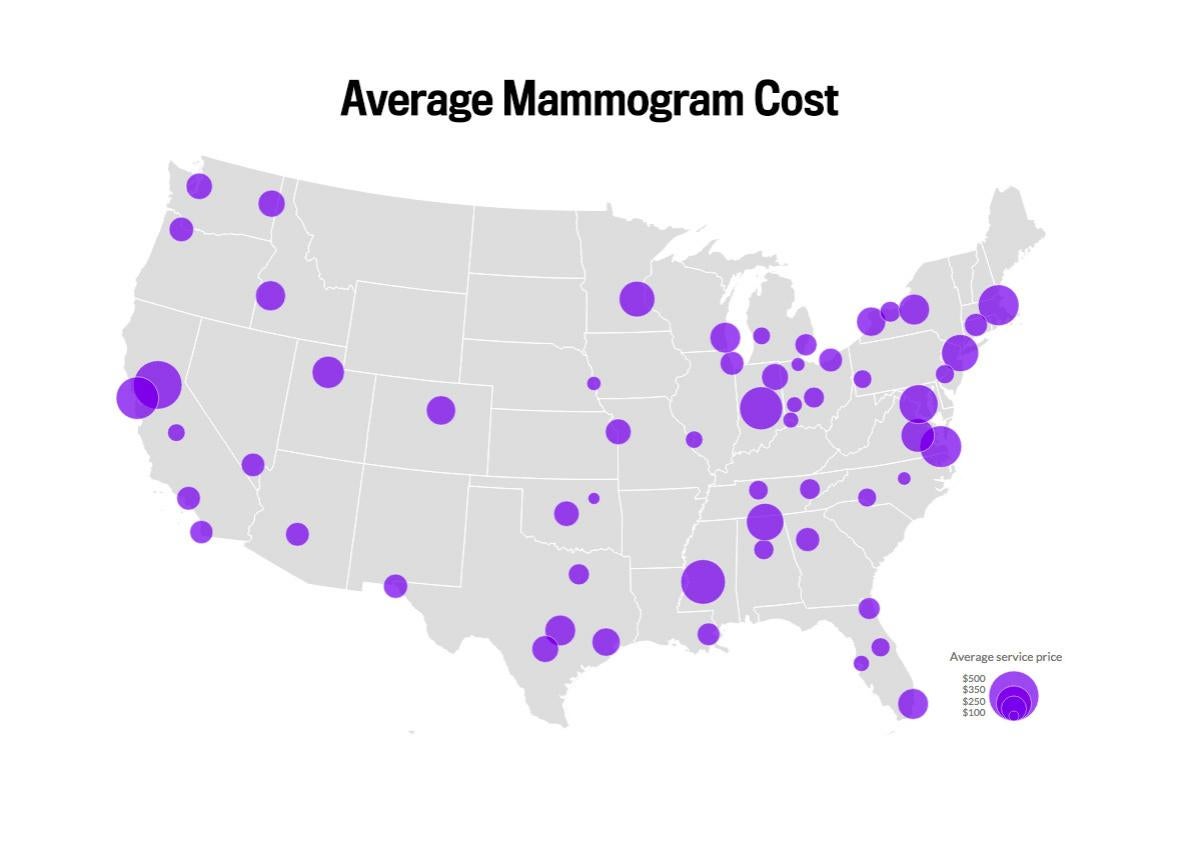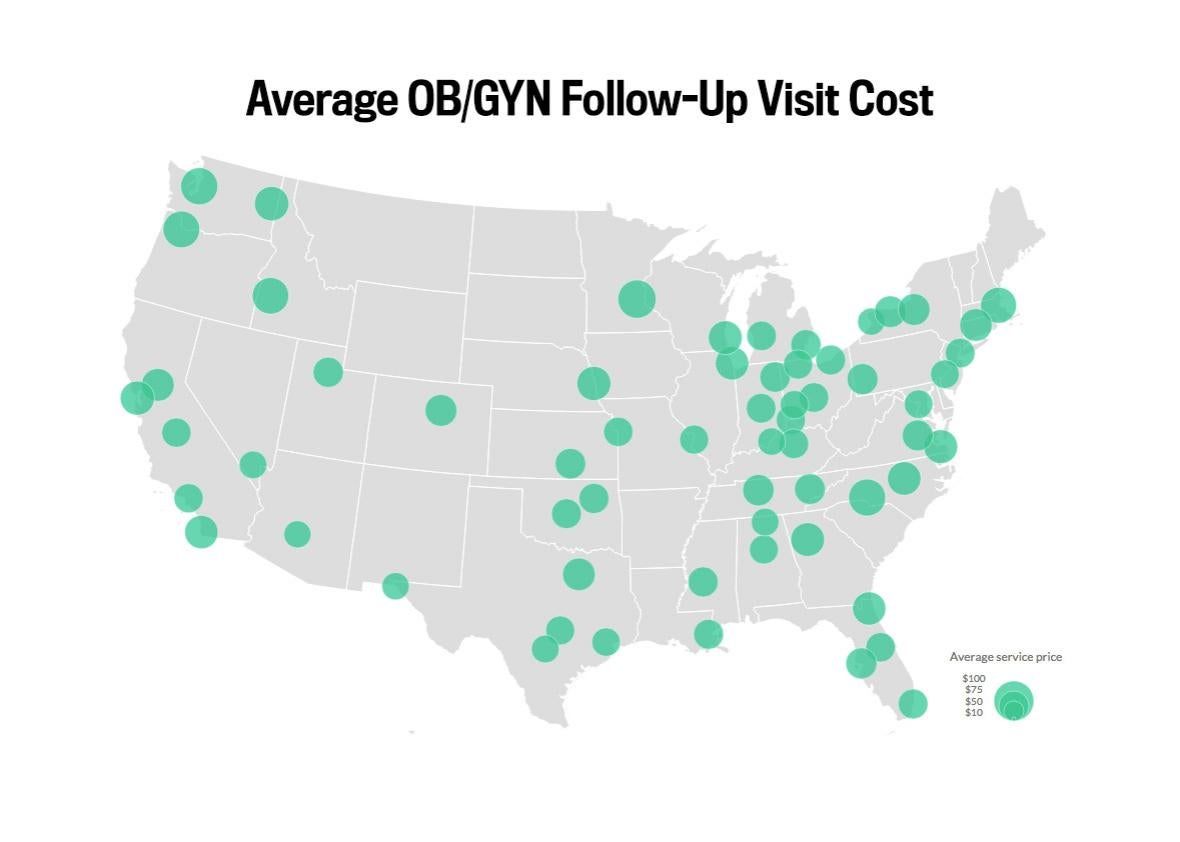 ---