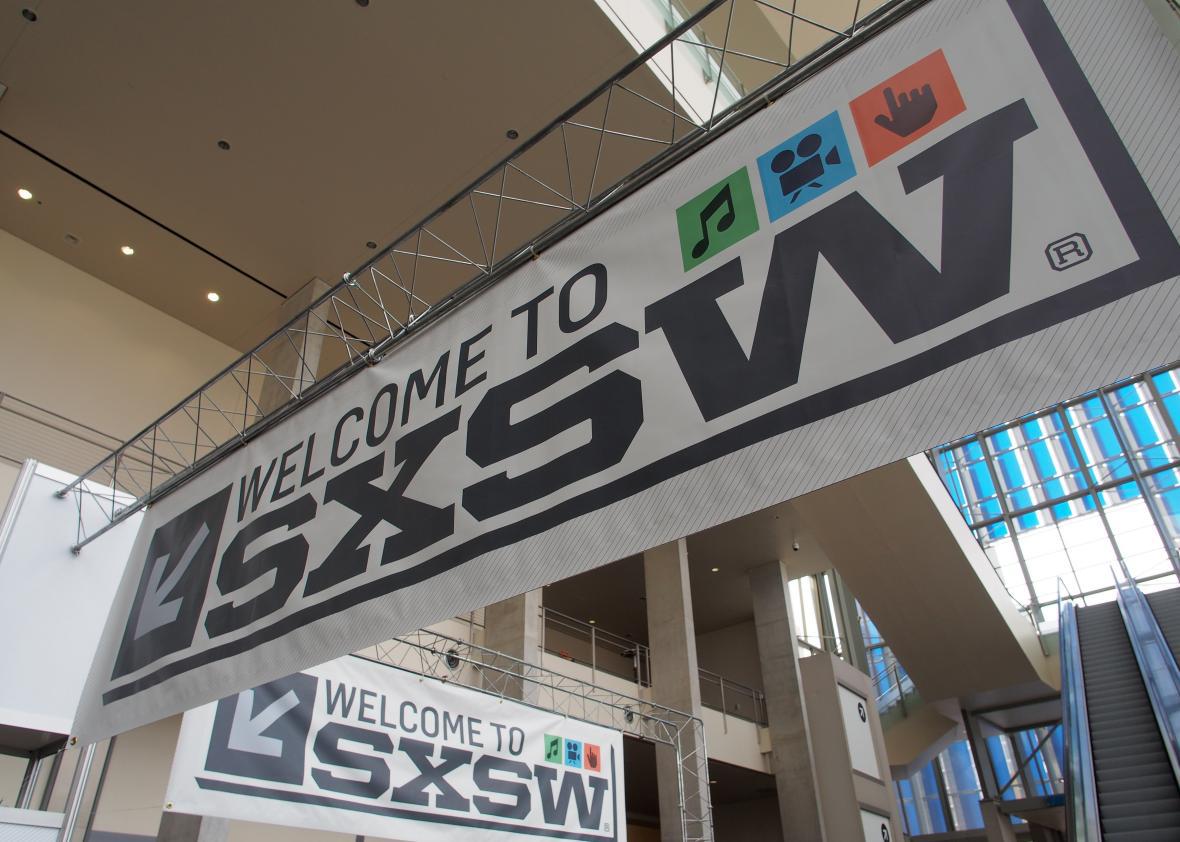 In the past 24 hours, SXSW's credibility has taken a harsh beating. First, Hugh Forrest, head of the annual Austin, Texas, festival's interactive component, announced that he'd canceled two panels on Gamergate and gaming harassment after receiving violent threats. In his explanation, Forrest pulled out all his best tech buzzwords: "SXSW prides itself on being a big tent and a marketplace of diverse people and diverse ideas. … Over the years, we are proud of the healthy community of digital innovators that has formed around SXSW. … Maintaining civil and respectful dialogue within the big tent is more important than any particular session."
Actually, caving to intimidation from proponents of systemic harassment is rewarding uncivil, disrespectful behavior and privileging one narrow, misogynist perspective over true dialogue. The Online Abuse Prevention Initiative's Randi Harper, one of the organizers of the harassment panel, has been tweeting some wonderfully pithy thoughts on the festival's victim-blaming and cowardice.
In a cancellation email to the other gaming-harassment panelists, Forrest mentioned that he'd "also canceled other sessions at the 2016 event that focused on the GamerGate controversy." The harassment panel's only connection to Gamergate—a very specific culture of toxic threats, stalking, and online abuse levied toward women—was that the panelists had all been targets of its vitriol.
BuzzFeed and Vox Media have both announced that they will not participate in this year's festival unless the panel is reinstated. Rep. Katherine Clark (D-Mass.), an anti-cyberharassment advocate, has spoken out against SXSW, too. Chris Kluwe, a planned speaker at the SXSW panel "The Art of The Own: Internet Etiquette and Sports," is taking the opposite tack: "You better be damn certain this is going to be in the panel," he writes. Harper has urged planned panelists to speak even if SXSW doesn't reschedule the harassment panel, because "silence is not solidarity."
It's probably only a matter of time before SXSW recognizes its massive screw-up for what it is: a spineless capitulation that revealed a lack of basic ethical principles, set to tarnish SXSW's reputation among people who matter (read: anyone but Gamergaters) for good. If not, it'll be a bit of poetic justice for a festival on digital culture to be excorciated on social media and blogs for caving to the online-harassment crowd.
---