Piet Hein Eek is a Dutch designer of magical things like the world's coolest log cabin studio, a charming series of multicolored scrapwood furniture, and the award-winning trompe l'oeil scrapwood wallpaper for Dutch wallpaper company NLXL that he first produced in 2010 by scanning images of planks from his studio. His scrapwood wallpaper, which is now available in 70 countries and comes in a range of colors and patterns, is in the permanent collection of the Cooper Hewitt Smithsonian Design Museum.
This is the kind of wallpaper that people who think they hate wallpaper tend to fall in love with. While the art of trompe l'oeil always skates a fine line between beauty and tackiness, Eek's wallpapers—which, like all of NLXL's designs, stand out for having no repeats—have an astonishing realism and ability to add believable character to ordinary spaces.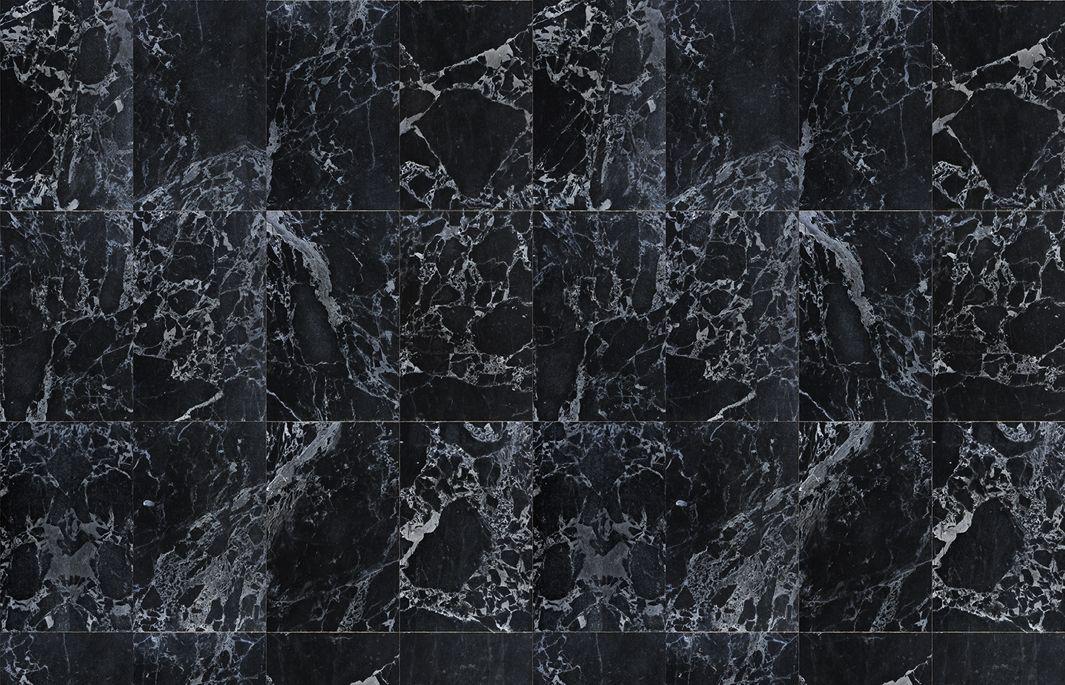 The Eindhoven, Netherlands–based designer, who recently signed on to create a limited-edition furniture collection for Ikea in 2017, has just released a new collection of material-based wallpaper designs for NLXL.
The NLXL Materials collection includes trompe l'oeil marble in black and white, created from imagery scanned from the floor of an old building in Amsterdam.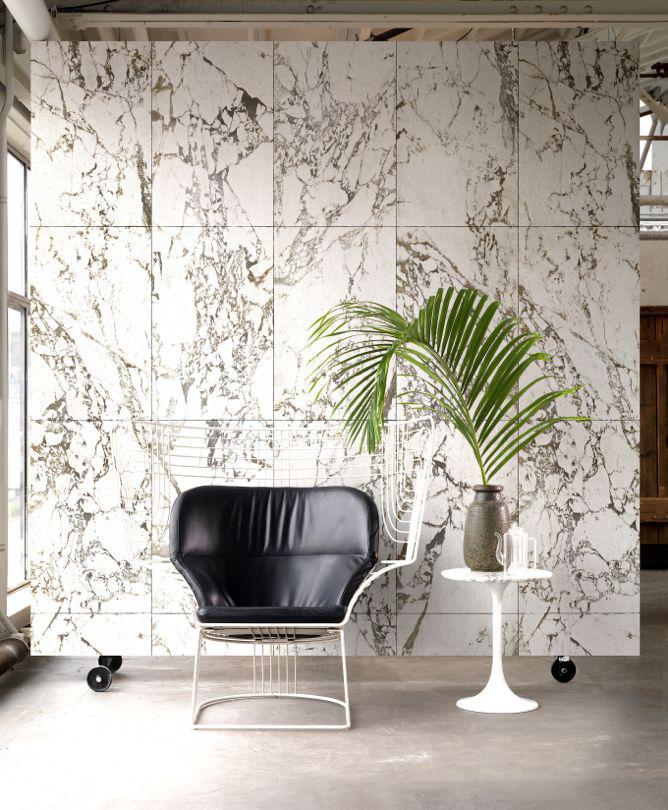 A new burnt scrapwood wallpaper was made in collaboration with Dutch designer Maarten Baas, who is known for his series of fire-blackened, epoxy-covered Smoke furniture.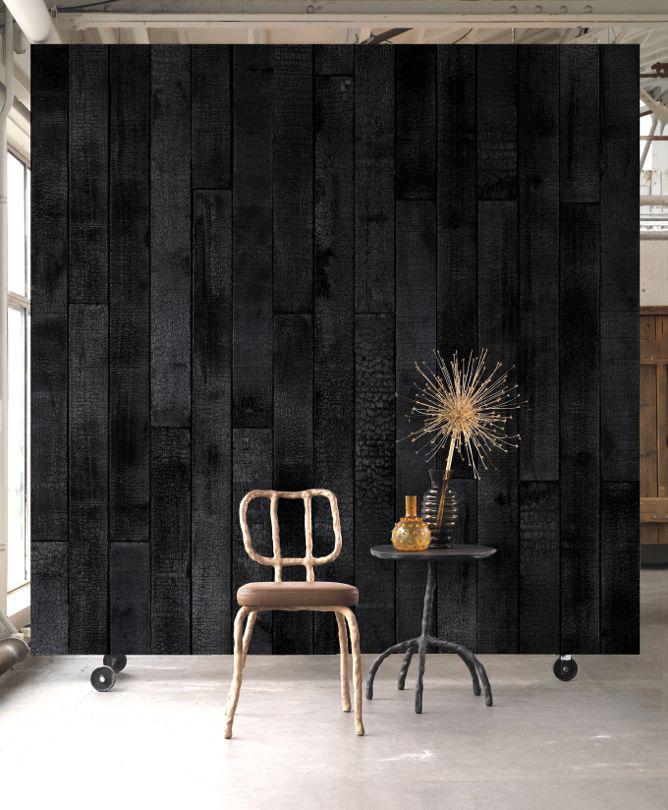 The collection also includes a new deep-blue scrapwood design. "People ask me for a blue wallpaper all the time," Eek said in a press release, "so when these blue planks came in at the workshop I knew we had to do it."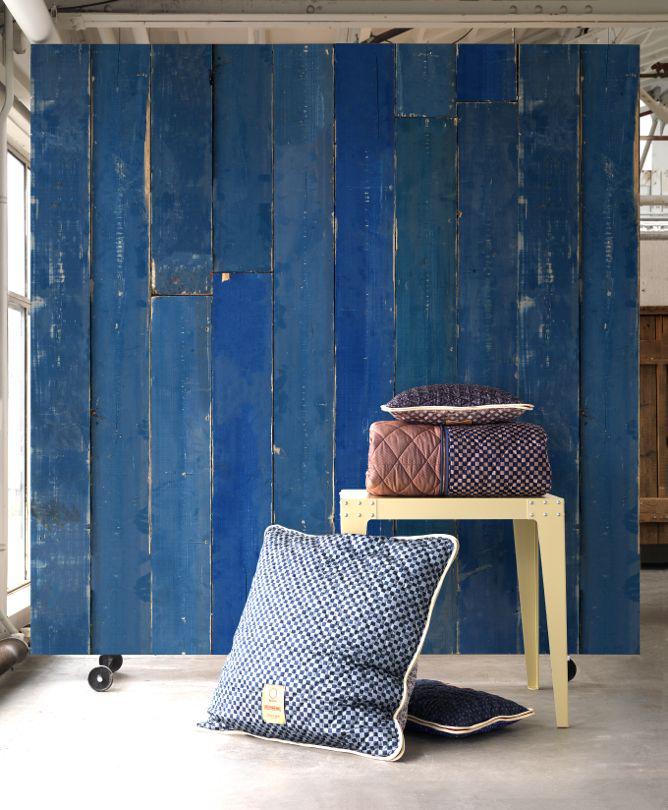 Trompe l'oeil brick wallpaper in black and silver gray, once again inspired by materials at hand, is a change from the usual exposed or white-painted brick.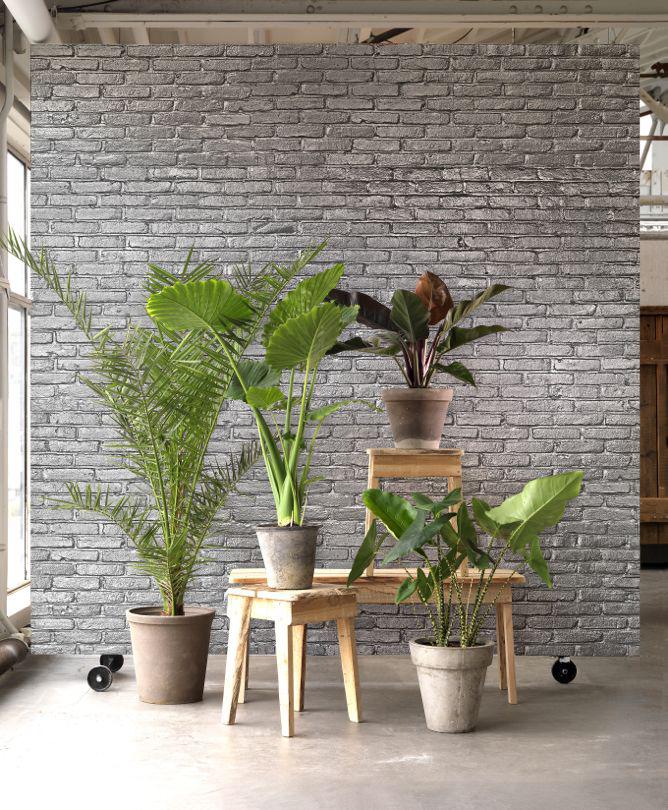 "In my factory in the Netherlands we have a lot of brick walls," Eek said. "Not the nice New York exposed brick kind, but the ugly kind. We decided to simply paint them."