Americans spent a collective $14 billion on pet supplies such as beds and bowls last year, so it's no surprise that people who worry about every element of their decor would want to choose pet furniture that doesn't stand out.
And although anyone who has ever had a cat knows that it will turn just about any open box, drawer, or other small enclosed space into a hideout or crash pad, doting cat owners with cash to spare can now spoil their feline friends with a new line of dedicated cat furniture from Paris that will blend seamlessly into modern interiors.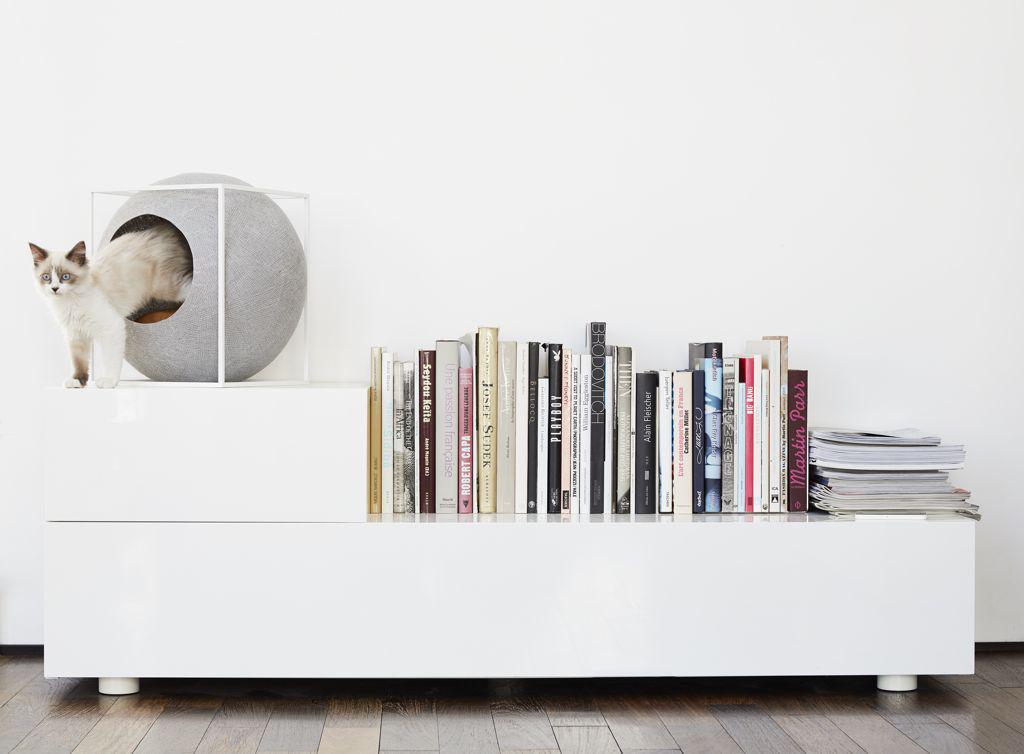 Parisian Aude Sanchez, who previously worked in marketing, teamed up with industrial designer Guillaume Gadenne to translate her ideas into products that reconcile "our cat's needs with our design expectations," pitching their simple, modern "cat cocoons" as "classy furniture for discerning cats."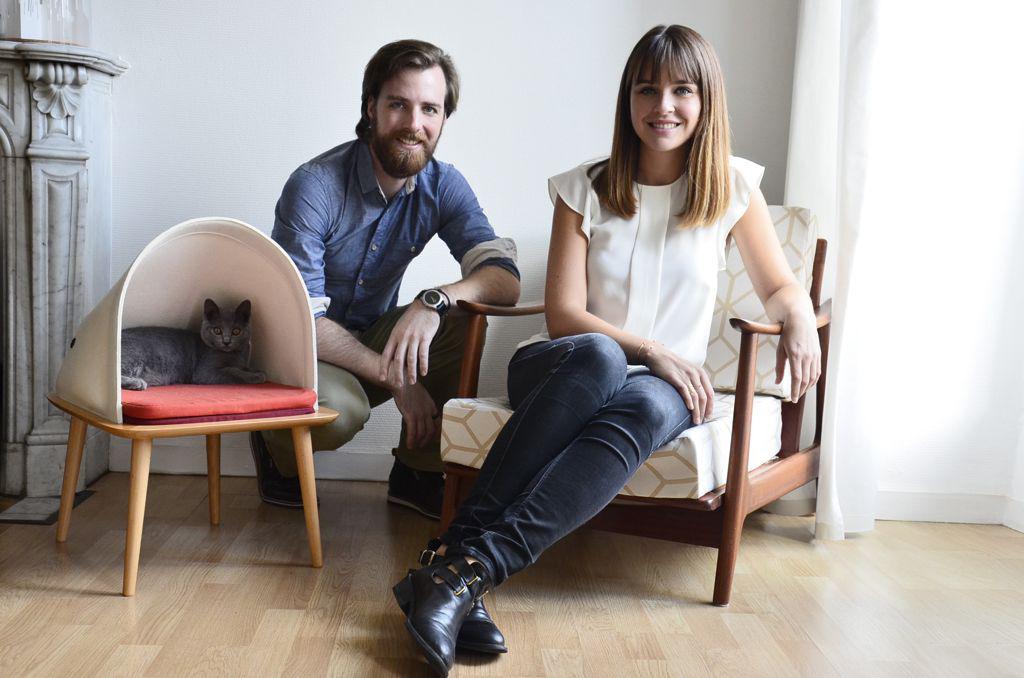 Made with natural materials such as wood, cotton, and felt, the cat beds include two variations on the round cocoon: one that sits on a wood-and-wire frame, and one balanced in a geometric metal cube. A third option is a felt-canopied bed raised on retro-inspired wooden legs that gives a cat a place to nap and a slightly elevated vantage point to cast its gimlet eyes on its surroundings, as cats are wont to do. Sanchez says that cats can hang out in the cat cocoons, play on them, and use the woven-cotton balls to sharpen their claws (the woven cotton balls aren't scratch-resistant but are replaceable).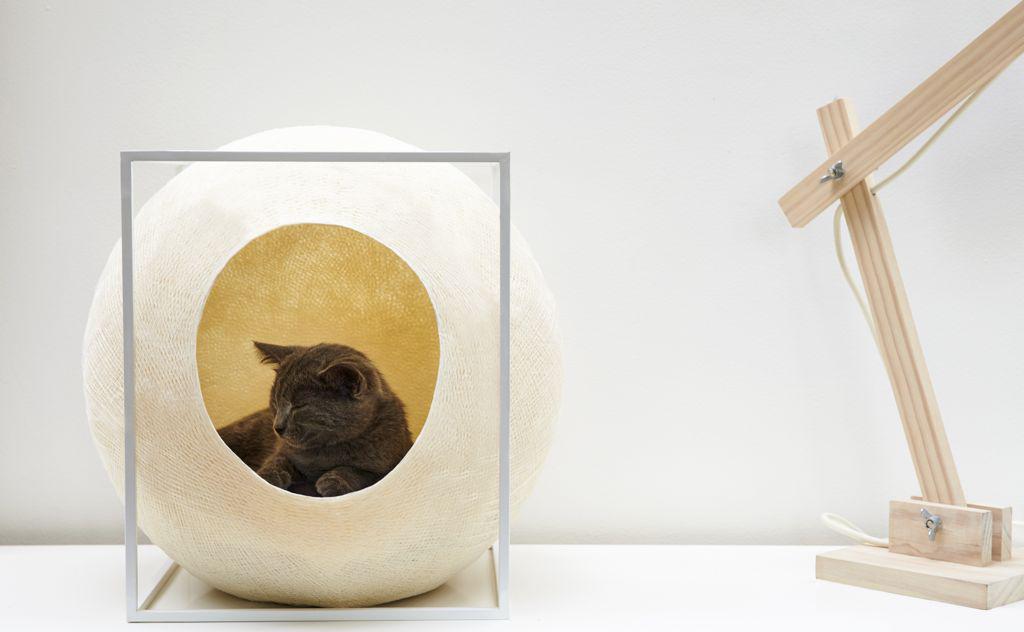 In a fully funded, still-in-progress Kickstarter campaign, Meyou founder Sanchez oversells a bit when she claims that "cat accessories have never been considered on a design level." Every so often someone comes along and reinvents the pet bed, offering sleek, stylish alternatives for design-conscious animal lovers who don't want to wreck the look of their carefully curated interiors with banal, tacky, or otherwise cheap-looking pet furniture.
But Sanchez is hoping to create a brand dedicated to stylish cat furniture and accessories, starting with the cat cocoons, which retail for 180 euros ($206), made in France in collaboration with a Parisian organization that helps rehabilitate people with disabilities through work. Sanchez says that reinvented cat trees and scratching pads are next.