One day in the 1980s, Jennifer Angus was traveling through Northern Thailand researching the dress of tribal minorities when she stumbled on a traditional "singing shawl," whose tassels were embellished with green metallic beetle wings that made a tinkling sound when they knocked together.
Angus, who is currently a professor of apparel and textile design at the University of Wisconsin–Madison, became fascinated with the beauty and variety of insects and married that newfound interest with her passion for pattern and textiles by using insects to create patterns that mimic fabric and wallpaper.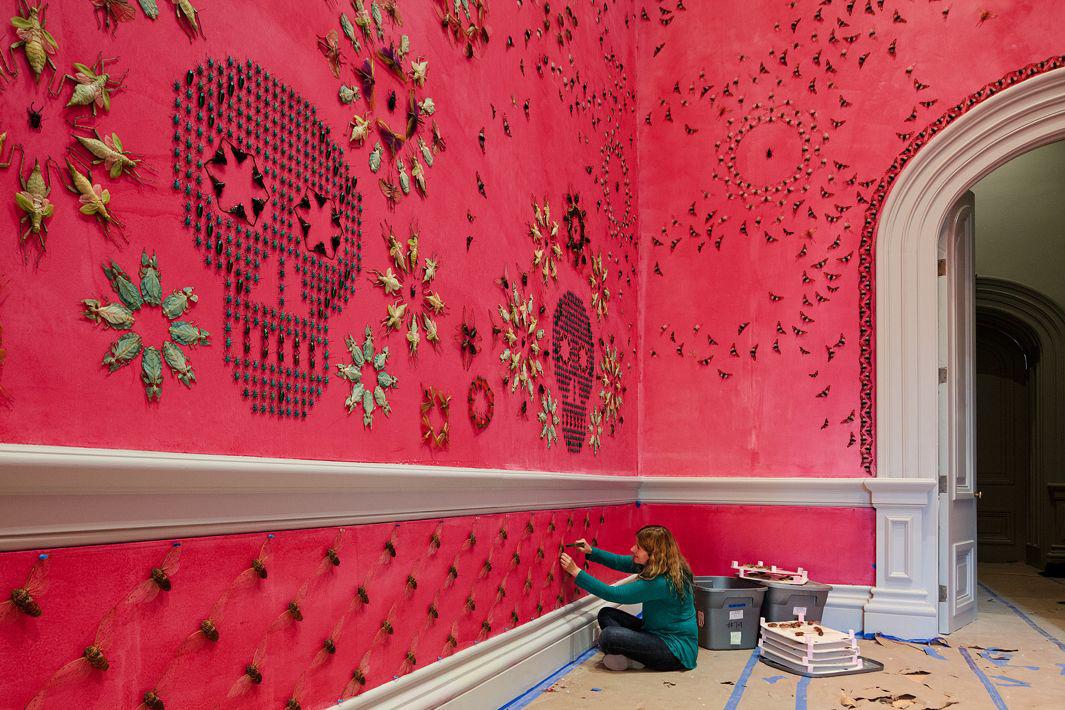 Her most recent installation is trompe l'oeil wallpaper for a shocking pink-walled room at the Smithsonian's Renwick Gallery in Washington that uses approximately 5,000 weevils, green stag beetles, cicadas, and other insects to create an intricate pattern whose surprising source material is revealed only in close-up.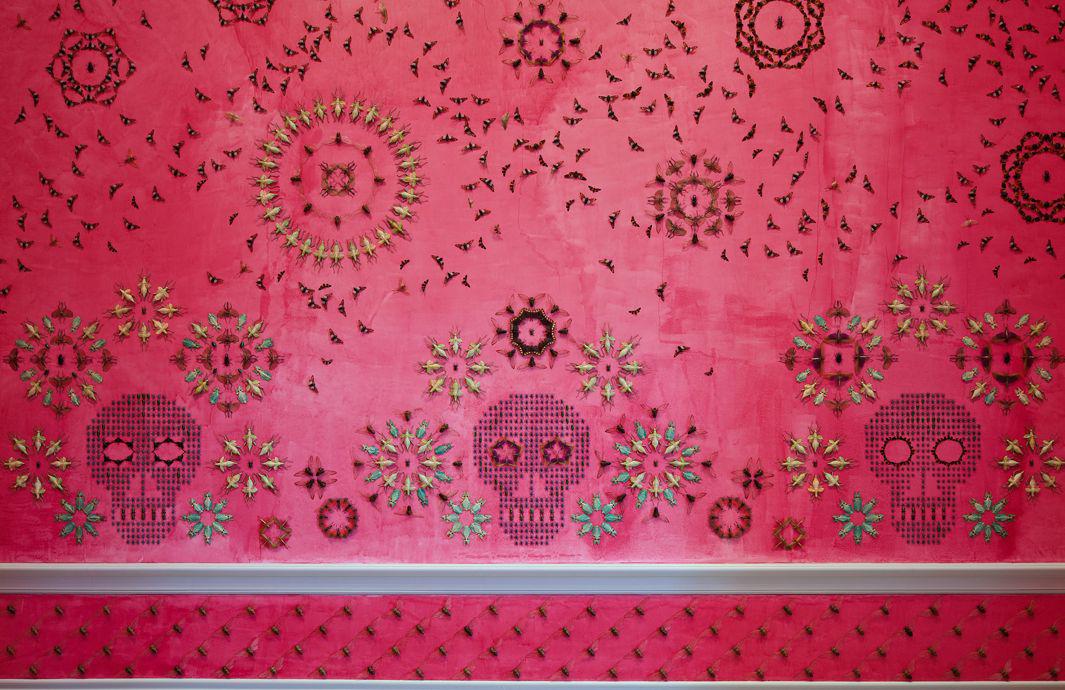 Angus uses real insects culled mostly from Thailand and Malaysia, which are dead and dried but not painted or altered in any way except to position their wings and legs. She uses farmed insects whenever possible and makes a point to reuse insects, pinning them to foam boards and boxing them up between exhibitions. She also repairs damaged insects or offers them to children for study if they are too damaged to use in her installations.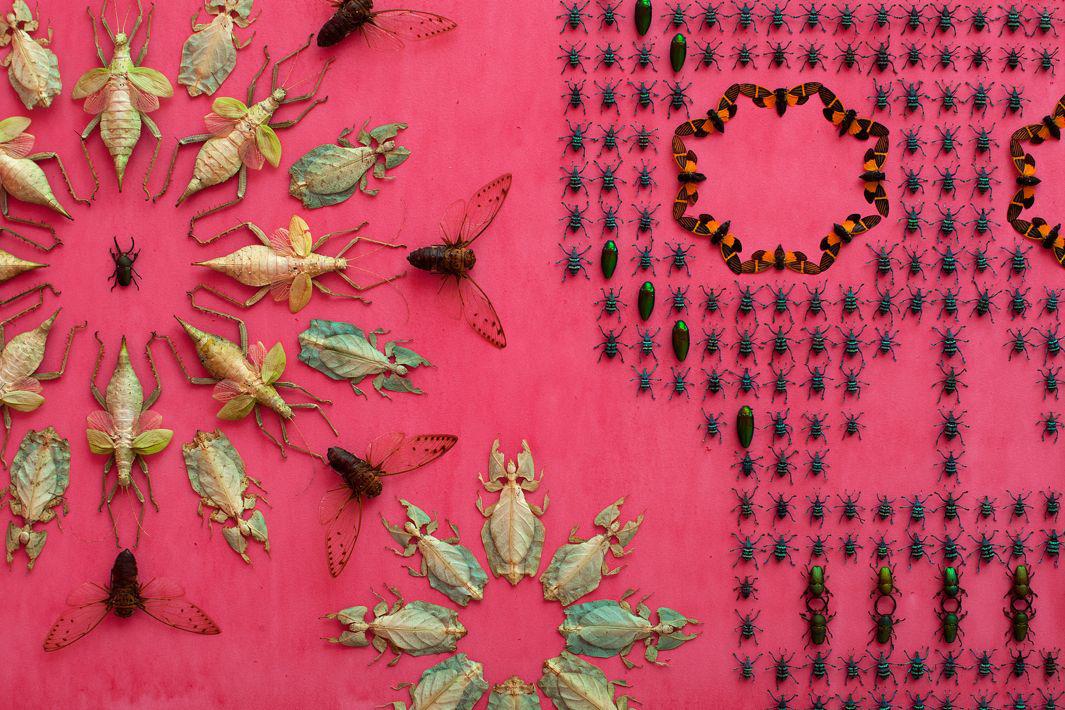 To address the inevitable criticism from those who find using once-living creatures as artistic fodder unnecessarily cruel, Angus includes a section discussing the ethics of working with insects on her website.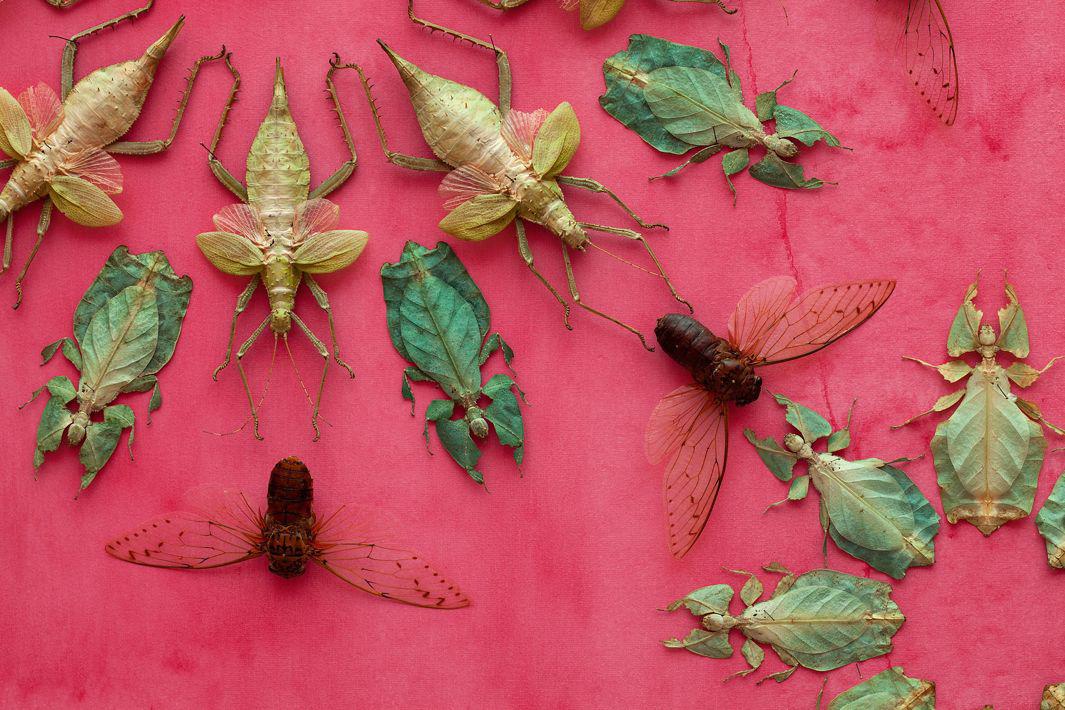 "Ever heard the saying that where there is one cockroach there are 100?" Angus writes. "Most species (but not all) reproduce at a tremendous rate." Angus, who says she does not use endangered insects in her work, argues that the loss of habitat, not the human habit of collecting, puts insects at risk, adding that she hopes her work will help raise consciousness about rain forest preservation.
The trompe l'oeil insect wallpaper will be on view from Nov. 13 to July 10 as part of "Wonder," one of the inaugural reopening exhibitions for the Renwick Gallery. The first building in the United States built expressly as an art museum in the 1800s, the gallery reopens next month after two years of renovations.
In the video below, Angus discusses her work.