Montreal's Metro was inaugurated nearly 50 years ago by then–Mayor Jean Drapeau, who held a competition challenging architects to individually design its 26 (now 68) stations. A testament to modernist architecture, the underground stations are embellished with more than 100 works of public art that include murals, sculpture, and stained glass.
Last year, a 20-year-old student photographer named Chris Forsyth decided to celebrate the beauty of the Montreal Metro with a series of graphic, well-composed photos posted on Instagram.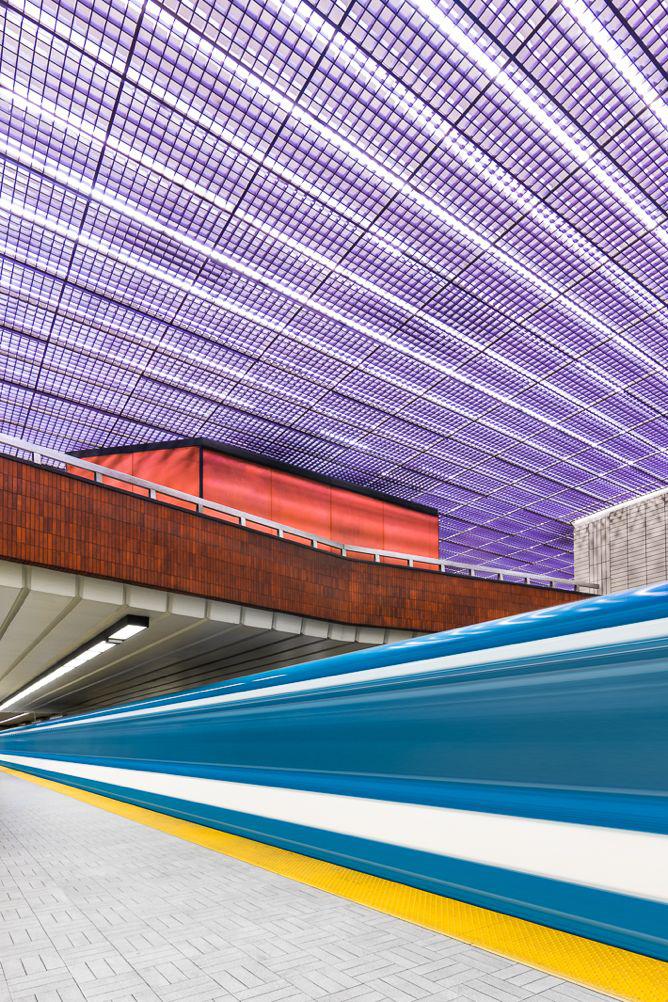 Forsyth's project began as a class assignment asking students to explore genres of photography that they hoped to pursue professionally. "Taking the Metro daily for years I had always wanted to do a Metro-related project," Forsyth told me in an email. "It's so easy to jump from station to station, and with each stop having its own unique design and feel, there's just so much to see!"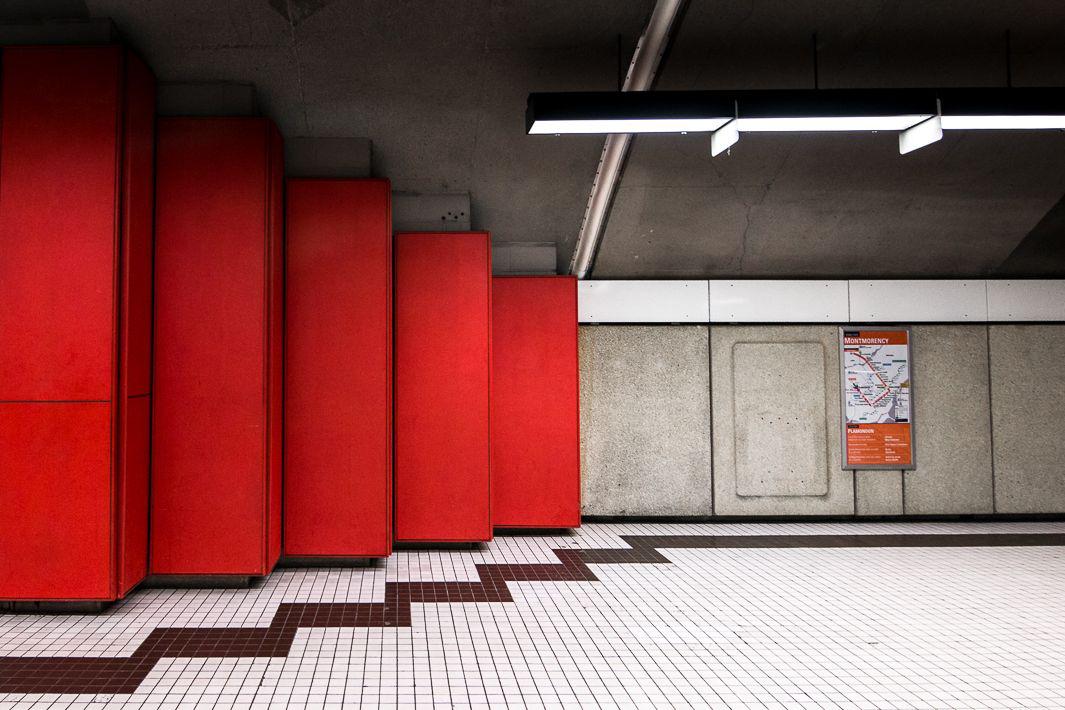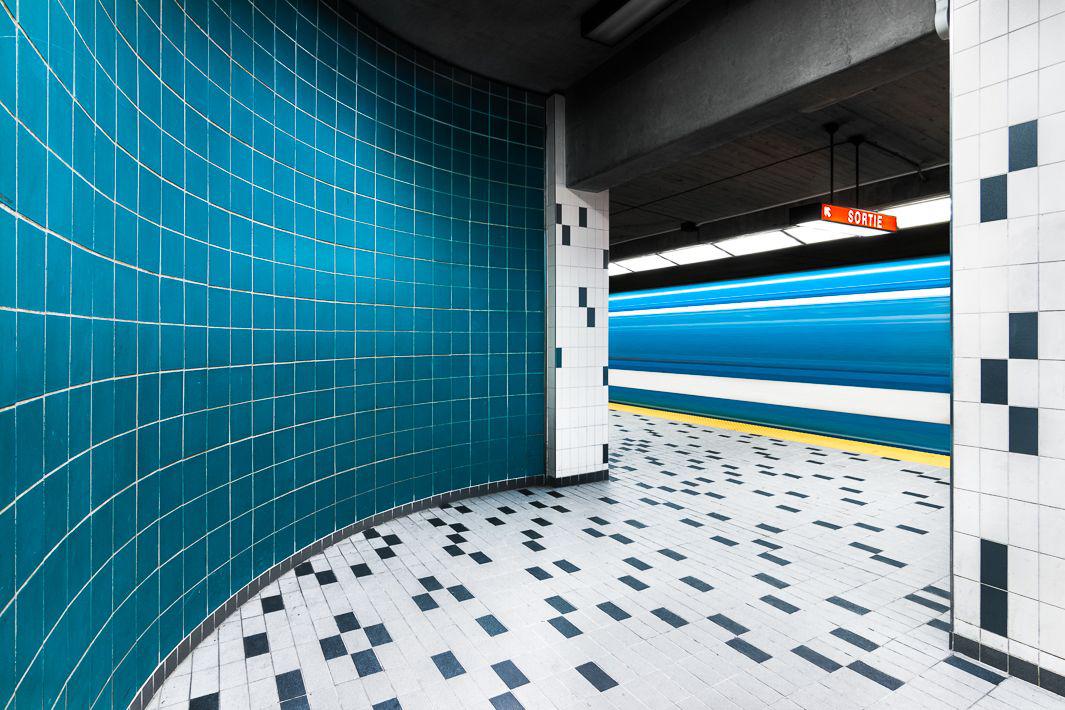 Forsyth said that he wanted to create the series to remind rushed commuters that there is often overlooked beauty in their midst.
"If you ask someone what they think of the Montreal Metro system," he said, "they'll mention how packed the stations are and all the delays in service."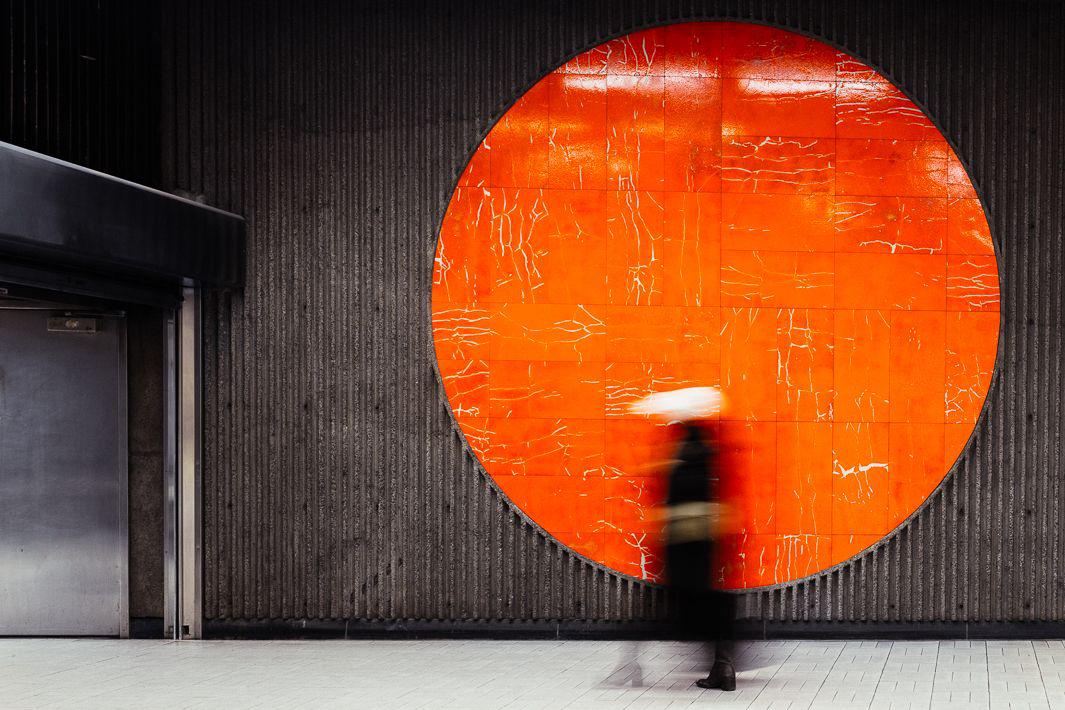 Forsyth's photos of deserted stations, often punctuated with long-exposure blurs of the signature blue train cars, are devoid of harried commuter mobs, a choice that was reinforced by Quebec's laws against publishing photographs of private people in public without their consent.
"My objective is to highlight the beauty of the architecture and design, and with so many people in the Metros it's difficult to find a balance between people as compositional elements and clutter," Forsyth said. "Because of Quebec's laws against photographing other [people] in public, I choose to not photograph others generally just to avoid disruption."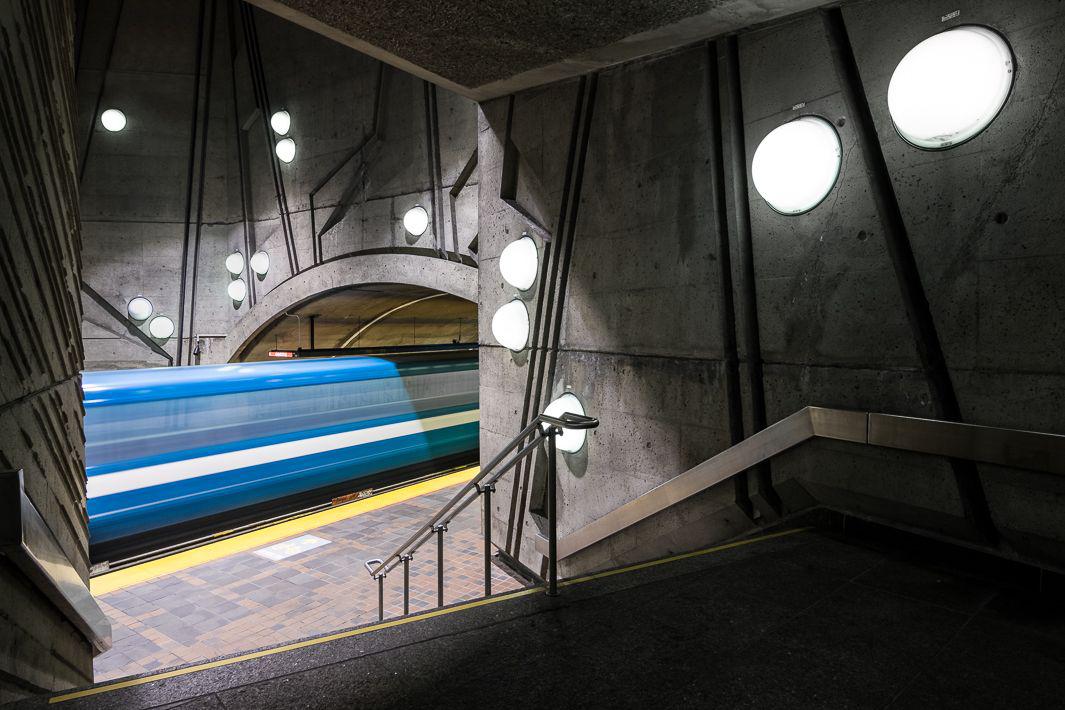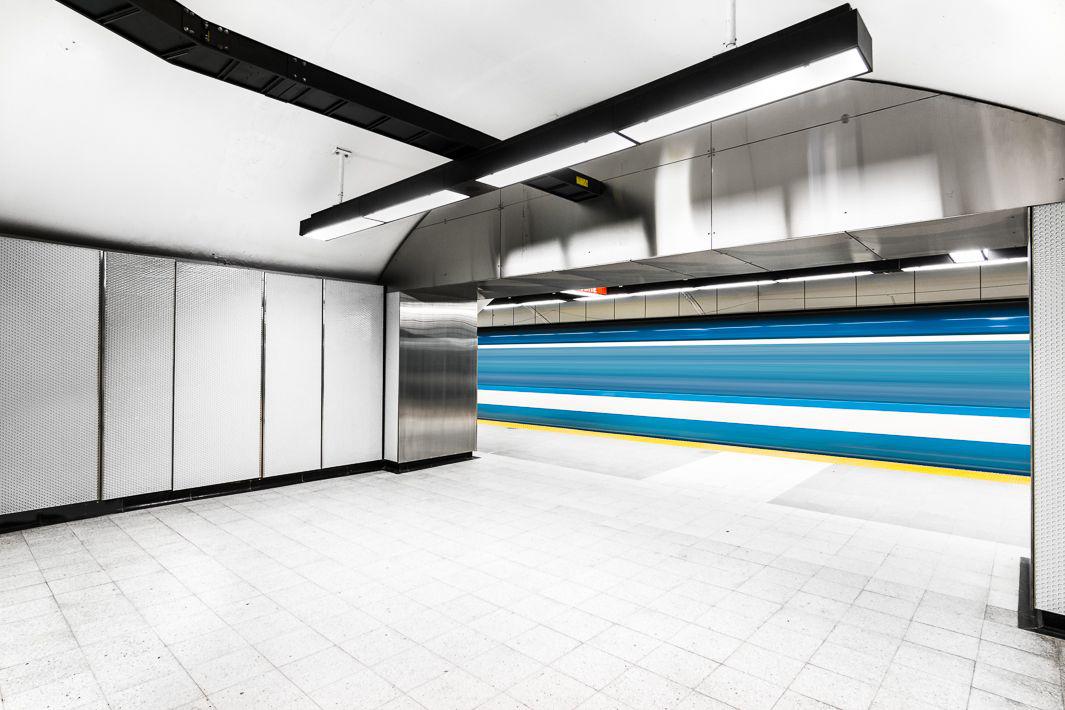 Forsyth said he tries to wait until the station he wants to shoot is empty, usually the moment when a train leaves and all its passengers exit the platform. "If it's too busy and waiting 20+ minutes is the only option, I'll try to shoot for a composite," he said, allowing him to combine empty spots from a series of shots to block out the human element. (Some photos include blurred motion or otherwise unidentifiable people in order to provide perspective on the scale of the architecture.) He also removes ads from the scenery and brightens up dim station lighting by using long exposures that make the photographs more vibrant.

I was younger than Forsyth the last time I visited Montreal, but some of the photos of the city's underground almost look too beautiful to be true.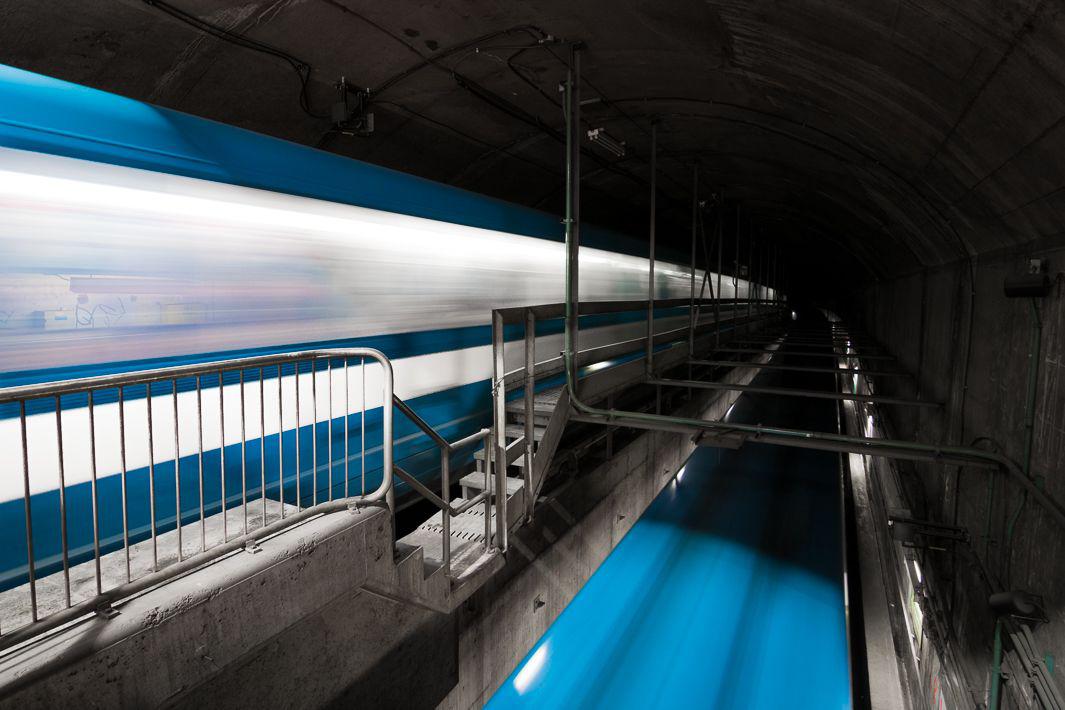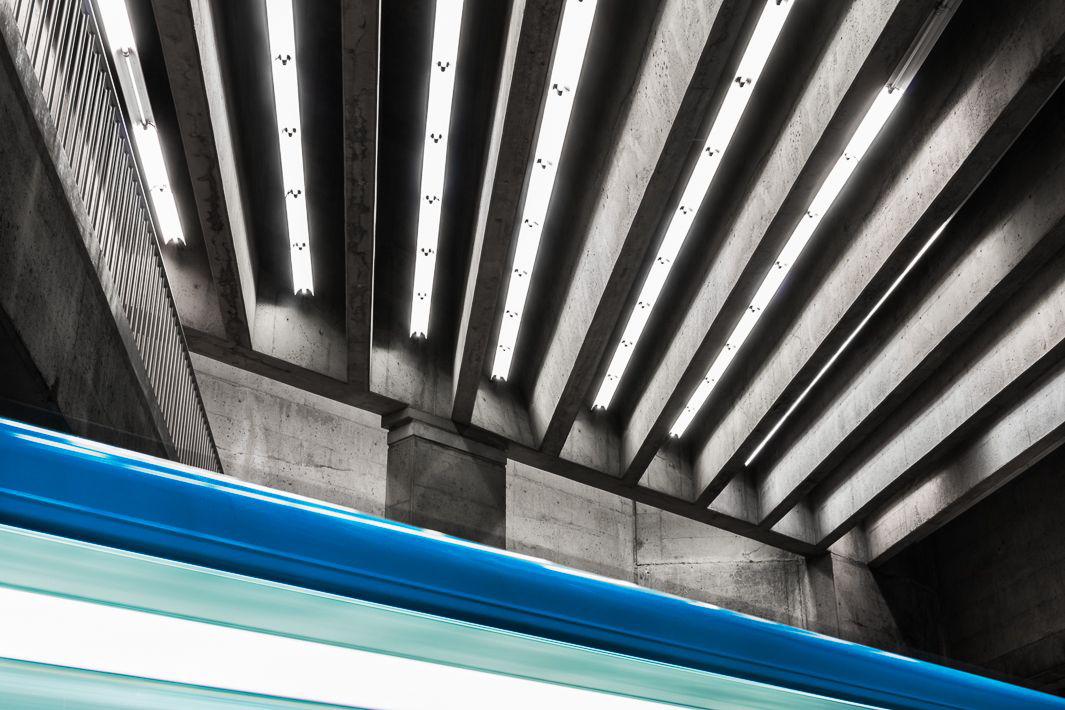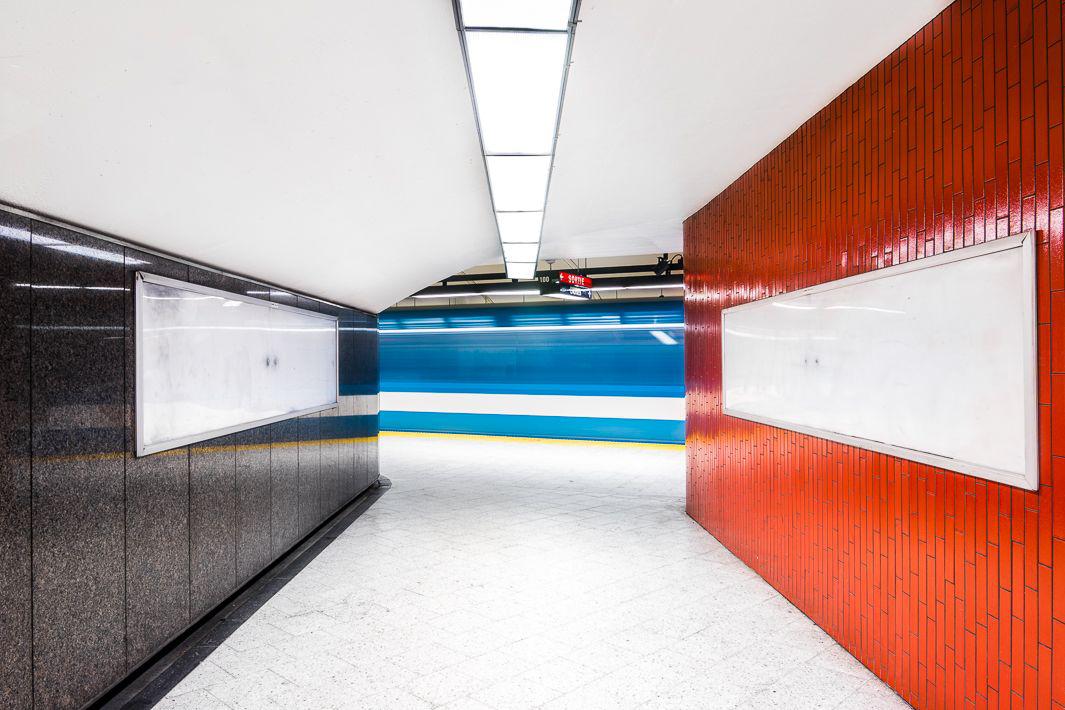 Forsyth isn't the first to document the beauty of the Montreal Metro. But on Instagram, where everything old is new, a community of Metro-loving photographers have added their own photos under the hashtag #mtlmetroproject.