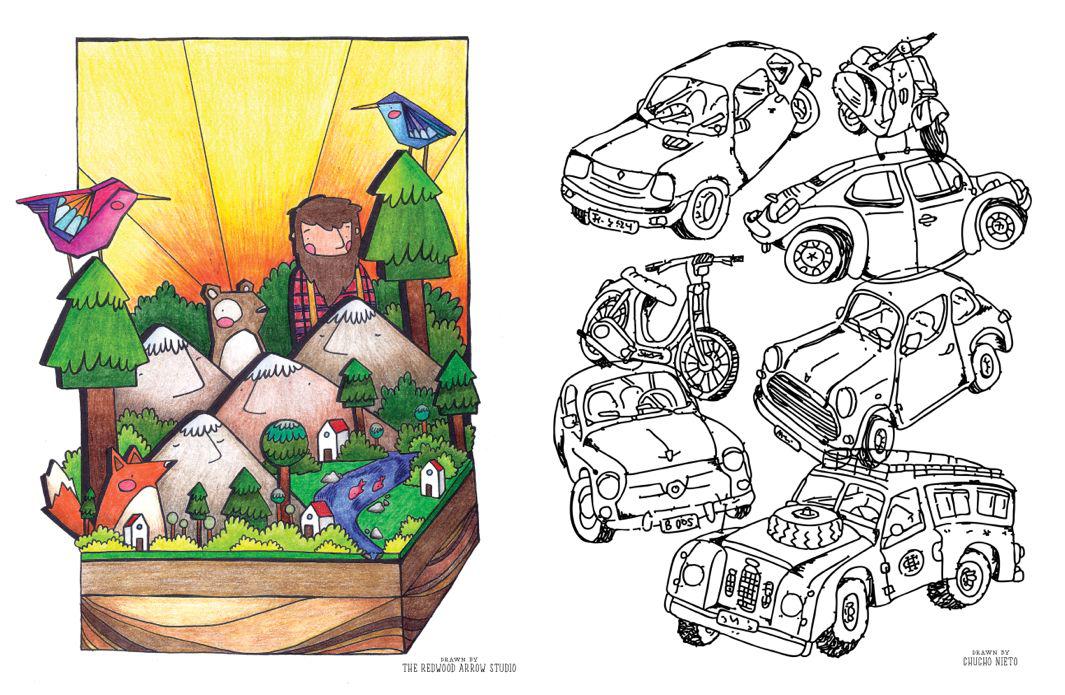 Trendy adult coloring books often differentiate themselves from the children's variety by offering intricate or abstract designs, marketing themselves as a panacea for stress and a gateway drug that will help you tap into your long-lost creative powers by coloring between the lines.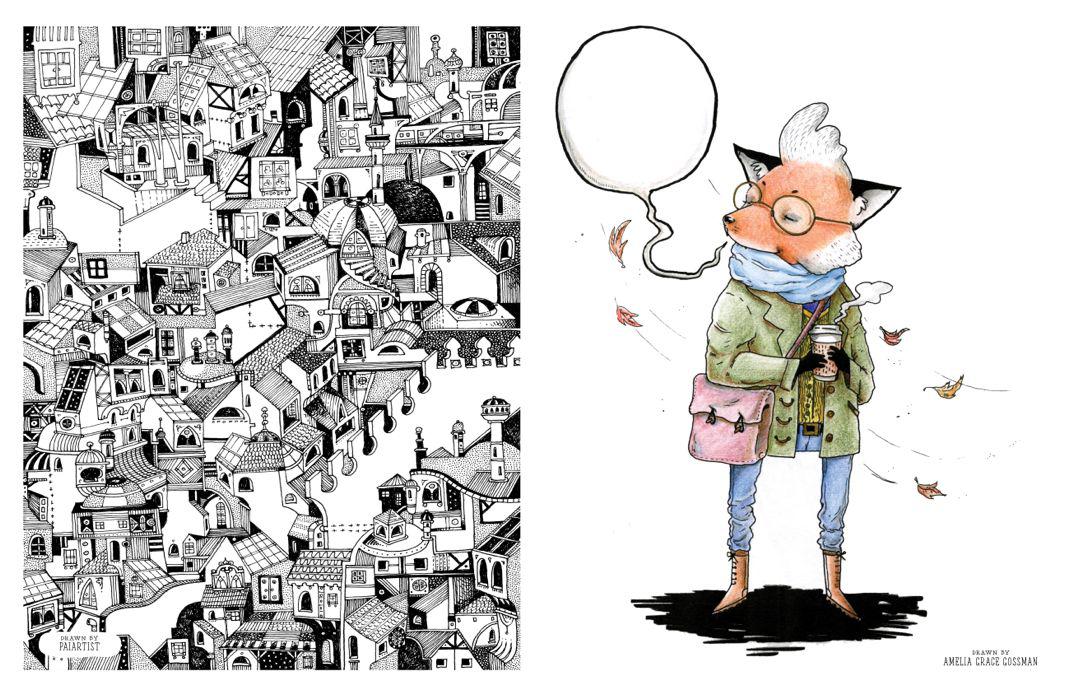 But most of the adult coloring books that cross my desk are created by single illustrators, whose style you might appreciate at first, only to find distractingly repetitive by the 15th illustration. Many of the books are geared toward grown-ups but are whimsical to the point of preciousness. Maybe that's why a new book from Monacelli Studio stands out from the crowd.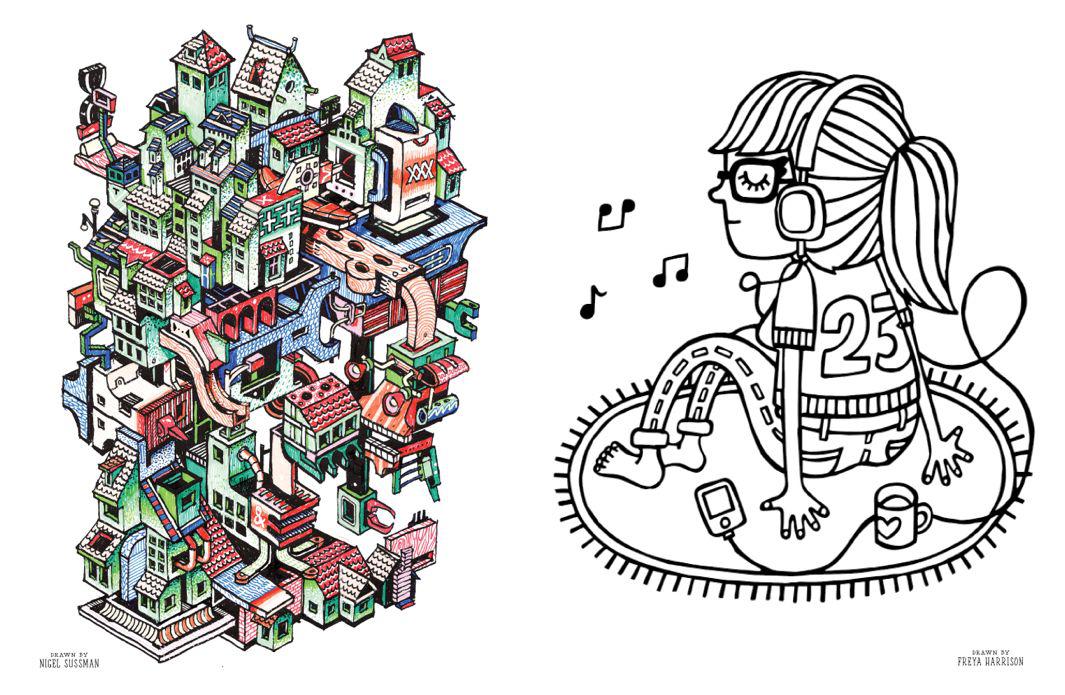 Calling itself "an extraordinary mashup of doodles and drawings begging to be filled in with color," the Doodlers Anonymous Epic Coloring Book is a vibrant compilation of 90 black-and-white illustrations from as many artists around the world. The book was assembled by Miami-based creative director and artist Rony Tako (who draws under the name Okat) and Web programmer Hugo Seijas.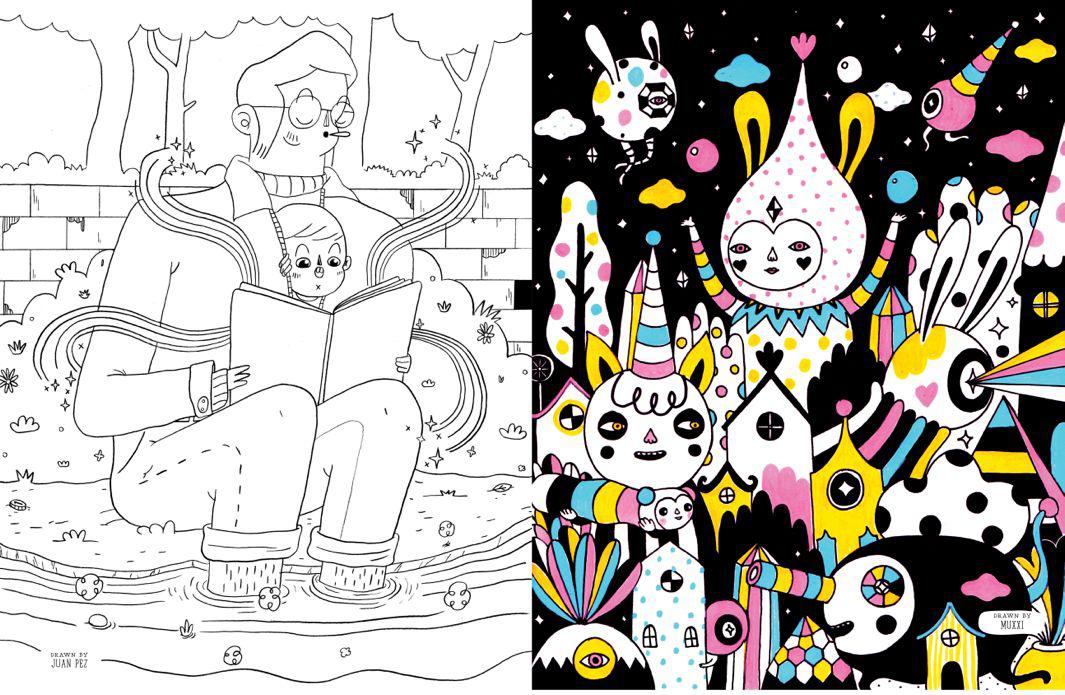 Founded in 2008, Doodlers Anonymous is an online community where both emerging and established artists and illustrators share their work. The new book's fun illustrations were culled from an open call on the site for submissions and run the gamut from free-spirited doodles to sophisticated line drawings of varying scenes in dozens of individual styles.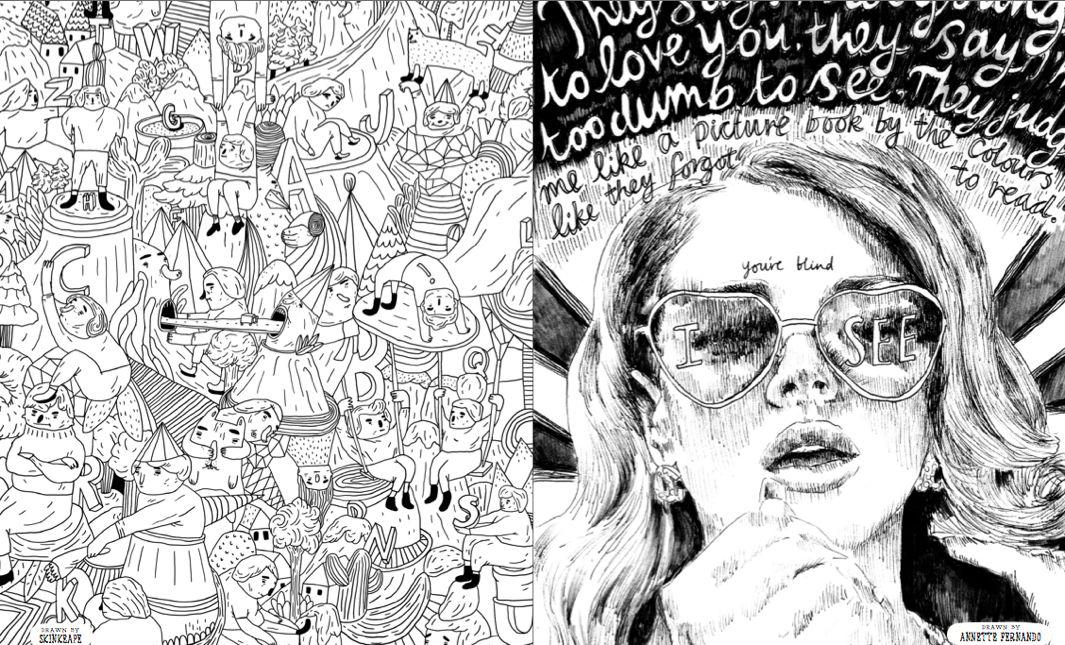 You can see more examples of colored in pages from the book on the Doodlers Anonymous Tumblr.
---