Ever wonder what the office building of the future might look like? One answer might be architect Zaha Hadid's newly completed Dominion Office Building in an industrial and residential district in southeast Moscow that is an emerging creative and IT hub.
It's the first Russian building for the Pritzker Prize– and Royal Gold Medal—winning Iraqi-born, London-based architect, whose work has long been inspired by the Russian avant garde.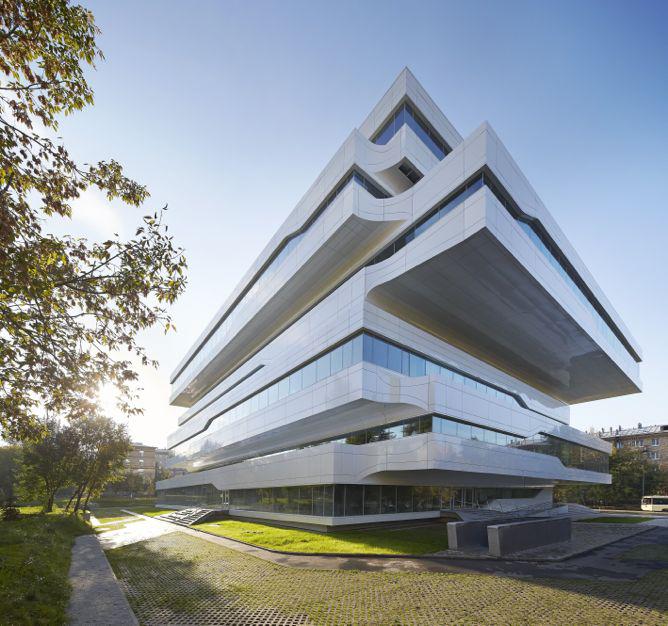 The exterior was "conceived as a series of vertically stacked plates off-set at each level with connecting curved elements," according to a project description from the architect.
The centerpiece of the photogenic interior is a dizzying, black-and-white central atrium that links the building's seven stories with a graphic series of staircases and balconies.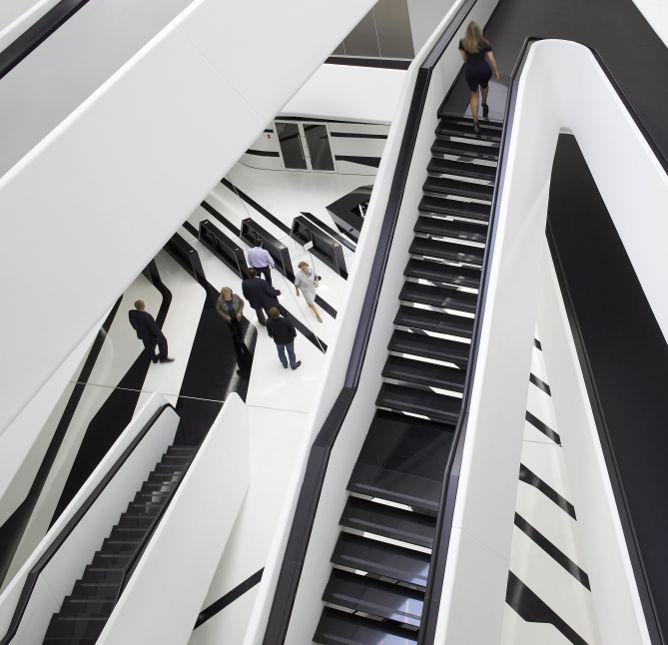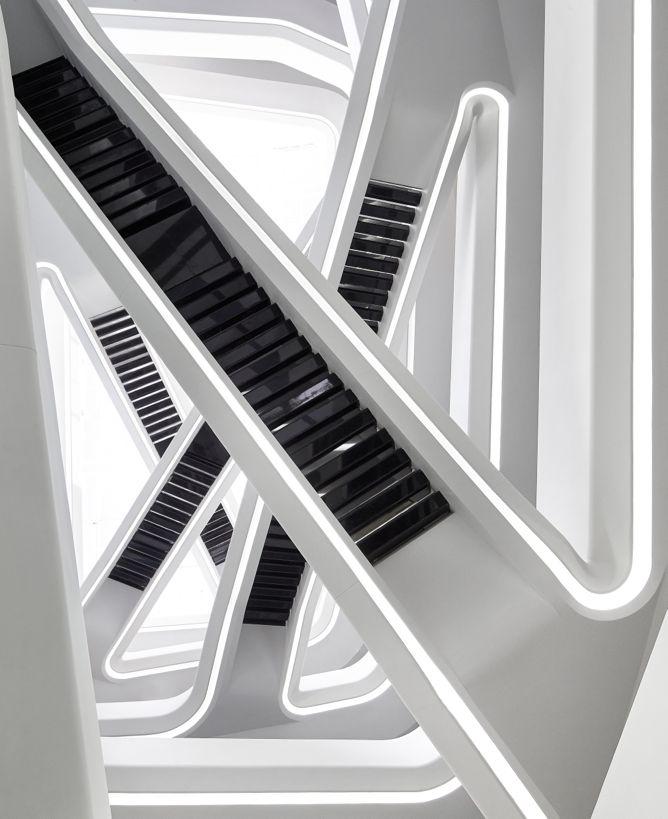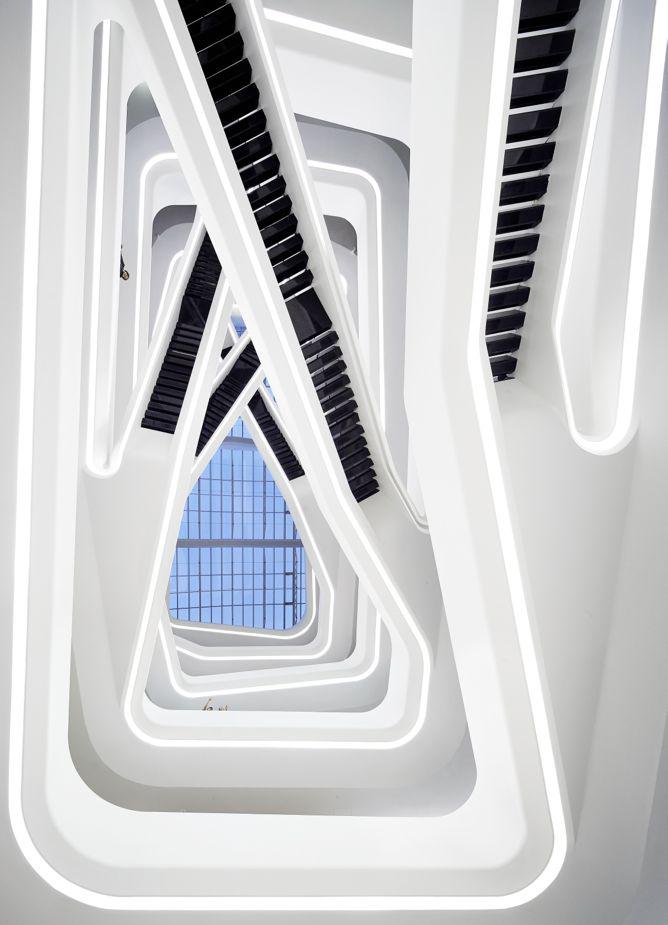 Hadid's design is a fascinating bit of sculptural, highly engineered eye candy. And although it's easy to imagine the interior as the set of a futuristic office dramedy, at least from the photographs, it looks more like the kind of architecture you might love to visit, if not fritter away your working life in.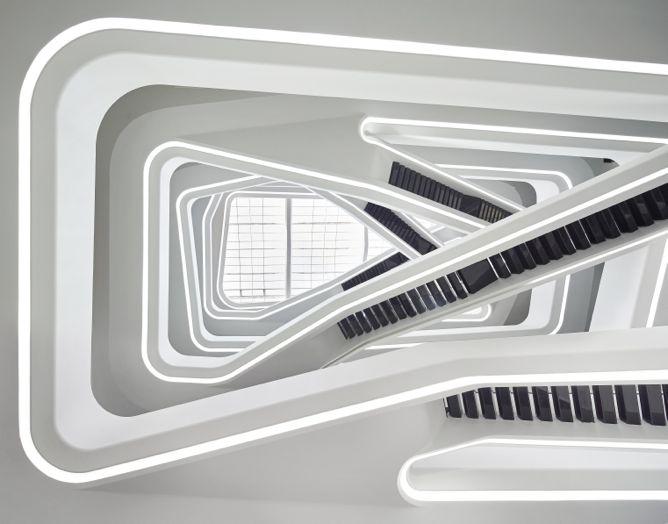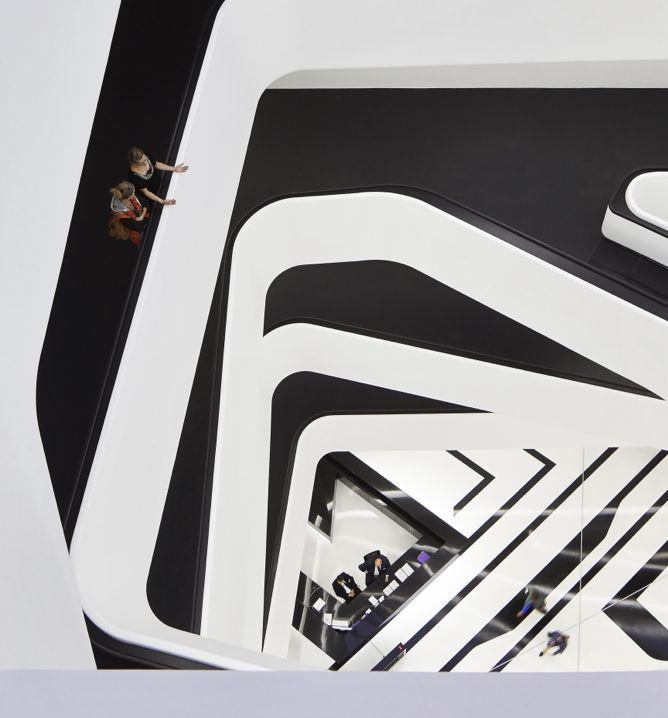 Nevertheless, according to the Moscow Times, 40 percent of the building has already been rented. And the project description claims that with a ground-floor restaurant, coffee and snack areas, and "relaxation zones" on the balconies, "the atrium becomes a shared space over many levels that encourages interaction between the employees of the companies within the building," encouraging collaboration between companies practicing varying disciplines and providing different services.
"Many IT and creative industry start-up companies regard this collective research culture as vital for progress and development," the architects write, "and the design of the Dominion Office Building reinforces this concept with open connectivity throughout the building."