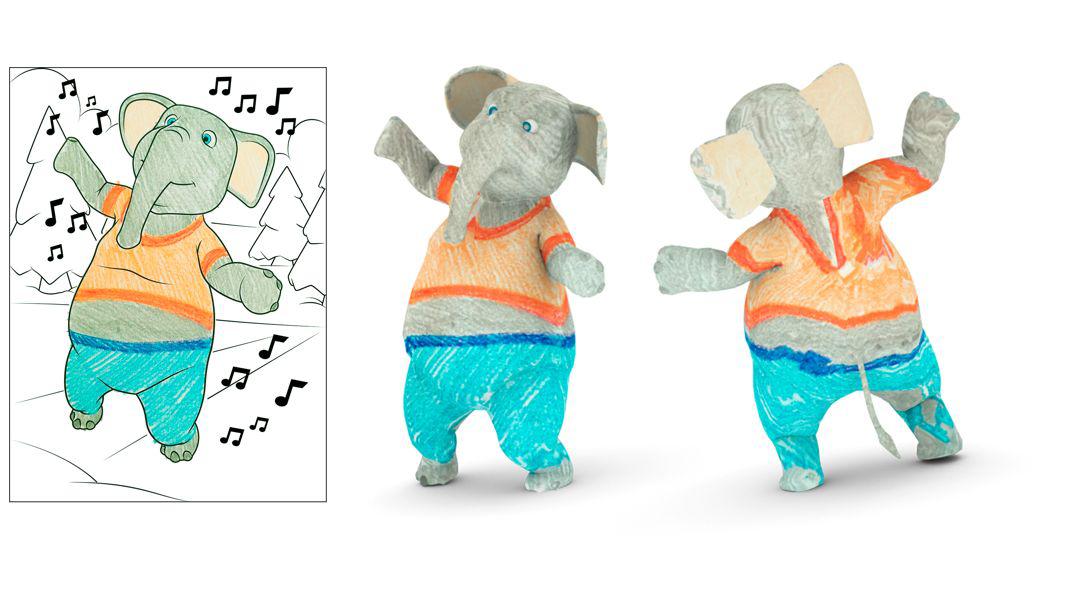 Do your iPad-loving kids think coloring books are boring? Researchers from Disney, ETH Zurich, and the Swiss university EPFL have developed new augmented reality technology that brings coloring book characters to life, with the potential to animate the pages of a paper coloring book on a mobile device in real time as children draw.
"Coloring books capture the imagination of children and provide them with one of their earliest opportunities for creative expression," the researchers write. "However, given the proliferation and popularity of digital devices, real-world activities like coloring can seem unexciting, and children become less engaged in them. Augmented reality holds unique potential to impact this situation by providing a bridge between real-world activities and digital enhancements."
Researchers started by creating animated 3-D virtual characters, then used custom software to re-engineer 2-D line-art coloring-book representations of the characters, according to a press release. The app detects the character the user is coloring via the camera on a mobile device, displaying a 3-D character on screen that seemingly gets colored in as the child colors on the pages of the book. "Because paper books don't lie perfectly flat and can flex as a user colors," the researchers explain, "the team developed a deformable surface tracking method to monitor surface changes and to keep the virtual character displayed on the device screen correctly oriented with the book's page."
It's a cool piece of technology, but have coloring books really lost their age-old allure? In a moment when adult coloring books have become a popular way for grown-ups to unplug and rediscover the nondigital pleasures of life, does it make sense to mess with this sacred childhood pleasure?
Researchers say in a press release that the app "keeps the core focus on the traditional activity of coloring while offering a magical digital overlay that enhances engagement," adding that early user testing on adults revealed that "most users said the app increased their motivation to draw in coloring books," and 80 percent said the app "increased their feeling of connection to a character."
For more explanation and a look at how the technology works, check out the video below:

---