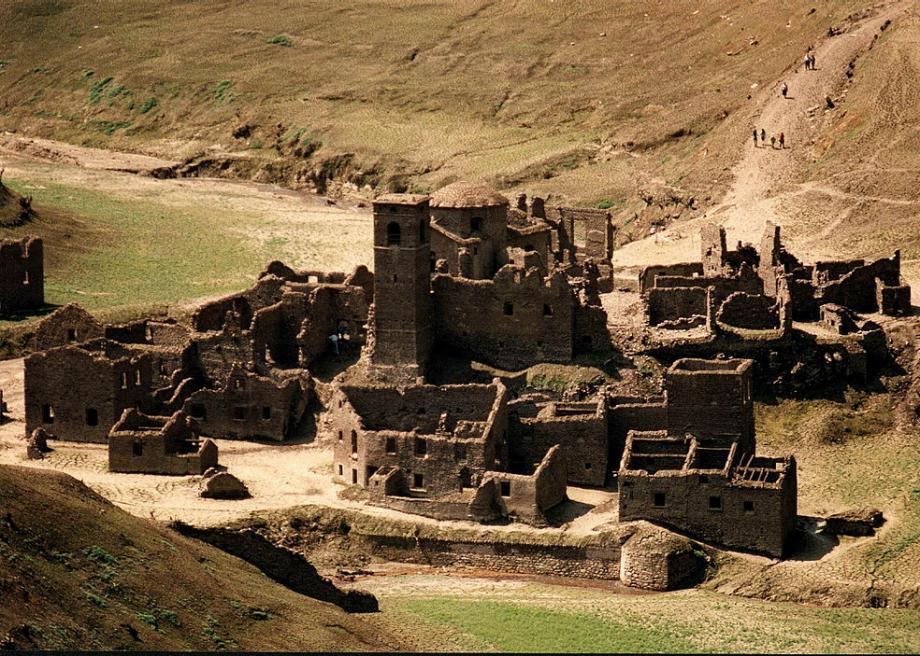 Atlas Obscura on Slate is a blog about the world's hidden wonders. Like us on Facebook and Tumblr, or follow us on Twitter.
While it isn't quite Atlantis, at least the submerged medieval town of Fabbriche di Careggine is real. It remains largely intact beneath the waters of Tuscany's Lago di Vagli and is still visible whenever the waters are drained for maintenance.
Lago di Vagli is an artificial body of water created in 1953 when the Tuscan valley in which it sits was flooded with the building of a dam. However when the lake was created, the valley was far from empty. At the bottom of the geological depression sat the village of Fabbriche di Careggine, an ancient settlement that was barely clinging to survival. Originally settled in the 1200s by a group of blacksmiths, the tiny town managed to survive for hundreds of years, well into the 20th century, with just over 30 buildings and around 146 inhabitants. Most still practiced ancient methods of farming, just to survive.
When the plan to build the dam and flood the valley basin was realized, the remaining citizens of the village were relocated to the nearby town of Vagli Sotto. As the basin was slowly filled, the village was lost beneath the waters. But not forever.
The village has reemerged four times since its drowning in the 1950s. It is revealed when the basin is completely drained for maintenance. There do not seem to be plans to drain the basin again, but hopefully Fabbriche di Careggine can come up for air some day soon.
Submitted by Atlas Obscura contributor xyz123.
For more on Lago di Vagli, visit Atlas Obscura!
More wonders to explore:
---