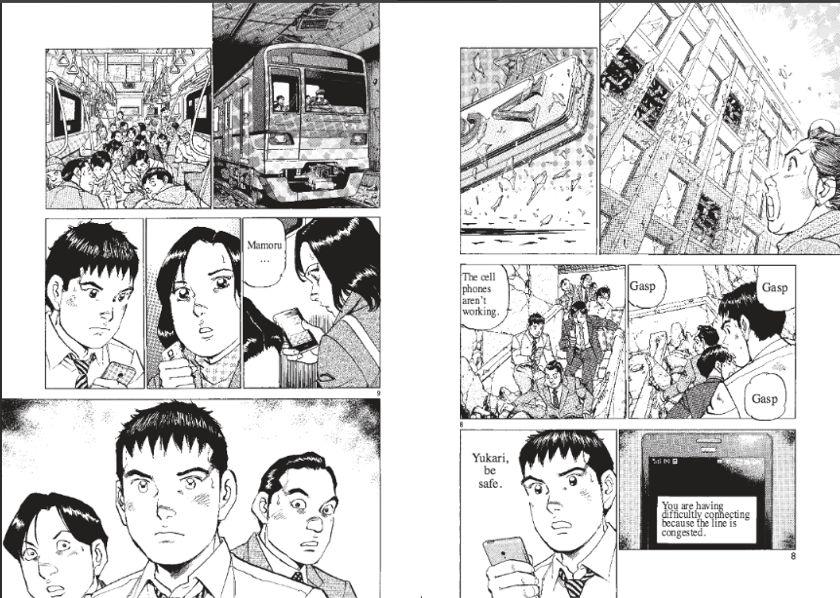 Vulnerable to earthquakes, typhoons, tsunamis, and other natural and man-made disasters, Tokyo is ranked the world's second-riskiest city, according to the Lloyd's City Risk Index. This month, citizens of Tokyo have been receiving a yellow-and-black disaster-preparedness manual issued by the Tokyo Metropolitan Government.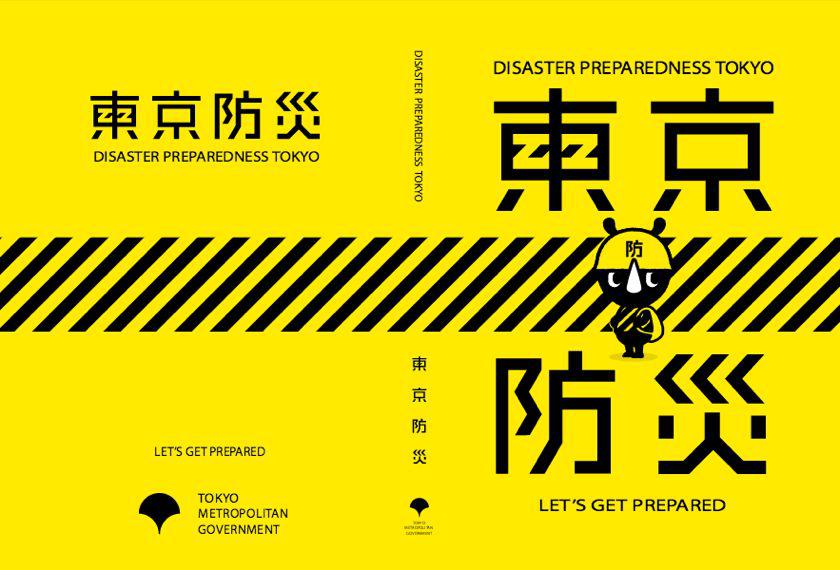 But who says that a government disaster preparedness manual has to be boring? For one thing, the cover of Tokyo Busai—also available online in Japanese and English—features a cartoon rhino that leads citizens on their journey to disaster preparedness (and stars in what becomes an animated flipbook on the manual's bottom right-hand pages).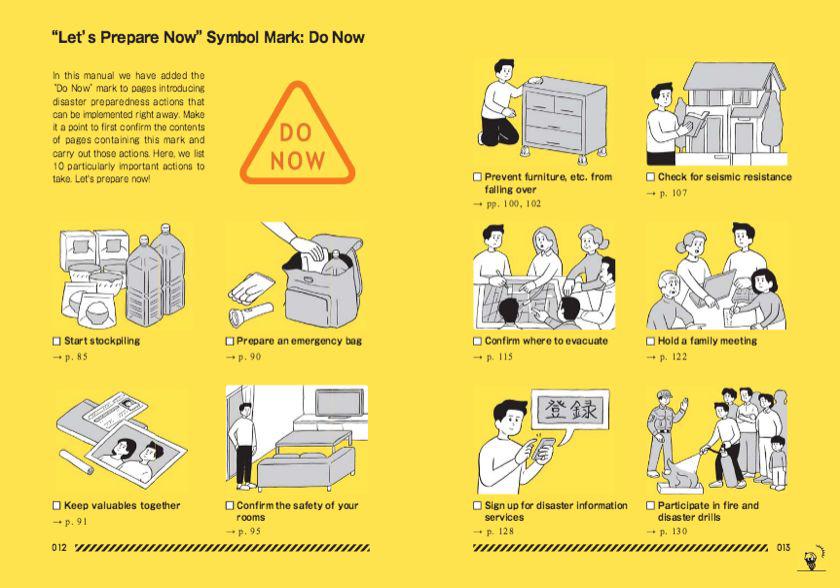 Why a rhino? " 'Bosai' is Japanese for disaster preparedness and its second syllable, 'sai,' has the same sound as the word for rhinoceros," reads the manual. "Bosai the Rhino is a 3-year-old rhinoceros born and raised in Tokyo. He is a very curious little guy, but is easily frightened. He's very interested in disaster preparedness and finds any kind of disaster prevention action to be a piece of cake. His favorite action is 'hiding under a desk,' and his favorite phrase is 'Let's get prepared!' "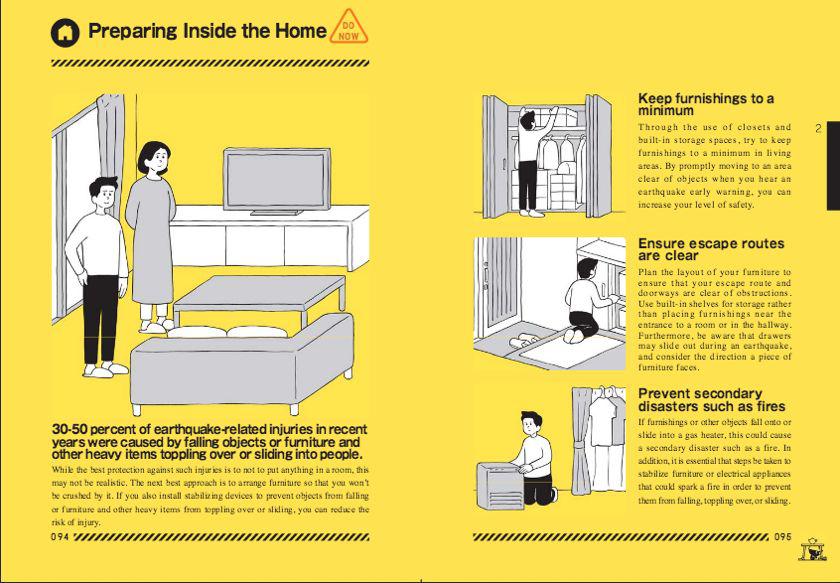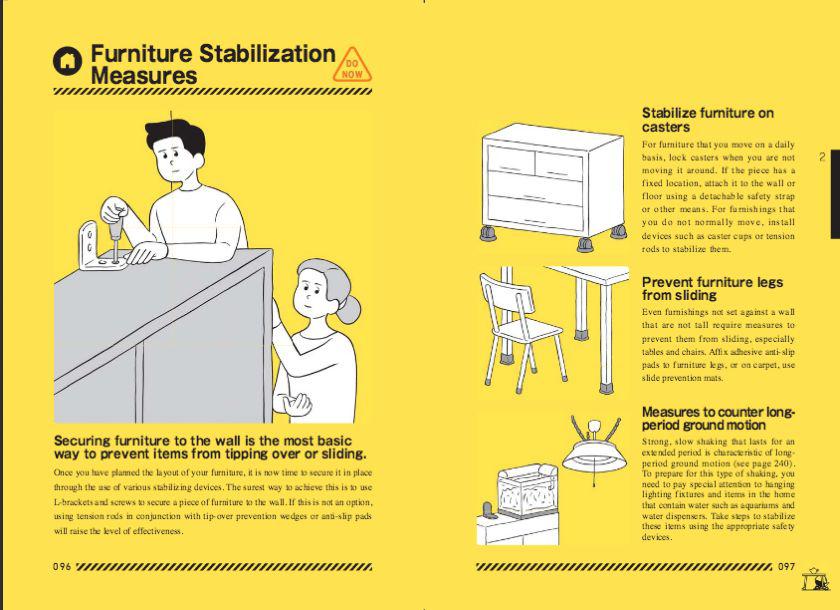 Spoon & Tamago points out that the manual is a collaborative effort between design firm Nosigner, ad agency Dentsu, and the Tokyo disaster prevention department.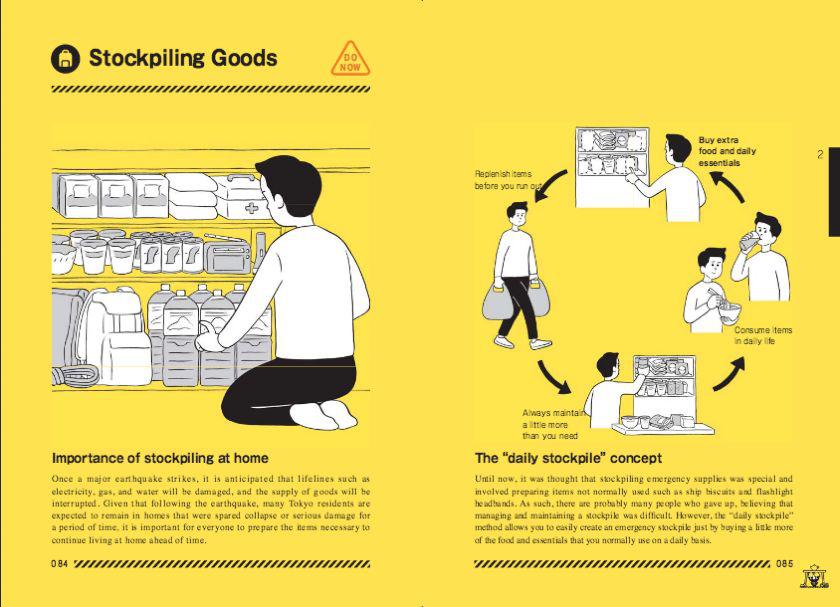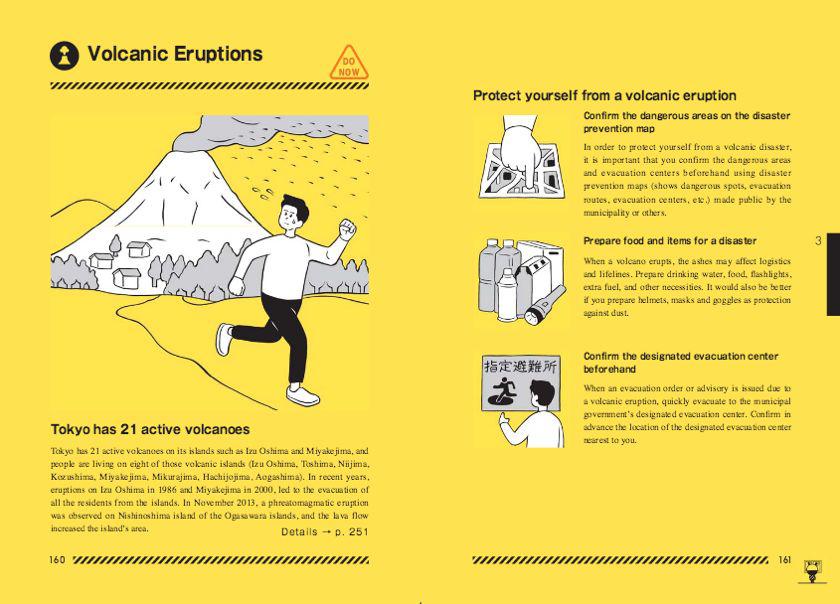 Despite the comic touches, the manual is comprehensive, including easy-to-read instructions and clearly drawn illustrations with tips on preparedness and safety. And to bring the disaster-preparedness message home, what could be more effective than an original manga-style comic showing Tokyoites in the throes of some hypothetical near-future disaster? Called Tokyo "X" Day by Kaiji Kawaguchi, it "vividly describes how Tokyo would be like just before and immediately after a major earthquake," the manual reads. "Imagine yourself in these situations and take actions to be prepared."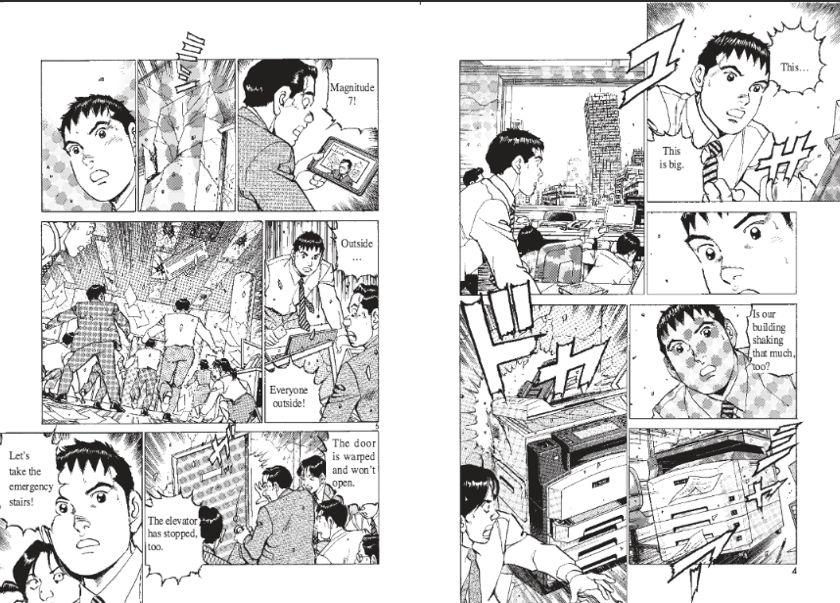 ---