Urban capitals like London are working to make biking a transport and commuting option of choice for a more sustainable future. Architects and designers are joining the effort with innovations like invisible reflective spray paint for night rides, planned twin residential towers boasting one bike parking space for every bedroom, and now London's first "cycle-in office."
Workers at the recently revamped and renamed Alphabeta building—originally three individual structures constructed between 1910 and 1930—can enter their workplace directly from the street via a ramp that takes them to the basement of the building, where secure storage for more than 200 bikes plus adjacent changing rooms and lockers await.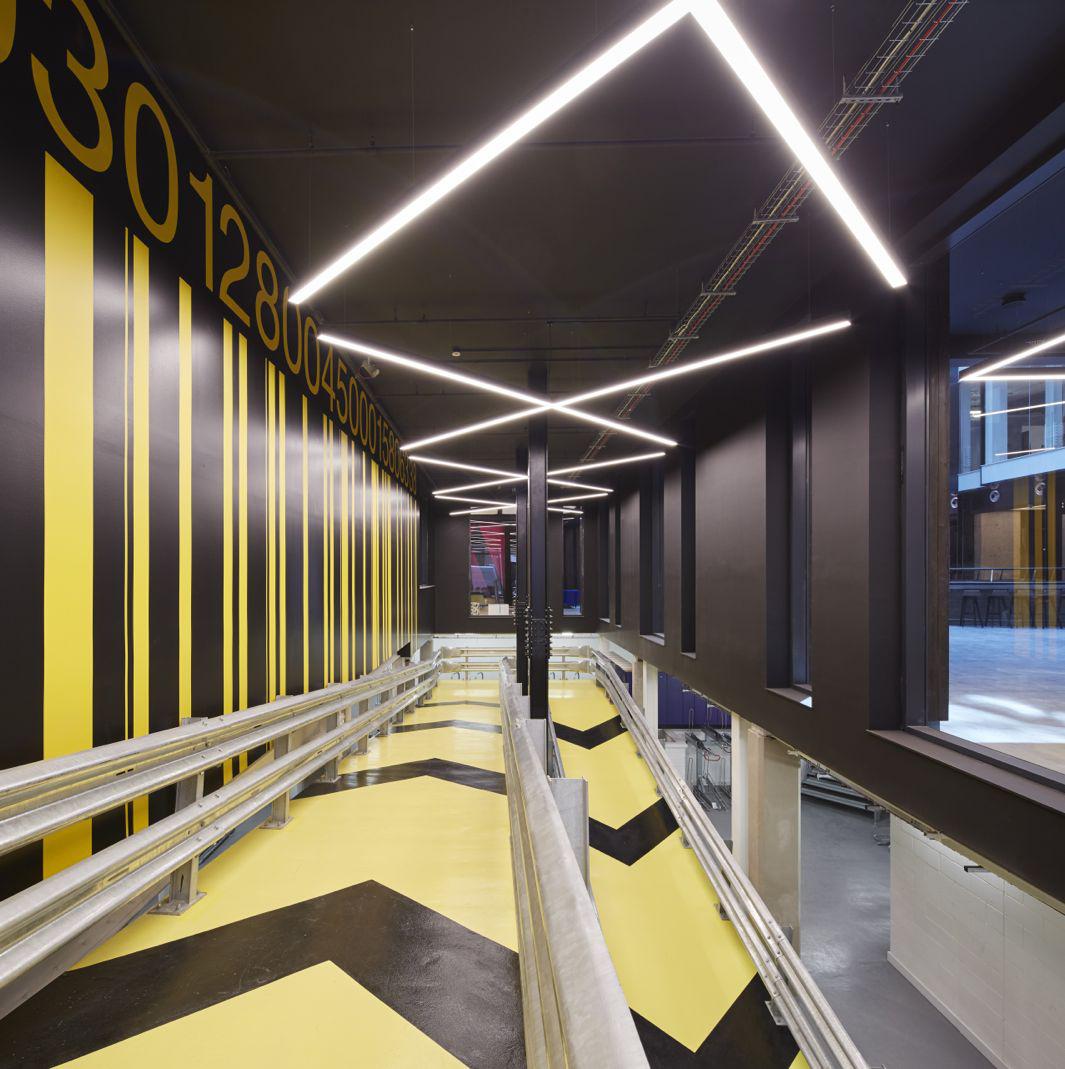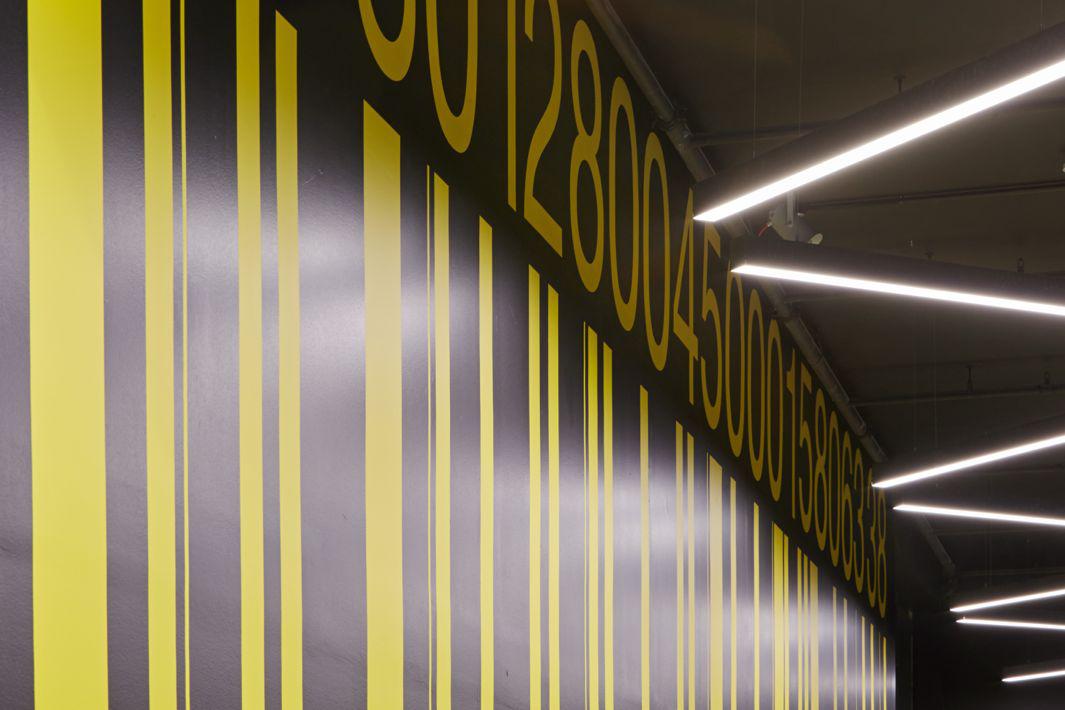 Project architect Dickon Hayward of Studio RHE designed the yellow-and-black bike ramp, which is visible from the ground-level atrium through a screen.
The bike ramp is the kind of forward-thinking office perk that might just encourage more people to bike to work. It's also part of a building redesign that includes gimmicks like a clubby ground-level "kitchen" table, a paneled library, a café, and a basketball court, meant to attract a mix of media, tech, and finance companies from the surrounding are.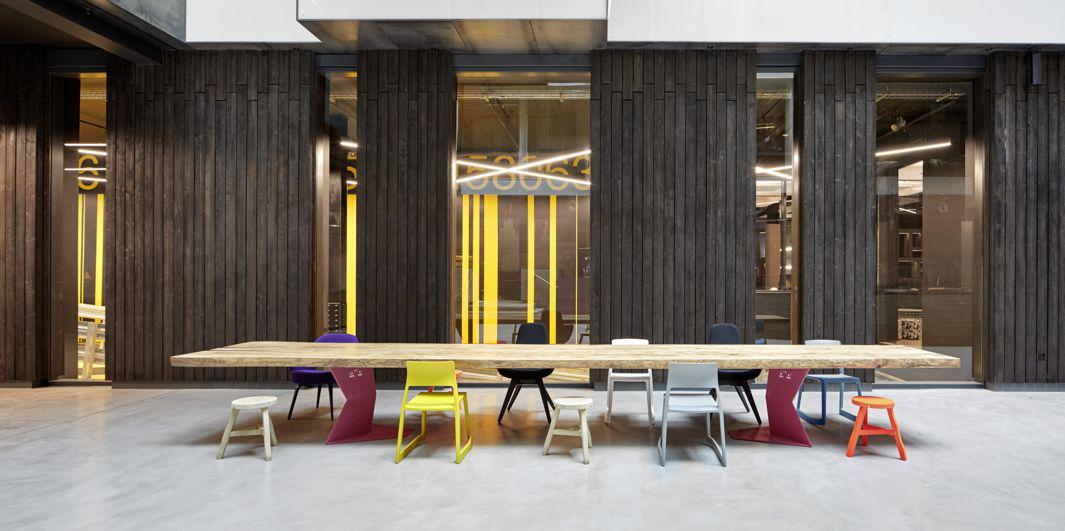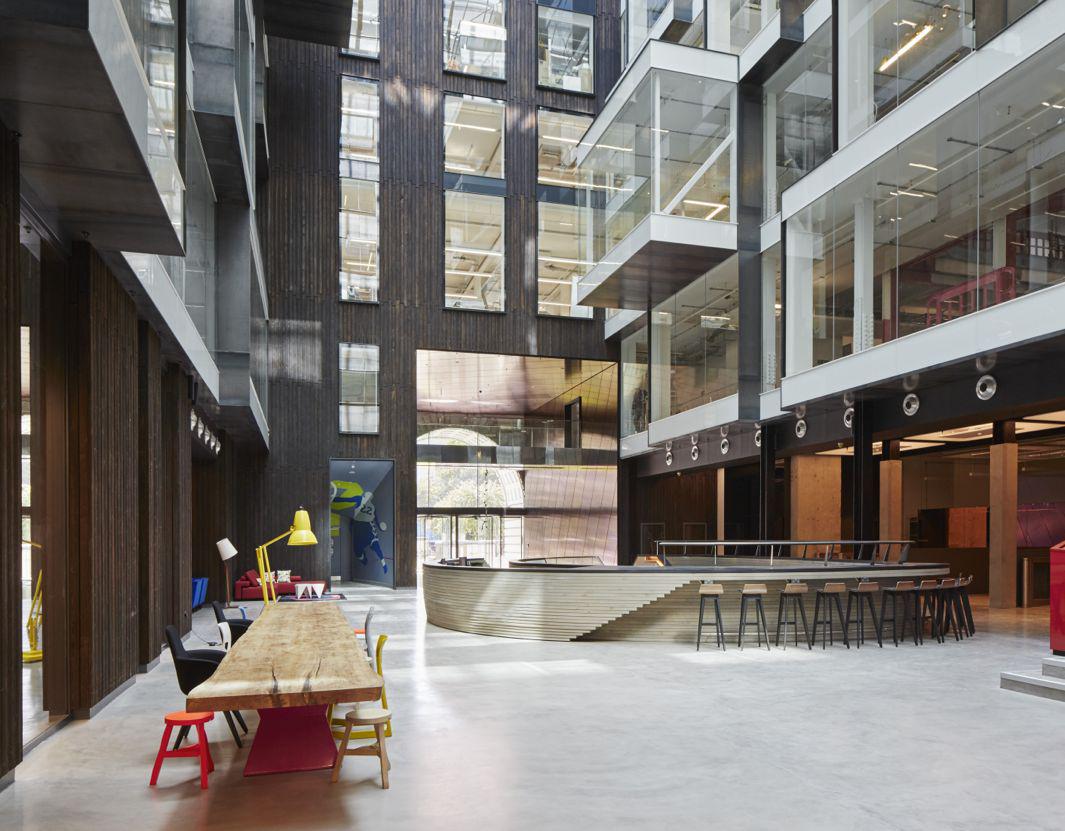 If you're wondering how steep that ramp is, or what it might look like to negotiate the hairpin turn halfway down, you can watch a middle-aged BBC journalist testing it out in the quick video below:
Do cyclists leave the building the way they came out?
"Most people seem happy to cycle back up again as it's not that steep," Hayward told me in an email, "but if not it's not far to walk and push."