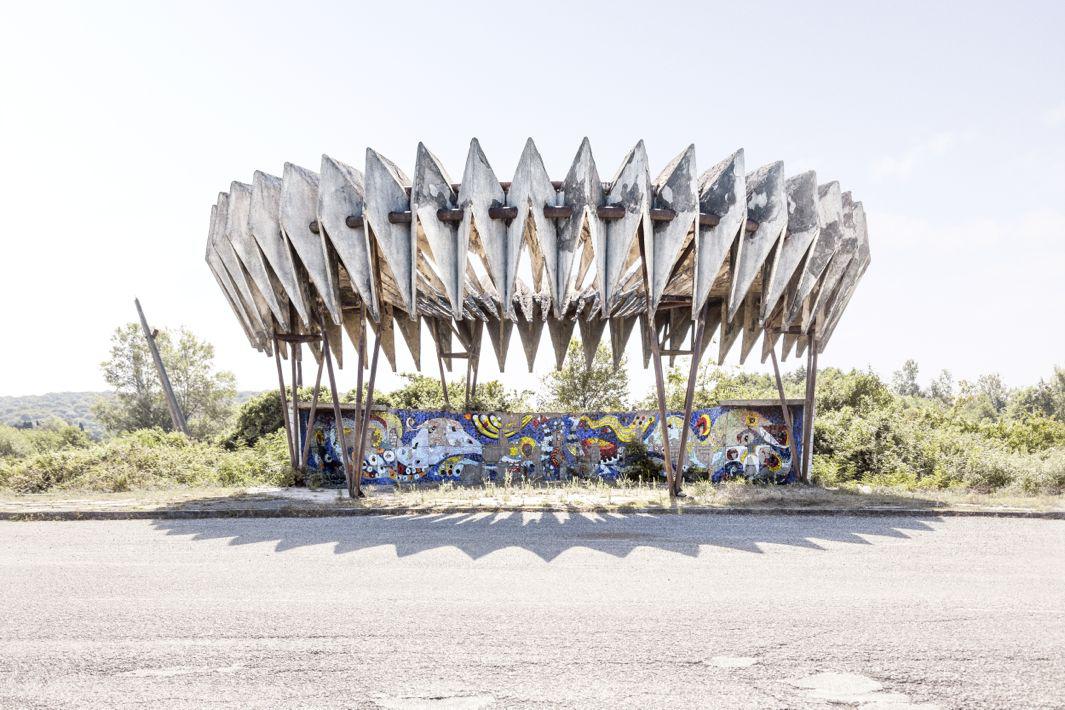 Photographer Christopher Herwig first began to notice the eccentric architecture of Soviet-era bus stops more than a dozen years ago. It began on a long-distance bike ride from London to St. Petersburg, Russia, in 2002, gaining momentum in 2003, when he moved to Kazakhstan for three years to explore the five former Soviet republics of Central Asia.
"In Canada, where I come from, bus stops are all the same," Herwig writes in Soviet Bus Stops, first published in a limited 2014 edition and out Sept. 29 from Fuel in an expanded trade edition. "But in the former Soviet republics, many were unique, imaginative, and sometimes a bit mad."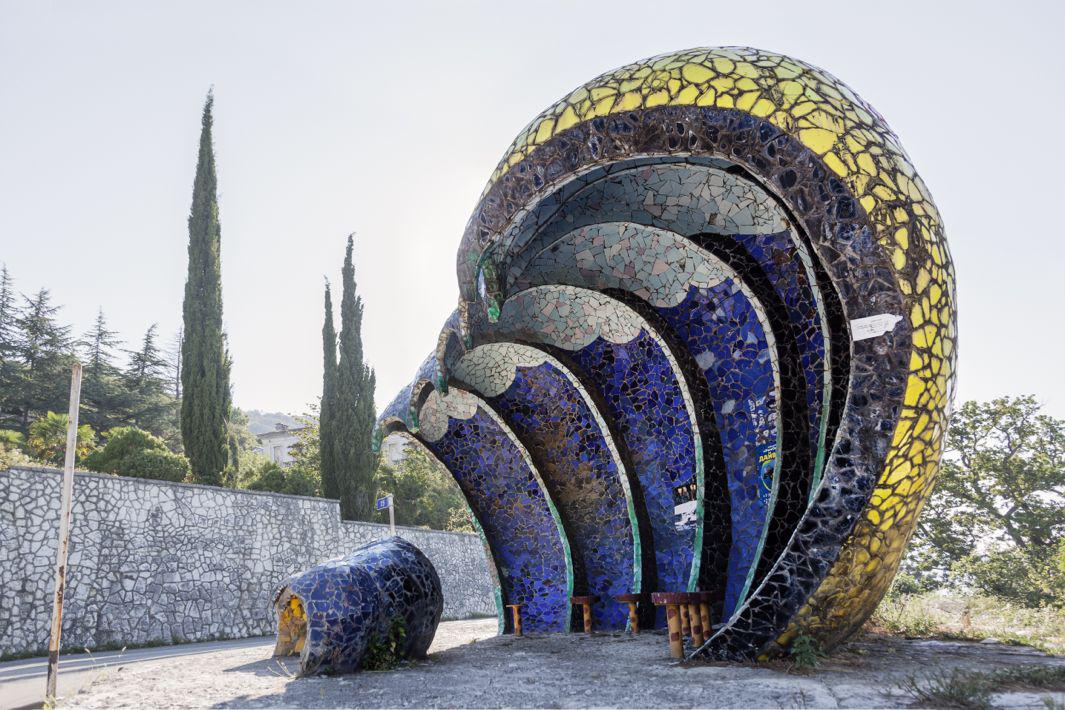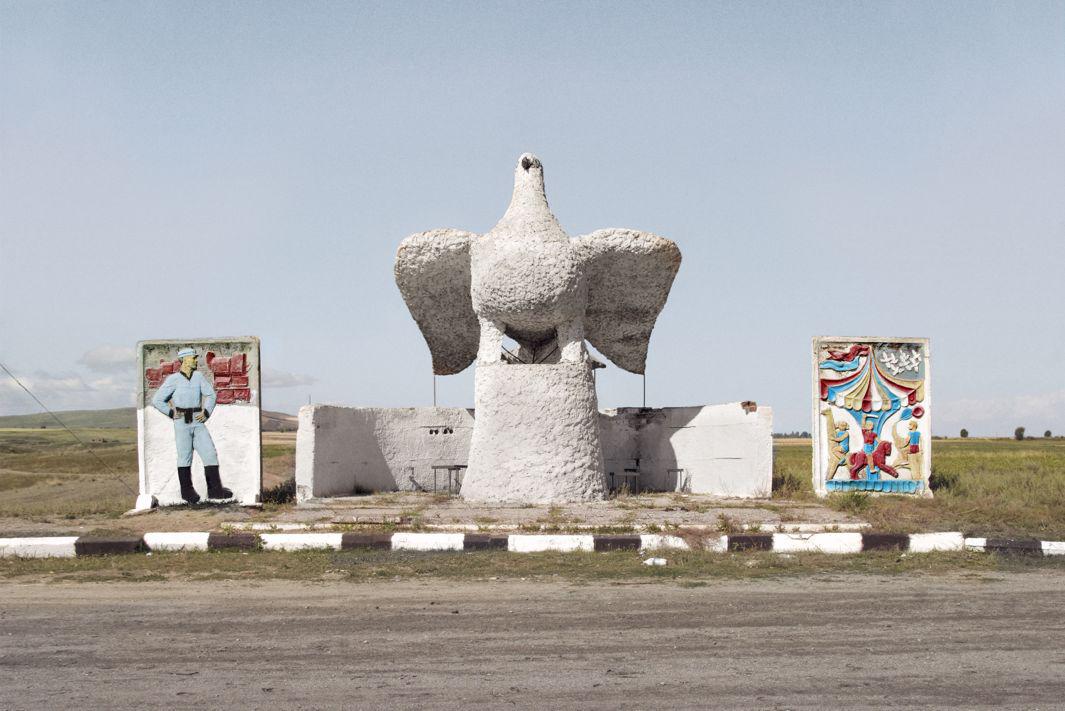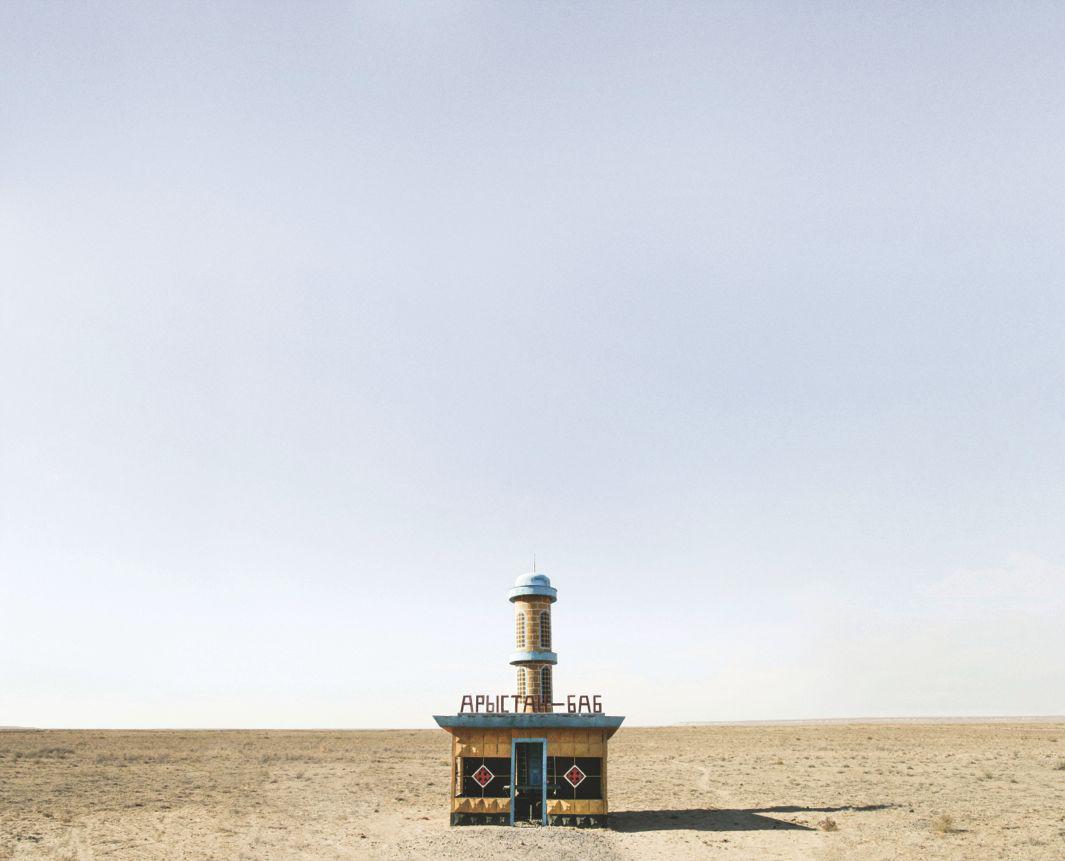 Herwig returned over the years to document these surprising roadside finds, traveling more than 18,000 miles in search of the most interesting designs.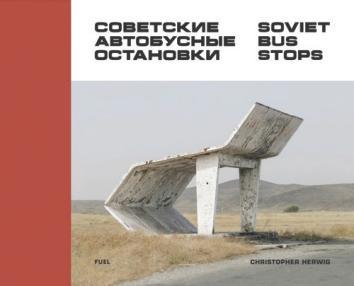 "It was surprisingly impractical to hunt bus stops by bus," he writes, so he rented cars and took taxis, bemusing local drivers with his interest in old bus stops that were to them merely unremarkable parts of the landscape. "Occasionally a local taxi driver would become addicted to the hunt too," he writes, "developing an appreciation for something he had forgotten existed."
Armen Sardarov, a Belarusian architect, author, and designer of close to 100 bus stops, says in the book that in the stagnant middle years of the Cold War in the Soviet Union, "[I]deology regulated all spheres of life, including architecture and art," adding that it was "practically impossible to express oneself."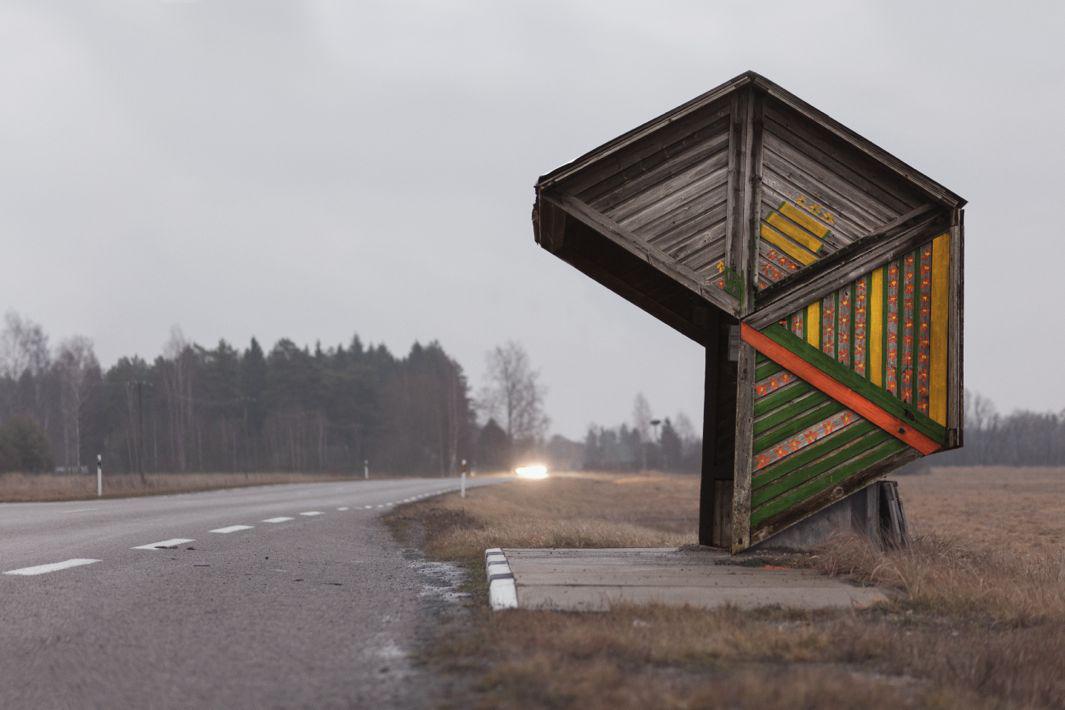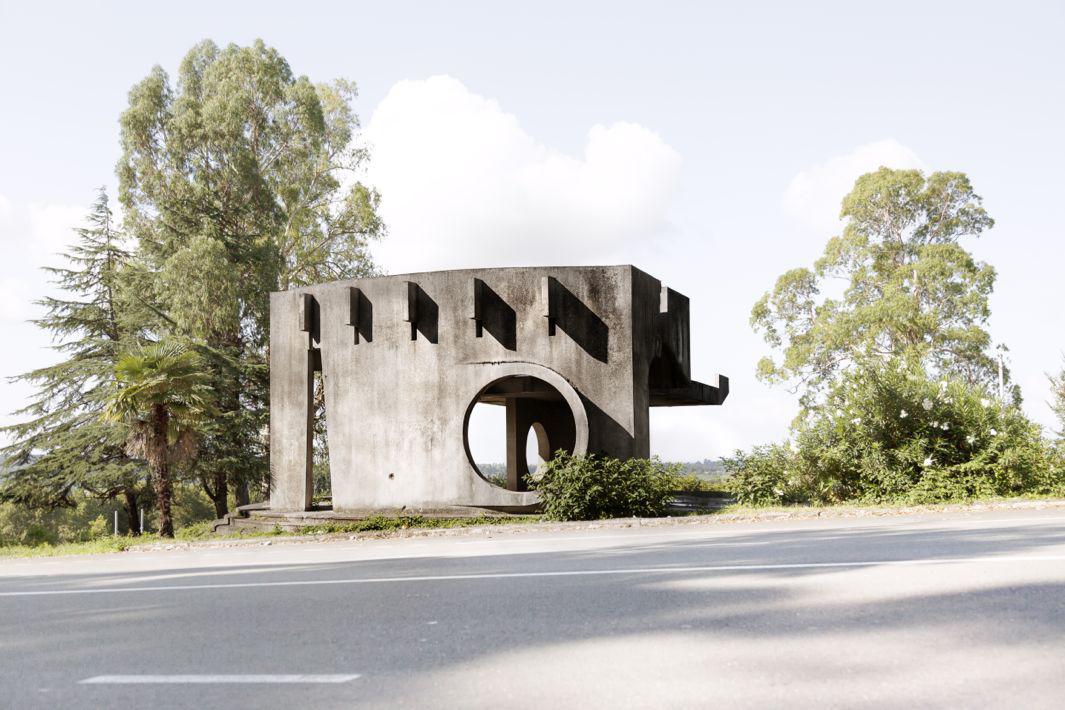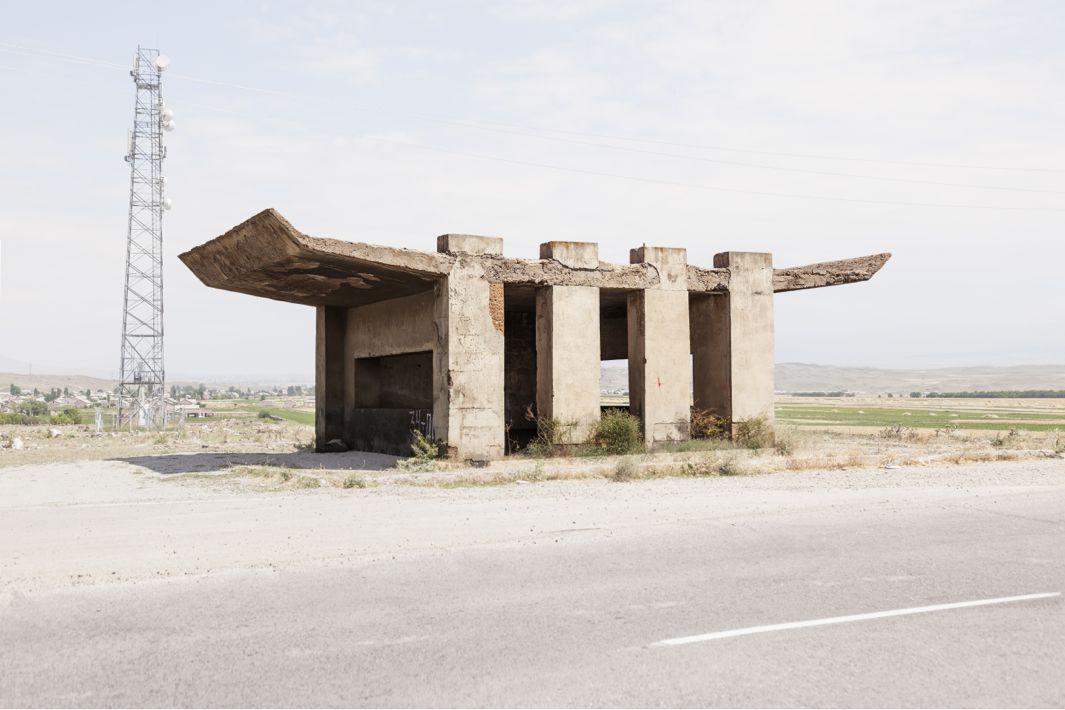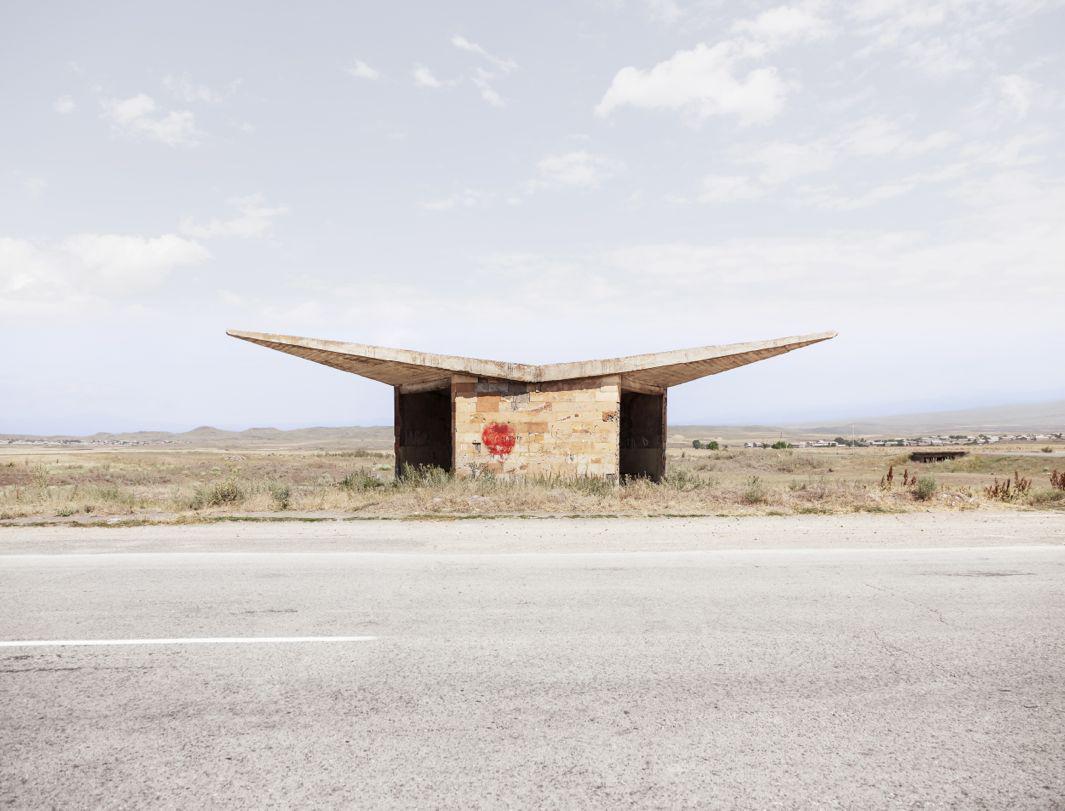 But the "bus pavilions" of the time often escaped rigid guidelines and allowed for unexpected creativity, the book notes. Architecture students were asked to dream up plans for bus stops as a first project and encouraged to come up with unprecedented designs. Local governments recruited artists to join in the effort. Local materials and national colors were incorporated.
The result is a fascinating collection of bus stops that remain striking for their expressive and disparate individual styles. They're utilitarian structures from a specific point in history that appear like fantastical mirages in often barren landscapes.
"A bus stop is a minor architectural form," said Sardarov. "However, in a small village it could become a bright moment."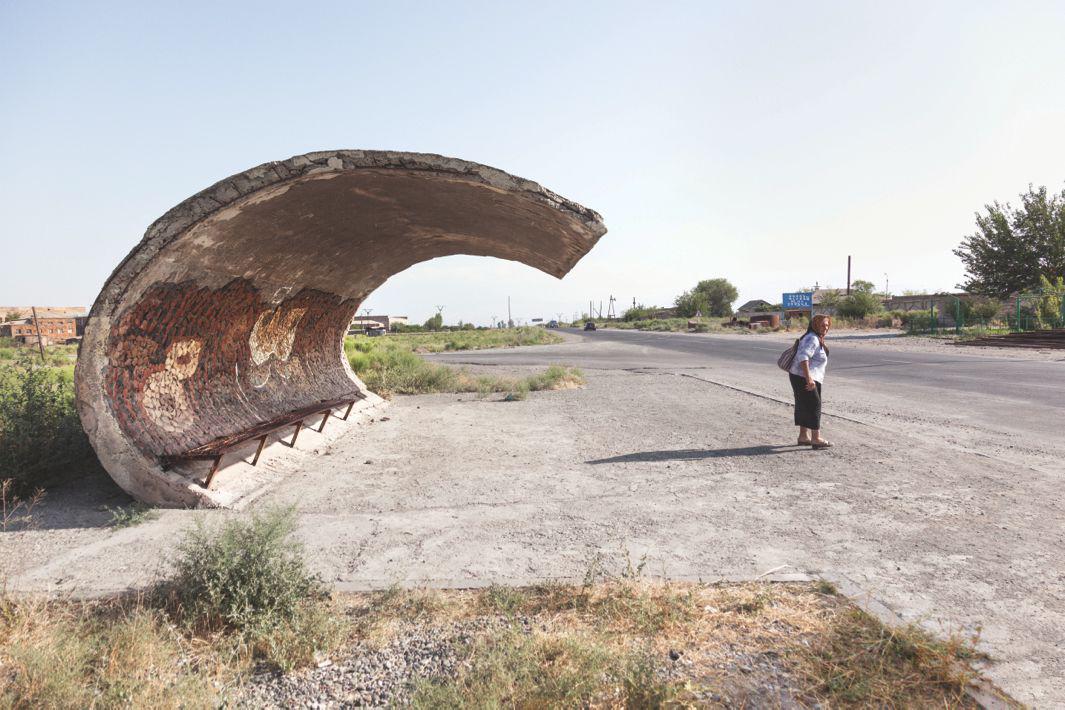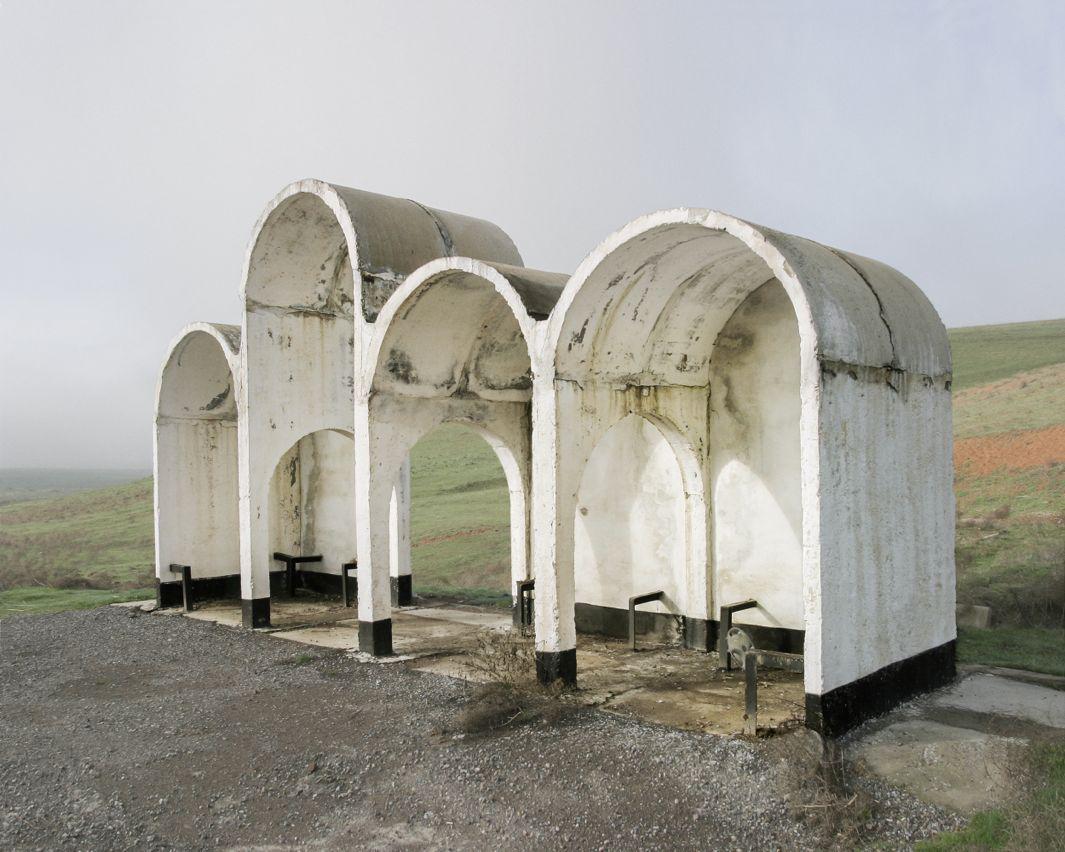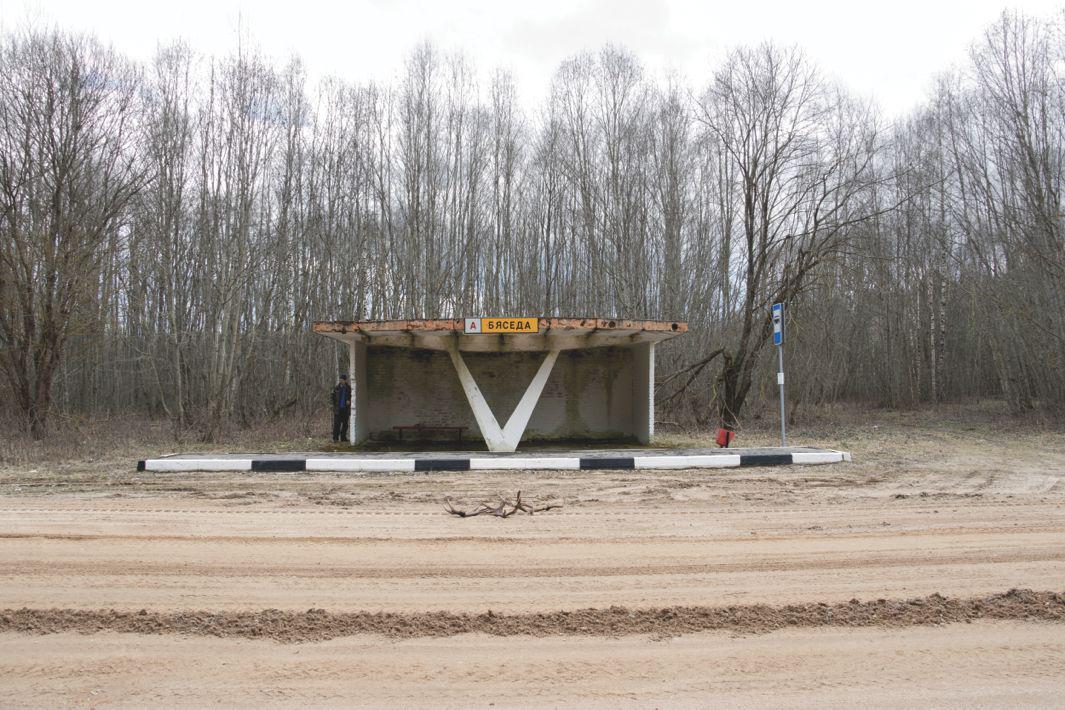 ---