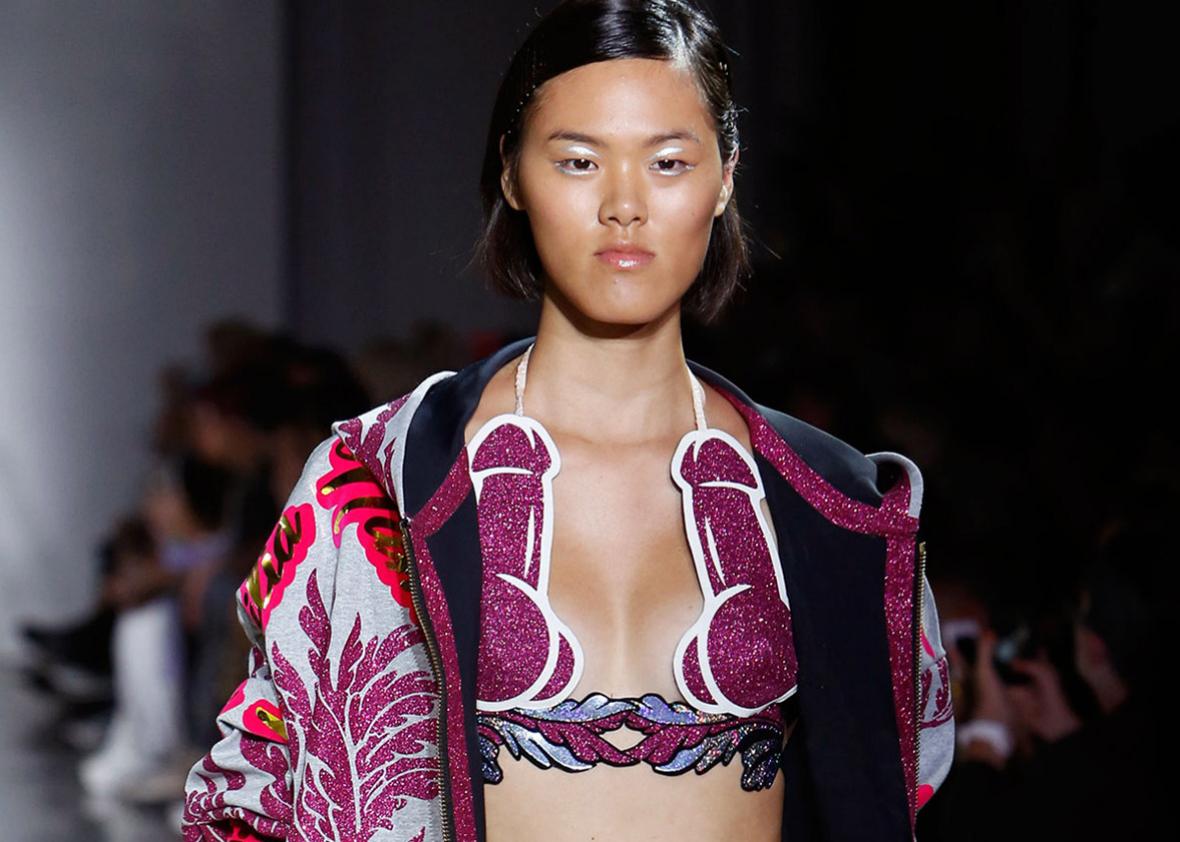 Designers Emilia Pfohl and Nan Li kicked off New York Fashion Week with a highly phallic collection of ready-to-wear outfits entitled "My Pussy, My Choice" at the VFiles showcase. The duo, formally dubbed Namilia, peppered its ensembles with banana and peach emojis, inflatable snakes, and cartoonish penises in transparent latex and sparkly silhouette.
"It's like playing the penis game," Namilia has said of its playful use of a symbol of male power. "The more often and louder you say it, the more harmless it becomes."
The collection pays tribute to contemporary female pop stars who are doing sexy on their own terms. Each outfit is named for one of Namilia's inspirations (e.g. "daddy's girl Lana," "sweet Ariana," "crazy Miley," "Nicki anaconda"). Women can wield feminine sexuality as armor, these garments say, and can pair it well with tennis shoes.
The outfits are also just plain jubilant—whimsical confections in inflatable velvet and holographic glimmer that make penis prints seem innocuous enough to stand in for argyle or houndstooth at a women-only country club. 
Have textile scholars ever examined fishnet stockings under a microscope? Maybe they've been composed of adorable little penises all along.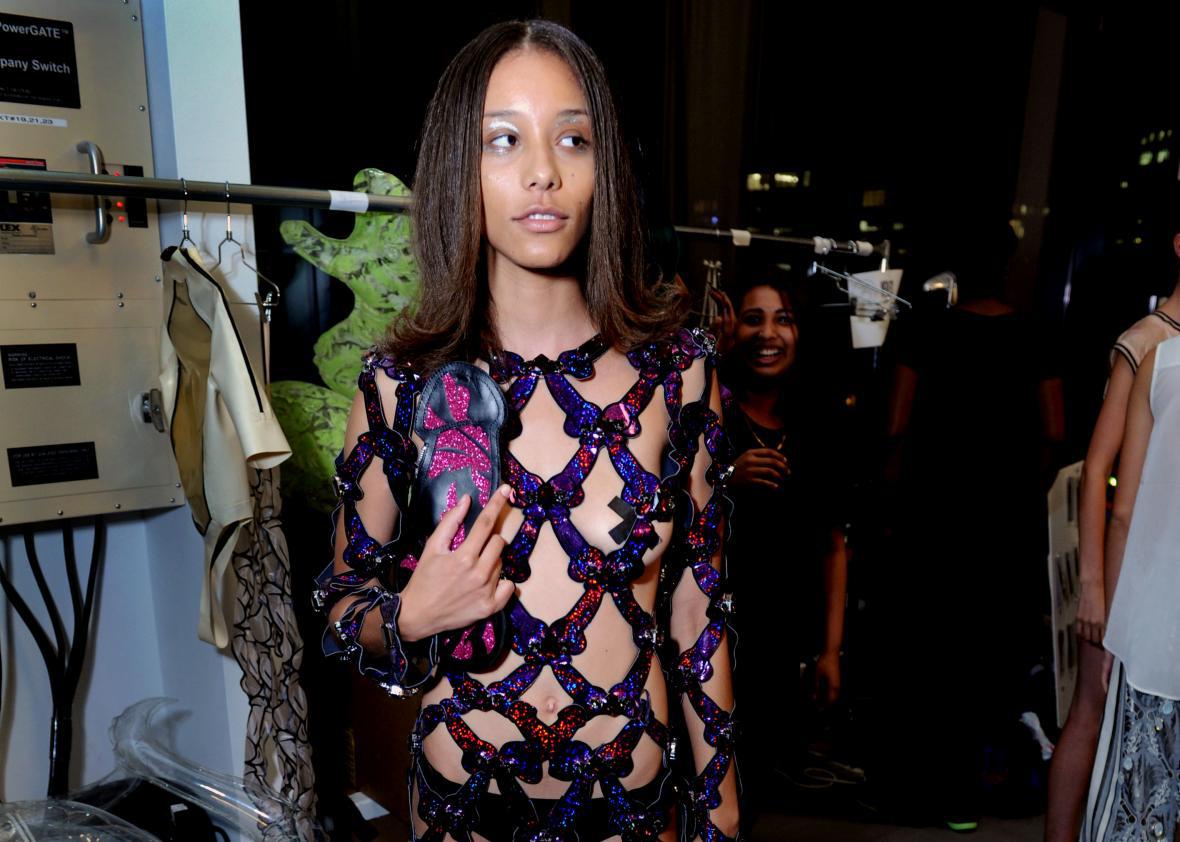 If Hogwarts were a U.S. college, this would be the top Slytherin Halloween costume pick.
Filling out sparkly 2-D testicles with breasts is a brilliant power play.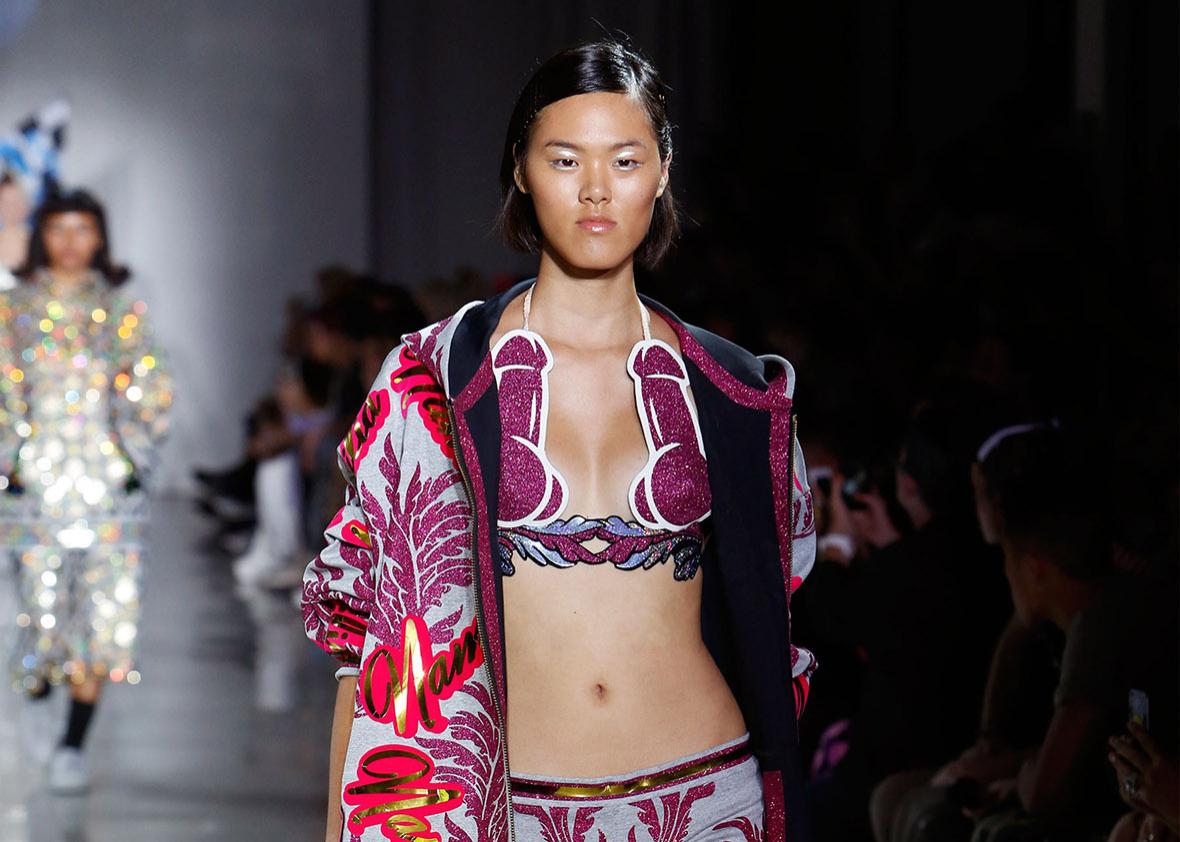 Ditto above, but with the fine-art minimalism of a gestural ink drawing.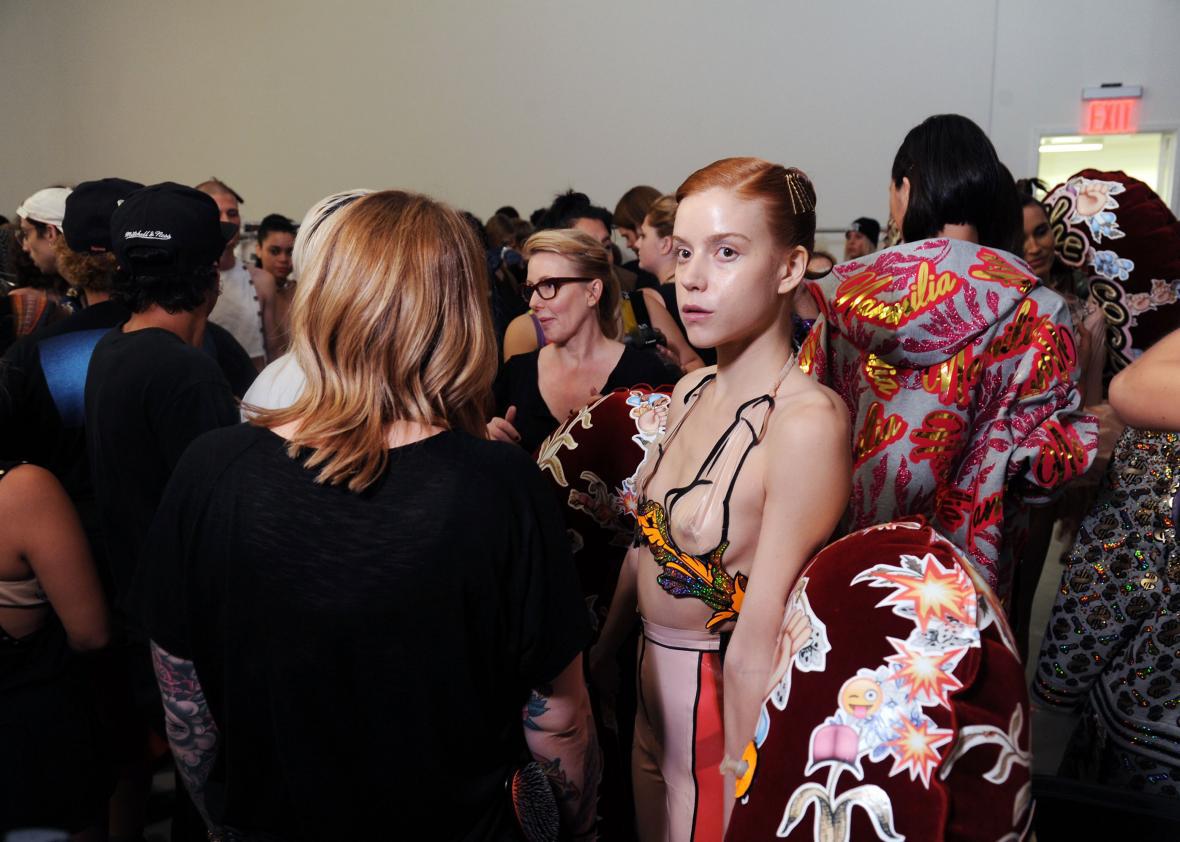 In addition to its commendable punwork, this dress affirms that the highly creative strings of emojis you've used to infer "masturbation" aren't so unique, after all.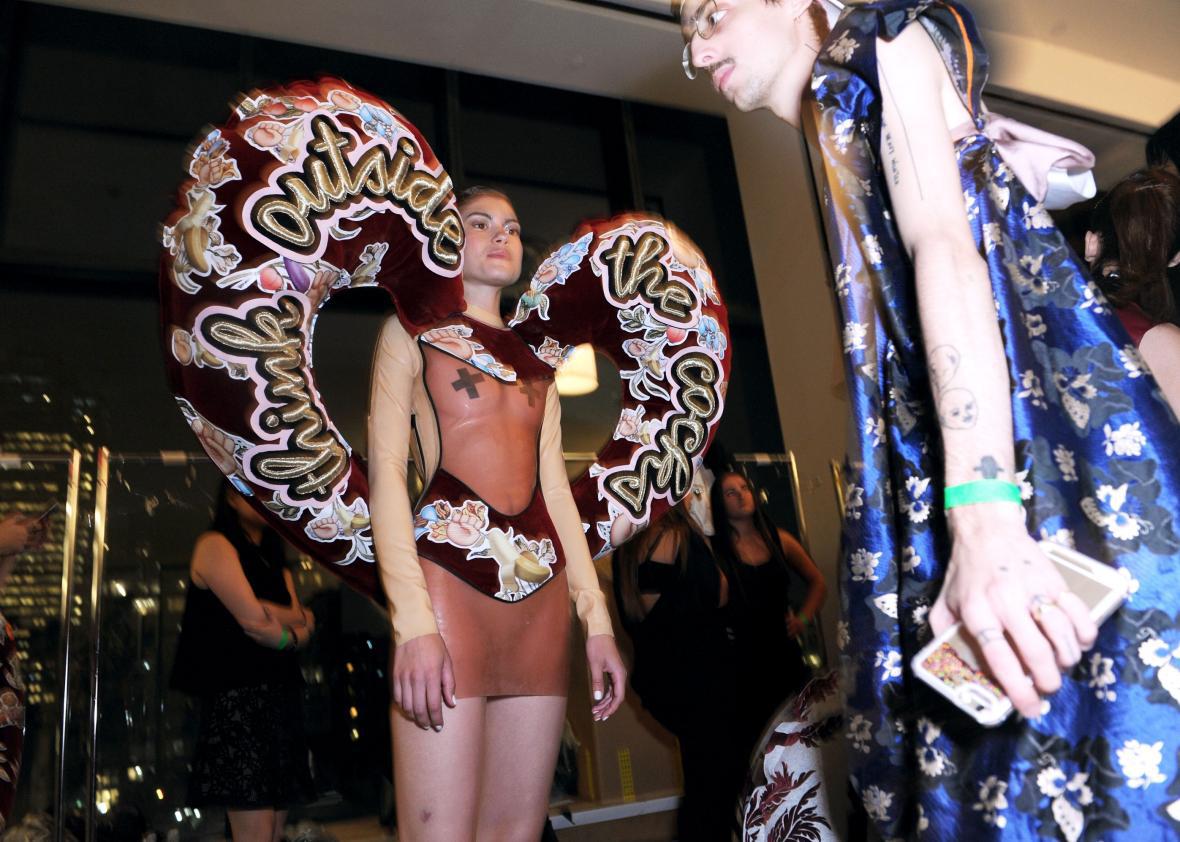 Phallus prints shouldn't be confined to summertime. This sweatsuit covered in dollar signs and penises is perfect for cuddling by a cozy fire while sipping a steaming mug of male tears.
Like swimmies for the rich and fashion-forward, this get-up could also function as a manspreading prophylactic on the subway.
---